Dover, Delaware
Come home to America's Birthplace
Business View Magazine interviews representatives of Dover, Delaware for our focus on Economic Development in U.S. Cities
The State of Delaware's capital city of Dover possesses a charming mix of both the historic and modern. Originally founded in 1683 as the court town serving Kent County, William Penn named the area after the English town of Dover. In 1717, a special commission of the state's General Assembly laid out the city, including its center area, The Green. Today, The Green no longer hosts rallies but it does still house the Delaware Supreme Court, as well as the Kent County Courthouse, and remains the heart of the historic district.
Dover has blossomed into Delaware's second largest city, full of exciting activities for visitors and residents. Whether it's watching NASCAR at the Dover International Speedway or dancing along to a live performance at the Firefly Music Festival, this vibrant city offers endless possibilities for everyone.
"One thing that makes us unique is our location in the Mid-Atlantic region," shares Mayor of Dover, Robin Christiansen. "We're within three hours of New York City, Philadelphia, and Baltimore, as well as 45 minutes from the most pristine beaches on the east coast. Another distinctive aspect is that America started here. Over our 300-year history, Dover has played an integral part in the country's formation. We were the home of Caesar Rodney, who rode to Philadelphia and broke the tie declaring independence from England. John Dickinson, one of the founding fathers who wrote the constitution, was also from here. It was in a Dover tavern where the constitution was ratified, with Delaware becoming the first official state. We've played a unique part in U.S. history, and we continue to do so through our involvement with the Dover Air Force Base (Dover AFB), which plays a major role in the continued defense and protection of our country."
With so much of Delaware's bureaucracy located throughout Dover, most of the city's jobs are in the public administration sector. Healthcare follows close behind with the presence of the Bayhealth Medical Center, along with industrial manufacturing – especially in the agricultural, chemical, and food processing sectors. Kraft Heinz Company, Procter & Gamble, EdgeWell Personal Care Brands, and Hirsh Industries all have facilities within Dover. Other businesses, such as a large solar facility and an audio and video security company, are located within the city-owned Garrison Oak Business & Technology Park. According to Mayor Christiansen, "There are 11 lots remaining each comprising about 10 acres. They're all shovel ready with utilities like water, sewer, and electrics. We're also in the process of upgrading that whole area with paved roads and fiber optics." There are also several other standalone industrial sites. For example, U.S. Corrugated, a box manufacturing facility, is slated to move into a 500,000 square-foot facility this fall.
When it comes to bringing new businesses into the area, Mayor Christiansen says it's all about being open minded to industries that can create jobs and be compatible with the city's current development initiatives. Dave Hugg, Director of Planning and Inspections, adds, "We have a lot of consumer and food products, but we'd like to expand in that area. We're also seeing a fair amount of distribution and wholesale logistics. We've interestingly had two new sewing-based companies open. One makes canvas bags for the military and the other fabricates awnings and boat sails."
In the upcoming years, both Mayor Christiansen and Hugg would like Dover to become an aerospace manufacturing hub. Linda Parkowski, Executive Director at Kent Economic Partnership Inc. agrees, stating, "I think aviation is an industry we look forward to recruiting here. We're taking steps to be able to do that because, hopefully, we'll soon be signing a joint use agreement with Dover AFB. Then we can start marketing what we have available to companies within the aviation/aerospace sectors." Dover Air Force Base is a key element because of its highly trained personnel. The idea is for these employees to stay in Dover once they've finished their military commitment, instead of leaving the area. The Mayor notes, "It would be ideal to keep them here because they're already well-trained at repairing aircraft. If we could get an aircraft repair facility, as well as a cargo operation here, that would be helpful."
With the average age of residents in their early thirties, focusing on cultivating a skilled workforce is always top priority. Over the past three years, the city has thrived in industrial manufacturing. Parkowski attributes some of this success to the big-name companies drawn to Dover because of its highly skilled labor. She explains, "We work closely with Polytech High School, our comprehensive technical high school, as well as the Delaware Technical Community College, which offers a lot of skilled training, courses, and certificates. We have a great workforce and great work ethic here. Any of our larger manufacturers will talk about that. They keep their employees long-term; they train them, they move them up, and employees enjoy living in the area. We have a really good quality of life here. We have a lot to offer with a low cost of living."
The challenge with having a robust workforce and economy is that it demands a good amount of housing inventory. "We are basically the same as everywhere else in the United States," reports Mayor Christiansen. "We have a shortage of both market rate and affordable housing. We've just not had the opportunity to address the housing needs as we should have, but we now work closely with our realtors. We have begun meeting with them on a regular basis to find out what their needs are and how we can help them. We also work very closely with the Delaware State Housing Authority (DSHA), developing a game plan for more affordable housing for our lower income folks." From the time a new housing project is proposed in Dover, to the day ground is broken, is a turnaround of between four to six months maximum. The city used to have a reputation for having the book of "no" but these days Mayor Christiansen is proud to say, "We now have the book of "yes" and that makes us stand out."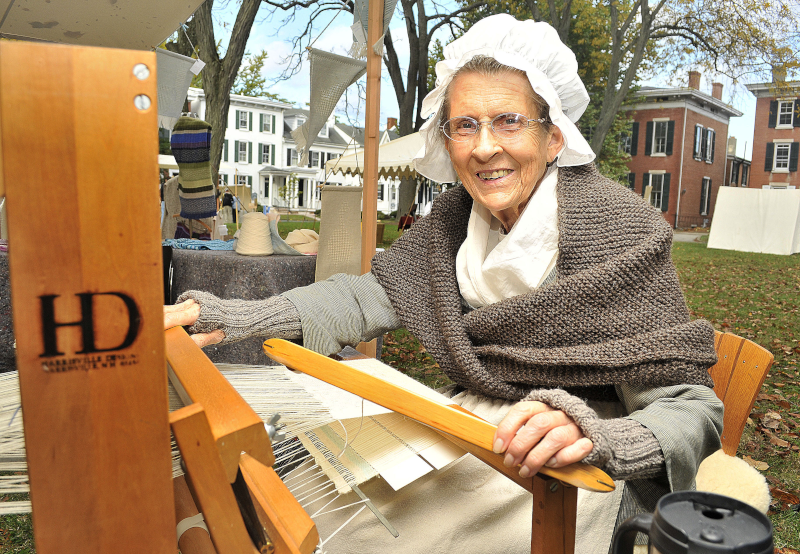 Dover's historic downtown is also unique. Unlike Virginia's Williamsburg with its reproduction colonial buildings, the majority of Dover built heritage structures are still originals. Six years ago, Dover was one of the first downtown development districts designated by then Governor, Jack Markell, through DelBiz on Main – a Main Street America coordinating program that revitalizes historic downtowns throughout the state. According to Hugg, "The non-profit Downtown Dover Partnership (DDP) is drafting a comprehensive downtown master plan that will bring together several initiatives which have been effective but don't have a centralized focus. Among them will be a new family court building to be built next year and a new United States Postal Service (USPS) office that's currently under construction. In Spring 2022, we should be opening some extensive revitalization housing programs in the older areas. This will change the character of the neighborhood from largely rental to homeownership. We're also seeing several small businesses open. Those venturesome souls are discovering Dover and starting to make a real difference."
The city is also working towards making a difference in the areas of sustainability and green initiatives. Currently, all 350 streetlights are being replaced with LED lights or equivalent light fixtures to increase energy efficiency. "We're still taking baby steps when it comes to solar," Hugg admits. "We're putting solar on buildings and adapting to solar vehicles. We're also a designated Tree City, as part of the Tree City USA program. We're very proud that we've had that designation for 31 years, before there was significant investment in maintaining the environment and programs of that nature. We knew it was the future."
Looking ahead three to five years, Parkowski and Hugg would like Dover to continue with its excellence in manufacturing and healthcare. They would also like to see a Delaware Aviation Complex built, bringing with it the promise of more aviation related industry and a more vibrant economy. Additionally, Hugg sees the benefit of having a dynamic downtown and a community that provides fair housing for everyone. Mayor Christiansen's goal is for the city's economic viability to be sustained by its workforce. He also wants more businesses coming into the area. He boasts, "I want them to join what I think is a great adventure that's still unfolding in Dover. I would ask people to give us a first look, give us a second look, and on that third look you'll fall in love with our city as a place where you want your business to thrive."
AT A GLANCE
Dover, Delaware
What: Historic State Capital city; population 40,000
Where: Kent County, Delaware
Website: www.cityofdover.com
Chesapeake Utilities – ChpkGas.com
Chesapeake Utilities, which has served the Dover community for over 160 years, supports the future of our region by delivering safe and reliable energy to businesses and homes. Safety is our top priority as we collaborate with area leaders to serve those who live and work on the Delmarva peninsula.