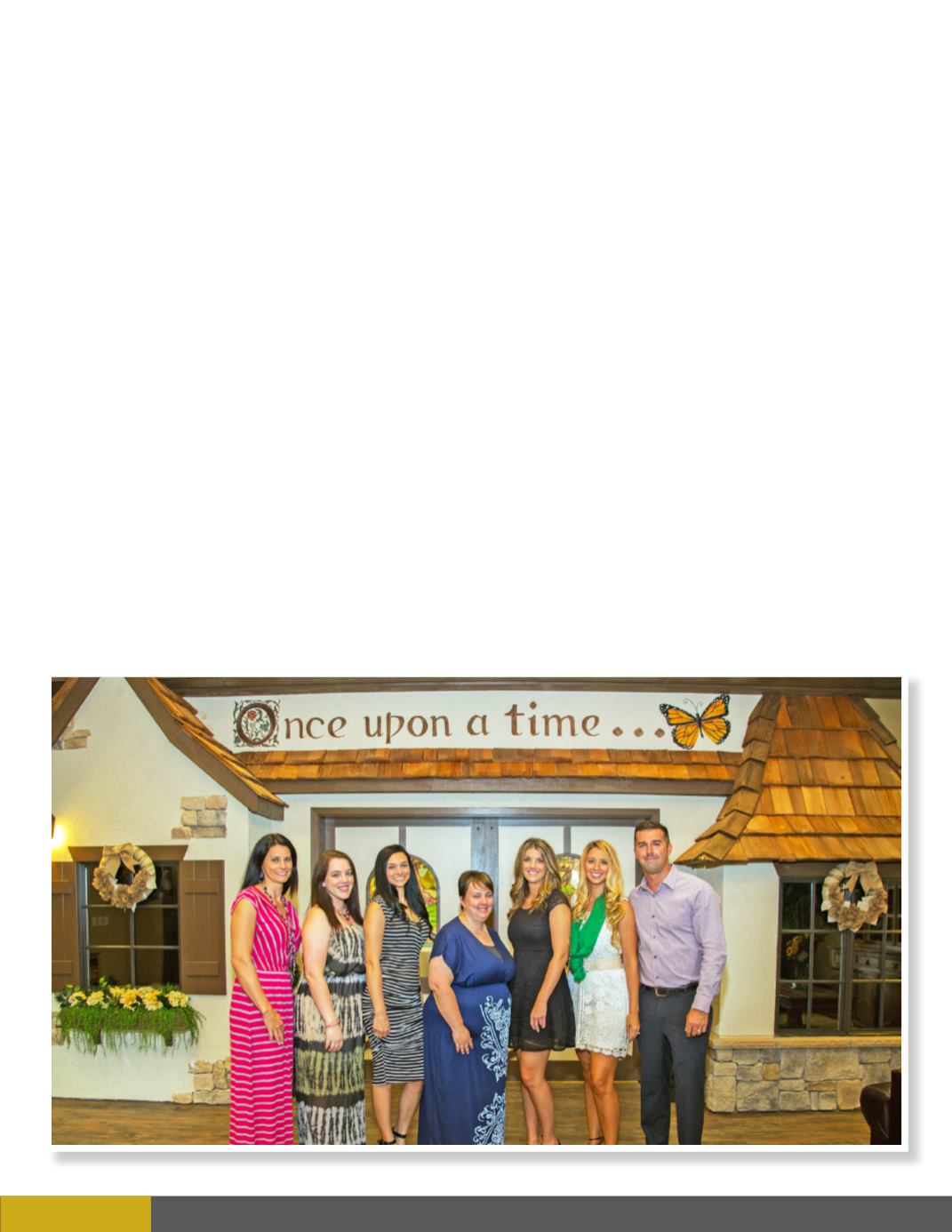 Business View - November 2014 67
Dahler, who holds a pair of early childhood-focused de-
grees and is an executive certified by the International
Franchising Association, now oversees all aspects of
the business. She was the creative force behind two
of the company's distinctive proprietary elements: Kid-
dieCams, which allows families to monitor children via
any computer with Internet access; and LuvNotes, a
secured platform through which a list of personalize
daily activities and reports are available.
Each of her three children have attended the school
"There was an obvious need in the market for the kind
of different way I was presenting the childcare compo-
nent," Dahler said. "I just started to really realize that.
The waiting list just kept growing and I had a couple
people approach me wanting me to help them open
schools. I helped a few friends by assisting in open-
ing a few locations and I had a great passion for it, I
loved it. When the third or fourth person approached
me, I figured I was creating competition for myself and
I wasn't going to keep doing that."
Ten schools are up and running – five owned by fran-
chisees, five by the corporate entity – and enrollment
is open and staff has been hired for another two loca-
tions whose construction timetables are near comple-
tion. A dozen more schools are in what Dahler labeled
"the development stage," which means sites are being
scouted for an already-signed franchisee, or the con-
struction process is in a zoning, permitting or bidding
stage or has recently begun with ground work.
Future locations will usually be franchised out, though
Dahler said a number of schools will remain under
centralized control to allow the corporate team to re-
main connected to the entire operation.
"There's so much behind the scenes that keeps you
tied in to what's happening operationally and you feel
it in your own pocketbook on your own investments,"
she said. "When you're making decisions in the inter-
est of the entire franchise company you're feeling it on