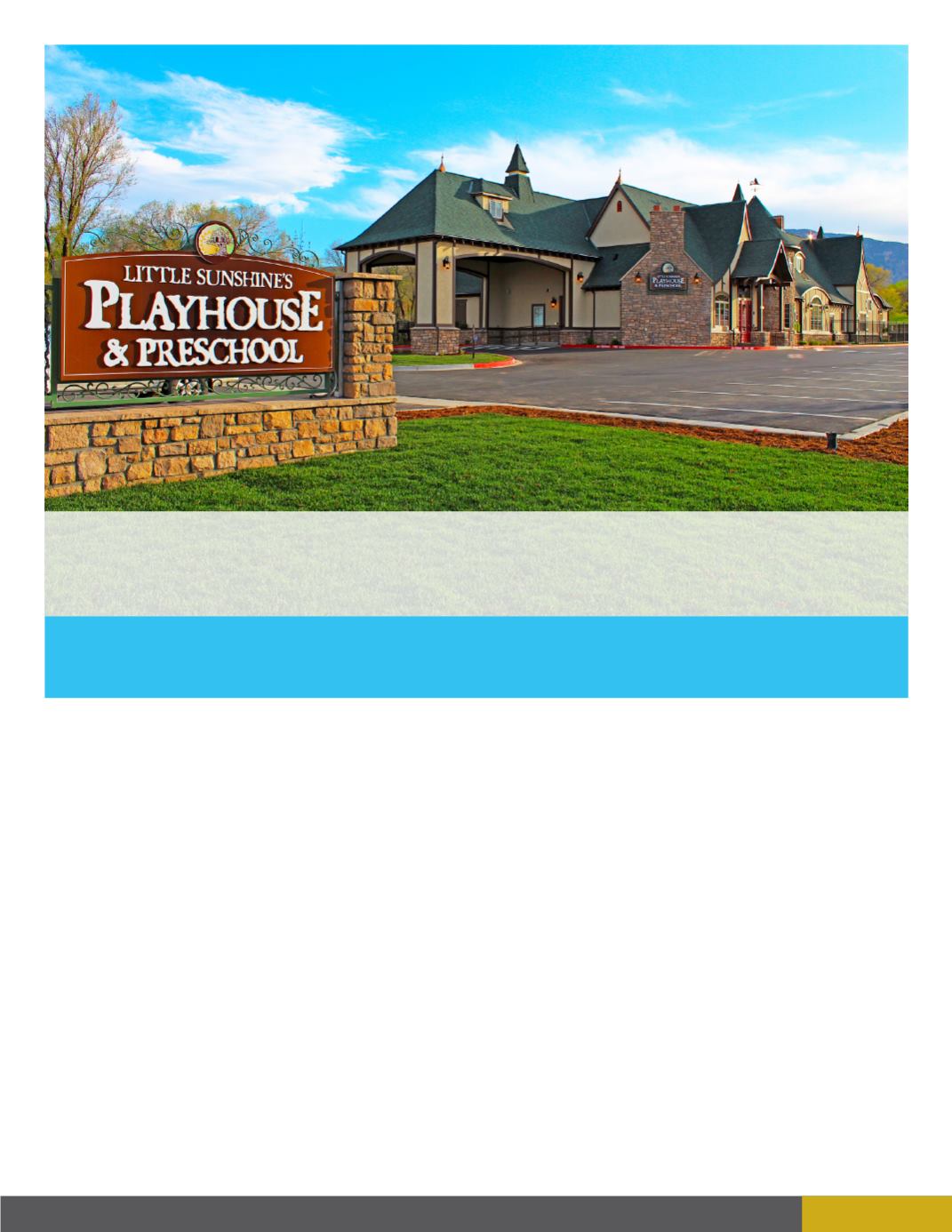 66 Business View - November 2014
Little Sunshine's Playhouse revels in its kingdom
of creative encouragement
Rochette Dahler is the first to admit that her lofty title
– Franchisor – was never part of the plan.
Instead, the founder of Little Sunshine's Playhouse in-
sists all she was initially seeking upon ramping up a
childcare business 12 years ago was an ideal atmo-
sphere for her own new arrival.
"I had just had my first daughter and really what I was
setting out to do was create a program that I could
be really passionate about for her," Dahler said. "Just
to support my own family and work with my own child
and create this environment that I thought would be
conducive for her and her future friends. I didn't really
see much past that at that point. My entire thought
process in 2002 was on raising this child and giving
her the best possible environment.
"That's really how it got started."
What it's turned into since then is clearly something
These days, Little Sunshine's Playhouse has morphed
from that grassroots home business to a burgeoning
national franchise that was included on Inc. Maga-
zine's 2014 list of the country's fastest-growing com-
panies – with a three-year growth rate of 108 percent,
thanks to revenue that went from $2.8 million in 2010
to $5.9 million in 2013 and an employee count that's