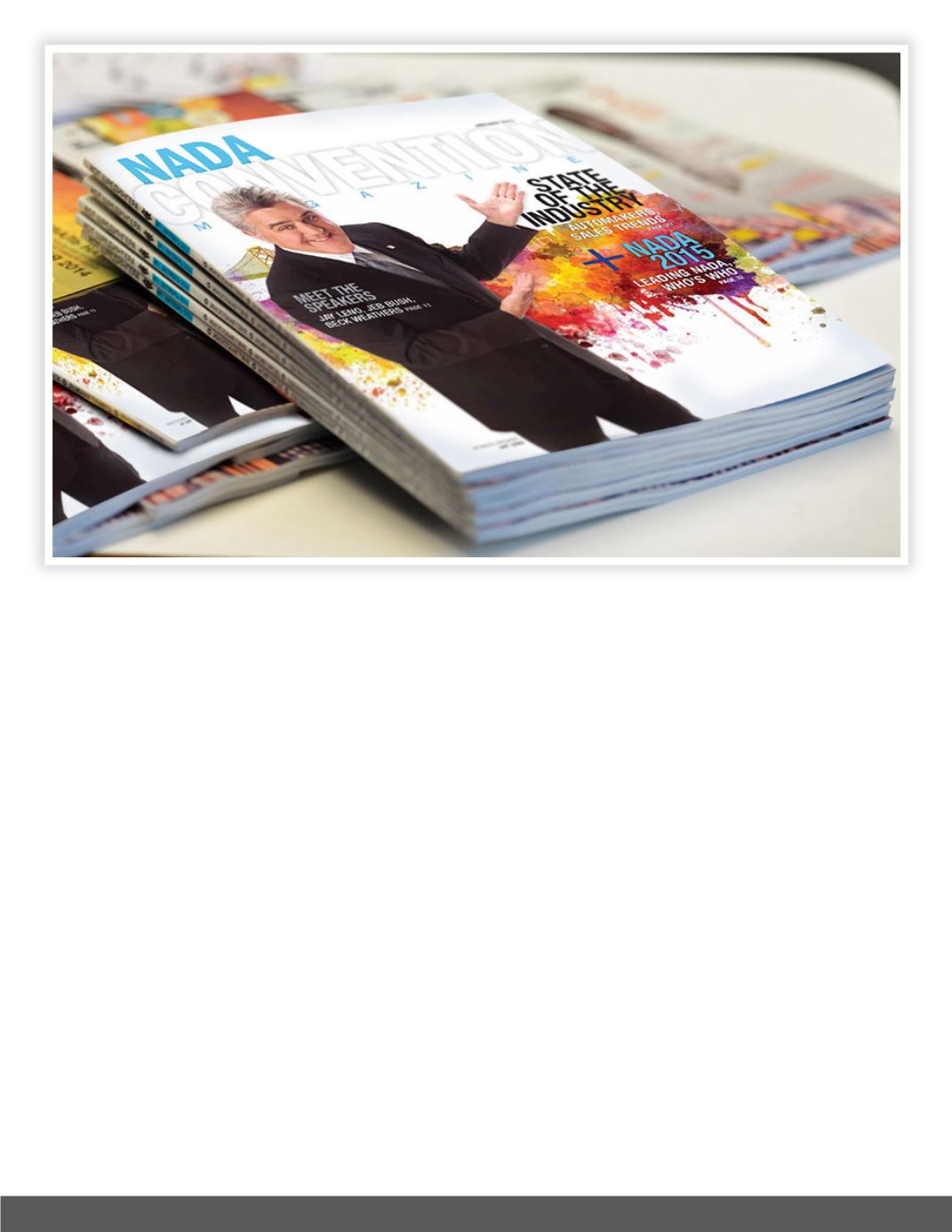 34 Business View Magazine - August 2016
vides a guide for how dealers and car manufacturers
can work together to improve business performance
and increase customer satisfaction."
The study, conducted by McKinsey & Company in co-
operation with NADA, included surveys of more than
750 new-car dealers, analysis of more than 2,000
dealer financial metrics, as well as consumer research
conducted by McKinsey & Company last year.
Buffett: The Dealer System Works
Speaking about his recent entry into the auto-retailing
market, billionaire investor Warren Buffett said that
consumers, manufacturers and auto dealers all ben-
efit from the nation's franchised dealer network.
"The dealer system works well for the manufacturer. It
works well for the dealer, and it works well for the con-
sumer. It's been around now for a very long time," said
Buffett, chairman and CEO of Berkshire Hathaway, at
the NADA/J.D. Power Automotive Forum in New York.
Earlier this year, Berkshire Hathaway acquired the Van
Tuyl Group, the nation's fifth largest private chain of
"Usually when a distribution system becomes that
firmly established, there's a reason for it, and I just
don't see that changing," Buffett said.
Late-Model Used Vehicle Supply to
Reach Pre-Recession Levels in 2017
Jonathan Banks, executive analyst for NADA Used Car
Guide, presented an analysis and forecast of the used
vehicle market in the U.S., noting the used vehicle sup-
ply is swelling and should reach pre-recession levels
Banks said, "The used car market has enjoyed high
demand and short supply after the recession causing
used car prices to reach all-time highs. As the automo-
tive market continues its rapid recovery, fundamentals
in the automotive market will inevitably drive used car