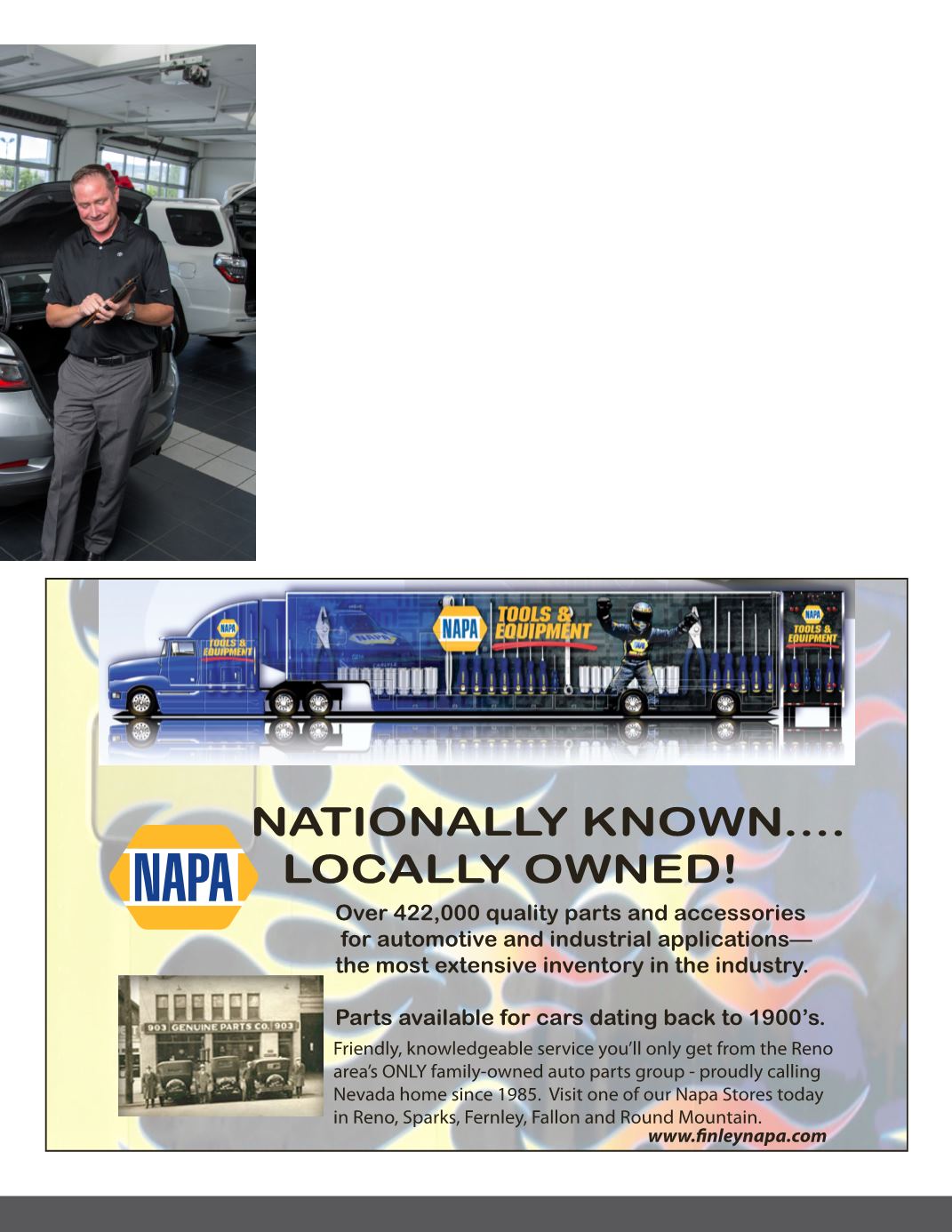 Business View Magazine - August 2016 41
plode, the future of this family enterprise looks exceedingly bright, indeed.
American Tire Distributors
– American Tire Distributors (ATD) first opened its
doors in 1935. Through decades of acquisitions and steady growth, ATD has
emerged as the nation's premier tire distributor. The company serves approxi-
mately 70,000 customers in the U.S. and Canada. It has nearly 10 million square
feet of inventory supported by a rapid delivery network, a field of dedicated sales
specialists, an industry-leading technology platform, state-of-the-art logistics,
and a variety of marketing support programs. ATD has 113 distributions centers
across the U.S., 27 distribution centers across Canada, three U.S. mixing ware-
houses, and more than 1000 delivery vehicles. -
– With six locations, Finley NAPA provides its Reno, Ne-
vada area customers with quality NAPA parts from an inventory of over 400,000
items and its ASE-Certified parts specialists are always ready to help with per-
sonalized service. Customers can order in person, by phone, or online. -www.