Cypress County, Alberta
The sunniest county in Canada
Business View Magazine interviews representatives of Cypress County, Alberta for our focus on Economic Development in Canadian Communities
With a landmass of 1.3 million hectares, Cypress County is one of Alberta's largest counties.
Located in the province's southeast, the municipality surrounds the city of Medicine Hat, the town of Redcliff, and includes 9 different hamlets. Local tourism interests include fishing holes, Cavan Lake and Sandy Point Recreational areas, and historical sites along scenic country roads.
Also situated in the county is Cypress Hills Interprovincial Park. It is the highest point between Ontario and the Canadian Rockies and consists of an upland prairie and forested area with campgrounds, trails, mountain biking trails, lakes, a snowboard/ski hill, and a seasonal residential area called Elkwater. This Park is connected to a similar park in the province of Saskatchewan, which includes the Fort Walsh National Historic site.
With such an abundance of nature and 300 sunny days each year, agriculture has been a thriving industry ever since the first farmstead settled in the late 1800s. The number has now ballooned to 805 farms, which operate alongside other top economic drivers like oil & gas production and tourism. Brimming with potential, the county is definitely one to watch.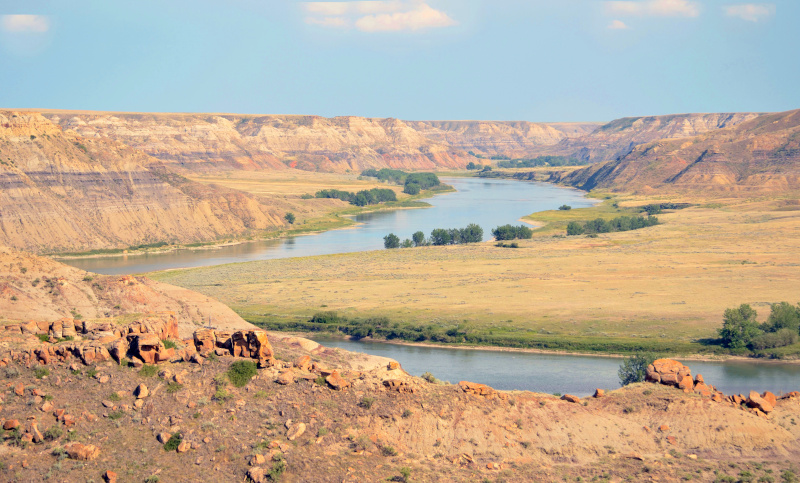 "Cypress County is absolutely amazing," exclaims County Chief Administrative Officer (CAO) Tarolyn Aaserud. "We have a wide variety of industries from manufacturing to agricultural dryland farming. We have a small yet strong business corridor ranging from gravel extraction to manufacturing to farm equipment dealers; they all continue to keep the county sustainable and viable. We also have a longstanding oil & gas industry here. We're very close to Medicine Hat and Redcliff, so we offer many amenities. We have that small town rural charm with a midsize city next door."
According to the county's Reeve, Dan Hamilton, between the years 2011 and 2017, the population increased, and has somewhat plateaued since. The hamlets of Dunmore and Desert Blume saw much of the increase. Dunmore experienced a modest seven percent increase from 1,025 to 1,095 people between the years 2011 and 2016, whereas Desert Blume soared from 306 to 586 residents during the same timeframe. Also bolstering the population is the strong county residential (C.R.) component southwest of Medicine Hat. These subdivisions add to the urban/rural mix prevalent throughout the county.
"There's been a lot of developments starting up in 2021," explains Hamilton. "Currently there are three residential subdivisions under construction in Dunmore and Desert Blume. The two country residential projects underway in Dunmore are Eagle Ridge, consisting of large lots just minutes away from amenities, and the up-and-coming Yuma Valley, 1.6 miles southeast of Medicine Hat. We do have quite a bit that's available for people to move into. Desert Blume is one of our premium hamlets, but it's expanded to capacity. All the lots for Phase D are sold, although they're not all built on. We have some hamlets a little further out of town that are reasonable to move into. But even their housing inventory is getting low because of the value."
Aaserud agrees, stating how the hamlets offer more affordable and diverse housing in addition to high-speed internet. She notes, "We don't have the infrastructure throughout the municipality for broadband. Because of the vastness of Cypress County, there are some areas where we have no service." To overcome this, the county is working alongside internet service providers that applied for the Government of Canada's Universal Broadband Fund (UBF). If approved, expansion of high-speed internet could begin across Cypress County. The Alberta Provincial Government recently announced funding for connectivity for rural communities, which could also help in providing connectivity to county residents.
Connectivity is especially important during COVID. With approximately 68 percent of Cypress County's population falling between the employment ages of 15 and 64 years, many residents were required to work from home. The other 32 percent being 14 years or younger, will be eligible to enter the labor force in the next two decades. On the business side, Hamilton reports, "We also have the Medicine Hat & District Chamber of Commerce and we partner with Verge Economic Development. It's our economic development driver."
Verge is a resource for economic information and opportunities that works with community partners and local government to attract and retain investments. Cypress County has a reputation for its prosperous resources and modern business mindset. That's why Verge also helps foster new businesses as well as maintain existing ones. Some of the relevant industries within the region include renewable energy, technology, and manufacturing.
With such an active economy, it's essential that Cypress County's transportation infrastructure is well-maintained. There are over 1,243 miles of roads in the area including Alberta Provincial Highway 1, a major east-west highway, and Alberta Provincial Highway 41 (Buffalo Trail), a north-south highway which eventually crosses the U.S. border at Wild Horse. "We're fortunate to have a lot of gravel in this neck of the woods to help maintain our roads and keep them in excellent condition," explains Aaserud. "We're also fortunate that the province has given us partial funding under the Strategic Transportation Infrastructure Program (STIP) for the overlay on Township Road 120. It's a very busy right of way. Then there's the Municipal Sustainability Initiative (MSI). We have a couple projects like Range Road 11, which supports the two natural gas plants in the northeast. The plants contribute significantly to our tax base. Range Road 11, the road between the plants, wore out, so we're giving it a much-needed full makeover."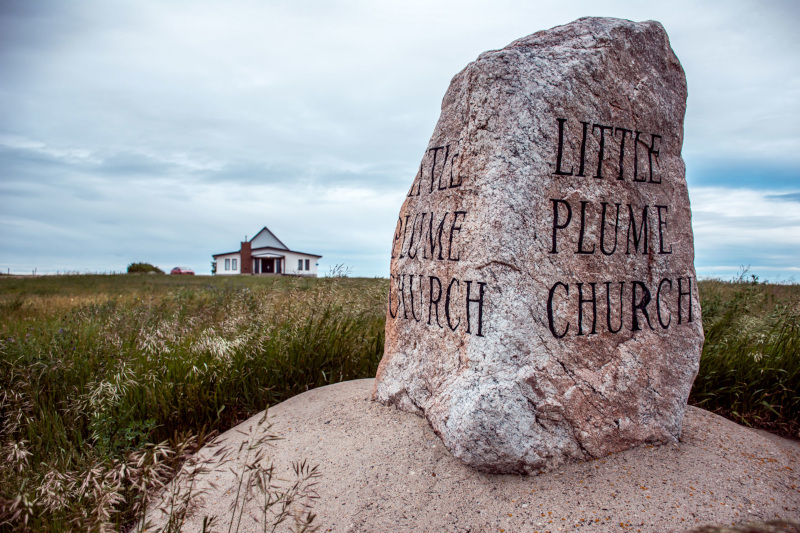 The county is also responsible for over 300 bridges and culverts. According to Hamilton, "Bridge repairs are a never-ending project. Over the years the county has taken very good care of those assets." Water management is also an important service requiring constant maintenance. Being so close to the South Saskatchewan and Milk rivers, Cypress County uses its own gates to receive 90 percent of its water from the city of Medicine Hat, which also treats it for the county.
Aaserud clarifies, "The hamlets get potable water. To the North, Schuler and Hilda get water that we treat there. The remainder, Walsh, Irvine, Dunmore, Desert Blume, Seven Persons and Veinerville all have potable water delivered. What's unique is our partnership with Suffield. It's just to the south of Canadian Forces Base Suffield. The base supplies us with potable water."
"Another essential service in the region is HALO Air Ambulance. As the county is so vast, we're grateful this service exists in our region. The county provides funding for this vital service to help ensure it is available to residents and visitors in emergency situations" adds Hamilton.
The county also has a heavy investment interest in renewable energy projects. Currently, there are three commercial solar facilities in progress. These include Aura Power's 23 medium voltage (MV) Empress Solar Park, P&T Global Renewable Energy's 216 MW Dunmore Solar Project, 23 MW Suffield Solar Project. Also under construction is the 248.8 MW Cypress Wind Power Project featuring 48 wind towers. There is even a helium plant that was recently approved for location within the county. Also relocating to the area are Renewable U Energy Inc. and Cielo Waste Solutions. The Cielo facility is being designed and engineered to convert up to eight tons per hour of multiple waste feedstocks into about 32.7 million liters per year of renewable fuels to be blended into a variety of fuels.
New businesses coming into the area is especially good news during the pandemic. As Hamilton recounts, "We had a lot of businesses that really suffered and were not able to open for eight months or more. We're hoping that they recover well. We have had a few programs supporting our residents, including our Go for Groceries program where we would get provisions for people if they couldn't leave the house." Aaserud notes, "The county staff have been maneuvering all the changes that have come along with COVID. We've cautiously been full steam ahead the entire time. We've had provisions in place to keep essential services like heavy equipment operators and the utility operators safe."
Looking ahead three to five years, Hamilton wants Cypress County to remain both sustainable and viable. The county is also reviewing its Municipal Development Plan (MDP) and Land Use Bylaw (LUB) – trying to make it easier for people to apply for permits and deal with less red tape. Aaserud shares Hamilton's goal of working towards stronger business components, noting "Diversity is important to us. If you have diversity, you're more likely to be sustainable and viable. It all ties together. Our land is affordable, our tax rates are some of the lowest in the province. We have a lot to offer in Cypress County."
AT A GLANCE
Cypress County, Alberta
What: A rural community ideal for businesses and families; Population 7,662
Where: Southeastern Alberta, Canada
Website: www.cypress.ab.ca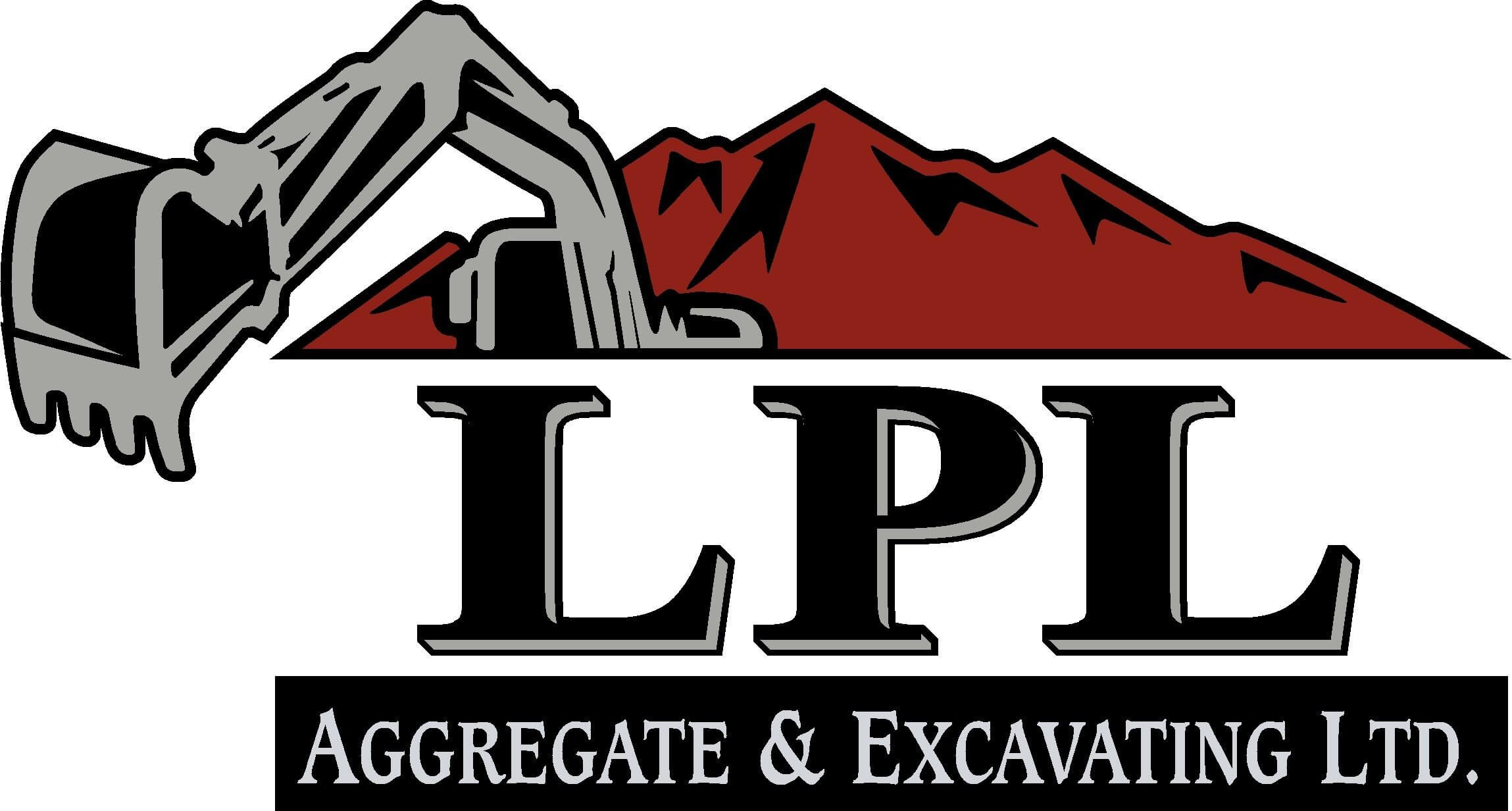 LPL Aggregate & Excavating Ltd – www.lplrocks.com
LPL Aggregate & Excavating Ltd. is a resource-based company providing top quality aggregate products with exceptional customer service.  We are a COR certified company operating out of an Alberta Environment and Parks Licenced Gravel Pit where we service a wide range of clients with a vast list of products from road crush, screened rock, ballast, insulating rock, sand, to rip rap and boulders.  Delivery of our products to our clients and service to road construction, agricultural projects, power sub stations, canal bedding, town and building development, to home and yard improvements.
LPL Aggregate & Excavating Ltd is part of the Laidlaw Group of companies nestled along side the majestic South Saskatchewan River.  Home to a 4th generation ranch family of entrepreneurs since 1985.  From humble beginnings to today, the family operation has grown and adapted and continues to endorse the value of hard work, honesty, and excellence to their employees, customers, and the community.
LPL Aggregate & Excavating Ltd strives for continuous improvement of our business relations, while placing a strong value on our employees and development of our products, all while dedicating time to ensure we always remain stewards of the land for future generations. Our Shareholders and fellow employees work together to build strong relationships with our customers, suppliers, and our community.
Our onsite Shareholders, Wes Laidlaw, Garth Porteous and Bob Laidlaw, along with their families and team are dedicated to ensuring your experience with us is professional, productive and completes your aggregate requirements.  Please call or visit our gravel location to see what LPL Aggregate & Excavating Ltd. has to offer.
Industrial Backhoes Ltd. – Industrialbackhoe.com
Industrial Backhoes Ltd. was started in Medicine Hat, AB in 1976. It remains a family-owned & operated company, and prides itself on low-employee turnover.  A strong safety culture and commitment to quality craftsmanship have contributed to the development of lasting partnerships with many public and private clients.
Inland – www.lehighhanson.com/inland
With roots dating back more than a century, Inland is an established and trusted producer and supplier of aggregates, concrete pipe and ready mixed concrete. Inland is committed to providing outstanding value to its customers with operations located strategically throughout the Canadian provinces of British Columbia, Alberta, Saskatchewan and Manitoba.