Cox Business Convention Center
Putting Tulsa on the map
Business View Magazine interviews representatives of Cox Business Convention Center for our focus on the Meeting, Convention, and Events Sector in the U.S.
If there is one thing that Angie Teel, CMP, Assistant General Manager for ASM Tulsa at Cox Business Convention Center, wants people to know it is that the City of Tulsa, Oklahoma is rich with history and culture and provides a wonderful backdrop to bring in top talent and sought-after conventions. As an up-and-coming player, Tulsa boasts the facilities and tourist perks that can draw top-tiered events to the city.
To help draw meetings and conferences, sports-associated events of all kinds, and conventions to the city and firmly put Tulsa on the map, Cox Business Convention Center is equipped with all the necessary resources to continue attracting top talent nationally. Conveniently located near the city center, encompassing over 275,000 square feet of mixed-used event space, Cox Business Convention Center is also just a short nine-mile drive from the airport.
In such close proximity to Tulsa's vibrant town center, the convention center is a short walk for attendees who may want to experience everything Tulsa has to offer. Options that include great restaurants to explore and hotels suited to business clientele.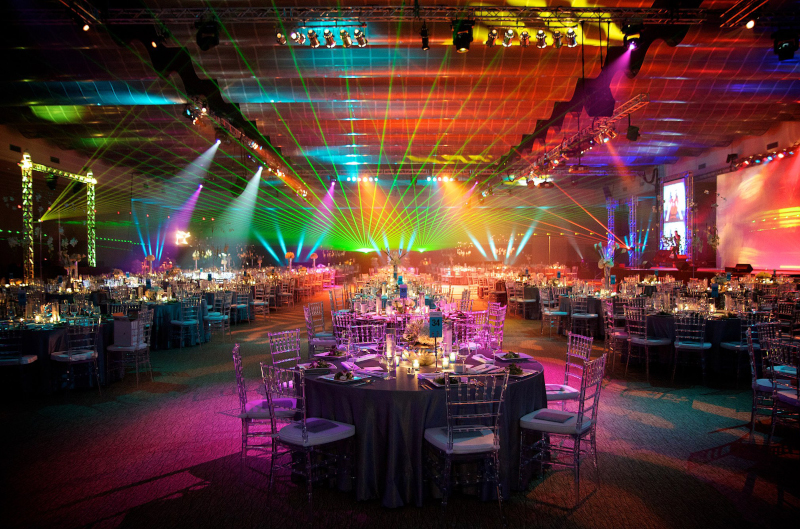 "The building has been here for a very long time. It was built in the 1960s and we have added on quite a few times to the convention center," Jennifer Thornton, Director of Sales and Marketing for ASM Tulsa at Cox Business Convention Center, says. "I currently have 275,000 square feet in the center with a 102,000 square foot exhibit space. We have two ballrooms which are 41,000 and 30,000 square feet and we have the largest ballroom in Oklahoma, which is brand new."
Recently undergoing a facelift that includes a new entrance into the building, as well as a new gallery and a kitchen renovation, Cox Business Convention Center is focusing on the future and on increasing its already impressive lineup of conferences and conventions slated for 2022 and 2023.
"We have a lot of flexible space. We are four walls, so anything that you can imagine inside of the four walls can definitely happen," Teel describes. "We also have events that expand outside of our four walls, including a 19,000-seat arena (BOK Center) situated a block and a half away from us under the same management company, ASM Global. So, we have a lot of times where events will utilize the arena for general sessions or evening concerts, while the majority of their programming, whether it is their trade show or their breakouts, and meal functions will happen at the convention center."
A big draw for the city is sporting events, which include anything from the National Golden Gloves boxing event to gymnastics to volleyball to break dancing and cheer competitions. "We are also home to the FFA Convention; the Oklahoma State FFA Convention had been down the road in Oklahoma City for 30 plus years, and this year was their first year in Tulsa. We plan to make that a long-standing relationship. We also work with a lot of locally based corporate clients for their national conventions and we are really working on growing the corporate and association markets for the city," Teel states.
Tulsa's cultural and entertainment scene continues to flourish and, along with it, the film and TV industry is growing. To reflect such robust activity, the State of Oklahoma has increased its film incentive from $8 million to $30 million and there is hope for further funding to accommodate the burgeoning sector. Teel reports, "We were able to tap into some of that business during the pandemic. We utilized our biggest asset, which is our space, and some movie film sets were built here during the pandemic. Our 102,000 square foot exhibit hall was now a prime spot to fill for wardrobe, for set building, for set designs… and anything you can name that has to do with a film took place inside of our exhibit hall."
To take advantage of the importance that sports have played in Tulsa for years, Cox Business Convention Center is working closely with the Sports Economic and Tourism Association (SportsETA) to help showcase to a broader sports-affiliated audience what the city has to offer, as well as highlighting the robust economic impact traveling sporting events bring to both the convention center and the city.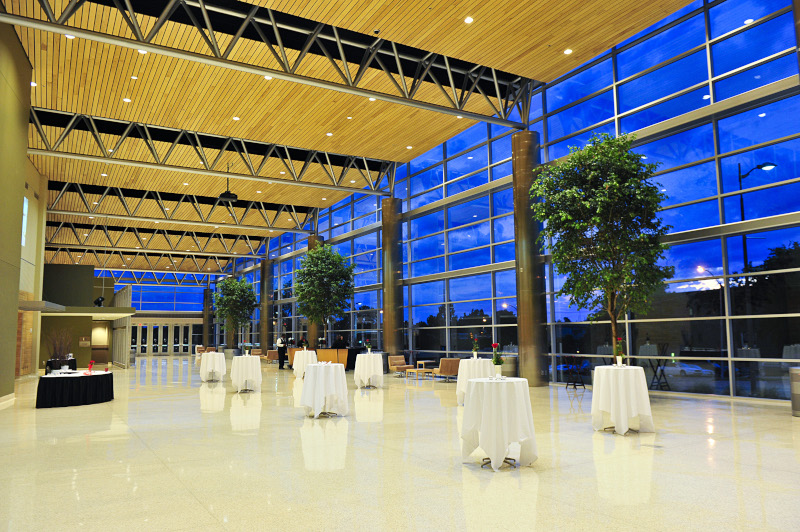 To signify the significant sporting role, Cox Business Convention Center will be hosting the 2025 SportsETA conference. "It's going to be a really, really cool event to be able to showcase all of the assets that Tulsa has in the sporting world, whether it's a soccer park, or our beautiful golf course, or our indoor sports facilities and our arena, which is a block and a half away. Anybody that has sporting events will likely come to this trade show," Teel says.
"The conference will run for a whole five days," Thornton adds. "There are huge opportunities here in Tulsa to these types of things (sporting conventions) and our convention center is definitely built here for the economic impact of the city. The city is leaning on us very heavily to bring those people from all over the United States into Tulsa to eat at our restaurants and go to our parks."
Teel is quick to point out that it is the staff themselves that make the convention center so special and propels it into the top ranks of facilities of its kind throughout the country. "We have several people on our team, whether it's operations or sales, who have been in the building for 30-plus years," Teel says.
"If you speak about the types of events, whether it's run by the city or run by ASM Global, who we all work for, there is something that keeps folks loving this building. One of the things, when I go out into the community, is that I get a lot of people in Tulsa that have grown up with this building. They have had their graduations here, they've seen the circus here, they have seen their favorite teams for sporting events here and it really speaks to a convention center that can stand the test of time."
Looking towards the future, the team at Cox Business Convention Center are putting a concerted effort into their marketing initiatives, both in terms of what potential Tulsa holds as a tourist destination and how Cox Business Convention Center can facilitate the needs of the city. "It's a great city to come to, and once people arrive here they fall in love with it and never leave. We hired a new marketing manager in November and our social numbers have gone through the roof. We are up 200 to 300% on views and likes across all platforms," Thornton reflects.
By working collaboratively with the City of Tulsa and other organizations including the SportingETA, Cox Business Convention Center are clearly taking center stage in a city that has unlimited tourist, convention, and conference potential for years to come. Teel shares, "We are trying to educate everyone about Tulsa, and our convention center is really amazing. We can do just about anything in this building. But people also want to know about Tulsa itself."
AT A GLANCE
Cox Business Convention Center
What: An innovative, mixed-use meeting and event center
Where: Downtown Tulsa, Oklahoma
Website: https://coxcentertulsa.com/
M S Benbow & Associates Consulting Engineers – www.msbenbow.com
Industry leaders turn to M S Benbow Consulting Engineers for state-of-the-art Wi-Fi and network solutions. In a world where companies and institutions must deliver uncompromised connectivity to customers, fans, and audiences, M S Benbow stands out for its delivery of big-league experience, engineering innovation, and nimble delivery.