Atlantic City Sports Commission
putting Atlantic City on the map as a premier sports events destination
With top national events and an enviable lineup of talent, Atlantic City Sports Commission welcomes the new year ahead.
With more than 25 million visitors a year in the group tourism sector, Atlantic City has much more to offer than its famous boardwalk, casinos, and beaches. The city welcomes opportunities that diversify its economy and showcase the amazing amenities of the region. As a subsidiary of Visit Atlantic City, Atlantic City's Convention & Visitors Bureau, the Atlantic City Sports Commission works hard to solicit and support sports-related events and opportunities for the city, making sports the largest percentage of the group tourism market.
"Our objective is to drive economic impact to our region, via sporting events, competitions, and sports-related conventions and trade shows," says Daniel Gallagher, Director of Sports Sales for the Atlantic City Sports Commission. Hosting sports-related market conventions is a big part of this, like the TEAMS Conference and Expo, the largest event rights holders conference in the US, which the AC Sports Commission hosted in 2021, and will host again in 2029.
"When we have the opportunity to get those rights holders into our destination, they fall in love with it." Another objective is to market and brand the Atlantic City Sports Commission as not just an entity, as Gallagher explains, "It is a full 360 approach in how we support our rights holders."
He describes how many different restaurants and bars in the city will offer discounts to athletes who are coming to compete.
"The Palm might offer a free dessert with every entrée if you show them your bid from Ironman or your wristband from competing in the pickleball tournament. We really value giving a 360 support system to our rights holders and not just saying thank you for having your event here, we'll see you next time."
A $1 million dollar investment in Sports Courts has given Atlantic City an edge over some of the competition, as Gallagher relays, "In order for us to be competitive in the sports competition space, we found out that a valuable resource for us to own is the courts. A lot of these core event organizers have to ship the courts to their particular destination, and this could be cost prohibitive."
With this in mind, the organization approached its board, and its parent company, the Casino Reinvestment Development Authority, asking them for $1 million dollars in order to purchase 18 basketball courts worth of sports courts, which can also be turned into 27 volleyball courts. 36 basketball hoops and 18 volleyball nets were also purchased to add to AC Sports Commission's competitiveness as a destination. "We feel that owning that is a true asset to Atlantic City and is an amenity that we get to extend to our rights holders and event organizers that are considering Atlantic City," he says.
When the Atlantic City Sports Commission was first started in January 2015, Gallagher notes that the city was mostly attracting dance and cheer events. "They are still a major staple in Atlantic City," he acknowledges, "however one of our main prerogatives was to diversify our portfolio and go after events that we didn't have."
It took some creative thinking for the commission to attract other types of events. "We don't have your typical sports complex or your softball cluster of baseball fields, or soccer fields for that matter. So, we looked around and saw what makes Atlantic City so special and that's our topography, our beautiful beaches, and our historic Boardwalk. We have Bader Field, which is a 142-acre blank canvas, our convention center, which is 486,000 square feet, and Boardwalk Hall, which is a 14,500-seat arena. We have these assets, and we had to figure out how to utilize them."
With the 9 casinos in the city, there are also plentiful hotel options, and ballroom space, another advantage in attracting large events.
Today, Atlantic City hosts a diverse range of events, filling the city with athletes and spectators. "Our first quarter is predominantly cheering and dancing," says Gallagher. "We host futsal, which is our first event to ever utilize our sports court. They host over 400 teams and fill more than 5000 rooms for their futsal regionals." A state wrestling tournament takes place in Boardwalk Hall, drawing 14,000 spectators.
In the Spring months, the city is host to indoor volleyball and basketball, through a company called 3Step. "They are utilizing all of our sports court inventory, in fact, they need to bring in additional. So, for example, for volleyball, we're going to be close to 50 courts in our convention center for 2023. Basketball puts down close to 34 courts," Gallagher conveys. "Then we get into a lot of our outdoor events. We host our Jimmy Johnson Quest for the Ring in July, which Michael Jordan fishes in. The top fishermen up and down the East Coast come and fish for a $1.2 million purse prize."
A variety of triathlons and marathons also take place during the summer months, with September bringing Ironman 70.3, another major attraction. 2022 saw the largest pickleball event in the United States, with 41 pickleball courts set up in the Atlantic City Convention Center, as well as the US Open 9-Ball, bringing the best billiard players in the world to compete in the city.
"When we first started the Sports Commission, we were predominantly focused on regional events." Gallagher recounts. "As our branding became more recognizable, and we became more of a noticeable destination for sporting events, we focused more on national and international events. That's kind of our secret sauce moving forward. We want to be able to host these events to put Atlantic City on the map, not only as a sporting destination but as a destination for people to travel and visit transiently."
The popularity of Esports, which is the fastest-growing sport worldwide, has been another opportunity for Atlantic City to diversify. "Esports, to put it directly, is essentially competitive video gaming." Says Gallagher. "It's competitive video gaming at the highest level, and there's a lot of different revenue streams that have come from it. These are true athletes that have garnered significant sponsorships through entities like the NBA and major corporate companies that have sponsored and created their own teams. They go through a similar regimen to another athlete, where they have practices and scrimmages in order to prepare for these events that boast a significant purse price at the end of them."
Atlantic City has hosted the Collegiate Star League, which brings together the best collegiate players in Canada and the US. "We've hosted major titles like Gears of War, Halo, Madden, and in-person events in Atlantic City. At the end of the day, that's what you want, because as a destination that main goal is to drive economic impact to the region," he maintains.
Of course, success is always the result of strong alliances, which Gallagher expresses that the AC Sports Commission truly values. "I don't think we could do this without our partners," he professes, mentioning OVG Group, the management company for the Convention Center and Boardwalk Hall, as one of the Commission's most valued partnerships.
Atlantic City's 9 casinos are also a major factor in the success of sports and sporting events in the city. Although at first there was a bit of a learning curve, as casinos were not looking for the sports demographic, it was soon realized that athletes would bring family and other spectators who would utilize the restaurants, and the casino. In terms of other vital relationships, Gallagher says, "We wouldn't be able to do without our partners, big and small. It's our restaurants, it's our chamber of commerce, it's our Tanger Outlets The Walk. They are all vitally important to Atlantic City, and kind of make us who we are."
As for what drives the Atlantic City Sports Commission, he offers "We wanted to see what other sporting events Atlantic City could host, and what we found out was that the opportunities were endless. Once you have one of those signature events, the cards kind of fall into place and people start to take notice of Atlantic City as a destination where they can hold their event. We had to change that mindset and get our consumers and our potential clients to think that Atlantic City is not just about gambling, there are so many things that it has to offer outside of that."
On a more personal note, Gallagher says, "My mother played the harp in Atlantic City for 27 years. I've seen its ups and downs, so when I see my local restaurants and bars being impacted by a major sporting event in Atlantic City, there's not a better feeling than that."
AT A GLANCE
Atlantic City Sports Commission
What: A 510c3 working to attract sports and sports-related conventions and conferences to Atlantic City
Where: Atlantic City, New Jersey
Website: www.atlanticcitysports.org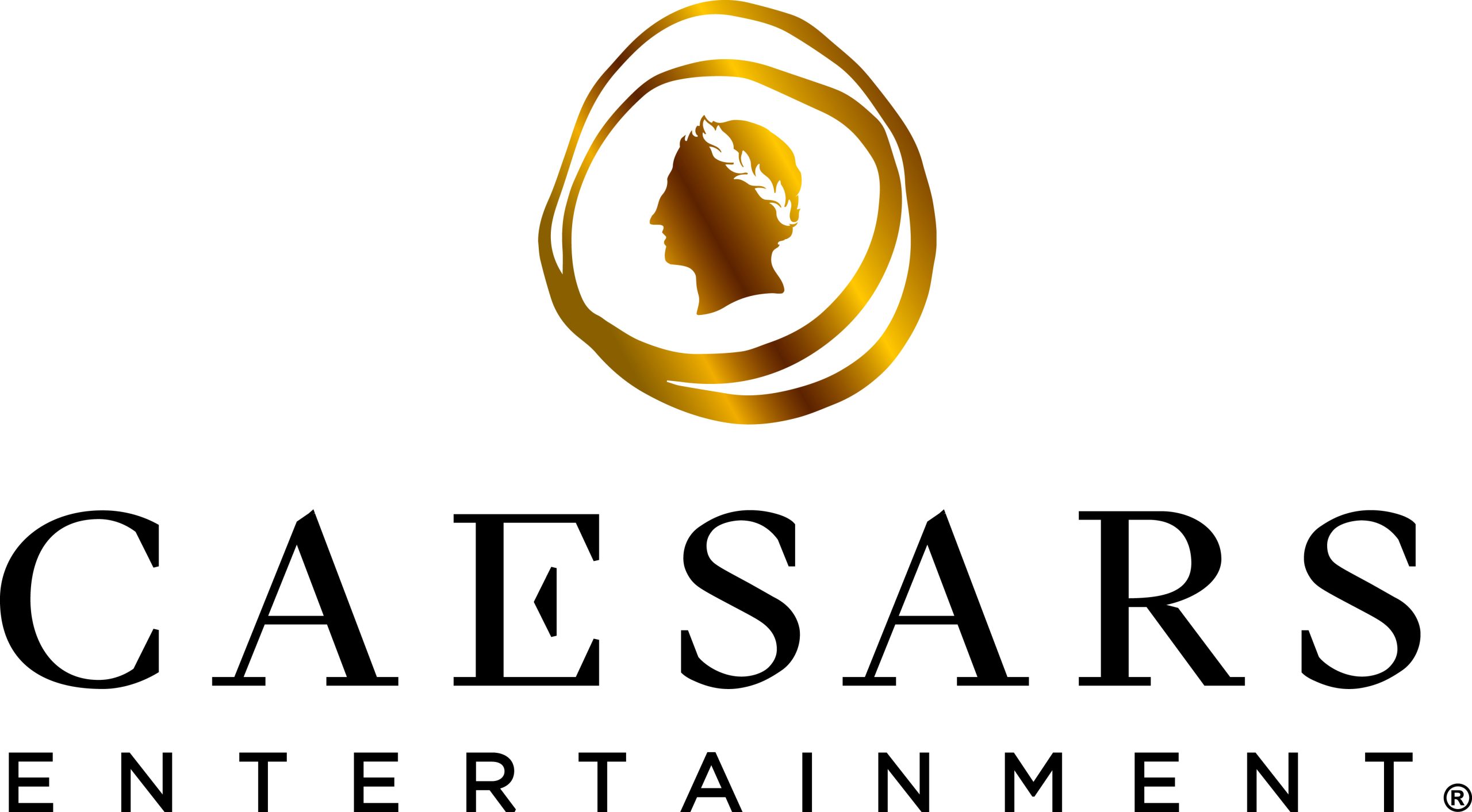 Caesars Entertainment – www.caesarsmeansbusiness.com
Caesars Entertainment is in the midst of a $400 million renovation project to provide Las Vegas-style makeovers to its three Atlantic City properties — Caesars, Harrah's, and Tropicana — to create the ultimate seaside conference destination.
At Harrah's, newly enhanced rooms blend the casino's upscale brand of hospitality with more coastal and vibrant elements, drawing inspiration from the historic Atlantic City Boardwalk. Next door at Caesars, the local scenery also plays the part of aesthetic muse through a contemporary, Roman filter. The new rooms feature harmonious hues of blue and cream complemented by modern furniture including bathrooms with oversized showers, mirrors, and signature amenities.
Additional enhancements come in the form of a variety of new restaurants including the two most recent openings at Caesars: Gordon Ramsay Hell's Kitchen and world-renowned sushi restaurant, Nobu. At Tropicana, a total of eight new restaurants running the gamut of variety have opened in its Havana-themed shopping and entertainment venue, The Quarter. Entertainment on the boardwalk will also be getting a facelift later on in 2023 when The Hook, a new variety show from the creators of the ever-popular Absinthe in Las Vegas, makes its debut.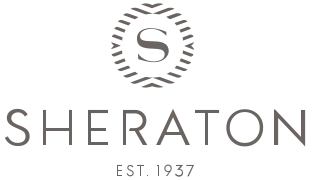 Sheraton Atlantic City Convention Center Hotel – www.marriott.com/aiysi
2 Convention Boulevard,  Atlantic City, NJ 08401
M:  609-344-3535  |  F  609-441-2919
Sheraton Atlantic City is a full-service hotel, and with over 25 years of welcoming hospitality, our associates will make you want to come back again. Our location is a favored choice of travelers with our spacious accommodations, intuitive amenities, Tun Tavern microbrewery and proximity to the Convention Center and Tanger Outlets.