Chatham-Kent, Ontario
Classic car capital of Canada
Business View Magazine interviews representatives of Chatham-Kent, Ontario for our focus on Economic and Community Development in Canadian Cities.
Chatham-Kent is a progressive, single-tier municipality in Southwestern Ontario with a rich cultural heritage. Mostly rural, its population of 105,000 is centered in the charming, diverse communities of Chatham, Wallaceburg, Tilbury, Blenheim, Ridgetown, Wheatley, and Dresden. During the 19th century, the area was a significant part of the Underground Railroad, and Chatham-Kent is now part of the African-Canadian Heritage Tour. Buxton National Historic Site & Museum was part of the Elgin Settlement founded by Rev. William King and Uncle Tom's Cabin Historic Site is a museum of the Dawn Settlement, established in 1841 by Josiah Henson, near Dresden, these together with Chatham which was known as "Black Mecca", offered refuge to many slaves who escaped to Canada from the U.S.
In 1998, the County of Kent and the City of Chatham were amalgamated to form the Municipality of Chatham–Kent. Today, the economy has a base in the agricultural and automotive sectors and the municipality is keen to promote continuing diversification. Business View Magazine recently hosted an enlightening roundtable discussion with Chatham-Kent Mayor, Darrin Canniff; Director of Economic Development, Stuart McFadden; Manager of Community Attraction & Promotion, Audrey Ansell; Director of Planning Services, Bruce McAllister; and Director of Engineering &Transportation, Chris Thibert. The following is an edited transcript of that conversation.
BVM: Can you give us an economic overview of Chatham-Kent? 
Canniff: "People want to come here for many different reasons. Our cost of living is a fantastic competitive advantage. Geographically, we have access to millions of people. We're an hour from Detroit, two-and-a-half hours from Toronto. We're a community of communities – Chatham, the largest, has that big city vibe, while the other towns throughout our municipality give the small-town feel. People here are friendly and we're all really excited about the future. We're growing, and building houses at a record pace."
McFadden: "Chatham-Kent is 2,500 square kilometers in size and the vast majority is prime farmland. So agriculture is huge for us. Manufacturing continues to be strong; it's just different with today's technology and innovation. Cannabis is a part of our agricultural community –  even three years ago it didn't exist. And it continues to grow exponentially. The plans for the future seem very bright in that industry and Chatham-Kent looks to support that growth. We have a very large IT sector, as well. We probably have in excess of 1,500 people working in call centers. Our hospitals are a big employer, and Enbridge has a large presence here, which is another large driver in our community.
"Something else that doesn't get enough air time is the dynamic, small business, entrepreneurial spirit here. You don't have to have 200 employees to be special and important. It amazes me the number of new businesses opening up that believe in this community. It's happening at a record rate and we've been trying to attend every single opening to help celebrate that success with them."
BVM: Does the municipality offer incentives for new or existing businesses?
McFadden: "From an economic development point of view, we have a program called Summer Company for kids in school or going back to school, where we help them with a business plan or a marketing plan, and then we can offer them about $3,000 in seed money – not a bad summer wage. It helps them dip their toe into entrepreneurship and what it's like to run a business and go through that whole front end. We have another program called Starter Company Plus, in cooperation with the Province of Ontario – three classes went through in the last year, some as high as 25 or 30 people in each one, where they work on their business plan, their marketing plan, and then submit those for an opportunity to get a $5,000 grant to help start up a new company, or expand an existing company. That has been phenomenal – not only providing them with the dollars, but also the knowledge to be successful long-term."
McAllister: "In terms of financial incentives, we have a suite of community improvement plans which allows the municipality to allocate grants or other incentives to businesses. In our downtown areas, a business owner can apply for things such as a grant to improve their façade, patios, conversion of residential units in upper floors of downtown buildings. Plus, there's a tax incentive grant. If you make a substantial improvement to your property, the municipality can grant you a five-year break on your taxes based on the increase in value you put into that building. We also have a similar program for our other commercial and industrial areas."
McFadden: "We can go up to 10 years on that, and we don't have development charges. If you're coming into an industrial space, there are no fees other than water and wastewater. We don't have a housing development charge, but if you go to Toronto they might charge $100,000-plus just for the privilege of building a house there. To locate a business here in Chatham-Kent, it's a small percentage of the cost versus Toronto and other larger markets."
BVM: Is tourism a significant economic driver?
Ansell: "The personality of our community is certainly borne out in our tourism offering. And it's very much about celebrating our culture. Chatham-Kent is known as the 'Classic Car Capital of Canada' – coming from many years of manufacturing for the automotive sector. There are festivals and events throughout the summer that focus on classic cars. RM Sotheby's, a large global auction house, is headquartered here, adding to the strength of that classic car heritage. Black history is one of our biggest tourism drivers. We have three significant black history sites here for the slaves who escaped from the U.S. back in the 1850s, on. Our heritage and history is quite significant.
"Lake Erie and Lake St. Clair are a big draw for anglers throughout the year and for ice fishing in the winter. We also have three provincial parks in Chatham-Kent – Rondeau Provincial Park is the second oldest in Ontario. We have over 70 km of trails, and an additional 60 km within the provincial parks and conservation areas. It's very much an outdoor lifestyle region. It's also fair to say that performing arts is strong throughout the municipality. We have a number of theaters – the largest is the 1,210-seat Chatham Capitol Theatre, but there are others operating throughout our smaller communities. Many are volunteer-run and driven, with everything from amateur dramatics to larger-scale productions, and offer an insight into each community's unique spirit."
BVM: Are there any major infrastructure projects on the go? 
Thibert: "We are currently completing and improving our two most active industrial business parks. One is in Blenheim and the other, called the Bloomfield Business Park, is in Chatham, right off Hwy 401. We've been moving forward to provide the necessary infrastructure required to accommodate all the new developments coming in to complete those business parks. And we're constantly upgrading existing infrastructure throughout the municipality to accommodate future growth and development. Most recently, we've installed a set of traffic lights for a new mega Catholic school development in Chatham. We're always looking to prioritize all our different assets and infrastructure – that goes hand in hand with continuing to support and build on our Asset Management Plan.
"We have implemented a fiber team to find efficiencies and streamline the process for third-party fiber telecommunication companies, to allow high-speed fiber internet to every home and business in Chatham-Kent, as soon as possible.  We're also exploring opportunities to introduce a twin-pad arena in a multi-use recreational facility, taking advantage of some government funding to bring an exciting venue like that to our community."
BVM: What is happening with "green" initiatives?
McAllister: "Flooding has become an issue along the Great Lakes in the last year, and we've partnered with the federal government through Natural Resources Canada on a multi-faceted study looking at the impacts of climate change on the Great Lakes, specifically Lake Erie, for us. The hope is that adaptation techniques that come out of that study could be transferrable to other coastal areas across Canada. Through budgeting over the last year, council has hired a climate change technologist, environmental scientist, and environmental planner. And we're currently putting together terms of reference for an overall climate change Action Plan."
Thibert: "We update our municipal standards for all new development to accommodate stormwater management, such as designing for ponds and infrastructure to handle larger storm intensity and the high volumes of water, to better control the runoff that we're experiencing now."
McFadden: "Chatham-Kent is one of Canada's largest producers of wind energy, with over 500 wind turbines that generate over $3 million in annual revenue in property taxes. We have multiple solar projects in our community providing energy into the grid. And our PUC department has a combined heat/power initiative where they're turning gas into energy. So we're ahead of the curve when it comes to taking responsibility for reducing greenhouse emissions."
BVM: How would you describe the future outlook for Chatham-Kent?
McFadden: "I'm a lifelong resident, former business owner, now working for the municipality, and I know Chatham-Kent took it on the chin when the economy went down. We lost Navistar, a very large employer, and it devastated the community. But today, there's a very different vibe here. It's the old analogy: we're coming off the ropes and swinging at our own weight. Companies from Windsor and beyond have heard positive things and are reaching out to us. We're on the right path and there's nothing but positives in the future for us."
Ansell: "Chatham-Kent was recognized as Canada's first welcoming community by Canada's federal government; embracing diversity and building a community that fosters a sense of belonging and encourages people from all walks of life to build their future here is a significant part of our story. As a relatively new resident, I can personally vouch for this"
AT A GLANCE
Who: Municipality of Chatham-Kent, Ontario
What: Single-tier municipality; population approx. 105,000
Where: Southwestern Ontario
Website: www.chatham-kent.ca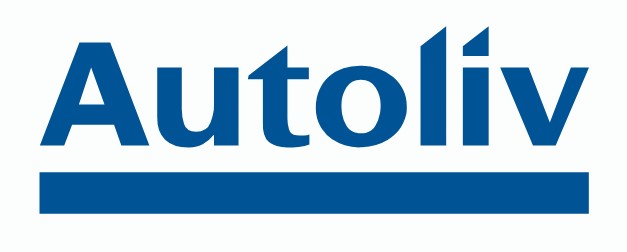 Autoliv – www.autoliv.com
As the worldwide leader in automotive safety, Autoliv sells to all major car manufacturers globally. Staying close to customers, Autoliv has a superior global presence and operations in 27 countries. Each year, our products save more than 30,000 lives and prevent ten times as many injuries. 
Plasman Group – www.theplasmangroup.com
Plasman Group is a global leader in the automotive exterior solutions market. Home to the best and brightest in the industry, Plasman Group has built excellent, long-standing relationships with its customers. Their experience and expertise in painted Class 'A' trim products combined with a full-service approach has resulted in a reputation as an innovative and cost-effective provider from part design to final assembly.