Carlsbad, New Mexico
Stunning views and booming industry
Business View Magazine interviews representatives from Carlsbad, New Mexico, for our focus on Growth & Innovation in U.S. Cities
With stunning mountain views, a long winding river, and striking desert terrain, Carlsbad, New Mexico is a magnificent sight to behold.
The area is so known for its beauty that travel website Expedia selected Carlsbad as the number one scenic city in all of the southwest. "The fact that we have miles of beautiful park space alongside the Pecos River, and our location in the foothills of the Guadalupe Mountains, are why so many people love to live here," says Carlsbad Mayor Dale Janway. "We are so fortunate to be located in an area with both an abundance of natural beauty and natural resources."
"It's just beautiful," says Carlsbad Public Information Officer Kyle Marksteiner. "I can tell you, when I moved to Carlsbad I didn't know what to expect. Then I drove out across the bridge and I took a right and drove up and down the beach park area on a beautiful day and it was just gorgeous. When we have people come to town and they aren't sure if they should take a job or not, we take them there and they fall in love with it."
The Eddy County city of 32,000 is surrounded by natural beauty. Carlsbad sits along the famed Pecos River with the Guadalupe Mountains looming to the southwest. Just 20 miles away is the Carlsbad Caverns National Park where visitors can hike through the wilderness and explore limestone caves. Not surprisingly, tourism is one of the city's biggest industries, bringing in hundreds of thousands of visitors each year. "The Carlsbad Caverns had approximately 305,000 visitors last year, despite some pretty strict COVID rules in the early parts of that. We are also the host city to Guadalupe Mountains National Park, and they reported record visitation," Janway reports. "I think a lot of people wanted to go experience nature when they were finally able to get out."
It's not just the scenery that makes Carlsbad so special. The area is home to a thriving oil and gas industry, as well as being a hub for potash mining and nuclear waste removal. Potash has been vital to Carlsbad's economy for years, led by two major companies – Intrepid and Mosaic. Carlsbad is also the epicenter of the shale revolution caused by horizontal drilling, which has created a boom in the area in recent years. "We have thousands of oil and gas jobs in the area and over the past years, large companies such as Exxon and Chevron have started opening regional offices here in Carlsbad," says John Lowe, Carlsbad's City Administrator.
Oil and gas prices declined in 2020 causing a dip in the industry, but Janway says Carlsbad is already starting to recover considerably. Even the negative economic effects caused by the pandemic are swiftly disappearing. The area has seen marked improvement in business retention and attraction. He acknowledges, "It's safe to say we're in the midst of a very healthy recovery period. You've got significant population growth, you've got good per-capita income. All of those things have made Carlsbad very attractive to businesses here. Our business recruitment and development people stay very busy getting interest from places all around."
The city's largest employer is the Waste Isolation Pilot Plant, run by the U.S. Department of Energy. The site disposes of defense-generated transuranic waste, including clothing, tools, rags, residue, debris, and soil that have been contaminated with small amounts of plutonium and other man-made radioactive elements. The site employs 1500 people, including employees from two national labs, which are located right in the city. Carlsbad is also considering an application for a new consolidated interim storage facility for nuclear waste. "This will generate hundreds of good paying jobs in our area, and millions of dollars of revenue for our community and the State of New Mexico," Lowe says.
Carlsbad has recently begun a partnership with South East New Mexico Community College (formerly New Mexico State University Carlsbad) to make sure the city has an ever-flowing stream of trained workers ready to go. "Our local community college just went independent thanks to a grassroots effort in the community," Janway says. "It has a great board with a lot of business experience and they are really looking hard at adding more workforce development options."
The area has seen significant growth over the last decade, with a 15.8 per cent population increase since 2010. But city staff believe that number is an underestimate of the actual population, due to the 2020 slump in oil prices. Recovery is well underway, resulting in even more people being drawn to the area. With the growth in population has come equal growth in the amount of housing in the city. According to Janway, "We are and have been courting new developments – many subdivisions that have been built, in particular, in the southeast part and the north part of the city."
Carlsbad has also been working on an ongoing project to ensure the desert city will never be without water. The Double Eagle Water System is operated by the city and provides water for domestic and industrial purposes. The project took more than a decade to complete and is in its final stages now. "Carlsbad is really well poised for the future because we have access to good water from multiple water sources," Janway says. "Carlsbad gets an A+ on the water front. It's just done a great job."
Evidence that the city has reached new heights can be found in a new loop road, which is currently in the development stages in partnership with the county. "As you look at communities as they grow, when they get to a certain size, they start talking about that big loop road around town and that's the position we are in now," Marksteiner says. "It makes traffic safer for our residents and makes travel to and from and through Carlsbad a lot easier. That's a huge infrastructure issue that I know has been very important to the Mayor for a long time, and it's – knock on wood – going in the right direction."
Carlsbad has also been focusing on improving its many recreational amenities, in addition to its natural offerings. The city has its own sports complex that outcompetes similar amenities within a hundred miles, and they recently finished construction on a new waterpark. "It's great for our residents, but it's also great for tourists that come and tour the caverns and go to the Guadalupe Mountains, and then they want to cool off for a few hours and come to our waterpark," Janway says. "Then you can drive up and down our beach or park area there and see everything we've got."
There are miles of trails through the city and along either side of the Pecos River, as well as walking trails that run along the canals in Carlsbad's irrigation district. Visitors can also visit the cool pools at Sitting Bull Falls Recreation Area, or take part in a number of recreational offerings at Brantley Lake State Park, including boating, kayaking, fishing, hiking trails, and bird watching. "We have so many attractions all the way through the city, and some we have finished here in the last couple years, including the Guadalupe Ridge National Trail, which joins many of our scenic sites together," Janway says.
Carlsbad is also home to a rather unique attraction. The Living Desert Zoo and Gardens State Park is a sanctuary for animals who are unable to return to the wild. "One of our most famous examples is a bear who was held captive by an individual, and let's just say it wasn't a good environment for the bear," Marksteiner says. "The bear is now at Living Desert and she paints. It's a therapy thing that they do for her and they sell her art as a fundraiser. So you get kids from all over the area who come and want to see Maggie the painting bear."
Carlsbad's current offerings are so robust that it's hard to imagine they could add anymore. But Janway says they will always be working hard to make the city an even greater place for residents, businesses and tourists to thrive. "It's hard to look five years down the road when we have got so much going on right now," he says. "But we certainly hope to see Carlsbad continue to expand and add additional opportunities. We want to make Carlsbad a great place for quality of life. We think we are on the way, but we still have a lot of work to do."
AT A GLANCE
Carlsbad, New Mexico
What: A city of rapid growth, Population 30,000
Where: Eddy County, NM, along the Pecos River
Website: www.cityofcarlsbadnm.com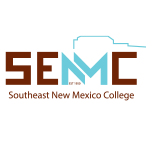 Southeast New Mexico College, Carlsbad, NM – senmc.edu
Southeast New Mexico College serves Eddy County and its surrounding areas with high quality and affordable education. With a community minded approach and our variety of associate degrees and certificates, Southeast New Mexico College is here to help you reach your educational goals.