Candler County School District
Welcoming Opportunities for Student Success
A Small School District with a Winning Attitude and the initiatives to extend its agenda
Candler County, located in the southeastern part of Georgia, is a delightful community. With a population of almost 10,000, this optimistic area celebrates a rich heritage and looks forward to a bright future. Offering a captivating mix of attractions and natural beauty, the county extends a warm welcome to both visitors and residents.
The Candler County School District is no exception when it comes to offering a welcoming and diverse experience for all who cross its path. Sharing a vision that encourages a 90% plus graduation rate, and high performance in all subject areas, the district offers a range of acceleration opportunities, high-impact literacy practices, multiple interventions, and student, community, and parent engagement.
With approximately 2,200 students from pre-k to grade 12, the school system is a hub of activity for the community.
Superintendent Dr. Bubba Longgrear says, "We are extremely passionate about providing opportunities for our students. The whole idea behind the work is we want our students to have, if you will, an unfair advantage, and opportunities to generationally change their life, and the lives of their families moving forward." He maintains that 100% of Candler County School staff is committed to the goal, adding, "We want to make this community a better place to live and bring better opportunities for our people."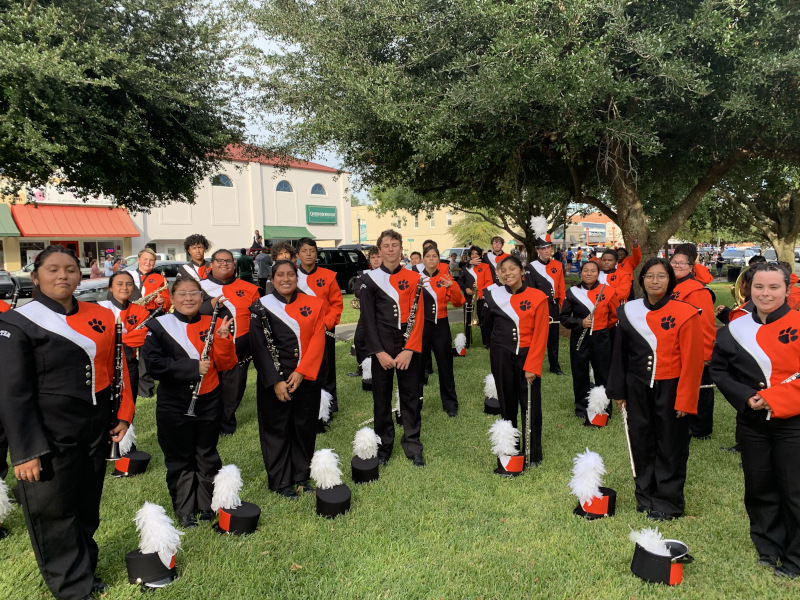 Providing Opportunities for Lifelong Success with a Fun and Forward Thinking Approach
In terms of the district's approach to education, Dr. Longgrear describes a forward-thinking model, where high school students sit down with educators and family members to develop a personalized graduation plan based on their career aspirations. He notes that this educational journey begins in elementary school with a program rooted in building essential soft skills from kindergarten through 12th grade.
At the elementary level, inspiration is drawn from Stephen Covey's "Seven Habits of Highly Effective People" to create "The Seven Habits of a Happy Child." This program instills seven crucial steps to inspire student success, including concepts like thinking win-win, envisioning their future goals, fostering a positive mindset, and improving teamwork.
As students progress into middle school, those skills are further enhanced through internships and apprenticeship opportunities in local businesses. A unique house system is also implemented to promote student success in a fun way.
Longgrear elaborates, "It's based on a Harry Potter theme, but it's also modeled after the Ron Clark Academy. Each upcoming sixth grader is sorted into one of four houses, Trident, Aries, Bengal, Saber. They spin a wheel, they slide down this indoor slide that we have, and as soon as it lands on that wheel it tells them what house they're in. Representatives from that house run-up, welcome them to the family, and from that point forward, they're in that group."
The house becomes their support system throughout their middle school journey, emphasizing accountability for behavior, discipline, and active participation in the school community. These houses also engage in friendly competition, earning points based on merit to encourage positive contributions from each member. "It's a beautiful middle school environment. Our principal started about two years ago, and it has just flourished," he says.
The Metter College and Career Academy (MCCA), in conjunction with Metter High School, has proven to be immensely beneficial for students, offering them a host of advantages. These include paid internships, and opportunities to earn technical college and college credits.
"We have placed a large number of students in the regional industry, and there have been some game changers, where the graduates, within six months, are the highest salary earners in their house," Superintendent Longgrear conveys. These successes are the result of valuable regional partnerships that align with the Candler County School District's mission of providing well-paying job opportunities for its graduates. These partners include organizations such as the Georgia Ports Authority, Daniel Defense, Gulf Stream, CPE America, Candler County Hospital, and Oates Plumbing.
Prioritizing High-Quality Facilities and Safety
One of the key objectives outlined in the district's strategic plan is the maintenance of what Longgrear describes as "high-quality operational facilities."
With a 10-year-old building accommodating pre-K to 8th-grade students and a recently upgraded high school, the next priority is to construct a dedicated campus for the College and Career Academy, which currently operates within the high school facility. Longgrear recognizes Pope Construction and Buckley and Associates and the value they bring to the design and building phases of this project, as well as the pivotal role that Assistant Superintendent Dr. John Jordan played in advocating for the pursuit of a $3.1 million grant from the Technical College System of Georgia.
"We've sold $4.5 million in bonds to go along with that, to be repaid with SPLOST money,"
Longgrear recounts, "So, we're going to have a $9 million facility on our campus with high tech labs, agriculture, technology, robotics, healthcare. The idea behind it is from 7:30 to 3:30 it will be used for our students and for our other technical college partners to come in and provide instruction, but from four o'clock on it is to be used by technical colleges and local industry, to use those spaces to train and further the skills of their employees or prospective employees."
Safety is a priority in the district, which has two School Resource Officers (SROs) who work between the K-8 facility and high school. They also utilize Centegix cards, provided by Grace Ed Technologies, which are attached to all staff badges. These cards serve as an alert system, and the number of button presses indicates the type and urgency of an emergency, allowing for a swift and coordinated response, from additional staff to alerting law enforcement and total lockdown.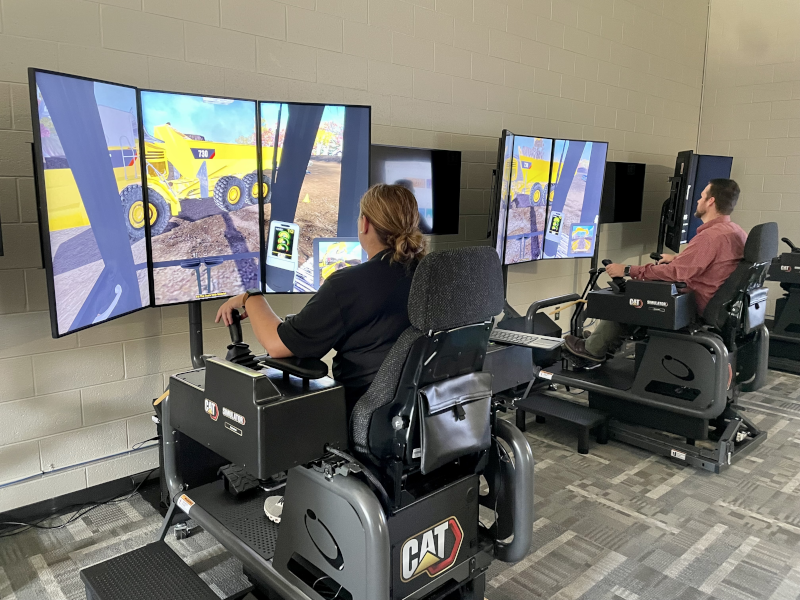 The Value of Early Learning and Interventions
Early learning initiatives are also critical to student success, and Candler County School District is making it a priority to engage children and families as early as possible. "We have done a great job internally, in our district, focusing on an acronym we call SWIRL which encompasses speaking, writing, illustrating, reading, and listening, and letting that consume our class time, giving students opportunities to get better at each of those five things," acknowledges Longgrear.
"However, what we haven't done is we haven't carried that out to the community." A recent meeting of the statewide literacy council brought this realization forward and led to the formation of an internal team, which Longgrear hopes will bring more awareness to the community of the importance of emphasizing the SWIRL initiatives in the home, from the third trimester until the child enters school, and beyond.
Educators in the Candler County School District are dedicated to creating individualized education plans, engaging each student at their own level, and conducting assessments to pinpoint their next steps in the learning process.
Dr. Jordan emphasizes, "I want to commend our elementary school, in particular on that early learning piece of it. They do an outstanding job of having those interventions in place for literacy, but also math, and focusing on each individual child. Also, the collaboration that takes place between the intervention team, and the general ed classroom teacher, to integrate into the regular classroom environment, that's where we see our highest impact coming from."
Candler County School District- A Point of Pride and a Place of Choice in the Community
Branding and marketing have an important role within the Candler County School District. Broni Gainous, Director of Public Relations highlights the efforts of the marketing and communications team, sharing that news and information is dispersed through local and online media, as well as social media platforms. Additionally, they utilize Tigers Morning News, a student-produced news program created by the high school's video and film classes.
Currently the largest employer in Candler County, Gainous maintains that the district also aspires to maintain its status as a place of choice. "One of our core values is winning at everything, and we want to be the choice by our students, we want to be the choice by parents, and we want to be the choice by the community," she says.
Boasting many remarkable achievements, including two consecutive baseball state championships, a thriving marching band with over 85 students, consistent victories in literary and drama competitions, multiple golf state championships, and an ROTC program that excels in competitive events, including a state championship by the Female Unarmed Squad, Candler County School District embodies the mantra of, 'Whatever we are doing, let's be the best we can be.'
As a final thought, Dr. Jordan offers, "We do not let the size of our school system be a limiting factor for our students. We might be small, but we think big. And it plays out in every aspect of our work."
AT A GLANCE
Candler County School District
What: A school district with 2,200 students, emphasizing student success.
Where: Candler County, Georgia
Website: www.metter.org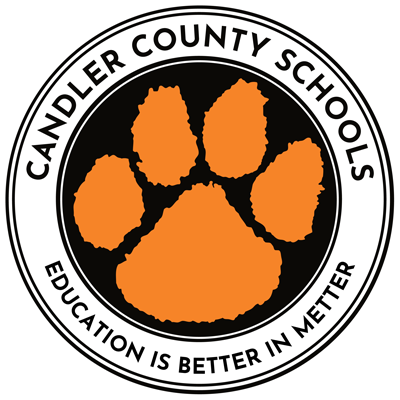 Candler County School District – www.metter.org
Candler County School District (CCSD) is a small, but mighty, system educating 2,200 students in Metter, Georgia.
Whether it be in academics or athletics, our students and staff "win at everything." From boasting
a 94.9% graduation rate to winning multiple region and state titles in athletics, CCSD is the #1 educational choice.