Bruce Power
Clean, green nuclear energy
Business View Magazine interviews Chris Mudrick, CNO & EVP of Bruce Power, for our focus on the Canadian Nuclear Sector
Nuclear energy holds great promise in accelerating the transition to a net zero carbon emissions green economy. As an almost zero GHG emissions energy source, it has the potential to add a crucial spoke to the wheel that is green energy, alongside wind, solar, and other renewables operating in Ontario.
Bruce Power was at the heart of making this a reality nearly a decade ago, by providing 70 percent of the energy the province needed to phase out coal-fired electricity back in 2014 and to this day, is still considered the largest clean-air initiative in North America.
Bruce Power located in Bruce County, Ontario, Canada, currently operates eight nuclear reactors and is home to one of the largest nuclear power plants in the world.
Bruce Power is blazing a new narrative for the nuclear industry in its role as a green energy provider in contributing to Canada's fight against climate change. The company contributes a reliable 6,550 Megawatts (MW) of power to the Ontario grid from its eight pressurized heavy water reactors (PHWR), each with gross capacities varying from 786MW to 891MW and accounts for approximately 30 percent of the total energy consumed by the province.
Combined with other nuclear plants in Ontario, nuclear power accounts for a whopping 65 percent of the total grid output. As world economies increasingly transition to electricity, including electric cars, IoT, and electrification of the agriculture and industrial sector, Bruce Power and the Province of Ontario will serve as a case study on how nuclear energy can play a pivotal role in powering sustainable green economies.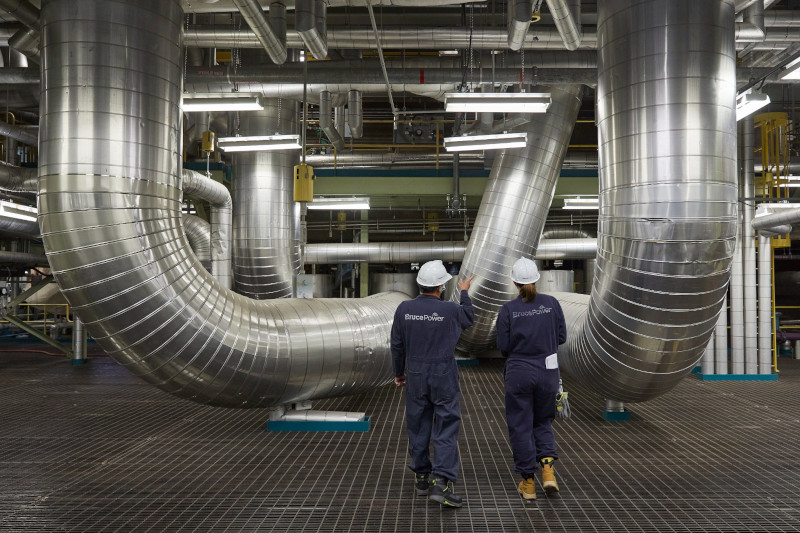 Construction of the first commercial reactor on the Bruce site began in the 1960s for Units 1 and 2 with both placed in service in the late '70s. Construction on the additional Units 3-8 followed with all eight commercial reactors operating by 1987 by Ontario Hydro. Bruce Power assumed control in 2001 making it Canada's only private nuclear generating company. Today, Bruce Power is a Canadian-owned partnership of TC Energy, OMERS, the Power Workers' Union, and the Society of United Professionals.
"Bruce Power is a private company that leases the site from Ontario Power Generation (OPG), that once operated as Ontario Hydro on the site," says Chris Mudrick, Chief Nuclear Officer and EVP at Bruce Power. "The plant operates two stations on site, Bruce A (Units 1-4) and Bruce B (Units 5-8), on a 2300-acre facility, making it one of the largest nuclear power generating sites in the world."
Bruce Power sells energy to the Ontario grid in an agreement signed in 2015 that runs through 2064. "One of the interesting things about the Bruce Power plant is the fact that we can refurbish the various plant components to enhance the life of the units," explains Mudrick, "something unique considering most nuclear power plants in the world undergo decommissioning at some point."
Today, Bruce Power supplies around 30 percent of power to the Ontario power grid, placing it as one of the most important companies in the province. In addition to powering the province, the company supplies life-saving medical isotopes and continues to be a world leader in the production of Cobalt-60 harvesting this isotope for more than 30 years.  As Mudrick notes, "Our isotopes and medical innovation business is rapidly expanding, especially coming from the high demand we saw at the height of the COVID-19 pandemic. Cobalt-60 is used in Gamma irradiation to sterilize 40 percent of the world's single-use medical devices and equipment such as syringes, gloves, implantable devices, and surgical gowns and masks."
Within the last few years, Bruce Power has expanded their supply of isotopes and recently marked a significant milestone developing a first of-a-kind Isotope Production System (IPS) that is used to create Lutetium-177, a medical isotope used in precision oncology for targeted therapy. Through a joint venture with Isogen (Kinectrics and Framatome company), and Isotope Technologies Munich SE (ITM), the IPS will allow production to make a steady supply of high-quality medical isotopes needed to offset a growing demand and fulfill an isotope shortage to help treat cancer patients worldwide.
Bruce Power employs around 4,000 full-time employees and currently has another 3,000 contract workers on site, placing it as the largest employer in Bruce County and one of the largest construction sites in Ontario and Canada. "A major part of our success in Ontario is that we spend 90 percent of our expense budget within the province," says Mudrick. "We also maintain strong ties with community colleges and universities to help promote careers in the nuclear energy industry and adjacent trades like electrical, welding, and mechanical engineering."
As nuclear reactors age, they require either decommissioning or refurbishing to continue operating. Bruce Power recently secured an agreement with the Independent Electricity System Operator (IESO) to advance a long-term investment program that would refurbish its nuclear fleet and extend the site's operation until 2064. As part of the power purchase agreement, Bruce Power is undertaking six Major Component Replacement (MCR) projects and refurbishing major reactor components that will extend the life of the reactors out to 2064.
"Unit 6 is currently in its MCR phase, which, to use an analogy, is like performing a car engine overhaul where you systematically replace all engine components with new ones," explains Mudrick. "By the time the MCR phase is over, you have a brand-new engine, the only difference being that we rebuilt it in place instead of throwing it out and putting in a new one." Several upgrades are also underway during MCR to modernize the various support systems and improve efficiencies.
In addition to MCR, Bruce Power is also undertaking an initiative to increase peak site output under Project 2030. "By the time we complete the MCR process for six of eight reactors, the plant will generate an additional 500 MW through increased efficiencies, bringing the total output to 7,000MW by 2030 which is equivalent to adding a ninth unit to our site," says Mudrick.
Conducting an MCR is labour-intensive, requiring a variety of skilled-trade workers and at peak up to 3,000 workers for years on end. According to Mudrick, "During the height of the pandemic, that number dropped by half and now that we are back up to that number, the current labour shortage continues to be a challenge. We are competing with other construction projects across the province as well as other nuclear plants like Darlington who are also concurrently refurbishing their units as we draw from the same labour pool."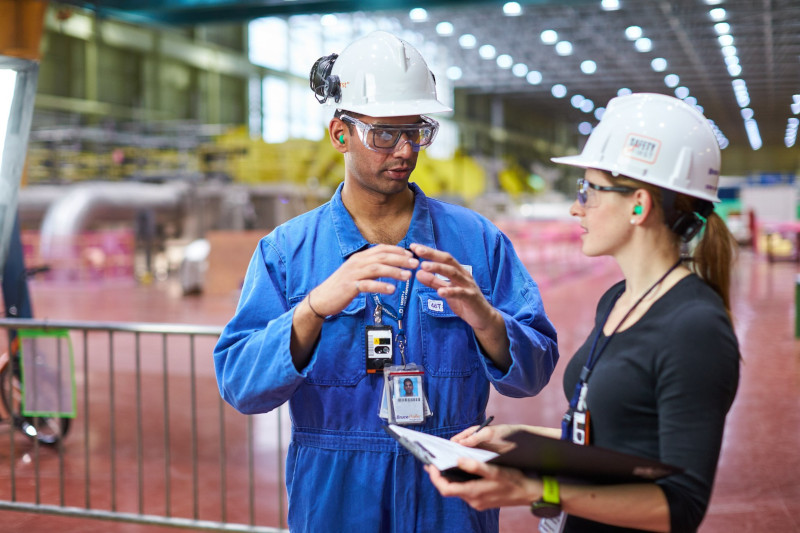 As the nuclear industry looks to the future when increased electrification will lead to higher demand it is investigating potential for innovative technologies like small modular reactors (SMRs) and microreactors along with hydrogen, fusion and large scale nuclear as the company looks to boost supply without increasing carbon emissions.
Bruce Power is also a strong advocate for promoting its technology and environmental efforts across the province. Mudrick acknowledges, "A great benefit of our societal standing is that we employ many people in Bruce County. Everyone knows someone who works here, which helps demystify nuclear energy generation. In addition, we have recently upgraded and remodeled our Visitors' Centre, offering a more modern take on what we do."
The Bruce Power Visitors' Centre offers visitors an immersive experience of what nuclear energy generation is, providing interactive media like smart charts to explain, among other things, how the CANDU technology works, what isotopes are, and the various safety features the plant utilizes.
In recognition of Bruce Power's track record of delivering emission reduction projects and its leadership in environmental stewardship, which includes coal phase-out, Bruce Power is committed to be a net zero site by 2027, contributing its part in Canada's net zero commitment by 2050. Earlier this year, Bruce revealed its roadmap to advance their climate change goals all while on the heels of securing $500 million in green bonds. "We recently raised $500 million through a green bond, a global first raised by a nuclear energy company," says Mudrick. "We got approval to float a green bond, typically reserved for windmills and solar arrays because we proved that nuclear energy is inherently green when measured against the same benchmarks as other green energy technologies."
With significant and recent achievements including progressing one of Canada's largest infrastructure renewal projects, Bruce Power expects to continue to support Ontario's energy needs while contributing to climate change targets and supplying medical isotopes across the globe. "Over the next ten years, we will extend the life of our units through MCR and continue to invest in our current infrastructure to optimize our assets," says Mudrick. "Leading by our vision to power the future, Bruce Power has a promising future ahead and continues to demonstrate the important role nuclear plays to meet Canada's net zero promise."
AT A GLANCE
Bruce Power
What: The world's second-largest nuclear power generation company by output
Where: Eastern shore of Lake Huron, near Tiverton, Ontario
Website: www.brucepower.com

Sartrex Power Control Systems Inc. – www.sartrex.ca
Sartrex Power Control Systems is a scientific instrumentation company that designs and manufactures custom safety critical equipment, primarily for the nuclear industry. The company's reputation depends on its ability to ensure its customers' safe operations, and it achieves this by operating in a zero-defect environment.
Sartrex currently has over 4000 custom made instrumentation and control systems installed in nuclear power plants around the world. To deliver the perfect product, Sartrex relies on both people and process. Employees are a mix of engineers, scientists, technologists, and electronic assemblers who are continuously trained and retrained on critical practices. All design, manufacturing, testing, and qualification activities are performed in the company's 45,000 square foot manufacturing facility in Vaughan, Ontario, Canada.
Sartrex's current focus is to continue supporting CANDU Nuclear Power Plant refurbishment strategies. All three Canadian Nuclear Providers are extending the life of the reactor another 30-40 years, which requires replacing legacy systems that are coming to end of life. This is challenging, as many components are obsolete, or the original manufacturers are no longer in business or no longer supporting the product. Sartrex's agile production force, with an expertise in low volume and high mix, and 40-year operational experience, uniquely positions them to add considerable value to this major undertaking.
Sartrex is also staying close to the global engineering effort to bring SMR technology to the market – another key opportunity for a company that specializes in enabling the safe operation of critical technology.

Nu-Tech Precision Metals Inc. – www.nutechpm.com
Nu-Tech Precision Metals Inc. has been providing material solutions for the nuclear industry for the past 65 years. Nu-Tech pioneered an original method to extrude zirconium and titanium into seamless tubes which has evolved into our world class products produced currently. Fast forward to today and Nu-Tech has over half a century of innovation in developing and supplying every pressure tube to every CANDU reactor operating in the world.
Our innovation continues with the development of products such as those used in the core of new Small Modular Reactors and the construction of zirconium pressure vessels for testing new forms of nuclear fuel used in these reactors.
In late 2021 Nu-Tech joined the family of companies owned by Reliance Steel and Aluminum, the largest metal supplier and distributor in the world.  Nu-Tech is now able to leverage its expertise in materials engineering and quality control to provide access to the world's largest store of raw materials with over 100,000 different metal forms and grades.  We are ready to assist with your metal supply challenges for plate, bar, forgings, fasteners, fittings, pipe or tubes, in any material.   Let us help turn today's drama into everyday boring!

Trillium Flow Technologies – www.trilliumflow.com
Trillium Flow Technologies is built on a rich global history spanning hundreds of years. We fuel growth by innovation, an experienced workforce, and our company vision to become the most relied upon flow control solutions company in the world. We have a dedicated team specializing in engineering, designing, and manufacturing industrial valves for the Canadian Nuclear Market.
Our nuclear foundation is built on highly engineered valves from world-class brands synonymous with variety, flexibility, reliability, and trust. Our product lines like Batley Valve, Hopkinsons, Atwood & Morril, Red Point, SEBIM, Sarasin-RSBD, and Floway ensure both safety and efficiency to meet growing consumption demands.
Our Canadian Nuclear team is based in Mississauga and includes our Senior Valve Engineer, Quality Assurance Manager, Sales and Product Specialists, and Senior Valve Field Service Specialists. We are adept at meeting the challenging design and test application specifications for Canadian Nuclear quality compliance standards. We are qualified to manufacture Nuclear Class N299.2 valves, and our manufacturing facilities have ASME Certificates of Authorization N, NV, and NPT, and manufacture of pressure vessel, pressure relief valves: UV along with ISO 9001:2015.
From inquiry to delivery, through project management, engineering, supply chain, manufacturing, and after-sales services, we look forward to building a partnership with you.
Flowserve Corporation – www.flowserve.com
Flowserve: Focusing on positive customer experiences
Industry-leading company goes the extra mile to aid customers in sustainability
For over 200 years, Flowserve has worked tirelessly for its valued customers. Through its engineering capabilities, aftermarket services, and an impressive product portfolio, Flowserve offers unparalleled service for its customer partners.
As a company that spans 200-plus locations globally with more than 16,000 highly trained associates, Flowserve never loses sight of its primary goal of making the world a better place for everyone. One of the ways it does this is by helping customers meet their sustainability goals through lowering overall operating costs, facilitating impressive business results, and lowering risks while also helping increase their productivity.
Using the principles of safety, a people-first approach, and undeniably high standards of integrity, Flowserve's employees are ready to tackle any of its customers' needs.
By focusing on its 3D strategy — diversification, decarbonization, digitization — Flowserve supports customers in their transition to lower carbon energy while continuing to meet their business goals, proving to be a partner of choice in the energy industry. By enabling its customers and providing exemplary flow control solutions, Flowserve will continue to lead with innovative solutions and standards that are second to none, pressing forward in making the world better together.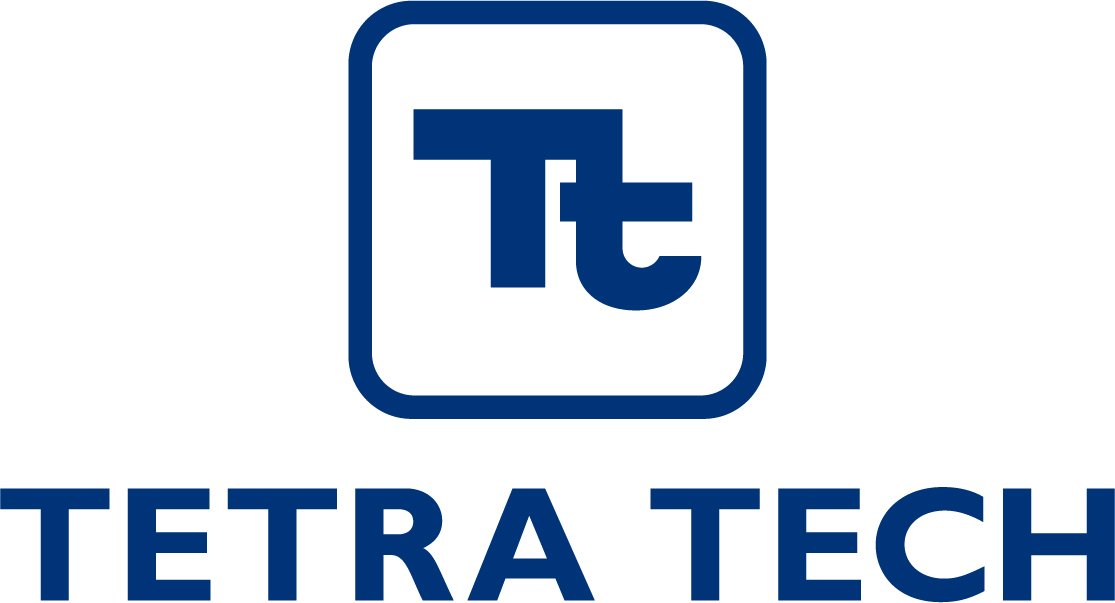 Tetra Tech, Inc. – www.tetratech.com
The Tetra Tech Advantage
Tetra Tech is an experienced consulting and engineering firm providing support to the energy industry around the world. With approximately 21,000 employees worldwide and 3,000 in Canada, Tetra Tech supports government and commercial clients by providing innovative solutions to complex problems focused on water, the environment, energy, and infrastructure.
Tetra Tech Nuclear provides multi-discipline engineering, consulting, and licensing services to clients in the nuclear industry. Tetra Tech has 50 years of internationally proven credentials in the areas of nuclear safety, engineer-procure-construct projects, and project management, as well as technical expertise in nuclear security, asset management and nuclear plant programs.
Tetra Tech's diverse workforce has been embracing a data-driven mindset and digitally transformed engineering design processes to deliver engineering services, and solutions within the boundaries of a robust quality program audited to N286, NQA-1, NCA4000 and N299.
Tetra Tech has undertaken hundreds of engineering projects for Bruce Power and continues to provide engineering solutions that are fit for purpose commensurate with the level of technical and commercial risk. With over 150 staff locally, Tetra Tech will continue to demonstrate commitment to Bruce Power's significant contribution to clean, reliable energy for Ontarians. We are working closely with Bruce Power and other players in the industry to innovate and implement new technologies as well as enhance design practices to support MCR and the safe and reliable operation of Bruce Power's plants.

Lakeside Process Controls Ltd. – www.lakesidecontrols.com
Since its inception, Lakeside and Emerson have proudly supported the Ontario nuclear fleet. With a dedicated nuclear team, Lakeside will continue to support replacing and repairing valves and instruments as part of the ongoing life extension initiative. Lakeside is also a proud supporter of local initiatives, like the Bruce Power Indigenous Relations Supplier Network.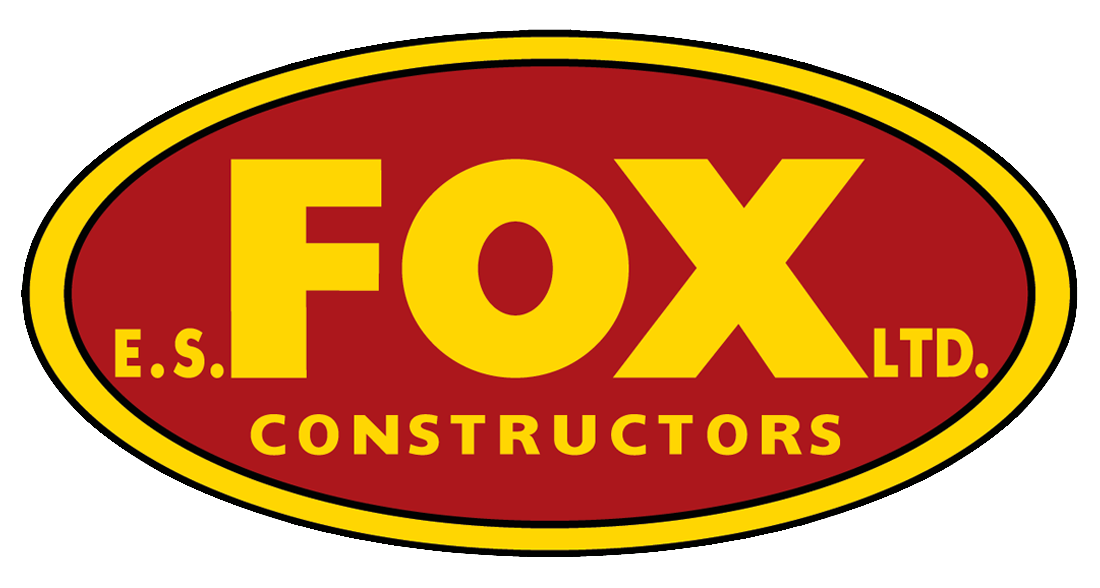 E.S. Fox Limited – www.esfox.com
E.S. Fox Limited is a Canadian multi-trade Industrial, Commercial, Institutional, and Energy constructor and fabricator.  Established in 1934, E.S. Fox Limited now supplies millions of direct-hire person-hours every year.  We safely provide Structural, Mechanical, Electrical, Sheet Metal, HVAC, Refrigeration, Millwrighting and Rigging, as well as Boilermaking services to our clients. www.esfox.com