Aylmer, Ontario
Proud heritage. Bright future.
Business View Magazine interviews Aylmer, Ontario Mayor Mary French and CAO Andy Grozelle for our focus on Economic Development in Canadian Towns & Cities
Rich in history, and immersed in nature, the town of Aylmer is a small community surrounded by tradition, with many amenities of a modern city. Located in Elgin County in scenic southern Ontario, Aylmer offers residents and visitors 136 acres of award-winning parklands, a diverse selection of shopping and eating experiences, live theatre, and heritage destinations.
First settled in 1817, the area was originally called Troy, but was renamed Aylmer in 1835, after Lord Aylmer, the Governor in Chief of British North America. During the second half of the 19th century, the community saw success with local mills and became a major center of agriculture and timber production, due to its proximity to Lake Erie.  Aylmer became incorporated as a town in 1887 and has continued to move forward as a thriving community.
CAO Andy Grozelle shares, "Aylmer is a vibrant, engaging kind of town, but it's still got that nice, small-town feel and pride that so many people love. We are a growing municipality – a lot more people are showing interest in relocating here because of all the wonderful amenities we have." As a bedroom community, Aylmer is only 20 minutes from provincial highway 401, making it an ideal location for those who work in nearby cities. The town is a go-to destination for visitors to Elgin County, with its historic buildings, farmers' market, festivals, and entertainment.
"Our Old Town Hall theater is just amazing," says Mayor Mary French. "It's one of a kind. We have a great theater group here, Aylmer Performing Arts Council. We have musicals, we have a wonderful refurbished bandshell in our park in the center of town. Everybody cares for each other, and they always step up to the plate. It's a friendly, clean community and not only a great retirement community but it's also a great place to raise a family." Unusual for a municipality of its size (population near 7600), Aylmer has its own police service, which Grozelle suggests, "means there's a lot more police presence here and I think it shows in the reduced level of crime. It is a very safe community."
In order to accommodate new residents, the town is considering boundary adjustments, creating more space for development. There are several residential subdivisions in the review stages, with an expectation of a strong building year in 2022. French explains, "The biggest one is a 300-unit subdivision that's going to be coming online next year, but we also have some other developers of subdivision/condo type properties who are looking to accelerate their plans and get in the ground faster." Sifton is the developer of Aylmer's new 300-home community, which will be named Cottonwood.
Another project combining the redevelopment of older downtown storefronts with the addition of residential units on the upper floors is also in the planning stages, along with a possible low-rise apartment complex in another area of the town, which will have an affordable housing component. With a mix of single family, duplexes, and townhomes in the works, Aylmer is looking forward to the completion of an affordable housing option for seniors, a process which French explains, "has been a long process. In November, we were finally able to put it all together with the various government levels, and it is being built as we speak. It's going to be a 23-unit building with 11 affordable apartments. We're very proud of that, that we're getting some more affordable housing for our seniors." The town is also home to Chartwell, a long-term care facility, and Aylmer Retirement Home, offering assisted living for those who need it.
Although many residents commute to the neighboring cities of London and St. Thomas for work, Aylmer does have large employers, including IGPC Ethanol Inc. –  producers of denatured fuel grade ethanol and distillers' grains.  The town is also home to PFI, a metal products manufacturing company; Rem-Tech Industries, a 31,700 square foot machine shop; and several trucking companies. In 2019, Motif Labs, a cannabis extraction company, opened a facility in Aylmer, setting up in a 2000-square-meter former tobacco plant. "They just added 50 new employees in the last year," Grozelle reports. "They started off small, with two employees, and they are continuing to grow. They do a lot of the processing for a number of other cannabis companies that are actual growers." Another community employer, Aylmer Home Hardware, recently opened in a new location, aHardwareexpanding its square footage.
With the purchase of 65 acres of industrial land, the town is working to develop a new business park, listing the park for sale in hopes of enticing a large anchor tenant. "That would allow us to develop the park around that specific tenant, so that when we're planning the roads, we don't have a road running in the middle of where they want their parcel of land," says Grozelle, who adds that there has been a lot of interest, not only from local companies, but also from those outside of the county, including the U.S.  A second commercial park with some land still available was waiting for the removal of a highway bypass hold until recently. Grozelle shares, "We are very fortunate that the province has removed that and now we're able to look at those lands and develop a plan to further develop that park to full completion. There is a big project that we're looking at now."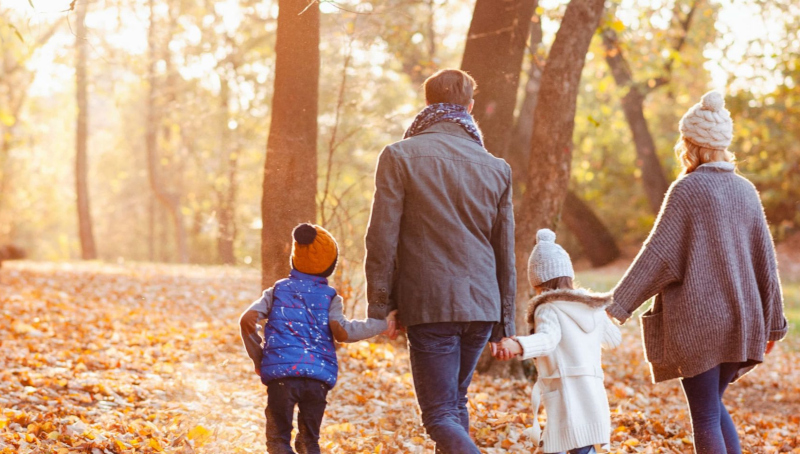 Working with Erth Corp., the community of Aylmer has recently installed two new EV chargers, with the possibility of adding more. In other green initiatives, the town is currently looking at grant opportunities which would allow the addition of some renewable energy components at the East Elgin Community Complex. Broadband connectivity upgrades are also on the agenda, as Grozelle explains, "Elgin County is doing an overall review of connectivity, and our community wasn't eligible for the last round of funding for fiber installations because our internet speeds were too high. We are reviewing now and, hopefully, the outcome is that our internet speeds aren't high enough and that we could be eligible for more fiber installation." Up until 2018 the community relied on Eastlink as the sole internet provider, but with the addition of BoxNet, Grozelle is hoping that the competition will spur options like the installation of high-speed fiber.
Century buildings and views of beautiful Catfish Creek make for a scenic and welcoming downtown. Throughout the pandemic the Town of Aylmer, and the Aylmer BIA have promoted 'Shop local' campaigns encouraging residents to support small business. To protect and restore the beauty and character of the downtown, a community improvement program has been introduced, offering businesses in the area funding to update building facades and do other upgrades. The program, which was announced in August, is being promoted through social media with the hope of drawing more applicants. Participation in the ElgIncentives Program also offers eligible businesses grant opportunities for building upgrades, signage, energy efficiency retrofitting, and other improvements.
According to Grozelle, "We have had a lot of investment but we're looking to invest more. We were upset last year that we didn't get a chance to go out there and put out all the flower baskets and really make the town shine, but this year our crews are really trying to polish it like a gem. We are asking businesses to do the same, just in preparation for when people will be walking freely around here, and we hopefully won't have to worry as much about COVID."
Mayor French delights in describing the attributes of her town. She says, "We can boast about the amenities that we have because we're comparable to a lot of larger urban centers, and we have all the amenities they have. You can live in a small town but have all the things that you would get in a larger municipality." Looking ahead, she would like to see the addition of accommodations for visitors to Aylmer. Affordable options to address the issues of low housing stock are also high on her wish list for the community.
Grozelle has his own thoughts for the future, noting,  "I'd like to see a new water tower, I'd like to see us well on the way towards increasing our capacity in terms of sewage treatment, and I'd like to see that new employment land start to fill up – so that we would have another large employer or two come to the community, and really benefit from the amazing workforce and people we have here."
Aylmer, Ontario truly is a community living up to its tagline, "Proud Heritage. Bright Future."
AT A GLANCE
Aylmer, Ontario
What: A welcoming small town; population approx. 7600
Where: Elgin County in the heart of southern Ontario
WEBSITE: www.aylmer.ca
Sifton Properties Limited – sifton.com
Sifton Properties is pleased to announce Cottonwood, in Aylmer. For generations, the Sifton family has recognized the importance of building a sense of community into our neighborhoods, and creating spaces that bring people together. We encourage you to register to learn more about Cottonwood, and be among the first to call it home.