AlaTrade Foods
proud to be 100% employee-owned
Putting employees and customers first propels AlaTrade Foods into a leading position in the poultry business
Founded in 2000 by Davis Lee, AlaTrade Foods is a poultry service supplier with plants in Albertville, Phenix, and Boaz, Alabama. In 2020 furthering his commitment to upholding a company culture that puts employees and customers first, Lee created an Employee-Owned Stock Ownership Plan (ESOP), selling 100% of the company and making it so that the employees of AlaTrade Foods are also the owners.
As the largest ESOP in the state of Alabama, CFO Andrea Elrod shares, "It was a win-win. Our owner was looking for an exit strategy, and it turned out that the ESOP was the best way for him to exit financially and personally, with some satisfaction for the legacy that he built would continue. It's good for the company also because of the tax advantages that come with an ESOP and also the employee-owner mentality of giving people the opportunity to pour their hearts and souls into their company to create wealth and invest in their futures."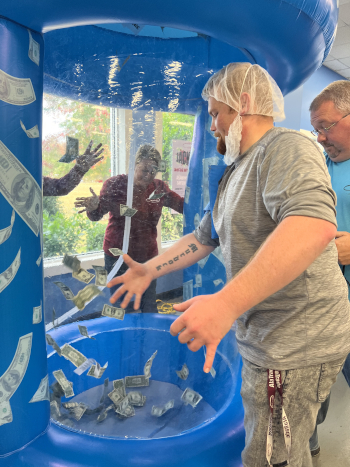 Aside from the tax advantages, she notes that the company has benefited from a decrease in employee turnover, saying, "It just brings a feeling of teamwork and unity to a company that it would be difficult to do without the employee ownership."
As for how the ESOP works at AlaTrade Foods, Elrod explains that employees who have been with the company for more than a year receive shares, which are weighted based on their total wages. "At that point, it becomes a federal retirement program, and the employees are able to access that money once they reach retirement age" she relays.
"I've recently run the numbers against what an average 401 K plan looks like. Our expectations are that employees could have an account when they retire of almost double what they would have for a 401 K plan. The beauty is they don't contribute. Most companies' employees are going to be contributing two-thirds of the account value for its growth."
Fortunately for AlaTrade Foods, COVID did not shut down any of the three production facilities.
"We just had to push through. We're dealing with a live animal and our offices, and production facilities were never closed," says Elrod. "We never experienced bad side effects because of that. Any cases that we had in the plant came up like popcorn, but not people who were working side by side. So actually, we were very fortunate and blessed as we made it through the early part of COVID." During this time, Davis Lee showed his generosity to the company once again, fulfilling another promise he had made during the sale of AlaTrade Foods to the ESOP.
As Elrod recounts, "We set a date for a year later, and we had a jackpot drawing in each of our plants. So, we gave out $50,000 in each of our three plants, through a lottery drawing for all of our line employees. It was a lot of fun. There was a lot of excitement and a lot of energy around that. We plan to do it again. We just wanted to do something fun for our employees."
Deboning and processing several million pounds of chicken per week, or several hundred million pounds annually, AlaTrade Foods supplies poultry products to large restaurant companies throughout the United States, offering a variety of first-step processing options based on customer specs. "Mostly we are a service provider for poultry integrators who are in the food service business, we're providing products for their customers," Elrod describes.
With a recent investment in automation, AlaTrade Foods has been able to keep up with the industry-wide challenges of labor shortages. "2022 was really our biggest capital year on record. We did a few large projects and those are working out pretty well for us," she says. "With labor tightening, we needed all the people that we had plus more."
One of these projects included an automation upgrade at the Boaz plant, which primarily focuses on dark meat deboning. This new technology created an opportunity to redeploy employees in two different locations.  According to CEO John Pittard, "one of our valued partners, Marel, has helped us to update and improve these machines."  While operations in the Albertville and Phenix City plants  primarily focus on white meat and meat portioning services. These adjustments made it possible for AlaTrade Foods to increase productivity while providing more options to their customers.
As far as valuable relationships, Elrod shares that along with the vendors who support AlaTrade Foods, the company surrounds itself with those who support the ESOP space. Mentioning GRITT Business Coaching as one of these she says, "They've really done a phenomenal job helping us with our communication to all of our 1,700 employees, helping us to help them understand and appreciate what the ESOP can do for them, and to help them understand what really drives our company to be successful."
Insurance company Holmes Murphy is another notable relationship for AlaTrade Foods, whose niche is also ESOPs. "I have really enjoyed working with the guys from Holmes Murphy and the approach that they take, and their ability to help us communicate the nuances of the technical part of ESOPs," she adds. Of course, none of it is possible without the customers, who Elrod says, "are the top priority." She maintains, "We've spent a lot of time listening to what their needs are in the last few months, to determine if there's capacity in our plants, and see how we could pivot to help them more."
Pittard, also added that "one of our best partners has always been AAA Cooper. For more than 16 years they have provided us with quality dedicated transportation services while keeping freight costs as low as possible."
On the employee side, AlaTrade Foods is putting a focus on staff retention in 2023. With an effort to reduce turnover and hire the best people, Elrod acknowledges, "We want our employees to say that AlaTrade is the best place they've ever worked.
The ESOP goes a long way in creating the type of environment where people want to work and want to stay. "We always want it to work better, I mean, part of our core values is to be continuously improving, and we want to do that. But we honestly feel like the ESOP was just a home run," she asserts. Along with that, the company offers competitive benefits, on-the-job training opportunities, and a culture where everyone feels valued.
As for the future, AlaTrade Foods will continue to honor the legacy of its original owner, with a commitment to putting customers and employees first. It is about more than processing poultry. It's about working together to create satisfied customers and profitability for everyone. When you put it all together, AlaTrade Foods has the perfect recipe for success.
AT A GLANCE
AlaTrade Foods
What: Am employee-owned poultry processing and service provider
Where: 3 locations in Alabama
Website: www.alatrade.com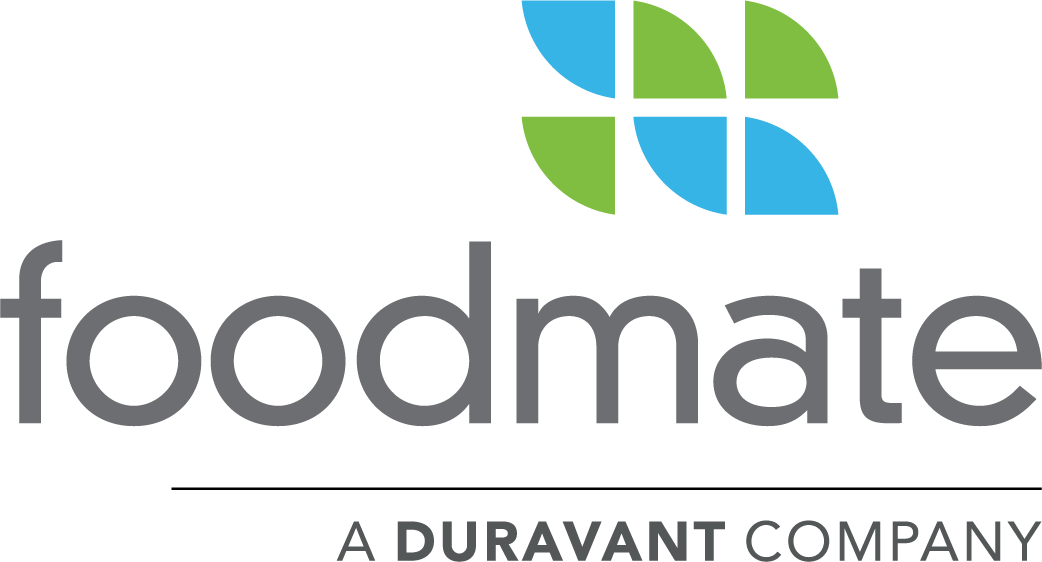 Foodmate – www.foodmateus.com
With experience that is unparalleled in the poultry industry, coupled with expert solutions to provide the very best in poultry deboning technology, Foodmate continues to dominate the industry while setting the gold standard for poultry production.
Providing cost-effective solutions and cutting-edge poultry processing automation. Foodmate's machines also help to streamline production and reduce labor costs in an ever-changing and increasingly competitive industry.
Foodmate's mission is to also offer the most efficient equipment for its clients, solidifying its role as one of the most reliable industry partners for poultry production automation.
Partners such as AlaTrade who process over 400 million pounds of chicken annually, work closely with Foodmate in key areas such as clients' yields, tech solutions, and finding the right solutions to increase profit margins. Foodmate simply provides the best technology foundation that consistently cuts through the competition.
Foodmate offers leading intelligent deboning solutions for both dark and white meat that include the OPTiX Thigh Deboner that offers integration with the OPTI Flow Cut-up System and accommodates a wide variety of bird sizes. The machine adjusts in real-time for each leg on the line.
The company also provides its clients with the ULTiMATE Whole Leg Deboner, the MAX2.0, and the upcoming MAX XL, the breast deboner developed for larger birds, which are all leading examples of next-generation deboning technology for its valued customers.
Slicing through the industry, putting the clients first, Foodmate is growing and is working tirelessly to provide the very best for its poultry industry customer base.

Holmes Murphy & Associates – www.holmesmurphy.com
"Caring for Your Unique Potential is Our Soul Purpose." That statement is the core of how we do business. As a privately held, employee-owned, independent brokerage, we believe fully in serving the unique challenges of clients in every industry and size across the nation. For more information, visit us at www.holmesmurphy.com.
Sunbelt Paper & Packaging – www.sunbeltpaper-packaging.com
Sunbelt Paper & Packaging is a provider of quality and cost-effective packaging with on site inventory capability and our own fleet of trucks. Our multiple distribution and assembly fulfillment centers, located within Alabama, allows Sunbelt to stock a wide selection of products and our staff is a highly experienced group of sales and customer service representatives with extensive knowledge of the packaging and industrial supply industry.