1% for the Planet
Creating change together
Business View Magazine interviews Kate Williams, CEO of 1% for the Planet, for our focus on Environmental Sustainability
It's no secret that over the past century climate change has accelerated at unpreceded rates. All around the world temperatures are rising, ice areas are shrinking, and intense storms are raging. Experts agree human activities are to blame for these alarming and dangerous changes. What may come as a surprise, however, is that only three percent of all philanthropic giving goes specifically towards environmental causes.
When Yvon Chouinard, founder of Patagonia, the outdoor clothing company, and Craig Mathews, founder of Blue Ribbon Flies, an equipment and education company for anglers, both discovered this, they decided to act. The two friends originally bonded over their mutual love for the outdoors, before inspiring others to protect the planet. In 2002, 1% for the Planet, officially launched when both Chouinard and Mathews, gave one percent of their yearly sales towards supporting the environment.
In his memoir, Let My People Go Surfing, Chouinard states that his intent for the global movement will always be, "…to help fund these diverse environmental organizations so that collectively they can be a more powerful source in solving the world's problems." This goal is achieved through a simple, effective, and accessible model. Businesses or individuals are paired with high-impact environmental non-profit partners. These non-profits are categorized under six environmental areas: climate, food, land, pollution, water, and wildlife.
All members connect with a non-profit that aligns with their values. For example, member Klean Kanteen cares about helping young people learn science through environmental education. Since 2008, they have partnered with NatureBridge, a non-profit where youth are taken to national parks and taught hands-on environmental science programs. This is just one of hundreds of successful partnerships. 1% for the Planet has certified more than $250 million given by members for environmental causes – all based on the concept that if companies profit from resources they take from the earth, then they need to protect those resources.
Kate Williams, CEO of 1% for the Planet, reports, "The global movement has grown quite a bit. We focus a lot on helping companies integrate giving into their business models; not as an extra when they're able to, but as an integrated part of running a good business." Once a business or an individual joins 1% for the Planet, they become a member. During their first year, they give 1% of sales, if it's a business, or 1% of their salary, if it's an individual, to the approved environmental non-profit of their choice. All of the giving from members is certified. Williams adds, "At the end of the first fiscal year, we have a certification process. We receive materials from them verifying the year's revenues and verifying the donations totaling one percent. That's all entered in our database to complete certification." Each non-profit that 1% for the Planet works with is approved based on a strict set of eligibility guidelines to make sure they are environmentally focused and in good standing.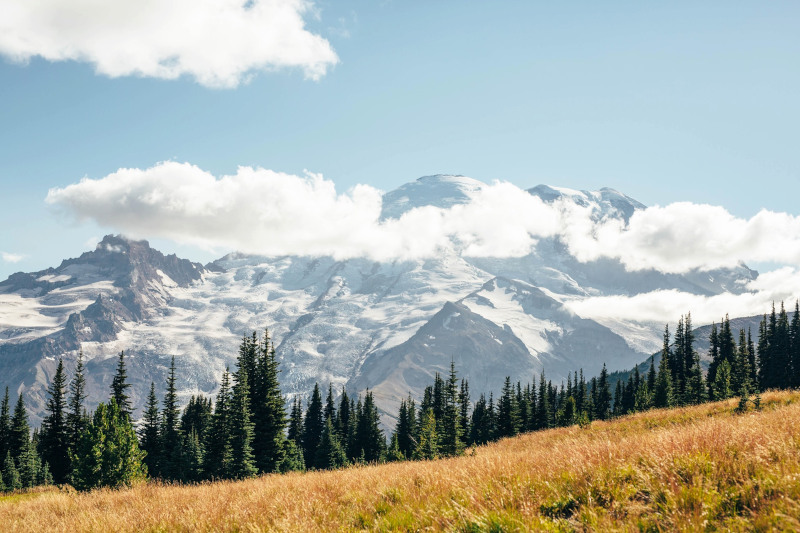 Spreading awareness of the movement and the environmental causes it supports is essential. In order to drive impact, everything needs to resonate with both the members and the non-profits. "We are at a point now where we have most of our business growing organically," Williams states. "There are hundreds of inquiries every week, which keeps us busy. We also get referrals and introductions from other members." She credits this "self-generating network" in part to the movement's effective use of storytelling. Since all members must be go through the certification process every year, only certified members are allowed to have the 1% for the Planet logo on their materials.
"How each member enacts that logo is very customized," says Williams. "Every company has their own giving story, and we help them tell it. The scope of stories is really amazing; from companies supporting females to businesses doing beach cleanups in California." These stories are shared as a "Planet Post" on the official website in the blog section. Each of these "blog stories" are meant to highlight the many unique and innovative ways the movement's network comes together to support the planet.
"We mostly stand alone in the field of environmental giving," Williams notes, "We're between companies and direct giving. In 2020, we facilitated $30 million in giving, but we're not a foundation. We're bigger than that. We have a unique model because we sustain a network that integrates the non-profit and business sectors. We are a non-profit, but we're not the standard example of that either." 1% for the Planet operates efficiently with a highly skilled team of 26; the largest it's ever been. With more than 5,000 business members and more than 1,000 individual members across 80 plus countries, these additional employees were needed.
A common question the team regularly navigates is: What is the biggest cause we should be supporting? Over time, Williams has found the best answer is "to support what resonates the most and be prepared for it to evolve. What we do find across the board is that most of the giving happens locally. Some of that may be due to the tax incentives when giving within your own country. The greater driver of local giving I think, is that people can see, touch, and feel the difference they're making. That often aligns with their consumers as well."
Even with local giving, members want to know exactly where their money is going. Williams understands these concerns and works with non-profits to be as clear as possible on how they allocate funds, report impact, etc. She underscores, "It's critical they understand how their resources and impact flow together. When working with businesses, we help them understand that if some of their money goes towards the nonprofit's administration costs it's not a bad thing. It doesn't mean the non-profit is lining its pockets, it means resources are being allocated so work can be done. We feel committed to educating our members that unrestricted dollars to good non-profits is an important way to give. The members place their trust in our vetted non-profits to be the experts in their field and unrestricted dollars will enable them to do great things."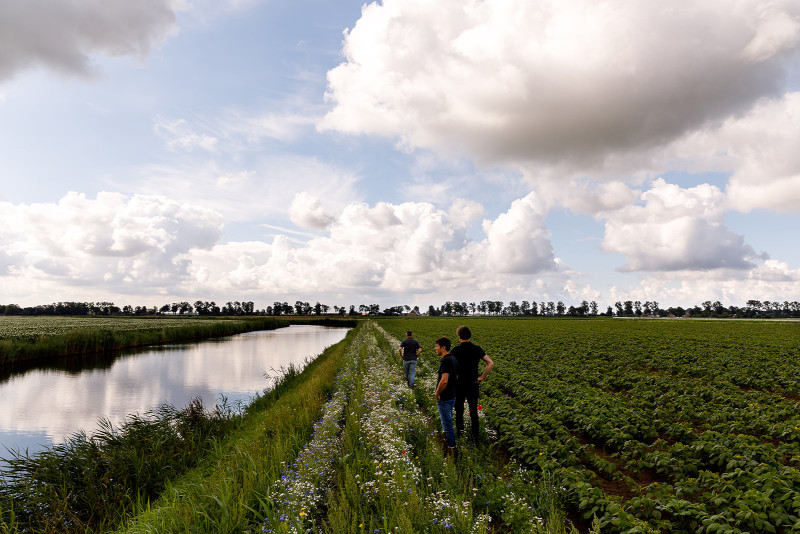 When COVID arrived in the United States around March 2020, Williams and the rest of the team took a conservative view, assuming the giving of unrestricted dollars would decrease. Although there have been hardships and challenges over the past 19 months or so, 1% for the Planet saw an increase in membership. In fact, 2020 was a record year for new membership, which has continued into 2021, bringing more than 1000 new members in the first six months. Williams maintains that the pandemic encouraged companies to want to create positive change and helping the planet is a powerful way to accomplish that.
Looking ahead three to five years, Williams is hopeful that giving one percent of business sales will just become the standard way a company operates. She shares, "You pay your bills, you invest in your staff, you pay your taxes, and you give one percent. It should just be part of what a good business does. Non-profits also play a distinct and important role. They can go where there's no market and they can advocate for change. They serve as a bridge between business and government in crucial ways. Non-profits are beholden to their mission, not their revenues or shareholders. In the current landscape, it's great to see that giving is no longer considered a trade-off by businesses, because it's what their consumers want too. It's a good thing overall. Good for the business, good for the consumer, and most importantly, good for the planet. Our main goal as 1% for the Planet, is to continue to get bigger. That's how we drive impact. That's how we become a core part of doing business. We're pretty excited about that and where we're going."
AT A GLANCE
1% for the Planet
What: Global movement where members contribute one percent of annual revenue to environmental causes
Where: Based in Burlington, Vermont, USA
Website: www.onepercentfortheplanet.org