Willmar, Minnesota
Harnessing the Power of Infrastructure for a Sustainable Future
Laying the groundwork for impressive business growth, Willmar, Minnesota has its finger on the economic pulse
Situated in the heart of west central Minnesota, Willmar is more than a town nestled two hours  west of Minneapolis. It is a vibrant regional center pulsating with industry and commerce. Its  strategic position at the confluence of three significant corridors U.S. Highways 12 and 71, and  MN Hwy 23 fosters an interconnectedness that makes it a pivotal business hub.
The city's rapid growth trajectory can be traced back to the 1980s when local leaders made the  strategic decision to relocate the municipal airport, formerly on the city's edge, further west. This  move, influenced by construction and maintenance considerations, sparked an intense desire to  attract and retain commercial and industrial businesses.
Now with a population of 21,000 residents nestled within a 44,000-person county, Willmar is the  heart of business in west central Minnesota.
Embracing the Outdoors and Diversity in Willmar
One facet that might seem paradoxical about Willmar is its walkability score. "Our walk score has  a considerable variance across the city," states Justice Walker, the town's Planning and  Development Director, expressing the city's spatial dichotomy. A few newly developed areas  across the train tracks present isolation issues, affecting the overall walkability. But, inversely,  Walker quickly highlights Willmar's impressive park score. "Our park score is phenomenal,  coming in at 88," he proudly asserts. This implies that an impressive 88% of residents live within  a ten-minute walk of a park.
Boasting 38 public parks for its 21,000 residents, Willmar presents a thriving oasis of greenery  amidst the bustling industrial heartland, which includes neighborhood parks tucked away in each  city quadrant and a larger regional park, serving as sites for local shows and gatherings.
Aaron Backman, the Executive Director of the Kandiyohi County/City of Willmar Economic  Development Commission (EDC), furthers the conversation, illustrating Willmar's robust growth.  Backman points to an intriguing statistic: since its inception in the 1870s, Willmar has recorded  population growth in each of the 14 consecutive censuses, even weathering the Depression—a  rarity for most cities.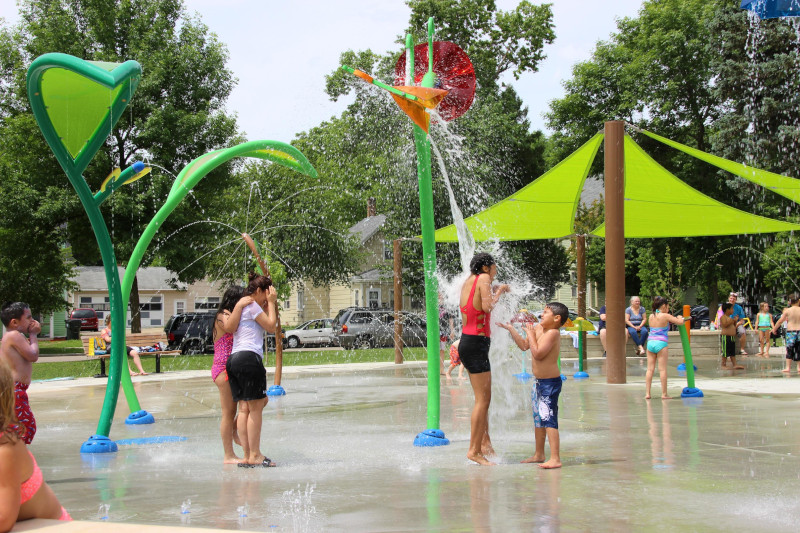 According to Backman, this consistent growth attests to the city's diverse economy. The town has  fostered a vibrant economic landscape as a regional center for retail, industry, medical, and higher  education. But the diversity in Willmar goes far beyond its industries and businesses—it seeps into  the very fabric of its population.
Walker is keen to note the diverse demographics of the city. "We're very close to 10% black, with  the predominant portion of that being East African," he explains. The town also has a significant  Hispanic population, accounting for 25% of the residents. He describes the city as a "vibrant and
diverse community," acknowledging the many residents from Central and South America,  Southeast Asia, and East Africa.
Navigating Willmar's Vibrant Business Landscape
Perhaps most famously known as the home of Jennie-O Turkey Store, one of the largest turkey processors in the nation, Willmar's business framework offers far more diversity than meets the  eye. As Backman highlights, while Jennie-O is a significant part of the local industry, it only  accounts for about "7 or 8% of our workforce."
Willmar's industry has several noteworthy players, many of whom fly under the radar. They  include RELCO, the world's third-largest dairy equipment manufacturer; Nova-Tech Engineering,  which produces equipment for the poultry industry and operates in 62 countries; Life Science  Innovations; and Select Genetics.
However, Willmar's business framework is more than poultry. Once a treatment facility, the city's  northeast side now stands as a technology campus, housing 36 buildings. Two companies own  over 80% of this transformed facility. They've poured an estimated $27 million into the renovation,  attracting over 700 workers and generating about 200 patents. The Willmar area is also home to  DI Labs, possessing the largest 3D printers in Minnesota, serving customers like Medtronic and  various aerospace businesses.
When it comes to attracting new businesses, the collaborative process has reaped substantial  benefits for Willmar. Backman shares that the city saw $90 million in construction last year alone,  totaling $252 million over the previous four years. This figure stands strong when compared to  competitor regional centers around the state of Minnesota.
Backman also touches on a significant infrastructure project, a $50 million railroad bypass project.  It aims to ease the rail traffic cutting through downtown, reducing disruptions in the city. This  project, he explains, "speaks to the persistence of the community." Despite initial rejections from  the US Department of Transportation, the project was eventually approved in 2015. It was one of  only 39 projects funded out of 627 nationwide applications.
Nurturing the Workforce: Preparing for Growth and Prosperity
Amidst nationwide workforce shortages, Willmar is proactively implementing initiatives to  nurture and sustain its ever-growing business landscape. One such initiative involves Ridgewater  Community & Technical College, which operates two campuses within the region.
Focusing on the workforce's well-being also forms a cornerstone of the city's strategy. "Housing  for people and child care" are two fundamental areas of concern, shared Walker. The city aims to  ensure that the growing population has affordable living options and supportive services, enabling  families to effectively balance work and home responsibilities.
Augmenting this workforce-centric approach is the Economic Development Commission's (EDC)  active involvement in various initiatives. As Backman described, one such initiative is the virtual  job fair: "Businesses will set up their virtual booth, and job seekers can visit the booths virtually."
The goal isn't merely to circulate people within the county but to draw people from regions like  Twin Cities or Saint Cloud, adding to the city's workforce diversity.
In addition to the virtual job fair, the EDC partakes in local events to engage students from Willmar  High School and neighboring school districts, educating them about the job opportunities available  in the city. They also run an award-winning entrepreneurship program, Elevate, which offers a 12- week training course for aspiring business owners or those looking to expand their operations.
A recently completed housing study projects a population increase of around 2,700 people between  now and 2030, underscoring the importance of the city's efforts to address housing and childcare  needs, both critical components in the bigger picture of workforce development and sustainability.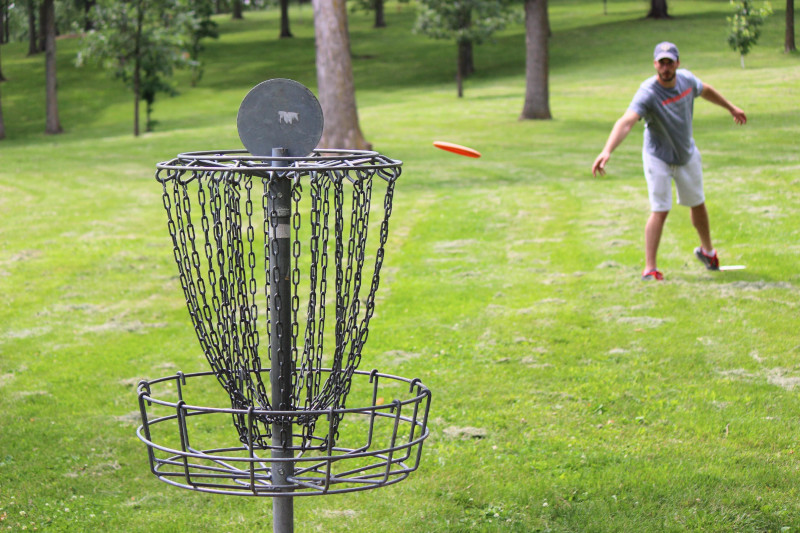 Residential Development Boom: Crafting a Livable Willmar
Since 2018, Willmar has witnessed an impressive surge in housing projects, adding over 500 new  housing units, most multifamily dwellings, to the city's portfolio. As Backman explained, "The  first project that came online was 15th Street Flats that had 47 units," a four-story affordable  housing venture brought to life by a developer from Wisconsin.
Further demonstrating the city's diverse housing landscape, Backman mentioned Unique  Opportunities, a company hailing from Alexandria, Minnesota, is on the verge of wrapping up its  fourth phase. "There are four buildings of 72 units each. So that's 288 units," he explained.
Another project of note, the Preserve on 24th, finds its home in the city's Water View Business  Park, near prominent retail entities like Walmart, Target and PetSmart. With "108 units, three  buildings of 36 units each," this venture offers the community market-rate housing options.
The Block 25 Lofts project stands out for its contribution to revitalizing a previously underutilized  area. This downtown housing project, described as a brownfield redevelopment site, marks a  significant investment in the city's core. "What's great about that one is that it was the first major  housing project in Willmar's Renaissance Zone," Backman shared, emphasizing its unique
offerings like underground heated parking, electric vehicle charging stations, a roof patio, and a  pet-friendly area.
Investing in the Future: Building a New Rail Park 
Backman has his sights firmly set on the future, revealing that his top priority for the coming period  is the development of the Willmar Rail Park. A product of strategic planning and potential  economic spin-offs, this massive 145-acre project seeks to exploit the advantages of the city's rail  infrastructure.
Backman detailed, "We have an investment/rail services company out of Kentucky… that is  interested in buying the land, putting in the rail infrastructure, managing the site, and interfacing  with the tenants that need rail." They've established their reliability and competence with previous  ventures, owning five shortline railroads and six trans-loading facilities, and are keen to progress  with the Willmar Rail Park project.
Walker echoed Backman's enthusiasm for the rail park, mentioning the rezoning processes and  purchase agreements that the city needs to facilitate. However, he unveiled his primary focus:  implementing a municipally owned open access fiber network. As the city's representative on this  project, Walker's duties involve extensive research and working with Hometown Fiber, an  infrastructure company, to construct the network.
In terms of costs, the entire project is budgeted at a substantial $20.2 million, illustrating the city's  commitment to improving digital infrastructure. As Walker pointed out, this new system won't just  serve one provider. "If you have an open access system, different providers can access it," he  affirmed.
Walker sees the proposed network as a game changer, offering vital support to businesses and  residents alike, particularly in light of increasing remote work, telehealth, and remote schooling  demands. He envisages the fiber network offering "up to ten gigabytes of symmetrical speeds," an  enhancement he believes will revolutionize digital connectivity in Willmar.
Echoing a sentiment of future-forward thinking, Walker stressed the need to anticipate  technological advancement and the resulting data needs. "You have to think ahead and build  capacity for that growth," he advised. He's confident that this forward-thinking approach,  illustrated by this project and other infrastructure upgrades, positions the city of Willmar for future  success.
AT A GLANCE
Willmar, Minnesota
What: A rural Minnesota town undergoing an industrial revolution
Website: https://www.willmarmn.gov/