Warwick Township, Pennsylvania
An inviting place to call home
Business View interviews Kyle Seckinger, Township Manager of Warwick Township, Pennsylvania, for our focus on Economic Development in U.S. Towns & Cities
When it comes to a great place to call home, Warwick Township in Bucks County, Pennsylvania arguably boasts all the necessary ingredients. Blessed with a great location and conveniently based within commuting distance of Philadelphia, as well as being accessible to New York City, Warwick provides an attractive option for its growing number of residents. With an abundance of nature to enjoy at their doorsteps and a relaxed way of life for its close to 15,000 residents, it is no wonder Warwick stands out as a desirable place to live.
Considered a bedroom community, Warwick has an impressive number of housing options on offer. "We have a great housing stock – mixed-use housing from single family large lots to small lots and townhouses," Kyle Seckinger, Township Manager for Warwick Township says. "We are a good place to live, work, and play. There is variety here. Through the pandemic, we have found that there is a growing number of people that just work from home and choose to work from home here in Warwick."
As the pandemic slowly moves further behind in our rearview mirrors, some Warwick residents continue to choose to work from home. For those that have resumed work in larger surrounding metropolitan areas, the ability to return to the comforts of a small town community cannot be underestimated.
To help enrich the surroundings of those that do choose to work from home, Warwick Township provides the right mix of residential amenities to make for a full and varied work day. The township is home to six parks and each park hosts a variety of amenities for residents to enjoy. "The park that is right outside my window here is Community Park which features a spray pool, several different sports fields, and pavilions," Seckinger states. "We get a lot of rentals from families and residents that utilize our facilities and our other parks feature other types of amenities."
To add to the already long list of local recreational amenities, Warwick is currently working into next year's budget on the planned expansion of its much-visited spray pool. "It is incredibly popular and we see a lot of families use it throughout the day. We are hoping to accommodate more families and more kids for this really popular feature," Seckinger says.
Three years ago, Warwick also saw the opening of Memorial Park. To help increase access, the township is working on expanding the foot traffic accessibility for residents wanting to take advantage of all that this park has to offer. Seckinger notes, "The park is adjacent to several large, newer residential developments. So now they will have easy access, walkable access, to the park this year."
The trend to expand Warwick Township's overall walking potential is set to continue with the planned addition of trails, walking connections, and further development of convenient sidewalks. "We have noticed, especially during the pandemic, that although we have always had a pretty active community, people want trail connections and want to get from place to place without necessarily driving," Seckinger points out. "Warwick is not on a bus route and we don't have a train station, there is really just vehicular traffic and so we want to expand walking and bicycling. We have been putting in bike trails and shared lanes at a rate that we have never experienced before," Seckinger elaborates.
With a small but bustling retail corridor, Warwick Township also affords residents the chance to buy locally without traveling to nearby towns. According to Seckinger, "The key to a thriving downtown is well-maintained and upgraded roads. This year will mark the biggest roadwork initiative that Warwick has undergone ever. We are a community that has had a lot of housing developments …[built] in the 1980s and 1990s, and the life expectancy of asphalt roads is typically 20 to 40 years. With that in mind, we are increasing funding into our road infrastructure including repaving roads, repairing bridges, fixing storm water piping, repairs, and maintaining as needed."
To help with infrastructure initiatives, Warwick Township works closely with the Bucks County Consortium of Management. By teaming up with surrounding towns in the county, through economy of scale, Warwick has the ability to jointly bid on the materials to ensure better pricing while streamlining costs. "This Bucks County Consortium of Management is a partnership that is incredibly helpful for us," Seckinger says.
The Warwick Township Board of Supervisors also works closely with the planning and zoning department, finance department, and the fire and police departments to help ensure that residents are well taken care of and the town is well-equipped to reach its goals.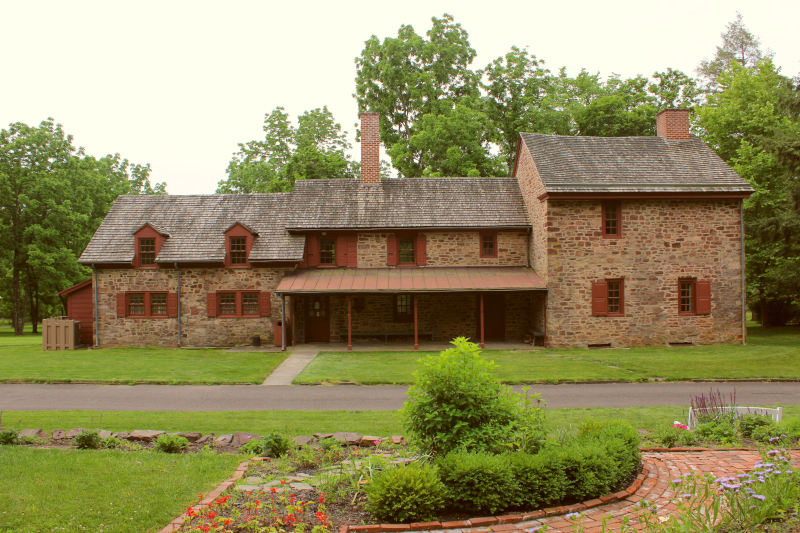 When it comes to future development on the residential or commercial side, the Warwick Township Board of Supervisors and staff work very closely with developers to allow both parties to spell out their needs to ensure that they are in alignment. "Whether it is a residential subdivision, an industrial building in one of our industrial parks, or commercial businesses, we look at it and ask if it fits in with our zoning ordinance, what is its use, and where in the township it might be located," Seckinger explains.
From a sustainability perspective, Warwick Township is cognizant of the environmental impact of future developments and looks for ways to incorporate green initiatives. "A new development might actually clean up any contamination that was there before," Seckinger states. "You can make sure through soil sampling and soil testing that you are making the environment better. We are always trying to make things better." The township is also encouraging the installation of electric vehicle charging stations and has one conveniently located at Community Park, adjacent to the township building.
Looking toward what the next few years hold in store for Warwick Township, Seckinger is optimistic about the prospect of continued residential and commercial expansion. In addition, with the entire township having access to high-speed internet, comprehensive cellular service available for all residents, and mobile hotspots, Warwick continues to be well connected to surrounding areas in Bucks County.
Seckinger acknowledges, "I would also like to see some of our vacant buildings and spaces along our York Road corridor be filled with some great business. We have half a dozen businesses that are prime for redevelopment, most notably our residents would like to see tenants in our Warwick Square Shopping Center."
With new township projects in the pipeline on the commercial side and area available for industry expansion, Warwick Township can take profit from increased business activity on the horizon and residents can anticipate a small town lifestyle second to none.
AT A GLANCE
Warwick Township, Pennsylvania
What: A desirable, historic community; population approx. 15,000
Where: Bucks County, Pennsylvania
Website: https://warwick-bucks.com/