Township of Stone Mills, Ontario
Planning for success
Business View Magazine interviews representatives of the Township of Stone Mills, Ontario for our focus on Building Ontario Stronger
Nestled within the picturesque countryside of southeastern Ontario, the delightful Township of Stone Mills is a pleasant 30-minute drive from the cities of Kingston and Belleville and just two hours from Ottawa and Toronto. Located in Lennox and Addington County, Stone Mills is comprised of 11 different hamlets and was officially formed on January 1, 1998, when the Village of Newburgh, the Township of Camden, and the Township of Sheffield were amalgamated.
Today, Stone Mills maintains superior community standards in its settlements, ensuring all citizens – whether long-time residents or young artisans – are well supported. The land itself ranges from farmland to conservation areas to rivers. Residents are spoiled for choice when selecting a home. Of course, there's the standard housing, but other gorgeous options include farmsteads, waterfront houses, and cottages. Regardless of the dwelling, urban amenities as well as breathtaking nature are always close by. From shopping to canoeing, there's so much to enjoy within the Township of Stone Mills.
"We like to consider ourselves a rural-based community, but with access to urban amenities," shares Stone Mills CAO, Bryan Brooks. "We have a convenient location between Highway 401 and Highway 7. We mostly have rural residents who work and travel to larger nearby cities. Even though we're made-up of hamlets, we have three main communities. Tamworth is the self-standing one in the north, but we also have Yarker and Newburg in the south. Those are the largest, although our population has significantly increased during the pandemic. Some of our 'seasonal' residents with cottages converted them into more permanent residences, while others have relocated here away from busier areas."
Indeed, the COVID-19 pandemic affected the nature of work in Stone Mills, with the strict restrictions allowing employees to connect with their workplaces while physically remaining within their own community. The Township's high-speed internet provider, Xplornet, made this transition easy and is exactly why it's a selling point. According to Brooks, "Residents can maintain a rural lifestyle, but still be connected to those large cities and full-range amenities." Not all residents commute to an office, however, as Stone Mills has a diverse business sector including agriculture, construction, and home-based entrepreneurs. There is also a strong industrial segment because of the Goodyear Tire & Rubber Company Plant, just 16-minutes away in the town of Greater Napanee, where the Strathcona Paper Mill is also located. Both companies are big employers in the area.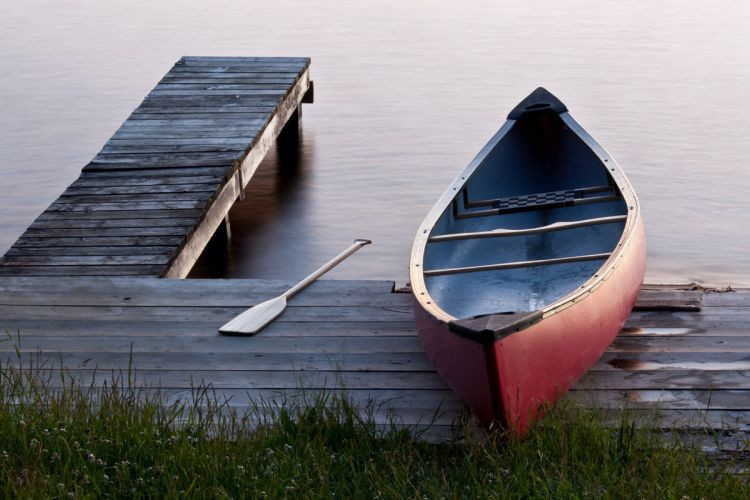 The Township may not have its own workforce development program, but training options are available nearby. Brooks explains, "As one of the four municipalities in the county's lower tier township, we have access to work solution groups offered through St. Lawrence College in Kingston and Loyalist College in Belleville. Both institutions support our municipality because of the opportunities in their areas instead of our township."
Stone Mills is further developing its economic sector so more residents can work within their own community. A business park would really help. In that regard, portions of the old Goodyear plant are not only located within Stone Mills, but are also surrounded by undeveloped property. "Although that land is believed to be reserved for the industrial park, the majority of the uptake has been on the opposite side of the jurisdictional boundary between the Greater Napanee side and Stone Mills," clarifies Manager of Development Services, Jason Sands. "This is because full municipal services, water and sewer, are available on their side, as opposed to ours." Regardless of which side the business park is built on, its proximity to Stone Mills would still greatly benefit the community. In the meantime, the Township's undeveloped land is ideal for sustainable projects such as a solar facility.
The Township is also improving its housing development planning. Brooks happily reports there's been an increase in proposals, a good indicator for future growth. He reflects, "Going into the pandemic, our connection with residents was different. Previously, we were a reactive-based municipality; if you needed it, we'd provide the service. The pandemic changed that. We weren't regularly seeing residents. We went into heavy planning mode, preparing for the influx coming out of this pandemic, but it occurred while we were still in it."
Sands adds that, even before COVID, the municipality changed its development approach in 2018 by hiring a Registered Professional Planner (RPP) who could help attract and maintain development projects. "Three years prior to the pandemic, the average housing application rate per year was about 30," says Sands. "It was a pretty sleepy town in terms of development activity, but now we've essentially run on a tripling rate. We're functioning at around 100 applications a year."
The Township hasn't had a new residential subdivision since 2009, but that's all changing. Currently, the municipality is working with five developers on a residential project to be submitted early 2022. There's also plans for more affordable housing. Specifically, a fourplex or eightplex to be built on 'pro bono' land the municipality is granting to the county. Once underway, these development projects will massively exceed any development during the previous decade.
All these changes, however, don't come without growing pains. As Brooks admits, "There was a disconnect within our community. We experienced all this growth during a pandemic. The community felt things were moving ahead and they weren't being informed. We had to address their concerns, while still encouraging growth." Sands adds, "Successful land use planning only works with input, consensus building, and public participation. We're moving into a greater reliance on digitalization, and it's often the best method to seek input." To gain more community involvement, the Township created and installed the Stone Mills Planning Application Dashboard (ArcGIS) on the community's official website. This planning application portal connects residents with received applications in real time, maximizing municipal transparency.
The Township also works hard to maintain its infrastructure assets. "As a municipality, we like to think of ourselves as innovative and self-starting," says Brooks. "Most of our capital construction is undertaken from our own municipalities. Since 2020, we designed, reconstructed, and rehabilitated County Road 27 and County Road 15 in partnership with the county. The goal was to improve the infrastructure in some of our rural connecting roads. We spent over $1 million dollars redesigning and reconstructing the residential streets of Brock and Durham in the village of Newburgh, near Newburgh Public School. We wanted to improve pedestrian traffic as well as stormwater management. Now both streets have sidewalks suitable for high pedestrian traffic. We also resurfaced and replaced two large box culverts on McQuay Road and Airport Road allowing for better connection and travel times."
In April 2022, alongside the Ontario Trillium Foundation, as well as the federal and provincial governments, the Township will be replacing Tamworth Arena's aging infrastructure. The scope of the project includes a new chiller, condenser, and underground infrastructure.

Improving the area's assets also extends to its healthcare facilities. In 2018, the Township purchased the Tamworth Medical Center, attracting and retaining physicians within the community. The municipality has secured funding to expand the clinic to better handle patient traffic and add even more medical services. The expansion is expected to break ground in 2022. In the meantime, the center has become a stalwart of the community. Brooks explains, "Stone Mills struggled to get vaccine clinics safely available to our residents without travel long distances. We partnered with the Tamworth Medical Center and the Newburgh Clinic to offer mass vaccination clinics. One was out of the Stone Mills Public Works Building in Centreville. Overall, there were five including a drive-thru. Our health team administered over 2,500 vaccinations to members of the community. We really tried to be innovative in protecting our citizens."
This proactive approach is exactly what keeps Stone Mills running efficiently with its residents feeling well cared for. Sands maintains that another vital tool is the Community Improvement Plan (CIP) – one of the only ways a municipality can offer financial investment for private businesses. He states, "We've taken a keen focus on stimulating commercial development in our hamlets. It was progressing well before the pandemic, but now it's somewhat on hold so we can better understand what needs to be included from a COVID response perspective. The world has changed. Significant money is now spent on separate entrances and exits for businesses – three years ago that wasn't a consideration. We're working on a CIP that will be applicable for the future of our Township."
Brooks also supports the importance of the CIP, specifically in the area of regional planning. He emphasizes, "Development is a big deal for us because it has a direct impact on our growth. That's why we pick projects we feel our community will connect with the most. That's how we've remained resilient over the past two years, while simultaneously preparing ourselves for future success."
AT A GLANCE
Township of Stone Mills, Ontario
What: A resilient rural municipality; population 7,700
Where: Lennox and Addington County, in southeastern Ontario
Website: www.stonemills.com