Springwater, Ontario
natural assets, easy living, and small-town charm
Providing residents with the right mix of historical roots and modern amenities with economic initiatives in the pipeline
Nestled into central Ontario, Canada, lies the township of Springwater. A blended community of rural and urban populaces, Springwater's residents enjoy a unique ecosystem that features a range of stunning natural environments- from forest trails, water catchments, and wildlife reserves to lush farmlands, golf greens, and ski hills. The township is described as offering an affordable and enviable lifestyle in a picturesque country setting.
Representing Springwater are Mayor Jennifer Coughlin, Chief Administrative Officer Jeff Schmidt, and General Manager of Infrastructure and Operational Services, Mahesh Ramdeo. Mayor Coughlin begins, "Springwater was formed through amalgamation in 1994. Our geographical location means we have a real sense of nature- those who come to Springwater come for our outdoor spaces, strong sense of community, and diverse culture."
"We lie an hour's drive from the Greater Toronto Area, with our largest neighboring city being the City of Barrie. Something truly special about our township is our commitment to volunteering. We have many volunteers throughout our communities that offer up their time to participate in events, run recreation programs, advise on committees, operate outdoor ice rinks and run our local food bank," Coughlin adds.
Municipal staff continuously work on new projects to further develop Springwater as a whole whilst maintaining a focus on supporting smaller communities in the region, which include Anten Mills, Centre Vespra, Elmvale, Hillsdale, Midhurst, Minesing, Phelpston, and Snow Valley.
Mayor Coughlin explains, "We are about to build Springwater's first community hub in the southern portion of the municipality, which will support our smaller community-specific centers. It's incredibly exciting. We have many services, facilities, and attractions scattered throughout the municipality, including outdoor ice rinks, community halls, sports fields, heritage sites, parks and hiking trails, community gardens, and water recreation areas, just to name a few. Many of these are volunteer-driven and supported by staff."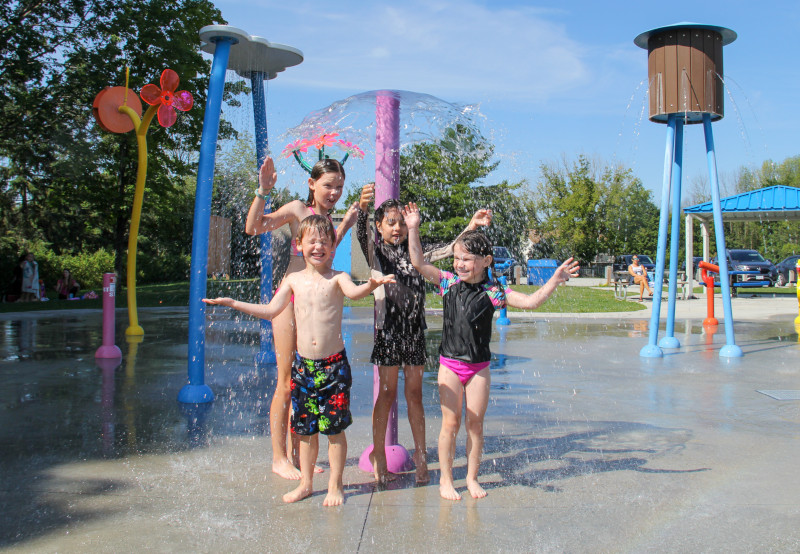 Council began forming a new strategic plan in May, that involved significant engagement with stakeholders and the public to determine what they would like their community to look like over the next few decades. Jeff Schmidt shares, "We have spent the last few months getting input that will help inform our next moves. Unlike some other municipalities that tend to focus on a four-year plan alongside Council terms, we wanted to take a long-term view of the next 10-20 years. It's about providing a vision for the municipality so that those who come after us have an opportunity to pick up where we left off and dig into what we've learned to ensure that vision is ultimately achieved."
He continues, "There are five key themes that have come out of the discussions to date: leveraging growth to improve Springwater as a community, leveraging growth to improve our economy, developing and growing ourCorporate/Council capacity, branding Springwater to build a sense of unity, and finally, building resilience to climate change and embracing environmental sustainability. Each of these themes will be considered in a draft plan, which we aim to have approved by Council in early 2023."
From a business development perspective, Jeff says, Council is focused on turning a new, holistic page for the local economy that will attract new visitors and resources to the township. "Our focus is not only on attracting new businesses and retaining existing ones, we are also dedicating ourselves to supporting our agricultural community and other sectors that are prominent in the municipality. So that is something that is going to become a major priority as part of this community-based strategic plan."
"We do have a number of different businesses within the township, including Snow Valley Ski Resort, which is a major tourist destination for us, and plenty of retail, recreation, and hospitality locations spread throughout. Just a few of those include the Currie Truck Centre, Hapamp, the Elmvale Bakery, Rounds Ranch, Elmvale Jungle Zoo, and Glueckler Metal, which produces a lot of the bolts and nuts that you find in the automotive industry."
Three separate boards are responsible for public schools in Simcoe County, of which Springwater is the county seat. They are MonAvenir Catholic, Simcoe County District, and Simcoe Muskoka Catholic District. There is a range of private and post-secondary educators throughout the County and the surrounding region, all of which can be identified via Ontario's Ministry of Education.
Healthcare for Springwater residents is primarily provided by the Springwater Health Services Centre in Elmvale. The clinic offers a range of non-critical services including pregnancy, diabetes, and chronic conditions support, nutrition, education, mental health, and addiction counseling, laboratory services, and more. Registered nurses, physiotherapists, social workers, and dieticians are available onsite.
Mayor Coughlin adds, "Emergency services are offered at the county level- we don't have a local hospital due to our proximity with hospitals in Collingwood, Midland, Orillia, and Barrie. We will, however, be building an EMS station, in partnership with the County of Simcoe, in our new community hub."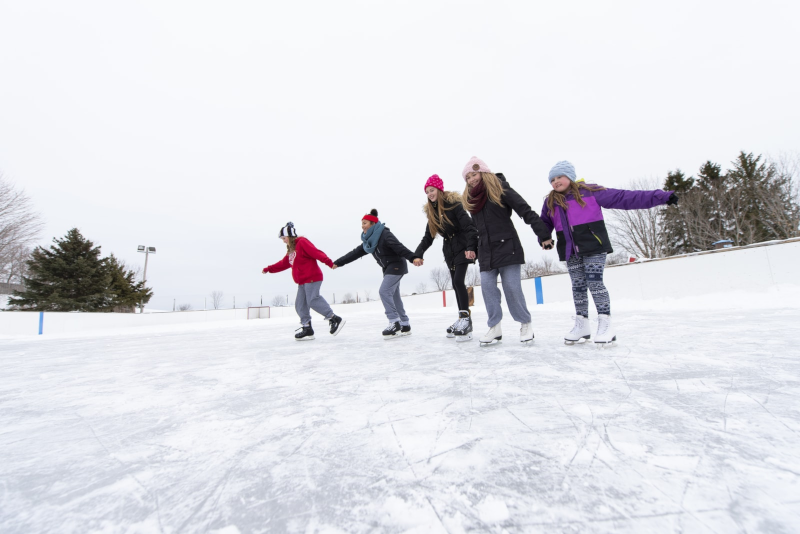 The hub will be constructed on a 50-acre parcel of land recently purchased by the Township,Mahesh Ramdeo elaborates, "There are two phases to this project. The first, which is already underway, is to dedicate 10 acres of land to a new fire station that will accommodate our volunteer firefighters. Another acre or so will go to the two-vehicle EMS post. We have already cleared that space and connected water services in preparation for construction."
"The second phase will concern the remaining 40 acres, for which we are currently developing a master plan. The largest portion of space will go to our community hub. Our vision for the community hub is a multipurpose venue that acts as a central location and focal point for the community, allowing them to come together and take part in seasonal activities, connect with one another, and celebrate the history and cultural heritage of our region going back hundreds of years,"Once in development, we will be looking for local partners to join us on the property from health, government, business, industry, and cultural sectors."
Other projects in the works include a significant residential development in the Midhurst community, complemented by new wastewater treatment plants and residential infrastructure. Also proposed is a new roadway which will link Midhurst to major highways, and in Elmvale, a number of senior housing projects that will allow Springwater's older generation to remain local. Furthermore, the township is working to develop a water/wastewater master servicing plan to accommodate and efficiently service the population growth of the municipality to 2051.
Mahesh shares, "It is this Council's responsibility to continue investing in our infrastructure and make sure we have reserves set aside to work on closing that infrastructure gap. One of the things we do well as a municipality is plot our way to the future very carefully, to ensure we will be able to service growth whether it be in transportation, water, recreation, and population."
Mayor Coughlin concludes with a note on the municipality team. "Springwater is a piece of who I am. My children are the fifth generation in our home, so our roots run deep here, and the township's continued growth is something very close to my heart."
"As Chief Administrative Officer, Jeff has done an incredible job putting the right team in place to ensure that this growth will enhance Springwater without taking away from its country setting and community identity. In my role as mayor, I'm very fortunate to work with a passionate and highly skilled team," she highlights.
Reflecting, she adds, "We know and work with one another very well. We recently came together and decided to adopt a four-day work week for Township staff, which aims to boost morale and efficiency in the office. This term is certainly the most exciting that I've had the opportunity to be a part of- I can't wait to see what we do next and how our role may evolve in the future, alongside our wonderful community."
AT A GLANCE
Springwater, Ontario
What: Township community rich in history, culture, and outdoor recreation opportunities
Where: Springwater is located in central Ontario, Canada
Hometown Hillsdale – HometownHillsdale.ca
A new community by Crystal Homes, Fernbrook Homes and Zancor Homes
Hometown Hillsdale is a new master-planned community, just north of Barrie, Ontario, with country-size homes on sprawling lots with depths from 120 to 200 feet. It's the perfect place for families to spread out and embrace wide open spaces, fresh air and deep blue skies.
Barriston Law –www.barristonlaw.com
Barriston Law was the first law firm in Ontario and the third in Canada to become B Corp Certified back in 2019. Certified B Corporations® (B Corps™) are for-profit companies that use the power of business to build a more inclusive and sustainable economy. They meet the highest verified standards of social and environmental performance, transparency, and accountability. At Barriston we are committed to redefining the law firm experience; making retaining a lawyer an easier, more positive and comprehensive process while also increasing employee engagement and satisfaction. Our goal is to better the communities in which we live and work by setting a higher standard for workplaces and the ways in which we treat our clients and the world around us. We believe that when businesses consider the impact they're having on their community, staff, clients, customers and environment it allows them to strategically plan how to use business as a force for good, and a force for change. It is our hope that we can take this energy and transfer it across the businesses in our local community, improving the quality of life for everyone.
HNBG Holborn Group – www.hbng.ca
HBNG Holborn Group is a leading Canadian provider of independent investment and real estate management expertise.
With a nearly 40-year history as an experienced developer and builder of industrial property, commercial property, municipal infrastructure, institutional buildings and residential lands, no challenge is too great. Based in Vaughan, and servicing all of Canada, HBNG is truly a leader in the land development industry.
HBNG is comprised of several entities that contribute to our real estate investment, asset management and property management interests, making us a full-service development company with extensive retail, office, industrial and residential holdings.
As a fully integrated development company, HBNG Holborn Group is able to not only secure funding for the acquisition, development and management of real estate assets, but also is capable of providing full turnkey solutions.
In addition, we have on the ground expertise in infrastructure, general contracting and all other facets of land development through our associated companies as well as well as residential low-rise and high-rise capabilities.
With a long history of philanthropy, HBNG strives to actively support the communities that we live and work in.
It is this unique combination that sets HBNG apart in today's competitive market.
Geranium – www.geranium.com
Midhurst Valley – www.midhurstvalley.com
Nestled within a natural landscape, this all-seasons location, just minutes from the City of Barrie, includes parks, a network of trails, open greenspace, and acres of protected area. Choose from a premium collection of 25' semis, and 36' and 44' singles in a mix of traditional and transitional architecture.