SPIRAC (USA) Inc.
engineering durability and service excellence
Why sustainable wastewater treatment and reuse are commercially worthwhile and how SPIRAC (USA) Inc. is taking the lead
As urbanization continues to surge and environmental consciousness rises, the management of wastewater, too, has become a growing issue of importance. With access to clean water a continuing necessity, and the planet suffering from an unprecedented water crisis, long-term solutions have become of paramount importance.
Providing innovative recovery technologies and water treatment processes to embrace sustainability and efficiency are viable routes ahead, and one leading expert in the field, Spirac (USA) Inc. has taken the lead on engineering viable long-term initiatives in this area.
"Historically, biosolids were either just disposed of in landfills, or sometimes used for agricultural applications, and in other cases, even incinerated," explains Fritz Egger, General Manager of Spirac, USA. His is an engineering company specializing in municipal wastewater handling and machines and systems including screening, grit, and sludge solutions.
"These days, cities are using biosolids and methane to generate electricity. The reuse of biosolids is really the future of the industry and the pace of innovation is accelerating geometrically."
Since its inception in Sweden in the '70s, the Spirac name has evolved into a globally-recognized provider of waste-handling systems for sewage, paper, food, and biomass industries. Today, the firm has additional physical locations in the U.S., Australia, the U.K., and the Netherlands. Within the U.S., Spirac (USA) Inc. subcontracts most of its manufacturing and gets some of its componentry from the Swedish factory.
They're also investing in what Egger says is a 'significant' capital project, with plans to double their manufacturing footprint in Sweden.
"The wastewater treatment industry really began in 1972, when the Clean Water Act was passed, and lots of plants were built at that time," Egger mentions.
"These plants are 30 or 40 years old at this point, so there's a lot of infrastructure upgrading happening across the country. And with the Biden Administration's infrastructure plan, there's a tremendous amount of money that will be coming into our particular sector. That's been sorely needed for decades, but it bodes really well for the industry, which has typically grown at a 3-5% annual rate. I think that's going to accelerate dramatically over the next 10 years."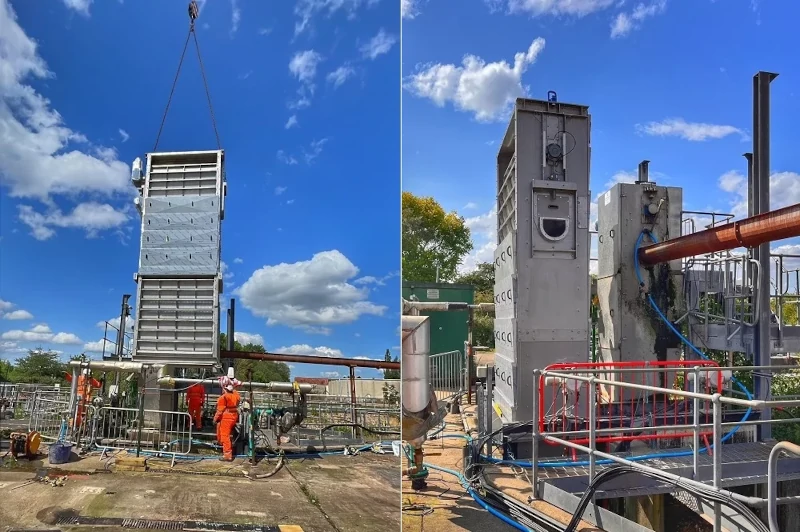 How the whole system fits
Among the trends that are beginning to appear, efficiency (in terms of water reuse) and generating energy (from the biosolids themselves) are two that Spirac (USA) Inc. expects will influence its strategy in the years ahead.
"Both of those are huge trends," affirms Egger.
"You go to parks or golf courses and you see those pink or purple water covers—that's all reused water that is coming out of a wastewater treatment plant. It's not sanitized at a drinking water level, but it's sufficient for irrigation. Very little wastewater is being disposed of these days, pumped into rivers and lakes like it used to be. Reuse is gaining tremendously as is the use of biosolids for energy production. Automating plants, and making them more efficient, is a continuing trend as well. In some cases, reducing the footprint of the plant itself due to land costs is another efficiency gain."
With a 40-year established reputation for excellence in engineering, Spirac (USA) Inc. draws upon its local and international industry experience to design, manufacture, install, and maintain wastewater materials and handling systems to deliver significant, long-term advantages, including increased efficiency, reliability, and lower total life cost.
More than any other company in the market, Spirac (USA) Inc.understands how the whole system fits together and is able to design and supply complete sludge handling systems to meet specific municipal and industrial requirements.
From shaftless screw conveyor components to storage and out loading applications, their total system design philosophy is underpinned by world-class engineering and a commitment to delivering the optimal outcome for each project.
"We manufacture spiral conveyors that are primarily used in municipal wastewater treatment, but also have industrial applications," offers Egger.
"We also have tremendous application expertise—we can customize the product to engineer a system that addresses each customer's unique requirements, far better than our competitors can, typically. That gives us a leg up. And we're always tweaking our conveyors—adding little additional features, control aspects—to offer the very best to our clients."
Municipal wastewater treatment isn't a high-tech, fast-moving industry; product durability and the ability to customize equipment specifically to a customer's needs are really the main drivers, rather than that whiz-bang high-tech innovation aspect."
Everything new must grow old; everything old must renew
The fact remains that innovation, at least in the sense of 'science applied' to industry, is still a very real force in the Spirac (USA) Inc. world; the average U.S. family wastes around 9,400 gallons of water per year, while farming and agriculture account for 70% of the planet's overall consumption of freshwater. Therefore, the role of wastewater treatment in achieving sustainable development goals for 'The Future We Want' really can't be understated.
To give an idea of the scope of Spirac (USA) Inc. operations and their influence on issues of global sustainability, the firm currently has about 5,000 installations worldwide. "We don't have a project in every state and every year, but we're active nationwide and in North America in general," Egger reports.
"Certainly, a lot of work is being done in the South and West due to the population expansion into those areas. Not to say that the Northeast isn't still quite busy as there's a lot of refurbishment taking place there."
Typically, Spirac (USA) Inc projects involve three clients—a municipality, a consulting engineer, and a contractor.
"When a city decides to build or expand a wastewater treatment plant, in most cases they'll hire an outside engineering firm who will do the design for the city," says Egger.
"That design will then be released for bid to contractors and the winning contractor builds and buys equipment subject to written specifications which are fairly comprehensive in terms of the type of equipment required and the performance aspects it has to reach. We're dealing with three entities, really, on every project, with the end user being the city, so our customer base is quite varied in that aspect."
Although the global wastewater treatment market is one sector that gained an additional push with Covid-19 thanks to various governments implementing initiatives to support water, hygiene, and infection prevention solutions, Egger notes that the pace of growth is still somewhat softer due to supply chain/inventory issues and labor market disruptions.
"To drive our conveyors, we use electric motors with gearboxes," he explains.
"Lead time on that pre-Covid was six weeks—now it's 18 weeks. There's been a slight improvement, but not a lot, so we've had to adjust our processes. We've had to have engineers, in many cases, approve the long lead items prior to approving the whole system so that we can get those on order and still execute the project in a timely manner. I think there's been a huge effect in that respect and I think supply chains have absolutely not normalized yet."
"Cost increases have been dramatic, not so much on components, but certainly on steel. At one time, during Covid, we'd had a doubling of steel prices. That's abated a bit since, but it's still a factor. Retention has been less of an issue than finding new people. You know, we're growing year over year, so we need additional staff. It's been quite difficult to find those people—the unemployment rate is one factor, and the specific type of person we're looking for is another," he elaborates.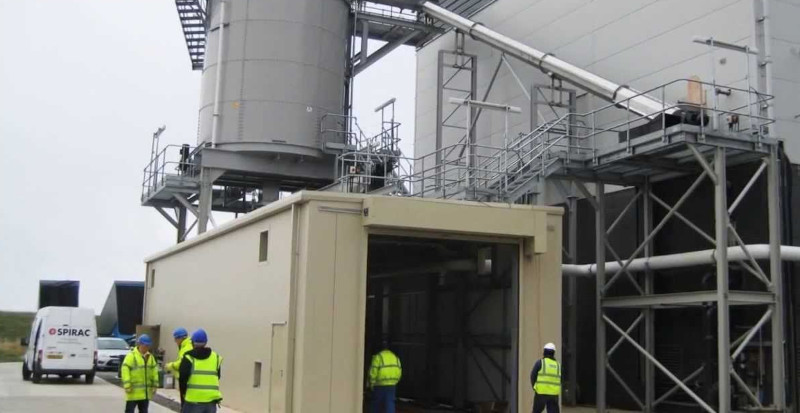 Collaborating for a greener future
Sustainable wastewater treatment and reuse are certainly the paths forward for many councils and cities, and Spirac (USA) Inc. call to action in this context is to make product reliability and service support their top priorities.
"We've had a sales boom since about 2018 where we've virtually doubled our return," shares Egger.
"Last year in particular was a record year, so we've come out of Covid quite well. Successfully executing the many projects we've received will put us to the test, but we remain focused on minimizing the impact of the supply chain situation, and providing quality equipment in time to our customers."
Spirac (USA) Inc. cultivates its connections with industry and services through membership with two significant organizations: the Conveyor Equipment Manufacturers Association (CEMA) and the Water and Wastewater Equipment Manufacturers Association (WWEMA).
Both organizations have around 100 years of experience in rallying to bring the needs, concerns, and goals of their members to the forefront, with CEMA serving the manufacturers, integrators, and designers of conveyor equipment throughout the Americas, and WWEMA priding itself on being the voice of water and wastewater technology providers.
"We do a lot of work in Washington through WWEMA, lobbying the Environmental Protection Agency (EPA) and the government—educating them, if you will—as to what's needed in the market and what the Association can provide," Egger mentions.
"I've served on the Board of WWEMA myself for a dozen years, or more. I think it's tremendously helpful to the member companies and a great resource for the EPA, the U.S. Government, and the U.S. Commerce Department, in many of the activities they undertake. They come to us with a lot of questions and for a lot of information. There's good collaboration between the government entities and the private sector."
The company has also carved out a network of what they call manufacturer's representatives, to assist with marketing initiatives in a way that's different from how they're doing it in a lot of other industries.
"These reps typically cover a state, or a part of a state, or a couple of states in some cases; they represent perhaps a dozen products and maintain very close relationships with the local municipalities, the local engineering communities, and the local contracting base," Egger reveals.
"We've got about 25 firms that we work with nationwide. Salespeople. With that force, we've got 100-plus people on the street. We could never have 100 salespeople on our own. We have a head's up in virtually every region of the current and upcoming projects because we've got all these people with their ears to the ground."
Spirac (USA) Inc. will be exhibiting this year at the WEFTEC 2023, North America's premier water quality event, from October 2nd to 4th. Join them (Booth#1662) for an exceptional experience showcasing their advanced water and wastewater solutions.
AT A GLANCE
Spirac (USA) Inc.
What: Leading company specializing in municipal wastewater handling and machines and systems
Where: Newnan, Georgia
Website: https://www.spirac.com/
Siemens Industry Inc. | FLW Southeast Inc. – www.flwse.com & www.siemens.com
Siemens offers you innovative, single-source measurement and control solutions to increase plant efficiency and enhance product quality. Our intelligent instruments are designed for a wide variety of critical process applications along with our distributed control system (DCS) that delivers the latest in cutting-edge technology to improve your business operations.