Pryor Field Regional Airport
flying high on the headwinds of increased aviation traffic
Already one of the busiest general aviation airports in the state of Alabama, Pryor Field Regional Airport is taking flight with new operational upgrades to welcome an influx of flights
"When we think about Alabama," begins Adam Fox, Airport Manager at Pryor Field Regional Airport, "we think about the rich history, there are a lot of different things that made history here. One of the hidden gems in terms of our history has to do with aviation. It all started in Alabama when the Wright Brothers established the first civilian flight schools in Montgomery in 1910. Growth has certainly taken off since then!"
Situated next to Alabama's largest two-year college, Calhoun Community College, the airport resides in southeast Limestone County in between the City of Decatur, City of Athens and minutes from City of Huntsville. Dubbed as the Gateway to North Alabama and the Tennessee Valley, Pryor Field Regional Airport (KDCU) serves the needs of corporate aviation, freight operations, private charters, military, and general aviation. All of this combined makes Pryor Field one of the busiest general aviation airports in Alabama.
KDCU covers an area of over 350 acres and has one asphalt paved runway (18/36) measuring 6,107 x 100 ft (1,861 x 30 m) with 25' shoulders. Owned and operated by the Prior Field Airport Authority which was established by Athens City, Decatur City, Limestone County and Morgan County in 1979. The airport has 57 hangars and over 130 aircraft.
"We are in Limestone County," Fox adds, "which has been rated one of the fastest-growing counties in Alabama for several years now. We are also only eight nautical miles from Huntsville International. Naturally, we complement each other in many ways. The Commercial side of the industry runs from Huntsville while we strive to be the 'go-to' for the corporate aviation, domestic freight, and general aviation side."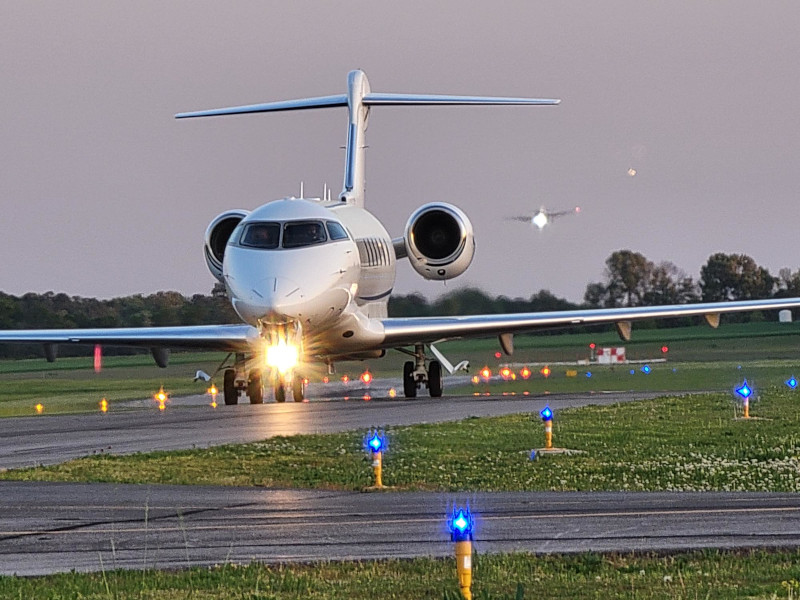 A tremendous change has occurred that has sparked regional growth through the airport. It was only the end of 2020 when the previous FBO signed over operations to the Airport Authority to create their own FBO, Pryor Flight Center.
"Since then, we have been working tirelessly to ramp up services and expand while offering the best customer service possible. We have a huge growth opportunity here and we have capitalized on it. We recently updated our master plan and got down to the grassroots of it – and we are coming out the other side with a plan that will give us a strategy for development. We have recently allocated over 100 acres to developing long-term ground lease facilities. We recently signed one that is going to create a 170,000-square-foot facility and 250 new aviation-related jobs," Fox highlights.
"The first phase of major development kicked off last April," says Fox. "That is when everything started moving forward as far as the overarching plan and it went from a tabletop discussion to a reality. And because aviation is a one hundred percent "build it and they will come" model, that is what we are choosing to do – open the doors and remove the red tape and work with the companies and tenants to make sure we are successful alongside them."
Pryor Flight Center is what Fox calls a full-fledged red-carpet Flight Center, able to handle very large aircraft as they are used to dealing with cargo operations with thousands of pounds of freight and hundreds of flights annually. That means there are 737's and DC 9's which regularly fly out. There are also 141-based aircraft that call the airport home. Being a general aviation facility with the ability to handle larger aircraft and a large volume of traffic could be part of what makes Pryor Field so successful. It could also be the outward focus and the optimistic reach that has created a culture of development. Huntsville is home to the FBI, Redstone Arsenal, and NASA's Marshall Space Flight Center facility as well, and so there is a lot of corporate traffic.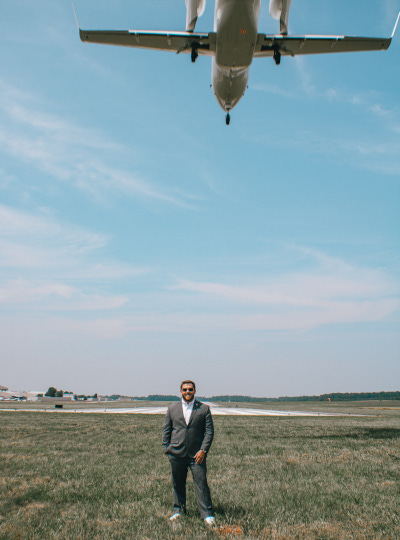 Fox explains, "We have a lot of domestic freight operations flying through our airport, and increasing our capacity in that regard will also bring growth outside of the airport. We are planning on continuing to push in each direction which will in turn create jobs and help not only the immediate community but the entire region."
Following the master plan, KDCU began this work by allocating 85 acres on the southeast side of the property for maintenance, repair, and overhaul facilities which will be designed to service the larger aircraft up to military C130s as well as rotary wing aircraft. The next phase of expansion is to the northwest with nearly 25 acres. This property is being shown as a cargo ramp with red-dirt ready sites for hangars.
"It is all about growth! We have growth potential in front of us and we want to capitalize on that opportunity. It takes a team to make this happen though. We (Authority) are happy to work alongside the cities and counties as well as the state and local economic development teams to grow Pryor Field," Fox explains.
"We want to be able to handle more and keep it safe and able to flow. Expanding on two sides of the airport is the best way to keep similar operations together and allow safer operations as we expand the airport's infrastructure." Fox explained.
When it comes to growing the sport and the industry of aviation, Pryor Field Regional Airport also sees opportunities for training in several directions. The military uses the airport in a variety of ways, from touch-and-go flights out of Pensacola to the Air Force/Army practicing both fixed-wing and rotary-wing maneuvers. Then there is Learjet John Aviation which operates a flight school at the airport currently. The airport has also signed an agreement for another flight school to open on the property which will be more of a pathway to the airlines and offer commercial pilot training.
"A lot is going on," Fox admits, "and we are working hard with our capital improvement plan to create an airport that is ready for the future. We are updating all of our facilities and working with our tenants and potential clients to offer what is most needed. People are taking notice – and we are responding with even more initiatives."
"This summer we will host the first airshow in Northern Alabama in numerous years, and that too will be a great opportunity for people to see what we are all about," he notes.
"Pryor Field Regional Airport is an economic engine for the region with potential of doing more. Pryor Field is open for business," Fox concludes.
"The Pryor Field Airport Authority, the board, myself, my staff, we're doing everything that we can for not only the airport to be successful but also because we believe we are serving as the front door. A lot of times we are the first impression for the state of Alabama and more specifically our local communities. So, as we grow, we are hoping to complement the growth of the surrounding area."
AT A GLANCE
Pryor Field Regional Airport
What: One of the busiest regional airports in the state with planned operational upgrades to welcome increased air traffic
Where: Located in Tanner within Limestone County, Alabama
Website: https://flydcu.com/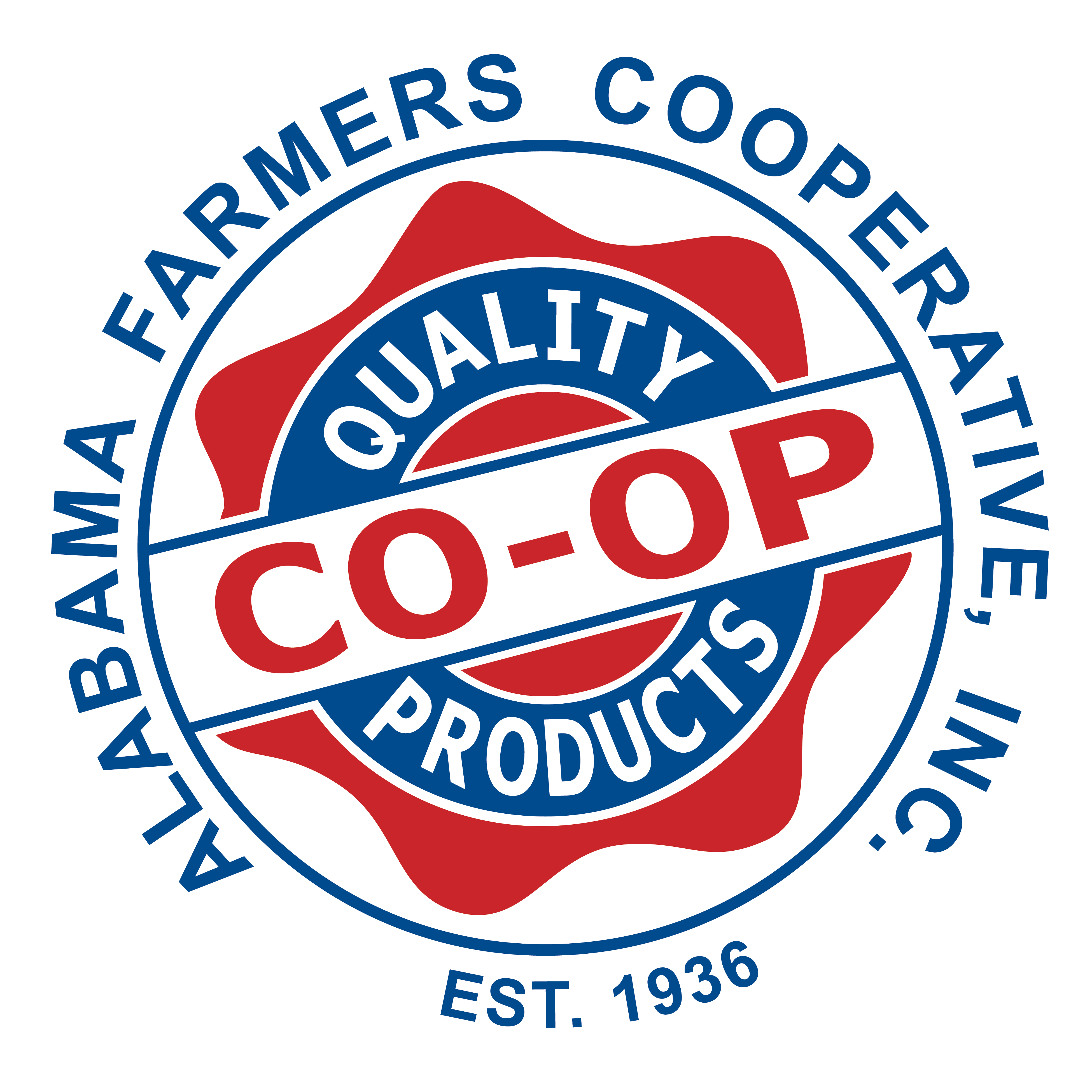 Alabama Farmers Cooperative, Inc. – www.alafarm.com
Alabama Farmers Cooperative (AFC) was founded in 1936 in Decatur, Alabama, by a group of local county co-ops. Now reaching across the state of Alabama to parts of Tennessee and Florida, AFC is the premier source for agricultural supplies and services. AFC's value to the agriculture industry can be shown by the growth and addition of many key joint ventures including Bonnie Plants, GreenPoint Ag, Faithway Alliance and AFC Feed. Through these joint ventures and strong leadership, AFC has grown into one of the largest farmer-owned agricultural related businesses in the Southeast.
AFC has 61 retail locations to better serve you. From the field to your backyard, the Co-op has a wide range of products to fit your needs. Equipping farmers with operations of any size, backyard gardeners, pet owners, homeowners and more – your local Co-op is a one-stop shop! You are sure to feel at home when you walk through the Co-op doors and are greeted by the friendly and knowledgeable staff.