Nut Tree Airport
Excited for the future
Business View Magazine interviews Jeff Crechriou, Manager of Nut Tree Airport, for our focus on General Aviation and Regional Airports in the U.S.
Maintaining the traditions of the past while charting a course into the future is a difficult task for any organization. At Nut Tree Airport, however, history is written large, while the future is looming larger. Situated as you drive north on Interstate 80 along the Bay, The Nut Tree restaurant became a popular road stop back in the day…  on the way to Oakland or San Francisco.
The original owners, Helen, and Ed "Bunny" Power were airplane enthusiasts and so shortly after the roadside stop became a reality they built a runway, then a restaurant, and over the years generations of Californians flew in for lunch. One can imagine that trying to modernize a nostalgic memory can be tricky, but not impossible.
"Well, we've had a couple of not-so-great years," says new Airport Manager Jeff Crechriou, who now finds himself in charge of recovering the airport from the impact of the pandemic and dreaming of what could be in the future. "This airport has such an interesting history, being a private airport for many years before it became a public airport. There is a sense of nostalgia that is at work here, and we need to try and maintain that while recognizing that everything changes and everything evolves."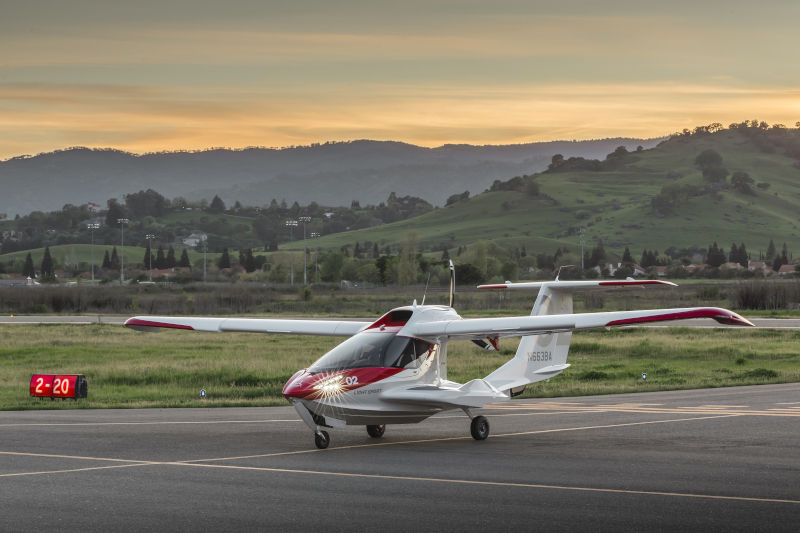 Nut Tree Airport, just north of the City of Vacaville, California, covers an area of 262 acres and has one runway designated 2/20 with an asphalt surface measuring 4,700 by 75 feet. Airport offerings include fuel service, flight lessons, pilot training, and aircraft/helicopter maintenance, as well as hangar and office space rental. There is also an Experimental Aircraft Association, a museum called the Rowland Freedom Center, and an on-site location of the Solano Community College. The terminal is a recently remodeled two-story building with office space and a pilots' lounge, along with all the amenities.
"I have been in conversation with the Economic Development Coordinator for the City of Vacaville," Crechriou reports, "and he has been on a two-year campaign to recruit biotech companies. They've got a tremendous business park that surrounds the airport, and we have both warehousing and a nice biotech space which would be perfect for growth in that area. I believe this is going to impact the airport. Being the gateway to the north Bay region, we are already a large general aviation airport with around 140 aircraft based here. And it's a unique mix of aircraft. We have a significant number of World War II military-style planes, as well as older historical planes on the field, and a nice variety of general aviation aircraft. We also have Icon, the aircraft manufacturer, who fly in and out of our airport."
The current waiting list for hangar space at Nut Tree Airport is two years – although there still are tie-downs available for itinerant traffic. They are looking at constructing both T-hangars for smaller planes, but also several larger corporate hangars for the expected jet traffic of the biotech companies. Hangar rentals and fuel sales are two of the biggest sources of revenue.
"Another business that has been really busy of late is our Wing's Flight School," says Crechriou. "There is of course a shortage of pilots, but it just seems like the young people are becoming more interested, more involved… which is a good thing, because it often seems that aviation has an aging population. Along with the Solano Community College, which offers an aviation program and an A&P mechanics program through a hangar on the field, we do see a lot of younger folks. We also have a very energized Young Eagles program and the Experimental Aircraft Association is very active, too. Another tenant, Legends of Flight Collection, holds pancake breakfast fly-ins and we have seen several hundred people come for breakfast. There is always a lot happening here."
The future might take on a different look for Nut Tree Airport, though. More corporate traffic could mean infrastructure upgrades. "We just completed phase one of a taxi lane rehabilitation project," Crechriou says. "That was an $800,000 FAA-funded project that connects the airport administration building with a hangar complex on the north end of the airport. This created a central taxi lane down through the hangar complex. Phase two is scheduled to begin this spring which will continue to pave the areas between hangars. We are also doing an airfield electrical assessment study that will lead, hopefully, to upgrading our current Navaid and lighting systems as well as taking an overall look at our electrical power supply, backup generators, and those types of things here at the field."
Another modernization project that they will be looking at is an updated fuel farm. The current farm is located deeper on the property, away from the taxiway, and is composed of older underground tanks that are now going on 25 years since construction. An above-ground fuel farm would be on the wish list of projects.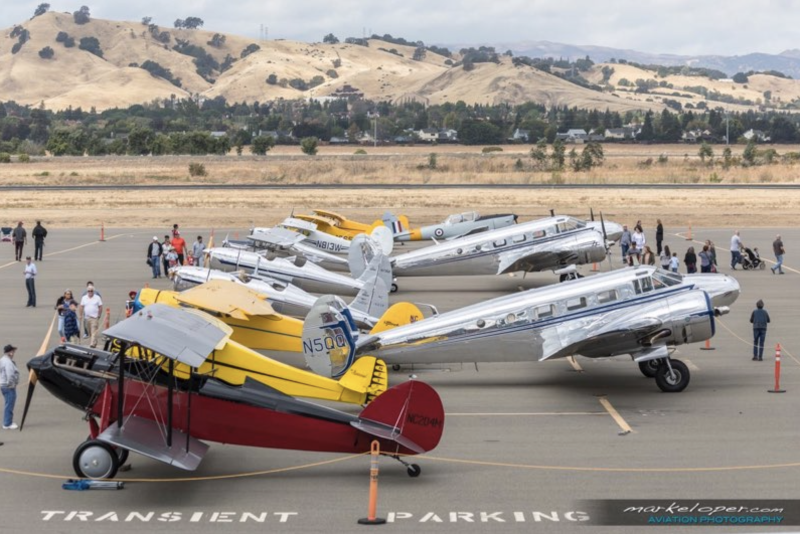 "One of the realities that we have had to deal with," Crechriou explains, "is that there are three creeks on this property. The environmental concerns of those creeks are one of the things that we must work around when we look at development. Vaca Valley Excavating and Trucking have been involved in several grading and drainage projects here at the airport and we are working closely with them to figure out each construction project."
"As we move into the future there are so many development opportunities that we are excited about," Crechriou concludes. "We have the opportunity for more ground leases and commercial interest, as well. I am really hoping that we can move from a B2 to a C1 or C2 designation with the FAA – which could provide an opportunity to attract larger aircraft. In my initial assessment as the new airport manager, I'm looking at available space you know that we have for development and trying to see what is possible. A lot of people want there to be a restaurant because of how popular it was in the past, for example, and despite the challenges, I honestly believe that a restaurant could be successful here.
"I came here from the City of Marina, and we had Joby Aviation there, who are the leading manufacturer of electrical vertical takeoff and landing aircraft. The whole Urban Air Mobility Initiative is really taking off and at the heart of that is the idea of electric aircraft. I can see a future for Nut Tree in terms of us being strategically placed right here on the Highway 80 corridor in terms of electrical vertical takeoff and landing aircraft. They have about a 250-mile range. If you take the Nut Tree Airport and draw a big circle, that's a huge service area. The real question here is how we decide to use the available space, and I think the next three to five years will tell. I am very excited about what the future has to offer for our airport."
AT A GLANCE
Nut Tree Airport
What: A general aviation airport with a fascinating history
Where: Vacaville, California
Website: www.flynuttree.com