Pioneer Construction
Leading by example
Business View Magazine interviews representatives of Pioneer Construction for our focus on Steel Erection Companies in the Construction Sector
In the heart of Grand Rapids, Pioneer Construction is proudly celebrating the resurgence of the construction industry in the State of Michigan. Started as a fledgling construction company close to 87 years ago, the company has grown to become one of the largest full-service construction companies in the Midwest. Primarily serving West Michigan and the adjacent State of Ohio, Pioneer Construction has played an integral role in constructing the current Grand Rapids skyline; a feat the company has achieved through its strong commitment and deep ties to the city.
Pioneer Construction's unique blend of services places it as one of the most influential firms in the region's construction industry. The company is currently in its fourth generation of founders, a fact that illuminates the strong leadership it has had over the years. Today, Pioneer is led by President and Chief Executive Officer Tim Schowalter, who has held the reins steady after taking over from Tom Beckering, grandson of founder Earl Beckering Sr.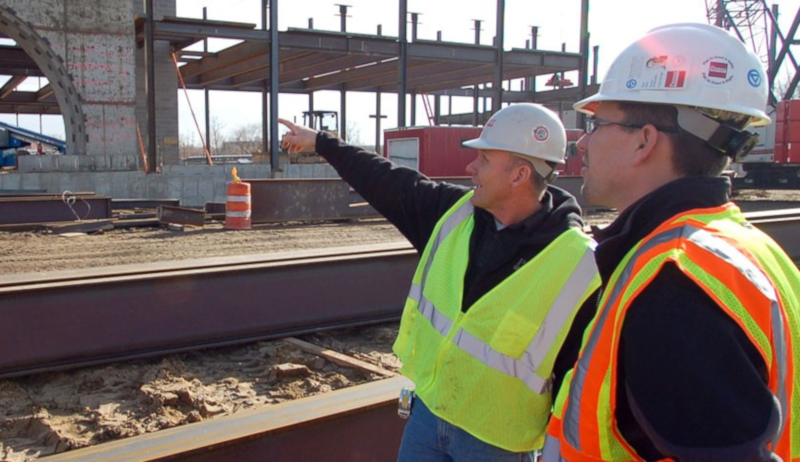 "I think what makes our services unique is our capacity to not only manage the building process but construct the actual building as well," says Scott Veine, Vice President and Senior Project Manager at Pioneer Construction. The company offers a full portfolio of services, including construction management, general contracting, design-build, sustainable/LEED construction, preconstruction planning, self-performed services, and construction equipment services and rentals. In addition, the company has a precast steel unit, a factor that contributes to its turnkey construction services. "Our in-house resources make it possible to analyze cross-functional issues and find solutions, something that makes us unique in our market," adds Veine. This integrated service structure lends additional control over the details of a construction project, allowing projects to be completed faster by leveraging the company's extensive in-house capabilities.
The firm's rich history stretches back to 1933 when founder Earl Beckering Sr. arrived from the Netherlands. A carpenter by trade, the senior Earl Beckering founded the Beckering Construction Company. Over the next 29 years, the company engaged in general contracting work until Earl Beckering Jr. took over in 1962. It was at this point that the name changed to Pioneer Construction to reflect the pioneering nature of the company's roots. Earl Beckering Jr. started acquiring some larger commercial projects, laying the foundation for his son, Tom Beckering, who would build one of the largest construction companies in the Midwest. By this point, the company was participating in multiple general contracting projects cutting across several sectors, including medical, hospitality, and housing. Today, Pioneer has come a long way from its humble beginnings, something Veine acknowledges has a lot to do with its strong mission, creed, and code of ethics.
"Because of our rich history and strong ties to the area, we primarily operate in western Michigan, however, we like to say we follow where the work leads," says Matt Toth, Director of Steel and Precast Erection at Pioneer Construction. This mantra has led us to far-flung places like New York, Alabama, North and South Dakota, and Texas. We travel with clients; it's not because we are aggressively pursuing an expansion plan, but rather going where our clients go." Pioneer Construction has 325 full-time employees and employs hundreds more on a subcontracting basis. Staying true to its general contracting roots, most of the employees are in the trades as field staff. Veine notes, "We pride ourselves in being a builder. This is reflected not only in the way the company is set up but in its mission statement too: Our mission and purpose is TO BUILD."
Pioneer Construction differentiates its operations through an integrated approach to each project. "Having multiple units, like the precast steel unit, allow us to approach each project from a holistic perspective that includes managing the building process, sourcing materials (like structural steel precast), and working with tradespeople like carpenters and plumbers," says Veine. This unique approach and diverse workforce give Pioneer Construction a competitive advantage to compete for some of the state's largest projects.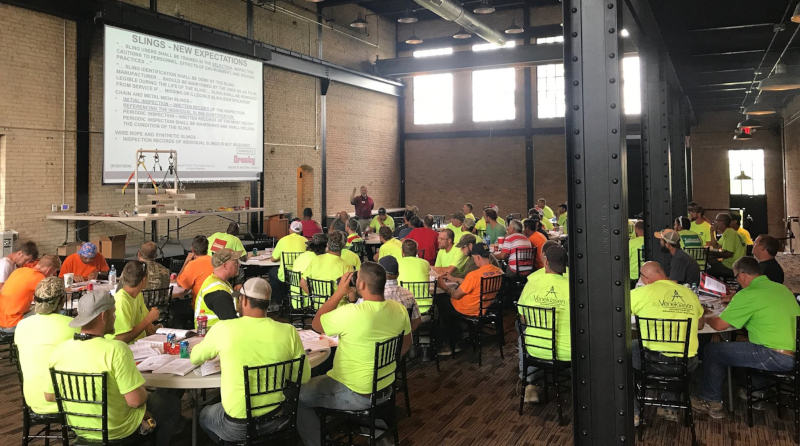 Another capability the company has is its capacity to adjust to the construction industry's ebbs and flows. Toth explains, "One advantage that emerges from having our own tradespeople is that when one division slows down, we're able to be flexible and help each other out. So, ironworkers will go help carpenters, carpenters can go help ironworkers." This flexibility and integration of the team across different units allow the company to quickly scale up operations in one unit by tapping into the resources from another unit, something that helps them operate on a faster-than-average schedule.
Leveraging this internal team, Pioneer Construction is currently running over $100 million in projects. "One of the larger projects we are working on is for a big industrial manufacturer of hydraulic parts for heavy equipment and the aeronautical industry," says Veine. "The project involves building a massive 325,000 square foot manufacturing plant. We are also working on a surgical center and hospital, and medical simulation lab, respectively, for two of the largest healthcare providers in Michigan."
"A unique aspect of the hydraulic manufacturing plant is that our precast steel unit erected the precast steel structure, while our pre-engineered division came in and installed the wall panel system," says Toth. This combined multi-unit approach, combined with enhanced collaboration with local trades workers, allows Pioneer Construction to move rapidly on this and other projects. Toth maintains that this is why they can retain control over their schedule and push for faster completion of projects.
At Pioneer Construction, people are the number one priority and asset. And the company attracts and keeps them by offering competitive wages, as well a very safe work environment. For instance, when the steel unit supplies steel erections, Pioneer will perform its own safety diligence before bringing its workers on site. Another factor that helps the company retain a long-term team is a focus on cultivating and maintaining a family-oriented culture.
"Finding new tradespeople is a challenge for most construction companies," says Toth. " We address this challenge by working closely with local vocational training schools and offering in-house training and mentoring to new workers." Although he predicts the challenge of getting skilled tradespeople will not become any easier, he is optimistic that the structures and compensation plan they offer will continue to attract quality workers well into the future. "Technology is ever-changing, and we know we have to stay cutting edge," says Veine, "and we recently hired a full-time construction technologist to assist in this push. We know that sometimes new technologies can be impractical, so we created this position to give us a very clear perspective on what technologies are out there and whether they would be practical for us to adopt."
One area Pioneer Construction is currently focusing on is building information modeling or BIM. Veine reports, "We've applied the technology to our job sites over the last three years, and it has made our operations significantly more efficient while at the same time saving our clients money by reducing change orders. Other technologies we're implementing are critical path scheduling and project planning software. One thing we have found is that adopting technologies that our clients can understand and use (like Microsoft Project) significantly improves the visibility and transparency of the project."
Staying ahead of the technology curve is integral to the company's growth strategy. "In the early days of LEED technologies and green building, we pioneered and championed those standards," says Veine. "Now that those standards have become an industry norm, we're looking to the next construction technology (i.e., BIM) and working towards making it part of our standard operating practice across all projects. Going into the future, we plan to identify and build on the next innovative pieces, whether it involves our steel unit or project management units. Our core focus is an unwavering commitment to developing more efficient operations, so our clients can achieve their construction goals faster and more cost-effectively."
AT A GLANCE
Pioneer Construction
What: 4th generation, full-service, multi-unit construction company
Where: Headquarters in Grand Rapids, Michigan
Website: www.pioneerinc.com
HNI RISK SERVICES – hni.com
HNI works with high-performing companies to help them address the hidden risks in their business and avoid The Insurance Dependency Trap. This is done by proactively DE-RISKING their business so they can be less dependent on insurance.