Paris, Texas
Joie de vivre, Texas style
Business View Magazine interviews representatives of Paris, Texas for our focus on Economic Development & Growth in U.S. Cities
Paris, Texas has a unique and wonderful demographic, full of kind residents and a supportive business community that always shows up to help fellow businesses thrive and grow. With a historic downtown district that is constantly improving, and city services that evolve and pivot with the needs of the community, Paris is the ideal place for those hoping to find an affordable community that is close enough to the metroplex to commute to work, or who wish to find new employment in a rapidly growing city with a small-town atmosphere.
Paris has a uniquely large municipal water supply of 22 million gallons per day and a lake for swimming, boating, fishing, and more. Mayor of Paris, Paula Portugal, shares, "The city offers something for everyone, from families to entrepreneurs and history buffs. We have lots of trees in northeast Texas and that is a beautiful asset, especially with our Texas heat, and we have a large collection of buildings that were all built in 1917 because we had devastating fire in 1916. That makes our downtown square very distinctive. We have lots of rehabilitation going on in those old buildings right now and new business coming."
Paul Allen, President of the Lamar County Chamber of Commerce, grew up in Paris, raised his children in the city, and now is enjoying watching his grandchildren grow up there. He recounts, "I have seen the progress and the ups and downs of Paris and Lamar County. I think that we are in a time that is very exciting right now, just because of the development that's taking place, the new retail that's coming into town… we have more people moving into Paris and Lamar County than we've had a in a long time, but what makes this place special to me are the people."
Paris is the county seat of Lamar County and has a population of approximately 25,000 residents. The Mayor boasts, "We have a lot of friendly people. We just had a grand opening and ribbon cutting for a new business here about two to three weeks ago, and the management that had come from out of town was amazed at the number of people who showed up, including chamber members and ambassadors that supported their ribbon cutting, I heard Mr. Allen say, when speaking about being impressed with the turnout, 'Well, get used to it you're in Paris now.'"
The county has around 50,000 residents with Paris as an economic hub when it comes to jobs and services. Maureen Hammond, Executive Director of the Paris Economic Development Corporation believes the location of the city makes it the perfect place to put down roots. She explains, "I think what makes Paris special is the fact that we're positioned perfectly in a geographical sense. We're close enough to the metroplex to have access to world class museums, shopping, entertainment and sports, but we're far enough from DFW to have a high quality of life and low cost of living. We also have a low cost of doing business. From an economic development perspective, for a community of this size to attract Fortune 500 companies like Campbells and Kimberly-Clark demonstrates we have a robust manufacturing base. That's one of the things that impressed me when I took the post about two years ago, but it's also something I hear over and over again from businesses and people I interact with."
The municipality owns 400 acres dedicated to two industrial parks – the Northwest Industrial and Innovation Park and the Gene Stallings Business Park, where they are targeting advanced manufacturing facilities and aerospace tech companies. Hammond says, "Advanced manufacturing is really our sweet spot. Twenty percent of our workforce is in the manufacturing industry and the multiplier on those jobs is quite high." The city's largest employer is the Paris Regional Medical Center, which services people from all over North Eastern Texas and South Eastern Oklahoma.
The city's economic development board works with Paris Junior College, Paris Texas Independent School District, North Lamar Independent School District, and Chisum Independent School District to create innovative workforce development programs to meet the needs of businesses. They've seen a five percent increase in employment and expect to create more than 1,000 new jobs in the next five years, with more than 500 this year. According to Hammond, "We are really trying to be proactive in making sure we have that pipeline of talent, especially coming out of our high schools and through training with Paris Junior College."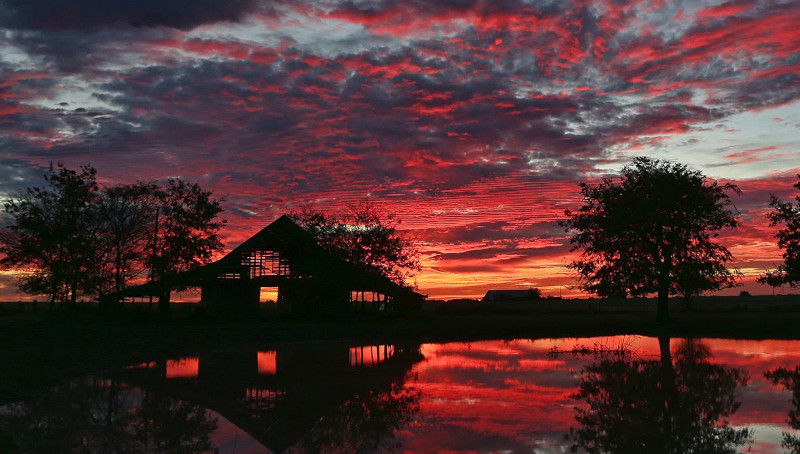 The city has a lot of interested developers seeking land for housing. Like many areas, Paris is struggling to provide affordable housing, but has a Five in Five housing plan to incentivize new residential development. Hammond says the average worker commute time to Paris for their high wage jobs is about 45 minutes to an hour, but she hears over and over again, if the housing stock was available, they would move to the city. Grayson Path, City Manager, shares, "The city has partnered with developers and contractors to identify an incentive plan that helps bridge the cost gap in developing housing in our community, more specifically our inner core, encouraging revitalization and growing pride. This is a unique program that has exploded with activity since its inception."
Mayor Portugal believes there's a shift in the way younger generations are looking at their lives. She says, "Unlike my generation, who moved into larger cities to create robust careers, they are looking for a better quality of life and to come back to their hometown to raise a family and open a business. It's really exciting because that's our future."
The historic downtown in Paris has very little available retail space, but Allen matches entrepreneurs and businesses with building owners and managers to accommodate the restaurants, bakery, Airbnb's, antique shops, and more. In the last three months, they've had many businesses commit to coming to the city, including Harbor Freight, TJ Maxx, Big Lots, Ross and an Ultra Beauty Store.
Tourism is another large economic driver in the city. It's a destination for cyclists, who ride the rail trail, Trail de Paris which connects to more than 130 miles of trails. There's also a world class pump track. Another tourism perk is the city's 65-foot replica of the Eiffel Tower, topped with a red cowboy hat, which Mayor Portugal says is a fun monument that draws people from all over the country. She shares, "It's a delight to sit in the parking lot and watch the licence plates from different states and families get out and run toward it and take pictures."
The lake also hosts the Southern Drag Boat Association races annually and that partnership will last a long time to come. Allen acknowledges, "We are very fortunate to have some of those things that people look to Paris for. It helps our businesses, it helps our economy, and we work very hard to get more and more events into Paris to show off what we have."
The city is currently working toward an $80 million wastewater facility upgrade which could take three to five years to complete. Path says, "The current facility has been around for 80 years. It has reached the end of its life cycle and must now be completely replaced. The city is taking the safety of the water and sewer infrastructure very seriously. With recent replacement to a significant portion of distribution lines and now the facility, the city is investing in its infrastructure. This will be a big economic driver that will support new residential, new commercial, new industrial, and the city's continued expansion." They hope to see shovels in the ground for the new facility in the next 12 months.
Looking to the next five years, Mayor Portugal hopes to introduce a lake beautification project to help attract more residents and increase the quality of life. Allen wants to continue to improve the quality of life for all and add more retail while continuing to support their long time business owners, while Hammond hopes to see increasing sales tax revenues, as well as more single family homes to build the city up.
Summing up what they'd like to achieve, Mayor Portugal shares, "It's our job as the Chamber, Economic Development Corporation, city and county to make this the place that younger generations want it to be. The work that the council is doing right now isn't for my generation, but for our kids and grandkids. Those that live here and can benefit from the quality of life."
AT A GLANCE
Paris, Texas
What: A friendly, growing city of 25,000
Where: County seat of Lamar County in northeast Texas
Website: www.paristexas.gov