Myzone Inc.
Fitness to go
Business View interviews Mike Leveque, Group COO and CEO for the Americas at Myzone Inc, for our focus on Innovations in the Fitness & Wellness Sector
Today, there is a wide variety of fitness-related technology available that aims to enhance an individual's workout routine. One of the first companies to get involved with this trend was Myzone, developer of a wearable fitness tracker and online social platform, that has been headquartered out of Chicago, Illinois since it was founded back in 2011.
"When we started operations, the term 'wearable technology' hadn't been widely adopted at all," Mike Leveque, Group COO and CEO for the Americas at Myzone, tells Business View. "Basically, in 2011, myself, Dave Wright, and Emmett Williams (two of my fellow partners at Myzone) came together to develop a bi-directional feedback platform that would aid clubs in the retention and engagement of their members."
Part of the reason why the Myzone platform has been positively received by fitness fans of all levels is the way that it helps democratize the fitness experience. "We developed something called Myzone Effort Points that reward the time that each exerciser spends in each zone depending on the level of effort they put in," Leveque explains. "For example, there's the blue zone (the 60-70% zone). A user in this zone would receive two Myzone Effort Points per minute, while the green zone grants three points per minute, and the yellow and red zones four points per minute."
With Myzone Effort Points, users could come together and challenge each other, while clubs could leverage a reward system that has become the currency of the fitness industry. In fact, Myzone's status ranking system can take users from the "iron" rank to "silver," "gold," and all the way through to "Hall of Fame" status. This has proven highly effective at encouraging user engagement. According to Leveque, "We've created a kind of shoots and ladders system, where if a member maintains their physical output and meets the World Health Organization guidelines for physical activity in a given month, then they'll make progress towards the next status level. And if they miss a month, they'll fall back to the previous level."
When Myzone began in 2011, the founders did not simply want to encourage a short-term interest in physical wellbeing. They wanted to create a sustainable habit around fitness. Today, it's clear that the company has gone a significant way to achieving its goal. Myzone is present in over 8,000 facilities across 85 countries and has offices in the U.K., Australia, the U.S., Germany, and Singapore. What's more, later this quarter, Myzone will be opening up an office in Mexico City to cater to customers in Central and South America.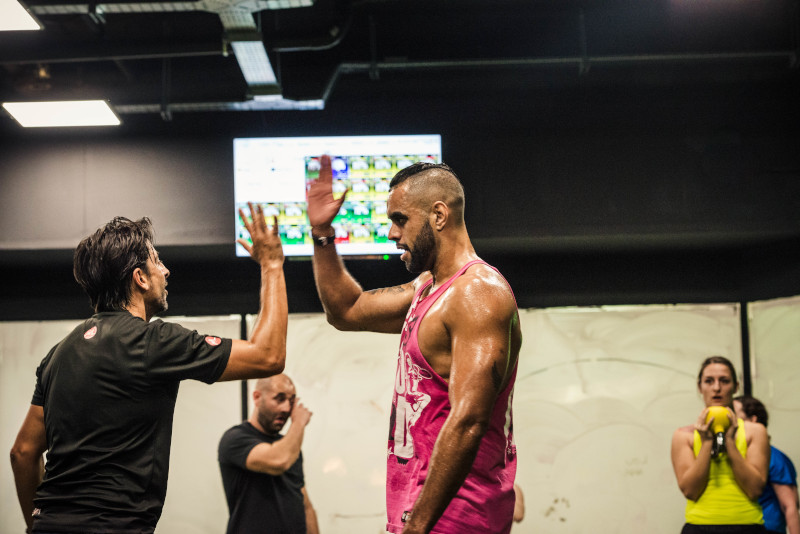 Despite Myzone's innovative approach, the company wasn't looking to get involved with fitness technology when it started in 2011. Instead, it was simply looking to create a heart rate-based system that would be personalized to every user and aid clubs in retention and engagement. "The dirty little secret in the fitness industry is that we lose between 35% and 40% of our members every year," says Leveque. "In my previous career, we made fitness equipment for health clubs – and we thought the better equipment we made, the higher levels of engagement the clubs would benefit from. But it really didn't move the needle on retention or engagement at all."
When Leveque left the equipment manufacturing world after approximately 20 years, he wanted to contribute towards solving the number one issue within the fitness industry: retention and engagement. Subsequent studies have shown that members using a Myzone belt make almost 40% more visits to their club, stay about 22% longer, and spend three times as much in terms of secondary expenditure when compared to members that don't have a Myzone belt. That's the sort of impact Leveque was looking to make.
"The added benefit of the Myzone platform is the way it enables clubs to expand their reach outside their physical location," Leveque notes. "Their members may train outside the club by engaging in activities, like soccer, bike riding, or a run outdoors. With a Myzone device – either a heart rate belt or a wrist-based device – a club member will still receive an email or a post to the Myzone mobile app displaying a range of metrics related to their workout. So they get credit for the activity whether it takes place inside or outside the club."
Unfortunately, a far greater number of people had to get used to exercising outside of their usual health club over the past 18 months as a result of the COVID-19 pandemic. However, Myzone was uniquely situated to help clubs continue to provide value to their members when they weren't allowed to enter the facility.
"Before the pandemic, we recorded over 60% of member workouts taking place within the health club, with approximately 40% completed outside," Leveque reports. "By April 2020, however, most of the clubs around the world were shut and the figures had changed rapidly with around 3% of workouts taking place inside and 97% occurring outside the club. Even now, after 20 months of recovery, only 40% of workouts are being done inside of a club. So clubs are looking for ways to add value to their relationships with their clients outside. We can provide this value."
During the pandemic, the health club industry lost approximately 22% of its locations permanently but the customer base at Myzone actually increased during that time, demonstrating the value that Myzone was able to provide to clubs and their customers during an extremely challenging period. The reason why Myzone was able to offer the kinds of innovations that allowed clubs to adapt to the unprecedented disruption caused by the pandemic is down to its company culture.
Myzone is happy to credit the entirety of its software and product innovation to the feedback it receives from members, club owners, and its own employees. "It's critical that we have a feedback mechanism to capture the views and opinions of our users," says Leveque. "Although we may be relatively small, with around 120 employees, we have over two million users across numerous clubs around the world. Our employees are trained to take that feedback and immediately report on it to the relevant leadership personnel."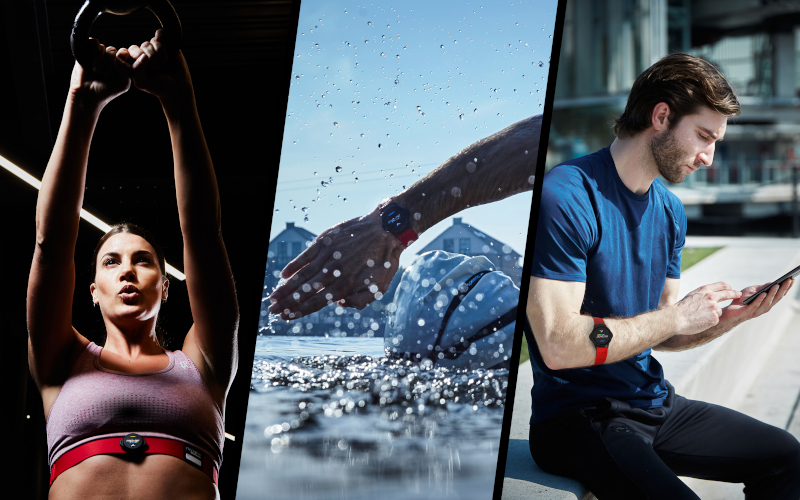 This open approach to user feedback actually meant that Myzone was able to develop and launch a brand new product during the pandemic called the MZ-Switch, the first product in the history of wearable technology that can be worn on your wrist and also on your chest. "For activities like walking, running or hiking, that don't involve a lot of movement in your wrist, it's much more comfortable for a wearable device to be worn on the wrist," Leveque notes.  "But wrist-based devices can never be as accurate as those worn around the chest. So we wanted to create a device that had the benefit of comfort on your wrist for some activities but the accuracy of the chest for others."
As evidence of its culture of innovation, the idea for the MZ-Switch came from one of the company's employees. Subsequently, Myzone has developed its own apparel that its heart rate belt can integrate with, including a sports bra and a compression shirt. The company has been helped along the way with its product developments by the likes of Nordic Semiconductor and Jabil, a Florida-based manufacturing firm. Both have been invaluable partners for Myzone.
Looking ahead to future developments over the next three to five years, Leveque says Myzone simply aims to continue its geographic expansion and maintain a product offering that meets the high expectations of its customers. He shares, "We have a platform that we believe is suitable for corporate wellness contacts, schools, universities, and commercials facilities around the world. From a technology standpoint, we are hiring new software developers, network administrators, and architects to make sure that we can continue to support our expanding customer base and provide the features they demanding within the rapidly evolving wearable technology space."
AT A GLANCE
Myzone Inc.
What: An innovative, wearable fitness tracker and online social platform company
Where: Chicago, Illinois
Website: www.myzone.org
Jabil – Jabil.com
Jabil Healthcare is the industry's largest, most comprehensive healthcare solutions and capabilities provider — giving our customers access to an array of engineering, design, and manufacturing solutions across multiple sectors in the healthcare industry. In the face of challenging technology and value-based mandates, we are committed to customer-centric operational excellence driving positive patient outcomes.