MTEL Consultants
Building relationships is key
Business View Magazine interviews Nik Mody, Co-founder of MTEL Consultants, for our focus on Best Practices in the Hospitality Industry.
For more than 20 years, MTEL Consultants has been providing valuable hotel consultancy services to the hospitality industry. The MTEL philosophy of providing sound, fiscally responsible advisory services and ongoing support has earned the firm the respect and trust of hundreds of satisfied clients, nationwide. Unlike many such companies in the industry, short-term monetary gain is secondary to MTEL. Instead, the number-one focus is on building and maintaining a long-standing relationship with clients and business partners – a key reason for MTEL's outstanding growth and success.
A "one-stop" shop, MTEL Consultants offers a full roster of services covering different sectors of the hospitality industry, including: Brokerage, Financing, Asset Management, Revenue and Yield Management, Sales and Marketing, Market Research, Construction Management, and Financial Management. MTEL's advisory services provide clients with flexible and objective business-based decisions to maintain, or exceed, business/investment goals. When acting as project manager for large hotel restoration and renovation projects, MTEL manages all aspects of the construction, as well as assisting with obtaining suitable financing – one of the most critical steps in acquiring or constructing an asset. The firm's experience and knowledge is a sought-after resource with proven results in increasing hotel profitability, solving hospitality management system inefficiencies, re-engineering management policies and hotel staff, establishing effective marketing programs, and, ultimately, helping to increase an asset's profitability.
Vinit and Nik Mody, a father-son team co-founded MTEL Consultants, Nik recalls, "The company was founded about 20 years ago, filling a niche in the hospitality industry as it related to brokerage. Our approach was very different, at the time, underwriting each asset as if we were buying it. We saw this as a necessary service because a lot of brokers were just saying, 'here's the revenue, here's the budget, and the star reports, and the relevant due diligence materials.' And we found that it just wasn't effective. So, when we started creating our offering memorandum, it seems as though the industry took notice and began creating something similar, as well."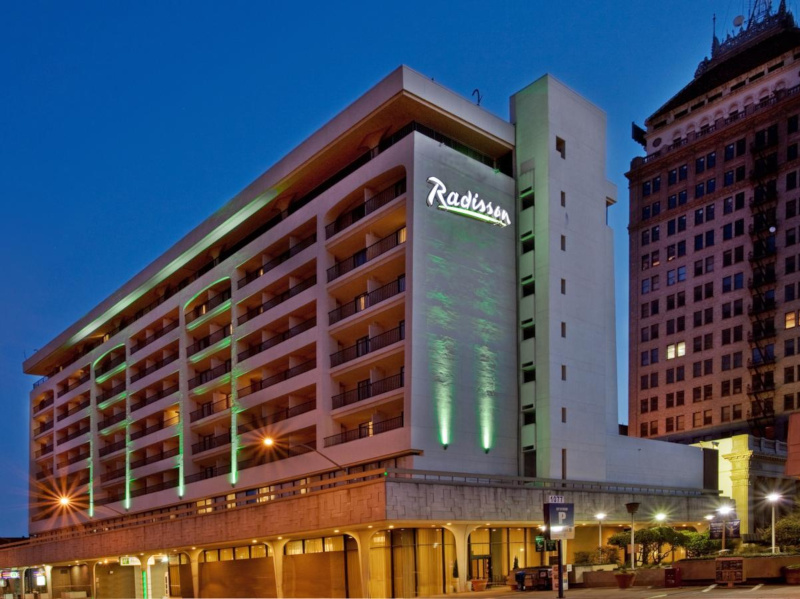 In that regard, MTEL were pioneers from the brokerage standpoint. And, as more and more transactions began happening, it made sense for the firm to grow in terms of services offered. Today, more than two decades later, the portfolio includes brokerage, financing, third-party asset management, revenue management, merchant processing, hotel insurance, renovation/construction, as well as case goods, lighting, and plumbing. Associates of MTEL are partners in a number of hotels, and as a result, the company understands an "owner's" perspective for top-line growth and bottom-line impact. The majority of clients own name-brand hotel franchises, predominately in the U.S. at this point. Some are individuals who started with one motel, and others are institutional-grade who own upwards of 200 hotels.
MTEL Consultants is an off-shoot of a larger organization with three different portfolios of hotels, nationwide. According to Mody, "The brokerage and asset management divisions comprise the largest part of our business. The fact that we own hotels, ourselves, is our number-one competitive advantage. We believe in controlled growth, also. There are many hoteliers who have asked us to manage their hotels, for example, and we've said 'No,' because we were not personally ready to do that, and we want to ensure success with each project we take on. From a marketing standpoint, we operate quietly. People find us, mostly, through word of mouth. We don't do trade shows, etc. and yet we've been in business 20-plus years and it continues to grow."
Looking to the near-term future, Mody anticipates that a downward turn is inevitable. He explains, "The hospitality industry is cyclical – historically, an eight-year peak-to-peak from best to lowest to best again, with regard to occupancy and rates, etc. Since 2008, we've seen a boom, with an upwards slope that didn't stop after eight years. Technically, we're now about four years beyond where we should be. So from a hotel owner's standpoint, we worry about when the other shoe is going to fall. We're constantly watching the markets, globally, and trying to figure out when that's going to happen, so we're positioned to pick up assets at the right time. We're preparing for a downturn, when people might be travelling less because consumer confidence is going down a bit. We tend to see more activity in sales of hotels when that happens. Right now, it's still a seller's market although we're starting to see that change, ever so slightly, but still enough to get our interest roused that something is coming."
The company's penchant for building long-lasting relationships bodes well for strong future growth. Over the years, MTEL has weathered many economic cycles, as well as industry cycles, and they have learned that, at the end of the day, there will still be clients out there who want to sell hotels, buy hotels, operate a hotel – and will use MTEL's assistance in doing that. For the next five years, Mody predicts increased growth for the company's third-party management arm. He's seeing more investors coming from outside the hospitality industry – professionals such as physicians, or semi-retirees who made money in tech, for example – starting to enter this space because they realize that real estate is one of the quickest ways to build wealth, and happy to make a decent ROI, per year. And it's not only those who invest in hotels at the individual level, but also at an institutional level – large insurance companies, etc. with "a mountain of cash they're sitting on constantly," looking to get a 10 percent return, because that beats the six percent annuity payment they have to make every year to their constituency.
MTEL has forged many important relationships: Choice Hotels, Red Roof, G6 (Motel 6 and Studio 6), Hilton, Marriott, IHG are the main franchises they deal with, as well as the subsequent brands under each of those umbrellas. Mody explains, "The franchisors are really our partners. They provide us with economies of scale, creating bulk discounts. So, that's been helpful to us. In a similar vein, we're paying the franchises royalties, every month, for the revenue we derive. They're also providing us marketing support through their TV and internet ads, where they also have a loyalty platform they manage. Some of the upper-end, mid-scale franchises like Hilton and Marriott have 45 to 55 percent reservation contribution from their loyalty members. So, when you open up or operate one of those hotels, you automatically get an average of about 50 percent of your business from those loyalty members, which is a huge opportunity."
Reflecting on the most important attributes of MTEL Consultants, Mody specifies, "Number one is trust. We are trusted in the industry and we've been around a long time. Interestingly, in the selected limited service market space of the hotel industry, 85 percent of those hotels in the U.S. have owners in India or Southeast Asia. We are also a Southeast Asian company, so we have a pretty wide footprint in that respect and it's proven very beneficial over the years. We also have the ability to pivot quickly.
"And we take pride in nurturing long-lasting relationships; money will come afterwards. It's something my father taught me – at 73, he's still involved in the business daily, working seven days a week. He has always said: 'Money will come. You need to focus on the relationships; building integrity and trust in the marketplace.'" And that is a mantra that Nik and the MTEL team continues to carry near and dear to their heart.
AT A GLANCE
Who: MTEL Consultants
What: A hotel consulting company servicing the hospitality industry
Where: Columbia, MD
Website: www.mtelconsultants.com