Morris Township, New Jersey
Home of opportunity and growth
Business View Magazine interviews Jeff Grayzel, Mayor of Morris Township, New Jersey, for our focus on Economic Development in U.S. Towns & Cities
Morris Township, New Jersey offers an ideal blend of history, nature, and opportunity. "It's a beautiful suburban community," says Morris Township Mayor Jeff Grayzel. "You have a lot of open spaces, history, a very good school system, and is just a lovely place to live with its own train station and great access to the highway system– unlike so many towns that are 20 to 30 minutes from a major highway."
Open-space preservation is top priority for the township, which has 27 percent of its land area preserved as parkland and other open spaces. The Morristown National Historic Park, located adjacent to the town, offers a variety of ways to get out and experience nature with 27 miles of hiking and biking trails, along with bird watching opportunities and horseback riding. In addition, Morris Township's many parks offer playgrounds, sports fields, ice rinks, and trails for walking, hiking, and biking. "One aspect that drew me to our town is the parks; the accessibility from where I live to the county park and being able to use that for running and biking," says Grayzel.
Located an hour's drive or train ride from New York City, Morris Township is home to a population of around 23,000 people. The area is highly accessible, located right off Route 287 and just five miles south of Route 80. Grayzel reports, "We are almost at the crossroads of two major highways in the state of New Jersey. Route 24 also starts in our town and runs  southeast toward Route 78. So our accessibility is very good."
The township takes up 16 square miles surrounding the encapsulated Morristown. Morris Township is one of 12 "doughnut towns" located in New Jersey, where one town is surrounded by another town. Grayzel explains, "That has a lot of historic significance because the town center developed and they didn't want to extend services such as sewers and water to the farmland that surrounded the town center, so they broke off and Morristown became its own town."
The two towns share some services, such as their school system and a post office, but they operate completely separately as two distinct municipalities. They also share a rich history dating as far back as the 18th century. George Washington's troops were once stationed in Morristown and Morris Township. In fact, Washington's headquarters at the time were in Morristown, at what was then Jacob Arnold's tavern. There are still existing troop barracks in the national historic park and the communities boast a choice collection of beautiful historic homes, some of which date back to the 1700s.
At the turn of the 20th century, Morris Township became a hot-spot for New York City bankers looking for a summer escape from the city. They came in droves, creating castle-like structures along a section of Madison Avenue now known as "Millionaire's Row." By 1902, there were 91 mansions gracing the town. According to Grayzel, "There are mansions throughout the town that were built by New York City folks who came out here to the country for the weekends. Right across from where I live is Delbarton School, one of the old mansions that was converted into a school. The mansion is now the offices for the school and they built other buildings around it."
Many of the stately old residences have since been demolished but the lucky ones, like Delbarton, have been given new life as office buildings, condos, and even a retail hub. One such conversion is a major project being undertaken at a mansion called 'The Abbey'. The Gilded-Age mansion, known originally as Alnwick Hall, was once considered the gem of Millionaire's Row. Built in 1904 by AT&T magnate Edward Meany, it later became home to a church and offices, however it has remained vacant over the past 10 years. Restoration Hardware, an upscale American home furnishings company, will invest $20 million to renovate the building, with plans to turn the mansion into a furniture showroom, while adding a new wing which will include a restaurant.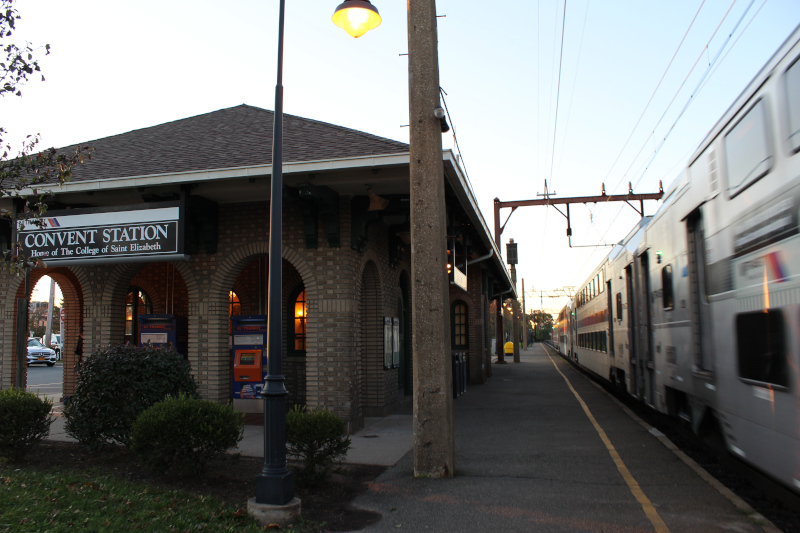 "We're very, very lucky that Restoration Hardware made that proposal," says Grayzel, "because that mansion was starting to fall apart and needed a lot of repair. If they didn't come in and renovate it, there's a good chance that it would have been torn down as well."
The Abbey isn't the only spot in town getting new life. The former Mennen site, which manufactured deodorant products, is currently undergoing redevelopment that has divided the site into two parcels. Seventy percent of the space has been turned into residential property, while 30 percent will be developed as a mall called 'The Marketplace'.
Grayzel notes, "The residential units are at the back of the property and the front of the property, along the county road, is going to be a new mall. We were able to work with the developer because consumer behaviours are changing and now people want more curbside pickup. So we revamped the layout of the mall a  bit and were able to come up with something that I think is going to be pretty unique in the state of New Jersey." The mall will include pedestrian plazas with room for outdoor dining, three drive-thru restaurants, and a community park. "We are hoping to attract kids and family-related businesses," Grayzel adds. "We are trying to make the mall a destination."
The new construction is evidence of a community that is growing. "We have new housing stock coming in, and we have this new mall in an environment where malls are not being built anymore," says Grayzel. "CIT group is renovating a huge amount of space – 200,000 square feet in an office building that they will move into in the fall. There is great investment across our town in housing stock, retail, and office."
New Jersey state housing requirements, which require a portion of new developments be dedicated to affordable housing, has driven development in the township and is helping the population grow. The results are a town that is made up of people from all walks of life. "Our demographic is very diverse – from families to seniors," says Morris Township Administrator Tim Quinn. "There's an even spread pretty much across the town. We have a lot of families moving in because it's a very desirable place to live, with all the recreation opportunities and the schools are ranked very well. There are plenty of opportunities for young families… we have a number of neighbourhoods around the township that support a lot of families."
The town's tax base is diverse, too. Currently, their taxes come from 85 percent residential and 15 percent commercial. "We have a nice split between residential and commercial spaces," Grayzel says. "Including several office parks that house the large corporations we have here." Those corporations include Bayer, Shindler Elevator, Lanza Pharmaceutical Company, Covanta Energy, Crum and Forster Insurance Company, Travelers , and CIT Group. The town's largest employer is Atlantic Health, which runs Morristown Medical Center in Morristown, but hosts its supporting offices throughout the township.
Because of the coronavirus, operations have changed for businesses in town, with many continuing to have their employees work from home even after vaccinations have ramped up and COVID-19 numbers recede. Over the course of the pandemic, the town went from having near 100 percent occupancy in most of its office buildings to now having some spaces available to rent. These vacancies aren't the only reason the town's tax revenue is being impacted. Grayzel admits, revenue shortfalls from various things, such as the train station parking lot because people are not commuting, the swimming pool because of capacity limitations dur to Covid, and the municipal court. Another huge impact of everybody working from home is the increased amounts of garbage and recycling we've had to pick up. Businesses usually dispose a certain amount of trash during business hours, but it's now all being absorbed by the municipality."
To mitigate this, the town is looking to the future and implementing new, environmentally-friendly ways to reduce expenses, increase revenue, and keep Morris Township green. This includes compulsory electric vehicle charging stations in all new commercial developments, as well as a big push toward composting as a way to reduce the amount of garbage needing to be picked up. It's all about forward thinking and a vision for creating opportunity and growth.
AT A GLANCE
Morris Township, New Jersey
What: A progressive NJ 'doughnut town' surrounding Morristown; population 23,000
Where: Located one hour east of New York City
Website: www.morristwp.com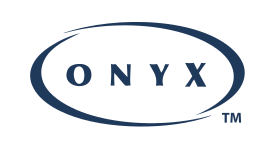 Onyx Equities, LLC – www.onyxequities.com
MORRIS TOWNSHIP, N.J., April 22, 2021—Since purchasing 340 Mount Kemble Ave. in Morris Township in 2016, Onyx Equities has completely transformed the tired, under-occupied 1980's office building into a modern and amenity-rich location attracting companies like CIT Bank which signed a 15-year lease for half of the mixed-use office park's 400,000 square feet.
Its full-height glass curtain wall façade, circular entrance, and multi-story atrium invite employees and their guests into a striking and modern workplace.  It has also been designed to meet Hackensack Meridian Health Keeping America Safe "Seal of Approval" certification with health and safety protocols including new state-of-the-art HVAC systems and controls, touchless common areas, and improved traffic flow throughout the building.
The workplace amenity package includes a new fitness center, conference center, barista bar, and full-service café to help its tenants attract the most talented labor.
"Morris Township is an ideal place to do business with access to New Jersey's major arteries including 287 and 78, zoning for many best uses, and leadership that is able to find the right balance of development that will support the municipalities growth while addressing current residents' needs," said John Saraceno, Jr., Co-Founder and Principal of Onyx Equities, LLC.
Onyx Equities' suburban office portfolio includes a diverse base of office buildings in New Jersey's Morris and Bergen County and the city of Newark, as well as Westchester County, and Long Island in New York.
Riker Danzig Scherer Hyland & Perretti LLP – riker.com
Riker Danzig Scherer Hyland & Perretti LLP, a full-service law firm, enjoys a powerhouse reputation representing clients in some of the most significant New Jersey real estate projects.  A diverse client base relies on Riker Danzig attorneys for counsel in redevelopment, land use, and complex sales, purchases and leasing.