MaidPro Franchise
Cleaning Up with Top-Rated Services
A Leading franchise model, MaidPro is sweeping the competition
There was a time when everyone tried to clean their homes from top to bottom while juggling other life demands. With today's busy lifestyles, very few households have the time nor inclination to clean from top to bottom. When contemplating hiring a professional service to get the job done, one must look no further than MaidPro, a leader in the industry.
For MaidPro, the job of cleaning is always carried out to the highest professional standards, providing superior service and top-of-the-line cleaning processes, and whose reputation is backed by the highly successful Threshold Brands.
Threshold Brands is the umbrella organization under which MaidPro and many other fine franchises can be found. Threshold Brands Vice President of Franchise Development, Ron Bender, sat down with Business View to speak and discuss MaidPro as part of our ongoing coverage of North America's most successful franchises.
MaidPro's Journey
As Bender explains, MaidPro was founded in 1991, as the brainchild of Mark Kushinsky and co-founder Richard Sparacio. The duo identified a gap in the market when Kushinsky couldn't find a quality maid service that catered to his needs.
Six years later, in 1997, MaidPro began franchising the concept to other would-be business owners, and its trajectory has been nothing short of impressive since. As Threshold Brands Vice President, Ron Bender, highlights, MaidPro epitomizes the entrepreneurial spirit.
"This is a relatively standard scenario in franchising," Bender says, "where you as a consumer go looking for a service, you can't find one that solves your needs for whatever reason, so you look to start a business to provide the solution."
"Mark is a consumer. He was looking for quality work at a good price. He wanted a solution that fit his family, and he couldn't find it, so he started a small local company that just took off."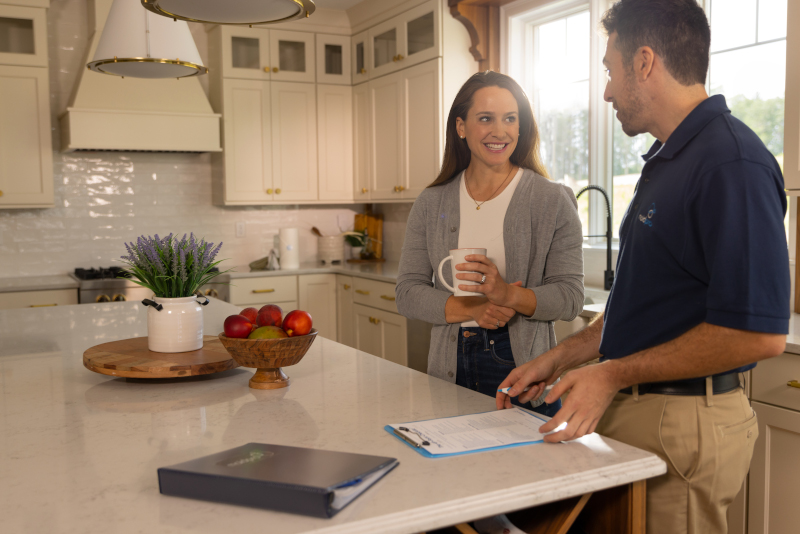 MaidPro's Green Commitment
In an era of increasing environmental consciousness, MaidPro stands tall with its voluntary adoption of eco-friendly products.
As Bender notes, New England has been known for being at the tip of the environmentalist spear, he adds, and thus it's not for nothing that MaidPro is headquartered in Boston. Such products may be more expensive, but the eco-friendly factor is an idea that resonates with consumers, as Bender points out.
"We've negotiated some great deals with some terrific vendors," he says, "and we specifically went out looking for those vendors who were offering eco-friendly products, manufacturing and the distribution as well. We want to be as green as possible."
That environmentally conscious outlook is yet another important factor contributing to MaidPro's overall success. With more than 270 franchises in the United States and a growing number in Canada as well, Bender notes that MaidPro is among North America's most successful franchises.
MaidPro's Accolades
MaidPro isn't just a momentary success story in a post-pandemic world; it's the product of dedication from franchise owners and their teams for over a decade.
"We are very highly rated in quite a wide variety of industry programs," he informs, "We have been recognized in various coveted platforms including the Entrepreneur Franchise 500, The Franchise Business Review, Forbes magazine, and many others. It's more than a post-COVID success or a flash in the pan," says Bender. It is rather a long-term program built up by dedicated franchise owners and the committed professionals they hire to do the actual house cleaning and with a very personalized, individualistic approach as well.
Local franchise ownership, Bender believes, offers a touch of personalization.
"When you get services from a franchise, as opposed to a large corporate location, I think you get more personal service, just because there's a local owner involved. Those local owners are much likelier to hire and promote people from within their community."
The way this affects MaidPro is that its franchisees get to determine exactly how they will market themselves. They can do only residential cleaning, or they can do some small commercial cleaning as well. It's up to the individual franchisees.
Franchisees can market their business through home shows, digital advertising, and other local methods. However, bender emphasis the importance of word-of-mouth from customers. Positive reviews and referrals are crucial to a franchise's success, he states.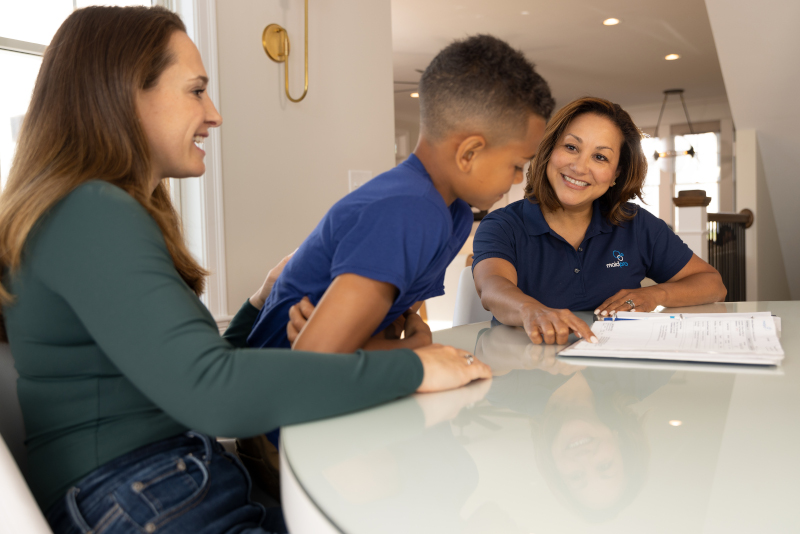 Training and Trust
Getting to know clients and cultivating trusted relationships are also essential, Bender shares.
"When you have someone come into your home to clean, among all of your most precious possessions, then it's important to know who is doing the work," he declares, "if we don't hire and train the right staff, or if our clients see different people every two or three weeks, then the relationship can start to decay, the trust factor goes away, and the satisfaction does decrease."
MaidPro offers training and career-related opportunities in a culture of continuous learning. The company's level of satisfaction has fostered loyal relationships with its customer-base and franchisees throughout the years.
"That's an incredible part of our mission," says Bender. "We want to open doors, not only for the franchise owners but also for their employees to pursue their dreams. This gives us tremendous satisfaction."
The culture of continuous learning, a collaborative team spirit, and individual growth, Bender says, all combine to form yet another key to MaidPro's success.
"Good employees want ongoing training. They want to learn new skills and then practice those skills for the future. Whether that future is with MaidPro or with someday owning their businesses. We think it's our responsibility as employers to assist our valued employees in learning by giving them more opportunities."
To this end, the company has rolled out an extensive online learning platform, empowering employees to hone their skills. Bender informs that the platform was first presented at Threshold Brands' annual all-brands conference in March 2023, and it has since proven a huge factor in ensuring employees do a better job.
Further, he adds, "We are helping franchisees to develop their staff's skill set and show them exactly how valuable they are. This learning-management system was not something that was required to do business, but we did it because we think that people are the greatest critical factor in the success of our franchisees."
A Mission Evolving with Time
MaidPro's mission has seen a positive transformation since its inception. The founders Mark and Richard created a business model based on exceptional service and a culture of camaraderie and trust among staff, franchisees, and customers.
As for the road ahead, Bender envisions more expansion, a broader service spectrum, and continuing with the approach of enriching the lives of customers, employees, and franchise owners.
The company has always been focused on keeping good employees on a long-term basis, thus ensuring positive, close relationships with clients.
That positive MaidPro culture is contagious and has since spread throughout the portfolio of Threshold Brands' franchises, he emphasizes. Bender says expanding services into other commercial streams of revenue, continuous improvement in employee recruitment and retention, and even greener products are all in the cards for the company's future.
Through it all, the bottom-line common denominator for MaidPro remains its people, as Bender enthusiastically points out.
To sum up MaidPro's spirit, Bender says it's about "being the best cleaning service you can get." The emphasis remains on nurturing the right people, and as Bender passionately asserts, when you invest in people, the rewards are boundless.
AT A GLANCE
MaidPro
What: A well-established house cleaning franchise
Where: Boston, Massachusetts
Website:  www.maidprofranchise.com
ADP – www.adp.com
Don't leave your success to chance. When you use ADP®, managing and paying your people has never been easier. We have got you covered with a modern, easy to use, all-in-one payroll & HR platform with expert service and support. Get a free quote by contacting nataly.canolopez@adp.com  or calling (305) 333-7807.