Lynchburg Virginia
Proud and progressive
Business View Magazine interviews Reid Wodicka, Deputy City Manager of Lynchburg, Virginia, for our focus on Economic Development in U.S. Cities
Sitting pretty at the foothills of the Blue Ridge Mountains, the City of Lynchburg is a thriving State of Virginia destination with a population of 81,000 and a median age of 28. Deeply rooted in history, the community itself is young and progressive.
Referred to as an "Eds and Meds" community, Lynchburg is the central medical hub for the region, with Centra Health providing services to more than 250,000 people. The hospital offers a range of specialized care, including cardiac and trauma care, pediatrics, mental health, and outpatient surgery. On the "Eds" side, Lynchburg is home to five colleges and universities, including the Virginia University of Lynchburg – a small, not-for-profit Baptist HBCU which opened in 1886. Notable graduates include poet, gardener, and civil rights activist Anne Spencer, whose Lynchburg home is now a historical landmark and museum.
With strong relationships between Central Virginia Community College and major employers in the city, students can receive training tailored to specific industries, creating opportunities for a skilled and ready workforce. The City of Lynchburg also offers programs to train and place potential employees. HireLynchburg is one program that has been put in place to support talent and in-demand skill development for Lynchburg industries. HireLynchburg aims to provide skills training and pathways to job opportunities within the City's target industry clusters. The program is run through the City Manager's office along with the Office of Economic Development and local industry partners.
Bridges to Progress, another forward-thinking Lynchburg initiative, is focused on working with the community to create self-sufficiency through employment, training and other opportunities. "I have found that some of the most effective programs are the ones that don't try to do everything, they just try to address one specific challenge," explains Anna Bentson, Lynchburg's Assistant Director of Economic Development & Tourism. "We can help place folks that are coming out of these programs directly with open positions in various companies, eliminating the red tape. The companies are willing to train; most of them want to do that anyway because it's faster and more efficient. The workforce development system is big, it's clunky, it's challenging. We are finding certain programs that are really effective, and we're trying to lean into those as much as possible."
Nuclear manufacturing and engineering is a major source of employment in Lynchburg, with core nuclear companies BWXT and Framatome having their U.S. headquarters in the city. BWXT is responsible for manufacturing naval nuclear reactors for every new submarine and aircraft carrier in the U.S. Navy's fleet. They also work with medical isotopes and are involved with NASA and in future potential Mars missions. Framatome services nuclear reactors and facilities worldwide. Both companies bring trainees into Lynchburg from all over the world. "Our number one priority is business retention and expansion," says Bentson. "We see the most growth in jobs and tax revenue and investment in the city in expansion of our existing companies. We really focus on growing our businesses here, and so even through COVID, we have continued to see our larger companies investing and expanding. BWXT and Framatome have both grown."
A new technology company, Cloudfit Software, has recently completed the redevelopment of a downtown building into their new headquarters. The 25,000 square foot, three-story 'Carter Glass building' was once the home of the local newspaper. With its art deco style and its location in the heart of downtown Lynchburg, the building holds historical significance and is on the National Register of Historic Places. Cloudfit is expected to bring more than 130 jobs to the community and is committed to investing in the revitalization and growth of the city.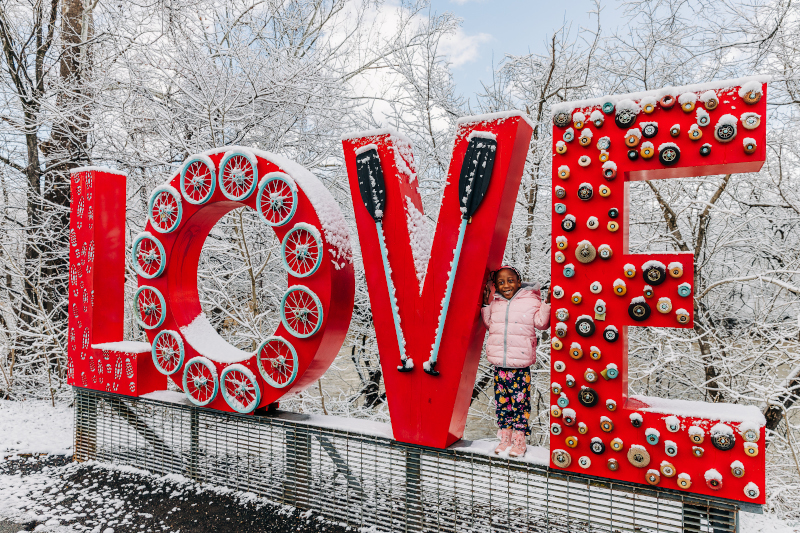 The Lynchburg Regional Airport, which is owned by the City of Lynchburg, is a great benefit when it comes to business attraction and retention, and Airport director Andrew LaGala has been instrumental in enhancing its economic impact on the community. As Bentson shares, "Having an airport in a region of our size is an asset that we greatly value, and the business community values as well. The airport currently has daily flights to and from Charlotte – from there you can go anywhere in the world. Andrew is working really hard to secure flights north of the city as well, and that is something the business community is incredibly supportive of. We have a great partnership with the airport from a marketing perspective, and we certainly are continuing to grow that partnership."
Throughout the COVID-19 pandemic, Lynchburg has seen ongoing business development, with companies like Flowers Bakery, maker of Dave's Killer Bread, completing their organic bakery expansion in 2020. Also, Bosch and Lomb, manufacturers of cut parts for contact lenses, have announced plans to expand their facilities in 2021. "Our larger companies continue to invest," says Bentson. "Our downtown is continuing to revitalize, we had two new breweries open last year in the middle of the pandemic. We are seeing kind of an uneven recovery, our smaller businesses, particularly in the restaurant and retail space, have struggled mightily, as they have all over the world. We certainly are aware and are trying to find ways to support them. These are the businesses that make our community a great place to be." The city was able to provide $4 million dollars in Federal CARES Act funds directly to Lynchburg businesses in 2020, with a high percentage being utilized by restaurant, retail, and service industries.
The housing market has also shown recent growth, including investment in older homes and neighborhoods. According to Reid Wodicka, Deputy City Manager, "We actually saw a tremendous amount of renovation and rehabilitation of our older housing stock. We have seen some new developments, mostly multifamily right now, because Lynchburg is almost out of space. We've built out a lot of the city, and we are seeing a lot of reinvestment in places where it had not been before. We are really excited that people have chosen to invest in the residential market. There are a lot of neighborhoods in the city that are really beautiful, and it's neat to see some of those are coming alive again."
Known as the City of Seven Hills, one of Lynchburg's challenges is walkability. The sprawling neighborhoods and hilly landscape make walking and biking less practical in some areas. Speaking to the issue, Wodicka reports, "We are investing in sidewalks throughout the city, where there haven't been sidewalks before, as well as bike lanes and other amenities that are making it better. In some places, it is really just the topography that is not conducive, but we see it in terms of sections of the city and making them walkable within themselves. We're doing that in some of our industrial parks and in other places as well." For those committed to actively hiking, or wanting to enjoy a leisurely walk, the Blackwater Creek trail system connects the city from end to end and is accessible from many points throughout the community. Developed from an old rail trail, the grades are less steep, making it a desirable walking location for many residents.
Currently underway in the city is a ambitious project to remove an old dam, supporting a manmade recreational lake which is no longer being used. The waterway known as College Lake, was created in the 1930s next to the University of Lynchburg. "We are intending to set the standard for how to remove these old, high-hazard earthen dams that are really an environmental travesty," states Wodicka. "Prior to when stormwater regulations developed, pretty much anything could go downstream, ending up in a lot of these lake beds." The long-term plan is to transition the area into an urban wetland. That wetland project is currently being designed, with plans to offer it as a learning space for students from Kindergarten to University level.
Another part of Lynchburg's robust environmental program is a tree replacement plan, through the Parks and Recreation department. The city also intends to add solar lighting on trails and in park pavilions to make community parks as green as possible. An electric vehicle program is part of next year's city budget, with the intention of replacing city-run vehicles with electric options. Wodicka notes, "Those are some of our green initiatives, but the wetland is going to be something that will ultimately be an attraction to the city. We are not only solving an environmental issue, but in a public private partnership, we are creating this urban wetland learning laboratory that will be, I think, really impactful for a lot of people."
Lynchburg is moving forward as an innovative, vibrant, and growing community that embraces its rich past. A source of pride for present and future generations.
AT A GLANCE
Lynchburg, Virginia
What: A vibrant historic city; population 81,000
Where: Piedmont region of Virginia, east of the Blue Ridge Mountains
Website: www.lynchburgva.gov

Lynchburg Regional Airport – flylyh.com
As Lynchburg's largest travel hub with daily jet service to Charlotte, NC, the Lynchburg Regional Airport is your gateway to amazing destinations. Whether you're catching a flight for business or vacationing with the family, Lynchburg Regional Airport remains the open, clean, and safe option for your travel! We're ready when you're ready!

Lynchburg Regional Business Alliance – www.YesLynchburgRegion.org
Since 1883, the Lynchburg Regional Business Alliance has worked to create a region where both businesses and individuals can thrive. Our mission is to lead regional economic development through enhancing the business climate, cultivating talent, generating jobs and investments, and promoting our region's brand and image globally.