Lightning Eliminators and Consultants (LEC)
stopping lightning in its tracks
With revolutionary products to prevent lightning damage, Lightning Eliminators and Consultants (LEC) shed light on the best solutions
Industries like oil and gas, petrochemicals, and others are highly vulnerable to the effects of lightning. The presence of massive quantities of flammable materials increases the risk of fires and explosions, which can result in significant damage to facilities and equipment and loss of life.
Additionally, in industries like power utilities, water treatment, and manufacturing, lightning strikes can damage electronic equipment and machinery, leading to downtime, lost productivity, and, in some cases, substantial financial losses.
While traditional lightning mitigation systems capture and conduct lightning strikes safely to the ground, usually at a high risk to the structure with the Franklin rod, one company has developed a unique system that dissipates lightning, preventing lightning from striking the building in the first place.
Lightning Eliminators and Consultants (LEC) provides advanced lightning protection systems designed, manufactured, and applied as a more robust alternative to Franklin Rod protection schemes.
Peter Carpenter, Executive Vice President at LEC, explains how the technology works.
"Conventional lightning protection is an attraction system, attracting lightning to a preferred termination point.
"Our approach is the complete opposite. We do not want lightning striking your facility because you must deal with all the energy in that lightning strike, in many cases well over 500,000 amps in 20 microseconds."
"Our technology, about 50 years old, lowers the static field in the protected area long enough for the lightning strike to terminate outside the protected area. Since all sites are different, our engineers custom design each installation, guaranteeing maximum protection and uptime."
LEC commenced operations when Roy Carpenter, Peter Carpenter's father, founded the company in 1971.
"My father was working in the space program for the Apollo missions, and part of his responsibility was to evaluate the risk of mission reliability," Carpenter narrates. "Most spacecraft launch from Cape Canaveral, Florida, which gets approximately 100 days of lightning a year."
"When evaluating the probability of a mission succeeding and what could cause a scrub or catastrophe, one major factor is a lightning strike to a vertical vessel sitting on what can be described as a stick of dynamite."
The senior Carpenter researched lightning and lightning protection and found that everyone was still using technology that went back to Benjamin Franklin – lightning rods and attraction systems.
"He thought to himself, we are trying to land a man on the moon, yet we're trying to protect this launch vehicle with over 200-year-old technology," Carpenter continues. "He believed there had to be a better approach, and the belief launched him on a mission to look at alternative lightning protection methods.
"During his analysis, he discovered a new prevention approach. He started his own business in 1971 with this innovative technology, naming it Lightning Eliminators and Consultants."
Since its founding, the company has provided lightning prevention services and solutions to companies in the United States, Africa, South America, and other countries. Carpenter describes its current approach.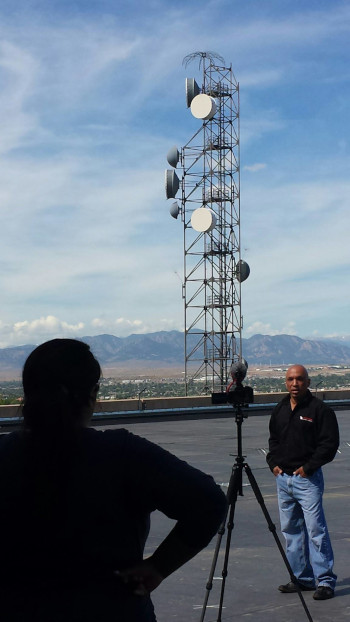 "When protecting a facility from a lightning event and maximizing its reliability and operations, we look at the direct strike," he states.
"Some of the questions we ask are – is there adequate grounding and bonding; is the facility using appropriate grounding and bonding practices; and third, is there adequate or strategic surge protection?"
"Surge protection is especially critical because it protections equipment from the secondary effects of a strike. Although surge protection is common today, back in the early 70s and even mid-80s, you couldn't buy a surge protector at your local electronics store. They didn't exist."
"Our company was one of the first to provide protection against a direct strike plus surge protection."
Joe Lanzoni, engineering sales manager at LEC and a 31-year veteran, chimes in.
"We started designing and manufacturing surge protectors in the 70s. Recently, I was on an airplane reading an in-flight magazine and saw Roy Carpenter's name mentioned in an article about surge protectors. One of his designs has become the standard low voltage surge protector design."
With a wide range of products, including the patented Dissipation Array System (DAS) applicable to a broad spectrum of industries, LEC's clients include companies like ExxonMobil, UPS, BASF, Valero, and others in heavy industries like oil and gas, petrochemical, utilities, aerospace, and defense.
Brian Daugherty, an engineering sales manager at LEC, describes the company's typical client list.
"About two-thirds of our customers come from the petrochemical industry, including refineries, chemical plants, and petroleum storage tanks. We also have a lot of paper and pulp manufacturers who store highly volatile liquors used in turning wood into paper products."
"Other clients come from the broader process plants industry like petro plants that make Vaseline and plastics and chlorine plants."
The company also services clients in the utility industry, including fossil fuel, nuclear, solar farms, data centers, and similar installations.
LEC's target customers are represented by knowledgeable engineers tasked with finding the right solutions. As such, most sales calls with potential customers are more about explaining the solution than making a hard sell, as Daugherty explains.
"What's unique about our business model is that we're consultants, not salespeople. Our primary focus is to educate the customer to make the best decision for their use case."
"We discuss how lightning interfaces with their facility and how geography and atmospherics factor, giving the customer a good background of what we do and then letting them make the decision."
"This approach is one of the main reasons we've been successful considering what we sell is not the general standard, affordable compared to alternatives, or an easy sell."
"Once we've educated them, however, they are willing to pay for the system reliability we offer. They understand that we're not just protecting structures; we're ensuring their operations continue running."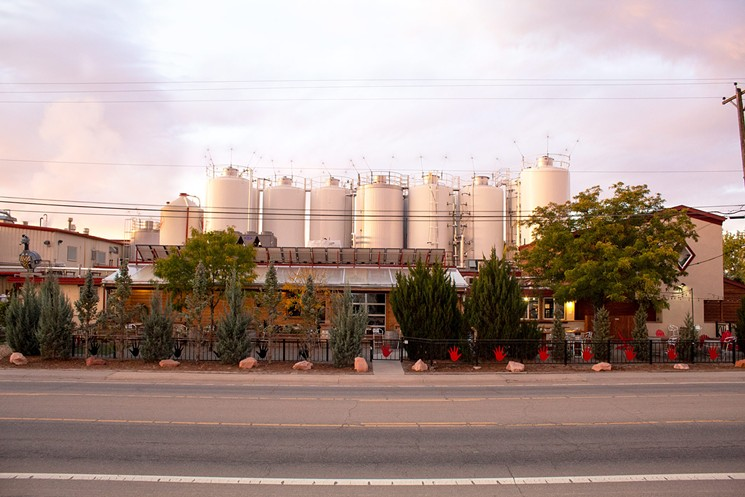 "For instance, if a refinery trips offline due to a lightning event, you don't flip a switch and turn it back on. They lose production and must burn off some of the production through flaring, which gets them negative exposure, costs them carbon credits, and results in lost product, all caused by their system tripping offline."
LEC's protection and system reliability solutions are encompassed in its three main offerings; direct strike protection, good grounding practices, and surge protection.
"The foundation of what we offer is helping customers maximize uptime or reliability," Carpenter says.
"We ensure their facilities can operate safely and continually during an electrical storm. They're not going to shut down or flare, factors which help them meet their goals of maximizing efficiency and profitability while avoiding the negative effects of such events."
"For instance, if a petroleum tank holding tens of thousands of barrels catches fire, they might be able to put the fire out though they will still sustain losses."
"If they don't manage to put out the fire, and the tank blows up, they could lose millions of dollars worth of product, depending on how big the tank is, including the tank and all other adjacent equipment. In such a scenario, they've lost the tank and product and gotten bad PR and emissions from a lightning strike event."
While at face value, the superiority of LEC's systems is apparent when competing with entrenched and cheaper Franklin rod technologies, convincing a customer can be an uphill task, as Lanzoni explains.
"Our biggest challenge is overcoming the dominant standards across the world, which are all written around lightning rods," he says.
"As a very entrenched method, many engineers are reluctant to implement a solution that does not conform to these standards."
"However, for those willing to put the standards off to the side for a minute and consider the physics behind the thunderstorm, lightning event, and static dissipation, a light bulb goes off. They see why our approach might make more sense, especially for a plant managing flammable materials or having much electrical equipment."
This educational approach continues to be the company's formula for success and is why it counts many Fortune 500 companies like FedEx and UPS as some of its long-term clients.
LEC's success is also attributable to its global network of partners through which it sells its solutions, including Boab Engineering in Nigeria, which sells the solutions in Nigeria, Ghana, and Togo, and Alpha Process Sales in Texas.
Carpenter's vision for the company is to continue emphasizing what makes its products and solutions unique.
"Our education-first approach has been highly successful, so we plan to continue offering tailored presentations to potential clients. We also want to continue improving our products and pushing the limits of what they can do."
"The goal is to ensure LEC remains the industry leader in providing a system/sales integrated approach to lightning protection for sophisticated, sensitive industrial applications."
AT A GLANCE
Lightning Elimination and Consultants
What: Leading product solutions company targeting lightning protection for commercial clients
Where: Boulder, Colorado
Website: https://www.lightningprotection.com/
Boab Engineering Services Limited – www.boabengineering.com
Providing industry-specific solutions, Boab Engineering Services Limited (BESL) continues to stand above the steep competition. Expertly offering services specifically tailored to meet the rigorous technical standards clients expect to receive in the oil and gas sector, BESL remains the industry model while always keeping its clients at the forefront.
Growing at a fast rate, BESL boasts a  core team of professional engineers and experts who take solutions seamlessly from conceptual stages through to completion. Solutions that not only add value to its clients' industry requirements but also represent innovative and cutting-edge options.
BESL services encompass flow measurement in liquid and gas, instrumentation for projects, as well as supplying everything required from pipe fabrication to complete SCADA Development (Supervisory Control and Data Acquisition Systems).
BESL services effortlessly cover all phases of engineering designs including procurement services, installation, instrumentation, and calibration in addition to fabrication and construction support. BESL also possesses a highly-skilled workforce to get the job done and lead the sector by example.
All of BESL's expert solutions and services are carried out to the highest safety standards and with sustainability objectives in mind. Forming strong customer alliances and business partnerships are central to BESL's business structure and forms the background of the Boab Engineering Services' operational model.
BESL is a proud partner to Lightning Eliminators and has utilized Lightning Eliminators' groundbreaking LEC-DAS Technology to protect various facilities from damage incurred from lightning strikes. BESL has successfully installed these cutting-edge protection systems to help its valued clients protect their structures.
With end-to-end proven solutions and top-quality services, BESL continues to offer sector-focused results that outstrip the competition.