Lewiston Nez Perce County Regional Airport
facing the challenge and embracing the growth
With a host of operational upgrades in the pipelines, Lewiston Nez Perce County Regional Airport hits new aviation heights
Mike Isaacs has been at the helm of the Lewiston Nez Perce County Regional Airport for three years. Taking the job for a challenge after a lifetime spent in the aviation industry, he feels this has been not only his biggest challenge to date, but also the most rewarding time of his career.
"I was at an airport in South Dakota, and I had pretty much-done everything I needed to do there. I built a new terminal building and fire station, got air service, and did all kinds of airfield projects. I was looking for something bigger," explains Isaacs.
Having gone to college to be a commercial pilot, Isaacs moved on to managing, first a weather station and then took over his first airport, in the geographic center of Montana – seeing a career that has taken him as far as Alaska, and now into Idaho over the past 24 years.
"Lewiston Nez Perce County Regional Airport is a primary commercial airport with an air traffic control tower that happens to have the best weather in the region," says Isaacs, "We have service with Delta and United Airlines that served 82,000 passengers in 2022. They take us nonstop to Salt Lake City, Utah, and Denver, Colorado, regularly exceeding industry performance standards. There are also business charters daily and heavy  charters for Washington State, Pullman, and the University of Idaho for football teams in particular. We can handle Boeing 737- 800s, however commercial service is usually on an Embraer 175, a 76-seat jet to Salt Lake and United is still operating the CRJ 50-seat jet."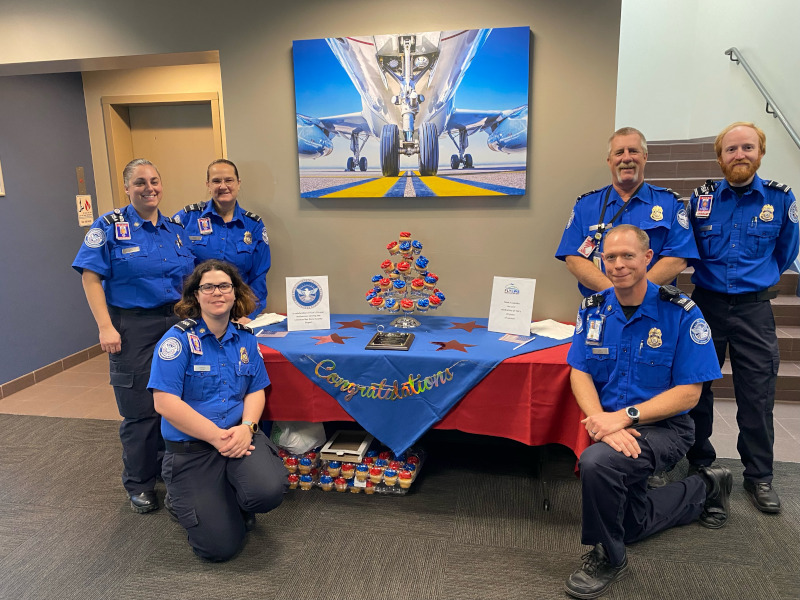 Situated on 865 acres at an elevation of 1,442 feet Lewiston Nez Perce has two asphalt runways: 8/26 is 6,511 by 150 feet and 12/30 is 5,002 by 75 feet. The airport is jointly owned by the City of Lewiston and Nez Perce County and administered by a local airport authority.
Approximately 80 percent of its focus is on general aviation with 115 aircraft based out of the airport. Hangars, as well as other facilities, are a mixture of built infrastructure and ground leases. Hillcrest Aviation and Frontier Aviation Jet Center serve as FBOs for the airfield, offering a full range of services.
Lewiston was voted one of the top 10 places to live for the outdoorsman as it boasts some of the nation's finest hunting and fishing. Located where the Snake River meets the Clearwater, about 30 miles southeast of the Lower Granite Dam in the state's north-central region.
Known as the Gateway to Hells Canyon, outdoor recreational opportunities are literally, around every bend. The Lewis-Clark Valley is Washington and Idaho's historical American Viticultural Area, producing award-winning, nationally recognized premium wines. With dams and locks on the rivers, Lewiston is reachable by some ocean-going vessels, making it Idaho's only seaport and the farthest inland port on the nation's west coast. This also means Cruise Ship traffic.
For this area of the US, tourism is a huge draw, dating back to 1944 with Cessna Bush planes, through the advent of the jet-powered aircraft of the 1960s, people have been coming and going for as long as anyone can remember. Despite the historic interest in the area, there does seem to be a recent uptick in travel to the area.
These last few years have seen a period of unprecedented growth for the airport, which has completed $22 million worth of infrastructure projects in the last four years. "We are currently doing a terminal study because our terminal was built in 1960 and it was remodeled in 1995," Isaacs adds.
"We're taking advantage of bipartisan infrastructure funds to do a terminal study in 2020. The first thing we must determine is if the existing building is sufficient for a remodel or if it makes sense to do new construction."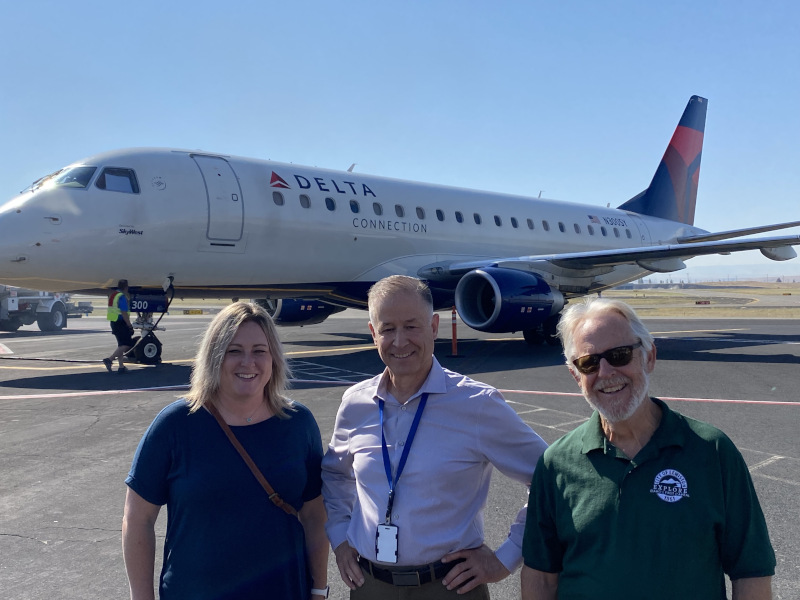 Another project Isaacs points to which will improve conditions on the airfield is a new runway lighting project. The lights will be raised higher off the ground, right now they sit 12 inches above the tarmac which are prone to being obscured by snow. New signs, markings and asphalt fog seal will round out that project. Coupled with new snow removal equipment on the way, this will offer better lighting, and safer and more efficient operations. " That's another $4M of infrastructure coming to LWS," Isaacs points out.
With Covid changing the business work landscape, and remote employment economy, airports have been working lately to improve service. Lewiston Nez Perce County Regional Airport has acknowledged this by expanding its boarding areas and adding a business center within that space so people can have a private area to continue working.
"We have also recently requested proposals for an expansion project out front of the terminal," says Isaacs. "There is an old ballpark, Hathaway Park, which has been closed for years and we are looking to put a hotel, restaurant, and drive through coffee shop on the property.
"That itself was forward-thinking because tourism in Nez Perce County doubled the year after. We had 17,000 passengers for tourism alone, many of whom are passengers with the cruise ships, and we are anticipating 20,000 this year. It was reported that there was a $20 million profit on that $4 million investment."
"At the airport, we are investing in the future as well," he continues, "We are building a new hangar area that's going to accommodate 30 hangars on the South side of the airfield. It is very hard to build there because the bedrock is so shallow, and it is pure basalt, one of the hardest rocks in the world – so it was expensive, but we decided to use the last of our Covid relief money to make those sites build-ready. This winter we have put in all the infrastructure needed for future builds on that side. We also started having a shuttle service to the University of Washington – and that has proven to be very beneficial," he highlights.
"My greatest reward in this job is the people. Most people who travel have no idea what goes into running an airport, or even what is happening behind the scenes for their flight. They do not realize what it takes to get them to their destination. I enjoy making it seamless and stress-free. That's really what I strive for. So, my greatest reward is getting these individuals as return customers flying back and forth."
Isaacs reflects, "Looking into the future, I see us building out our South Industrial Park and hangar area, which will generate extra revenue and be a real benefit. Before I leave, I would love to see more air service. We must reestablish Seattle service because a large part of our customer base wants to fly to Seattle, and we currently don't have that. I only see things getting better as we move forward."
AT A GLANCE
Lewiston Nez Perce County Regional Airport
WHAT: A public-use airport jointly owned by the City of Lewiston and Nez Perce County
WHERE: Two miles south of Lewiston, Idaho
WEBSITE: https://www.golws.com/
CCI Ammunition | Speer Ammunition
www.cci-ammunition.com | www.speer.com
CCI is headquartered in Lewiston, Idaho and manufactures a variety of rimfire and centerfire shotshell ammunition for hunting, competition and recreational shooting, as well as primers for reloading. It also produces industrial powerloads, Blazer handgun ammunition and is home to Speer Ammunition. CCI and Speer are part of the world's leading sporting goods manufacturer, Vista Outdoor. Learn more at www.cci-ammunition.com and www.speer.com.