La Crosse Regional Airport
Bringing in business
Business View Magazine interviews Ian Turner, La Crosse Regional Airport Director, for our focus on Best Practices at U.S. Regional Airports
In his book Life on the Mississippi, Mark Twain mentioned one of the two towering 500-foot bluffs, Granddad Bluff, that sets the city of La Crosse, Wisconsin apart from the relatively flat prairie land surrounding it. Lying at the far west of the state and situated on the mighty Mississippi River, La Crosse is known not only for its beauty but also as a major hub for industry.
"La Crosse is a pretty unique place," boasts Ian Turner, La Crosse Regional Airport Director, who was thrilled when he and his family decided to move to the area. "A lot is happening here, including a thriving and robust downtown, which is unique these days. It also has so many festivals and celebrations. We have Riverfest and we have the Rotary Christmas Lights – a holiday lighting display which attracts tens of thousands of people every year. But the biggest one is Oktoberfest here in La Crosse, which is the largest in the Midwest."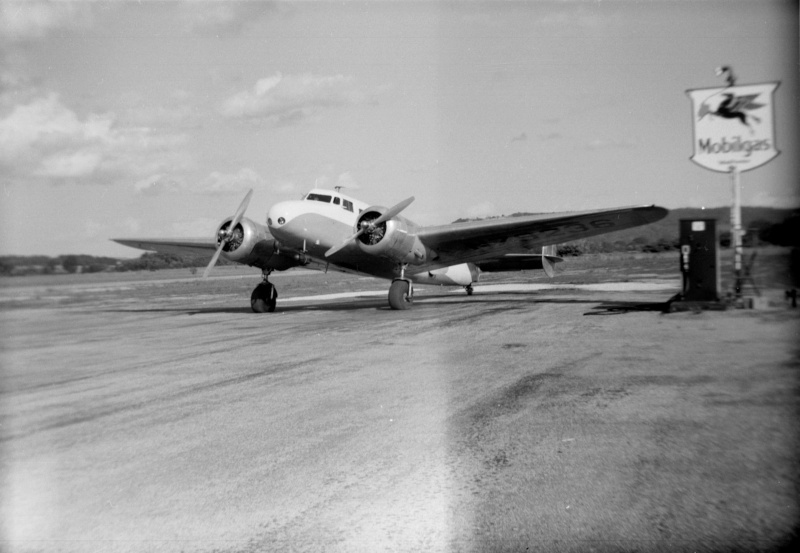 La Crosse is the kind of place people take pride in, one steeped in history and tradition. Back in the 17th Century, the French used the area as a fur trading post. It saw Native American habitation, as well, but was relatively unsettled for the next century or more. The first white settlement at La Crosse occurred in 1841 when Nathan Myrick from New York moved nearby to Prairie du Chien, unsuccessfully looking for work in the fur trade. Finding no openings, he decided to establish a trading post upriver at the then still unsettled site of Prairie La Crosse.
The La Crosse Regional Airport itself has a long and storied history. It was only eight years after the Wright brothers first took flight in December 1903 that La Crosse residents had their first airplane flight. In October of 1911, Hugh Robinson, a regional daredevil, gave a flying demonstration to people who had gathered at the local fairgrounds. Robinson returned several days later and landed a hydroplane on the Mississippi River to deliver airmail to the city. The first airport, Salzer Field, was built just eight years later and by 1926, Northwest Air was offering commercial service. In 1933, the city leased land on  French Island and by 1945 a brand-new airport was created.
"I've been here just over a year at this point," says Turner, "and I can tell you that one of the most unique things about this airport is we're the only commercial service airport that is on an island in the middle of the Mississippi River. That creates some interesting challenges for us from an operational standpoint with anything from wildlife to construction affecting and limiting access to the island. There are also weather-related issues and we get some interesting winds from the bluffs and coulees from time to time."
The airport has made the most of the island, however. La Crosse Regional covers 1300 acres of land, a large portion of French Island. It has three runways, the longest of which is a little over 8700 feet and can handle just about any airplane in the world. A total full-time equivalent of 21 employees, 16 full-time and the remainder being seasonal part-time employees, keep the airport operations running smoothly. The terminal building has 3 gates with jet bridges and one ground loading gate with the capability of handling aircraft up to the size of a Boeing 757.
"We just completed a substantial remodel of the terminal in 2016," Turner notes, "so we've got a very, very modern terminal even though the bones of it were first constructed in the mid-1980s. We recently opened a car wash which is open to the public although its primary purpose is to assist our car rental agencies in being able to quickly turn rental cars around and get them back out on the street. We have an excellent FBO here in Colgan Air Services who can handle just about any business aircraft that may want to come to La Crosse or may need to stop for fuel. La Crosse is conveniently located in the middle of the country, so if you are flying from the east coast to the west and you need to stop for fuel or servicing, this is the place to do it. In addition to that we have a half dozen or so private hangar tenants who operate their business aircraft, and somewhere in the neighborhood of 60 private aircraft are housed in the airport's T hangars on the Eastside. We also have the interesting situation of having a public beach on airport property."
Turner goes on to talk about how the vast majority of users are business travellers. The La Crosse region has one of the most diversified economies around. The medical industry has the Mayo Clinic hospital in La Crosse, and Gunderson Health Systems that operate hospitals, clinics, pharmacies and labs in Iowa, Minnesota and Wisconsin, are headquartered there as well. Then there is Trane Industries that sell air conditioning and heat units across North America. Ashley Furniture is also headquartered just north of La Crosse. Add to that the three universities and colleges in the city – the University of Wisconsin – La  Crosse, Viterbo University, and Western Technical College – and it amounts to a lot of business travel.
"Nearly a quarter of our passengers and a sizable portion of our general aviation business is Department of Defense driven," says Turner. "Fort McCoy is located approximately 30 miles east of our airport. Since the Fort is the Army's Total Force Training Facility that customizes training for all branches of the military and some foreign country training and non-military training, as well, it is a big economic driver in our community and something important to our success."
The airport just wrapped up two substantial projects at the end of summer 2020. One was to re-pave most of the taxi lanes in and around the general aviation hangars. Turner notes, "We also just finished expanding the terminal apron to better position ourselves for more growth in the future. The terminal expansions to the south and the east will allow us to provide adequate parking and utilization of the terminal by the new generation of aircraft that airlines are picking up.  Next on tap is likely the resurfacing of runway 13/31, and we also have an acquisition of a new aircraft rescue firefighting vehicle coming up in the next year or two. Mathy Construction Company was the general contractor on the taxi lane project and a subcontractor on the concrete project for the terminal apron. They've done a lot of our construction work out here and they're a pretty phenomenal contractor to work with. They get the job done and they do it well." Overall, construction in 2020 amounted to about $3.5 million of work.
The La Crosse Airport team has also begun to look at green initiatives, having converted all the lighting on the field and in the terminal to LED, which is both environmentally friendly and cost-effective. Down the road, they hope to be developing a lot of the unused property at the airport for both aeronautical and non-aeronautical purposes. "We want to do this to diversify our ability to maintain our self-sufficiency as an airport but also to maximize the use of some of our land that is not necessarily attached to the airport," says Turner. "Some of it is across roads, which prohibits our use of it from an aeronautical standpoint, so it would be good to put it to use with something beneficial to the community and the airport as a whole."
"I guess we have evolved along the same path as most airports," Turner concludes, "We had commercial air service at this airport for the vast majority of time since it was built, but we have also had our share of dips and peaks. The biggest change, I think, for us and a lot of airports in the upper Midwest, was the Northwest Airlines merger with Delta airlines, which saw a big shift in the number of flights. But when you lose one thing, you pick up something else and we just saw the recent reintroduction of service to Detroit by Delta. There is always something new happening here. That's why I like doing what I do. It's a dynamic work environment. I come to work and I may be addressing a bunch of invoices that have been short paid by a couple of pennies here or there, or it may be dealing with a security incident, or a VIP visit. It is always something different and exciting!"
AT A GLANCE
La Crosse Regional Airport
What: Uniquely situated commercial service airport
Where: Located on French Island on the Mississippi River in Wisconsin
Website: www.lseairport.com