IntelliTrak
Maximizing Efficiency and Productivity for Industry
On the right 'track', IntelliTrak provides the industry template with quality products
With over 700 installations worldwide, IntelliTrak's automated systems are designed to maximize efficiency and productivity for enterprises. Collaborating with sectors spanning finishing, assembly, heavy industrial, automotive, storage, aerospace, and agriculture, IntelliTrak dedicates itself to tailoring solutions that precisely align with the distinct requirements of each company.
Boasting a track record that highlights years of experience and expertise, the company continues to deliver high-caliber, comprehensive handling solutions that are ready to integrate and excel.
IntelliTrak's Evolution
IntelliTrak's journey, as recounted by President Tom Robertson, has been marked by significant evolution and growth. Originally the company was affiliated with a European organization, entering into a technology licensing agreement in 1994.
In 1995, the company was divided, and IntelliTrak Incorporated was established as an independent entity. Initially concentrating on the light-duty market, a pivotal shift occurred in 2001 when they introduced a new product line that expanded their presence into the automotive sector. By 2005, IntelliTrak had demonstrated notable success in the competitive automotive market, leading to its acquisition by a holding company based in Kansas City.
This provided IntelliTrak with additional capital and technology resources, facilitating the continuous development of new product lines and the exploration of fresh markets. "We've been on a growth curve since that 2005 acquisition," Robertson recounts.
"We developed two new heavy system conveyors that opened up markets that we had zero market share in. And, we've been on a 15 to 18-year trajectory of increased revenue, increased sales, every year for that window. We are currently at a record backlog and record revenue year this year."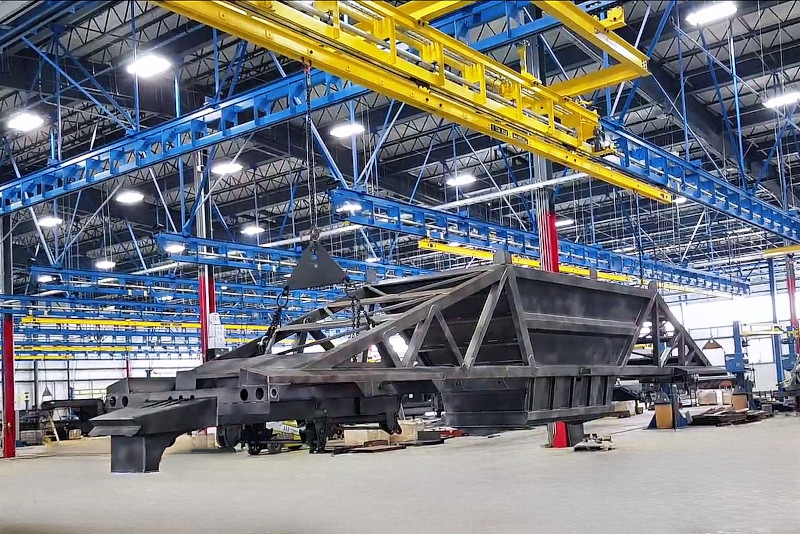 Ongoing Projects and Trends
Despite a brief slowdown in 2020 caused by the pandemic, Robertson notes that IntelliTrak swiftly recovered. He remarks, "What's been interesting is coming out of that, for so many businesses, especially in the high volume production, automotive, aerospace, it has driven automation, which is exactly what we do."
Noting that this shift away from manpower is geared towards enhancing efficiency and bolstering reliability, Robertson adds, "The ROI on those automation projects have proven themselves to our customers, and that has helped snowball us into bigger and better projects. Our network is growing, people are seeing the success, and we're able to demonstrate that ROI to so many others because of what we've done so far."
He suggests that the tight labor market has had a notable impact on the investment in process automation. For instance, instead of relying on forklift drivers to transport goods from point A to point B, companies have opted to implement conveyor systems.
"When employees were being incentivized to stay at home, businesses that were counting on that labor to get production accomplished were struggling and having to pay more to keep people employed," Robertson maintains.
"They were trying to find alternatives for a more reliable process. Conveyors, overhead conveyors, automation, and robotics, have become the solution for a lot of those challenges."
Regarding ongoing projects, Business Development Manager Justin Hamilton explains, "We cut our teeth in the automotive market, and that has stayed high on our saturation list of what industry we're playing in."
In addition to automotive, the finishing industry, particularly in the context of paint applications, has experienced significant growth in recent years. IntelliTrak has forged partnerships within this sector, and it has grown to become another substantial segment for the company.
Most recently, there has been a focus on the emerging vertical farming industry, which is still in its early stages. Hamilton says companies are striving to establish efficiency and cost-effectiveness as they compete to be pioneers in this innovative field. He admits that exploring this realm and working with these companies to help them achieve their goals has been an interesting journey so far.
IntelliTrak's Growth and Performance
Sales Manager, Don Owens reflects on IntelliTrak's recent performance, noting that they've consistently achieved impressive results over the past few years. Their revenue has shown substantial growth, reaching 20% to 30% since the onset of the pandemic.
As far as the reason for this growth, he maintains, "I think the opportunities that have been presented to us for automation have gone in our favor, especially with the product lines that we offer, and the capabilities that we have."
In terms of their sales approach, Owens mentions that IntelliTrak traditionally relied on trade shows to generate leads, but the pandemic led to the temporary suspension of many such events. "So, we had to find some alternative methods," he relays. "We stepped up our advertising on the Internet. We stepped up our opportunities for social media on LinkedIn and various platforms like that."
While they haven't returned to trade shows yet, they carefully evaluate the cost-benefit ratio of participating in these events compared to the leads generated and current business prospects. Currently, their reputation in the marketplace is strong, and word-of-mouth recommendations are contributing significantly to their success, with others recognizing what IntelliTrak can offer to businesses.
"I think our name is very favorable in the marketplace, and they're spreading the goodwill of what IntelliTrak can do for other companies," Owens asserts.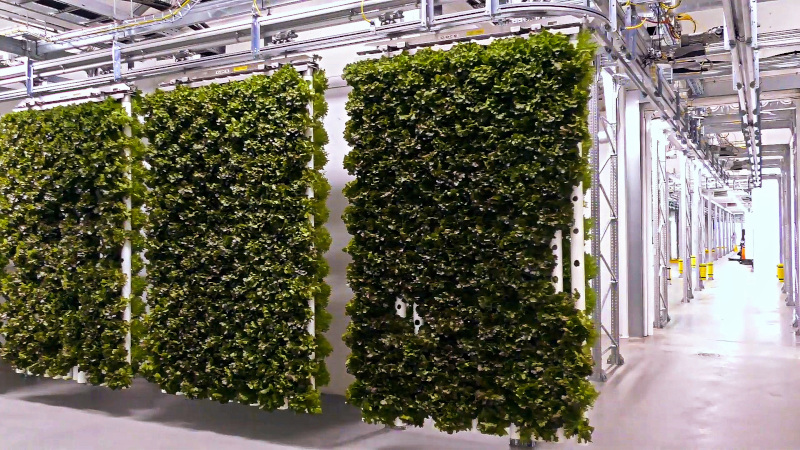 Growth, Automation, and Supply Change Issues
In response to the growth of the company, and to match the increased volumes, IntelliTrak has expanded its facility and increased on-hand inventory to combat supply chain issues. They recognized the need for better inventory management and implemented a new business system over the past year.
This system, launched in April, has provided tools for managing inventory, production, routing, and workflow definition, resulting in visible improvements in inventory management, manufacturing, and shipping logistics.
"Sales is still not as automated, we can probably do a little bit better there," Robertson acknowledges. "But we've been fortunate that our customers are becoming repeat customers. They're multiple facility folks and when we are successful in one of them, it sort of spreads into the others. We have had more repeat customers because of the success of applications that we've done."
Regarding automation in the facility, Robertson explains that they automated their workflow and reduced paper usage. Now, tasks that used to involve manual paperwork are streamlined through automation and digital dashboards.
This has provided real-time visibility into the status of processes and has significantly increased overall efficiency. Additionally, they invested in higher-capacity and higher-quality capital equipment, including a fiber laser upgrade and CNC machines. This investment allows them to handle more production in-house, providing more control over their manufacturing processes and helping them cope with supply chain and vendor challenges.
Embracing Emerging Industry Trends
On the subject of industry trends, Robertson conveys that on the automotive side, there has been a big push toward the EV market. Unlike the traditional five-year development timeline for automotive launches, companies are working to compress it to one or two years to seize the market share for EVs.
"That's where quick deliveries and standard configurations of systems have allowed us to jump in. In the EV world right now, everybody is pushing to get systems up and running and get products out the door. So that's been very advantageous for us," Robertson says.
He shares that another emerging market for IntelliTrak over the past five years is industrial finishing, particularly in the realm of heavy, large products such as tractor-trailers or smaller trailers. Their product line is well-suited to this sector, as they offer heavy-duty equipment like boom lifts, cranes, and trucks, facilitating efficient processes for applying high-quality finishes to long parts.
IntelliTrak values a strong relationship with sister companies, Standard Automation, and Automatic Systems Incorporated (ASI). About these relationships, Robertson remarks, "We have worked closely with them in not only the sales side and estimating side of projects but also then on the implementation side. We're overlapping more and helping each other out more. Those two businesses have been instrumental in some of our growth and success."
Intel Finishing has also been a crucial and valued partner for the company, primarily in the realm of finishing as it has grown over the last few years.
The future of IntelliTrak looks promising as they adapt to market trends and leverage partnerships for growth. As a parting thought, Robertson highlights the increasing justification for automation and the influence of AI on machine-driven production.
Owens emphasizes the expanding opportunities in the EV market, especially in areas like battery production and instrument panels for EVs, predicting substantial revenue growth. Hamilton points out two specific areas of focus, firstly, their venture into vertical farming, and secondly, their commitment to heavy industrial applications.
Overall, IntelliTrak is poised to continue its success by capitalizing on emerging trends and expanding into markets where its expertise and innovative solutions are in high demand.
AT A GLANCE
IntelliTrak
What: Manufacturers and Engineers of custom Automated Systems
Where: Fairfield, Ohio
Website: www.intellitrak.com