Indiana State Fairgrounds & Event Center
Memories happen here
Business View Magazine interviews representatives of the Indiana State Fairgrounds & Event Center for our focus on Best Convention Centers and Event Venues.
Laid out over 250 acres, the Indiana State Fairgrounds & Event Center is home to more than 1,000,000 square feet of event space and offers the most flexible event venues in the state of Indiana. Twice blessed, with modern event facilities in a historical Indianapolis setting, the Center has hosted more than 115 Indiana State Fairs since it opened in 1852. The Indiana State Fairgrounds & Event Center began its present existence as a year-round events center in the 1990s, and today welcomes conventions, consumer shows, conferences, sports, concerts, fairs, exhibitions, meetings, weddings, banquets, and retreats. It's a special place where memories happen all year long.
Business View Magazine recently spoke about the operations and surprising scope of the Indiana State Fairgrounds & Event Center with Executive Director Cynthia Hoye; VP and COO Mike Berkery; and Anna Whelchel, VP of Marketing, as they geared up for the August 2019 edition of the beloved Indiana State Fair. The following is an edited transcript of that conversation.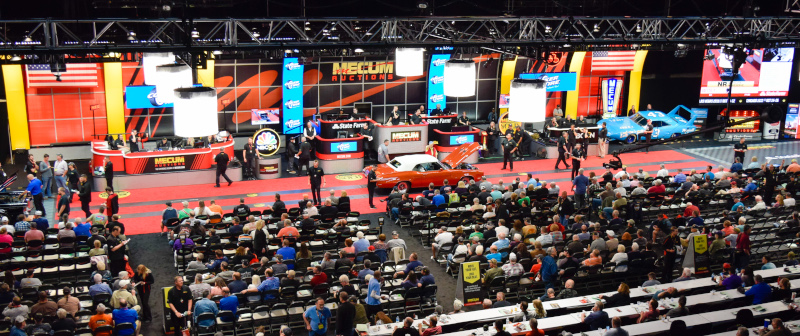 BVM: What sets the Indiana State Fair apart from the rest?
Hoye: "The Indiana State Fair started in 1852. We're the sixth oldest state fair in the country. It was held in downtown Indianapolis for many years, and then traveled to other cities across the state of Indiana before moving back to a different location in Indianapolis in 1891. They purchased two farms and the first fair was held in this location in 1892, where it continues to this day. In the 1850s, these fairs were a place for farmers to come together and share best practices in livestock and equipment, and how to farm. In today's world, the fair is more about the farmer helping the consumer understand where their food comes from.
"What sets the Indiana State Fair apart from other fairs is our commitment to agriculture and livestock; our commitment to 4H and youth; and our commitment to teaching the story of agriculture. When the fairgrounds was built in 1892, they had a grandstand, a place for arts and culture to be showcased, and all sorts of buildings on the campus specifically for livestock. As we have progressed over 160-plus years, we take great pride in using the buildings as multi-use facilities. One day, you may have a livestock show, the next day a flower and patio show, or a hockey game. We're driven to maximize the use of these facilities 365 days a year, not just the 17 days of the fair every August."
Berkery: "Of the 60 buildings, I would consider 18 to be multi-use buildings for events on a year-round basis. We have 30 designated outdoor spaces, including parks and an amphitheater of sorts, and almost 50 acres of open parking lot space. We also have a number of stables (horse barns) on the campus. In the center of the fairgrounds is a mile track, where standardbred horses train daily. And the centerpiece of the fairgrounds is a historic coliseum.
"The Indiana Farmers Coliseum was built in 1939, and underwent a $353 million renovation from 2012 to 2014, when we renovated the entire interior and exterior of the building – basically, demolished the interior down to the four outside walls and rebuilt a brand new modern facility with seating capacity for 6,000. It was constructed for livestock and hockey as its primary tenants; we have a minor league professional hockey team that calls it home, as well as an NCAA Division One basketball program, and many other year-round uses, such as concerts and family events."
Whelchel: "What makes us truly special is that we not only produce the largest event in the state every year, the Indiana State Fair (averaging 900,000 guests, annually), but we also play host to over 400 other events. So, while the fair is our history and the tradition of why we exist, the impressive operation we have outside of that really sets us apart."
BVM: Are you self-supporting or publicly governed and financed?
Hoye: "We are a quasi-governmental agency. As a treasured Indiana institution, we have an appropriation through the state, annually, but there are also other appropriations given to the Indiana State Fair, at times, to make sure it is a thriving enterprise for the state. The economic impact of this institution is almost $200 million in direct impact on the city and the state, with the job equivalency of almost 1,100 full-time jobs.
"Over the last 20 years, we've invested almost $160 million into this property from a variety of different sources – philanthropic, private support, corporate support through an extensive sponsorship program, state support, and federal support from transportation enhancement projects. We've also earned a majority of our revenue. Half of our revenue comes from the fair, and we're now up to 50 percent on a year-round basis for our Events Center activities that happen on the campus."
Berkery: "As a part of the investment we've made, specific to building renovations and other capital investment in guest enhancement areas, we focus on technology. Our entire campus has Wi-Fi coverage – something our events and fair-goers continue to demand to enhance their experience here. All our buildings have wired capabilities and we have a large inventory of audio/visual equipment that we rent out to meet technology needs; video is very common for many of our events. In the coliseum renovation, we invested in a state-of-the-art, center-hung video scoreboard; a full camera video package; as well as a full video production suite – again, to meet the needs of our hockey team and our concert customers. We're constantly reviewing those needs and making adjustments and investments, as necessary."
BVM: How do you foster community involvement?
Whelchel: "We have a huge community initiative and effort. We volunteer in the neighborhoods we reside in – we have a community engagement committee that works on that year-round. We believe it's our job, not only to bring people in from around the state during the fair and make it affordable for everyone, but also to make sure our neighbors and our guests are always welcomed here at our campus; to give back to the community that's helped make us so successful. We also provide year-round opportunities for our staff to volunteer in the community because we want to cultivate a culture of giving back, and our staff has really thrived under that culture."
Hoye: "We also have a virtual education program. Not only do we educate about 10,000 school-age children on field trips out here in the spring and the fall, but we're offering virtual education to schools, as well. One unique partnership we've been doing for four years with a high-school age group is called Teen Works. It's a program funded through a foundation in Indianapolis to help young students understand the workforce. They work for eight weeks during the summer on the fairgrounds, and as part of this training they learn how to write a resume, to interview, and to show up on time."
Berkery: "We also have a pretty robust volunteer network that we rely on heavily during the fair. We work with many organizations and essentially make donations in exchange for their labor and support to staff gates, and parking, and other areas throughout the fair. We couldn't do it without them."
BVM: Do you have any ongoing green initiatives?
Berkery: "We recently launched our sustainability initiative called "Protect the Heartland" – a program that ensures our commitment to creating more sustainable events at the fairgrounds, and also recognizes the obligation we have to contribute to sustainability in the future generations. It seeks to use our platform during the fair to educate those 900,000 guests on their role and opportunities that exist for them to contribute to a more sustainable world. Sustainability is very synergistic with our agricultural roots; there are a lot of tie-ins we use to help craft that story.
"Behind the scenes, we're working to reduce our carbon footprint through reducing energy use, reducing waste streams, and diverting to the appropriate source, as well as focusing on our water usage. All our cleaning chemicals are soy-based rather than petroleum-based products. We would love to generate our own energy onsite, whether it's solar, wind, or other renewable resources."
BVM: "What else would you like to share about the Indiana State Fairgrounds & Event Center?
Hoye: "Our vision statement is to be recognized as the best, so we're constantly looking at improving our programs, our education, and our entertainment from the fair standpoint. For the future, we also have a Destination 2023 Master Plan looking at ingress, egress, parking, plazas, placemaking locations, and upgrades to a lot of the facilities. We are members of the International Association of Fairs and Expositions (IAFE), the International Entertainment Buyers Association, and we also work with the Indy Chamber of Commerce and Visit Indy, the local visitors' bureau."
Whelchel: "We are unique in that our fairgrounds are iconic and historic but we also have these beautiful venues with modern amenities for year-round events. One of the very special parts of the fair is that we're close to downtown Indianapolis – where rural meets urban – it's magical and that doesn't get to happen in a lot of places."
AT A GLANCE
Who: Indiana State Fairgrounds & Event Center
What: Home to the Indiana State Fair and year-round event venues
Where: Indianapolis, Indiana
Website: www.indianastatefair.com
Spectrum Catering, Concession and Events – www.spectrumconcessions.com
Spectrum's purpose of business is to change people's lives, that of its clients by providing a worry free, valued experience and that of its associates by positively affecting their quality of life. We do this daily by exceeding the client's expectations by providing the highest quality, value-based hospitality, delivered on time in an interesting presentation by friendly, knowledgeable hospitality professionals, with pampered customer care as their primary focus. Spectrum is happy to be the exclusive caterer for the Indiana State Fairgrounds and Event Center and wish them the best in all future endeavors.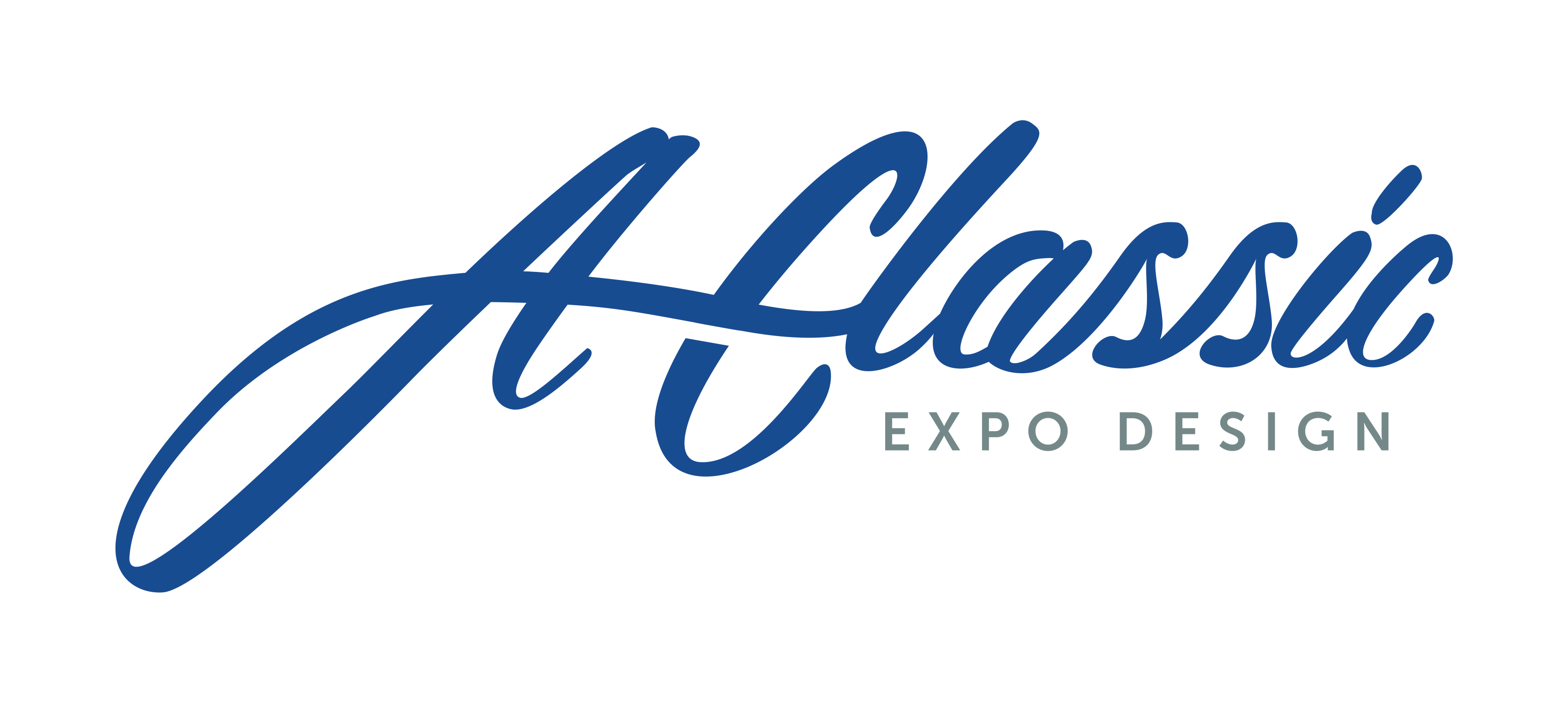 A Classic Expo Design – classicexpo.com
We are a proud partner of the Indiana State Fairgrounds and Event Center. For the Indiana State Fair, we are on-site 24 hours a day for all 17 days, fulfilling the needs of the Fairgrounds, sponsors, and vendors. Our goal is to ensure that every day is a true success. 
Indiana State Fair and the Indiana State Fairgrounds & Event Center wish to thank these valuable partners that help bring the fair to life and make it so special:
Indiana Farm Bureau
DNR
FFA
Purdue Extension
Purdue Ag Alumni
American Dairy Association of Indiana
Indiana Beef
Indiana Corn Marketing Council
Indiana Farm Bureau, Inc.
Indiana Pork Producers
Indiana Soybean Alliance
Indiana Professional Dairy Producers
Indiana Association of Soil and Water Conservation Districts
Indiana State Department of Agriculture
Indiana State Poultry Association
Purdue University Cooperative Extension Service
Indiana State Board of Animal Health