Houchens Industries
an ESOP company with a focus on both the customer and its employees
Providing an enviable model of a very diversified employee-owned company, Houchens Industries also remains a retail grocery giant and industry leader
An ESOP giant in every sense of the word, Houchens Industries is proving to be the model to follow in the rapidly growing sector of companies that are switching their business models to an employee-owned approach.
The company was originally founded in Barren County,Kentucky, by Ervin G. Houchens in 1917 as Houchens Foods. More than a century later, Houchens Industries operates more than 300 retail grocery, convenience, and neighborhood market stores across 14 states but has expanded and diversified into a full range of other industries.
Complemented by a strong foundation of well over 30 companies and more than 16,000 employees corporate-wide, Houchens Industries is one of the largest 100 percent employee-owned companies in the world. Diversification is what separates it from other companies and is why the Bowling Green, Kentucky-based Houchens has evolved significantly since it achieved S-Corp status in 1999.
Perhaps the most important corporate decision in Houchens' history came in 1988. That is when Houchens employees bought back the company from Promodès, the parent company of Chattanooga-based Red Food Stores, and established an ESOP (Employee Stock Ownership Plan).
At that point, Houchens became 100 percent employee-owned. Houchens was also completely invested in only the supermarket/grocery industry then. In the years that followed Houchens purchased multiple Save-A-Lot grocery stores and Jr. Food convenience stores to add to its retail presence.
Starring in the early 2000s, the company began to significantly diversify and has made numerous acquisitions in the retail, industrial manufacturing and distribution, construction, consumer products and insurance industries.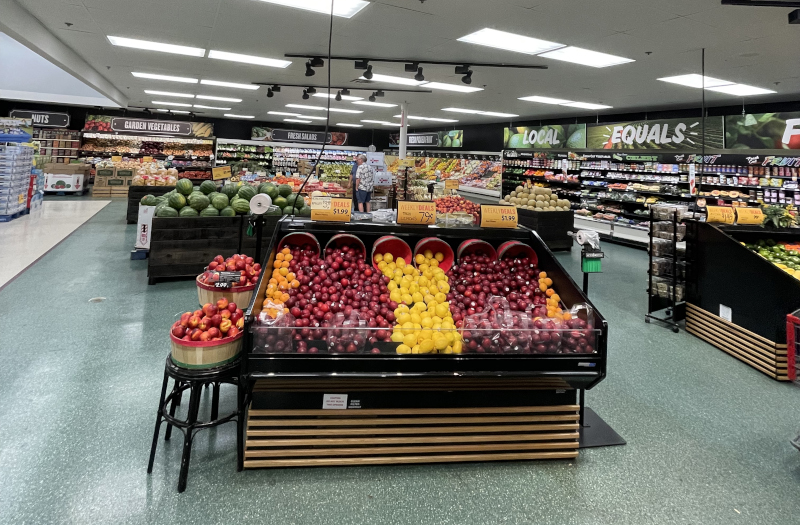 Today, Houchens has created a balanced portfolio of operating companies. The industrial/manufacturing sector and the retail sector each comprise approximately 30 percent of total value followed by insurance and construction at 15 percent each, and consumer products at 10 percent. CEO and Chairman of the Board Dion Houchins plans to continue this diversification for the foreseeable future, after taking the top role in 2020.
In addition, Houchens Industries has nearly $4 billion in annual revenues from all of its subsidiaries and affiliates and continues to grow.
One reason Houchens is as large and financially strong as it is today is that the company became an ESOP in the late 1980s.The ESOP allocates company stock to employees annually based upon each participant's proportion of eligible compensation.
"Once we became an ESOP we essentially served as the retirement plan for our employees," says Houchens Industries President Brandon Shirley.
That's because an ESOP is a type of employee benefit plan, similar in some ways to a profit-sharing plan. In an ESOP, a company sets up a trust fund, to which it contributes new shares of its own stock or cash to buy existing shares. Alternatively, the ESOP can borrow money to buy new or existing shares, with the company making cash contributions to the plan to enable it to repay the loan. Regardless of how the plan acquires stock, company contributions to the trust are tax-deductible, within certain limits.
Employee ownership for Houchens team members allows those employees to share in the success of the company, and to build retirement benefits through participation in ownership.
A typical disadvantage of an ESOP company is that the retirement accounts of the participants are usually almost entirely invested in sponsor company stock. This lack of diversification can be a significant risk. Houchens Industries is proud to be a well-diversified organization with investments in several companies in the retail, industrial manufacturing and distribution, consumer products, insurance, and construction industries.
Recent and forthcoming acquisitions by Houchens can  involve existing ESOPs as well. The 2021 acquisition of Lee Masonry Products, Inc. and the subsequent merger of the existing Lee Masonry ESOP into the Houchens ESOP are a great example.
Lee Masonry Products was established by Ray Lee in Frankfort, Kentucky in 1963 and became a 100 percent employee-owned company in 2006. It is a manufacturer of concrete blocks and specialty concrete products and a distributor of clay masonry products for commercial and residential use. Through both acquisition and the addition of new production facilities, Lee Masonry had grown to operate 27 facilities in three states with over 400 employees.
Then in late December 2022, Houchens announced that it had entered into a definitive agreement to acquire Air Hydro Power (AHP). AHP is  a leading industrial distributor of motion control and fluid power solutions including automation, robotics, pneumatics, hydraulics, electrical motors, and hose and fittings. The company serves over 5,000 customers from its locations in Kentucky, Indiana, West Virginia, Alabama, Mississippi, and Florida. All of its employees, nearly 400, transferred to the Houchens team. AHP had considered forming its own ESOP before the COVID pandemic, but ownership strategically felt this was a better decision.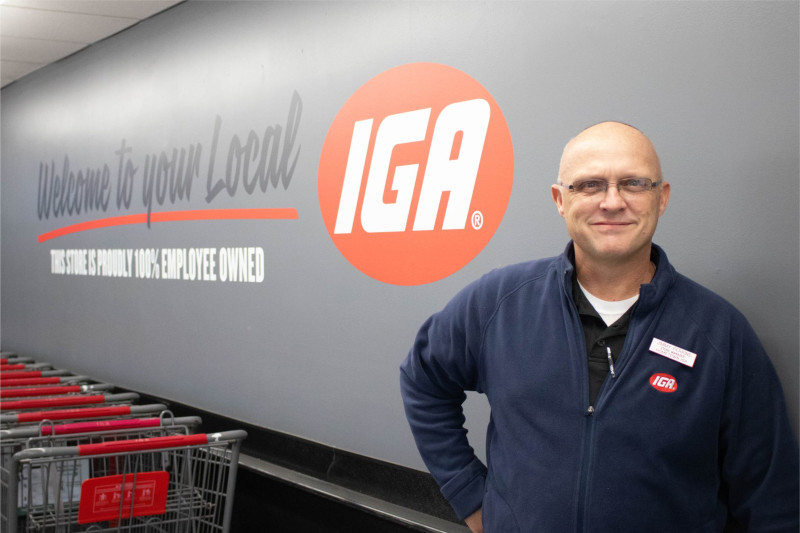 There is a risk of failure with ESOPs that prevent other companies from adopting the model. ESOPs are extremely complicated and require very experienced and knowledgeable advisors to help shepherd a company through the transition.
"We are often contacted by ESOPs or other companies that want to join an ESOP because of how strong of a reputation we have," Shirley says. "In essence, we often serve as a type of consultant for companies looking to learn more about ESOPs as well because of how much we have grown."
There are now over 19,000 ESOP owners benefiting from the ESOP model at Houchens Industries.
Shirley stresses that the quality and dedication of its employees is what makes Houchens Industries such a special company. Employees are offered above-market contribution rates as part of the ESOP model, which allows them to retire with dignity while still having the financial means to support their communities in retirement or semi-retirement.
According to Shirley, "we really want our employees to maintain a high quality of life. They work hard for us and we want them to be able to live their life on their own terms."
Houchens partners with nonprofit organizations not only in its hometown of Bowling Green, but everywhere it has a presence. The value of partnering with a nonprofit and the impact such organizations have on local communities is emphasized and celebrated, which is why Houchens team members work with multiple nonprofits and the reason for significant financial support from the corporate side.
After a tornado devastated parts of Bowling Green in December 2021, destroying many homes and businesses, Houchens was a leader to help create the Bridge the Gap fundraising effort, which helped raise hundreds of thousands of dollars to help fund gaps in insurance coverage that residents discovered following the storm.
The company has supported communities hit by similarly destructive storms and floods that have affected communities where it has a presence and provides ongoing support to many local and national charities. A sampling of those organizations include the American Cancer Society, The Salvation Army, and the Center for Courageous Kids, which creates experiences that help children see past their fears, anxiety, treatments, and pain.
"It is our responsibility to take care of our employees and communities wherever they live and work," Shirley says.
Houchens will continue to consider acquisition targets that offer a strong employee culture, experienced and focused management teams, and display strong cash flows and profitability. That is one of several elements of the strategic plan that Shirley and his executive team will be focused on. Any potential acquisitions will continue to be diversified in nature while requiring an established and stable business model.
Additionally, Shirley continues educating employees on the power of the ESOP model so they take full advantage of the investment opportunities available.
"We want to benefit from the tailwinds that come out of these opportunities any time we can, " Shirley says. "We know that our focus is on growth, customer service, and helping our employee-owners."
AT A GLANCE
Houchens Industries
What: A retail grocery giant with an employee-owned business model that works
Where: Bowling Green, Kentucky
Website: https://houchens.com/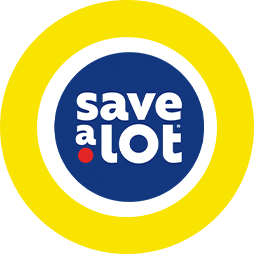 Save a Lot – www.savealot.com
Why Become a Save A Lot Retail Partner?
The Growing Grocery Store Industry
There's never been a better time to invest in a strong value grocery business model like Save A Lot. The $818 billion grocery industry has been growing for years and is often valued for its recession resistance. Notably, grocery is one of the only industries that didn't take a major hit during the pandemic.
What's more, discount grocery is growing explosively, with amongst the highest growth rates in retail. According to Coresight Research, discount grocery grew at 10% in 2022 (compared with an 8% growth rate for the grocery industry as a whole). And today, discount grocery in the U.S. has only a 7% market share, which means there's plenty of room for newcomers.
You can count on our team to help you get started on the right track.
A Highly-Efficient Business Model
Starting any new business requires a significant investment, and you'll want to be sure you're getting the most for your money. Save A Lot values efficiency and makes things simple for customers and retail partners.
For instance, we manage 8 best-in-class distribution centers that keep all of our stores stocked with the inventory they need. Because we control our own distribution, retail partners can look forward to fast service, simple ordering procedures, and consistently low prices.
At the store level, most of our locations are around 15,000 square feet, a smaller footprint that provides a faster, easier shopping experience. We stock our shelves with a limited assortment of national brands and award-winning private label products that make for a highly convenient shopping experience for our customer while also providing a highly-efficient operating model for our retail partners. The result is lower overhead costs for retail partners and unbeatable convenience and value for customers.
We'll Show You the Ropes
While a grocery background is always a plus, we work with retail partners of all experience levels, from first-timers to longtime grocers. Our comprehensive training program is designed to get you up to speed quickly on running your Save A Lot efficiently and effectively.
You'll also enjoy valuable resources as you grow your business, including:
Site selection support
Operations and distribution support
A detailed operations manual
Ongoing training as-needed and much more.
Get Started Today
We believe every neighborhood deserves convenient access to fresh, affordable food. Let us help you make it happen in your hometown. To get started, visit www.ownasavealot.com today.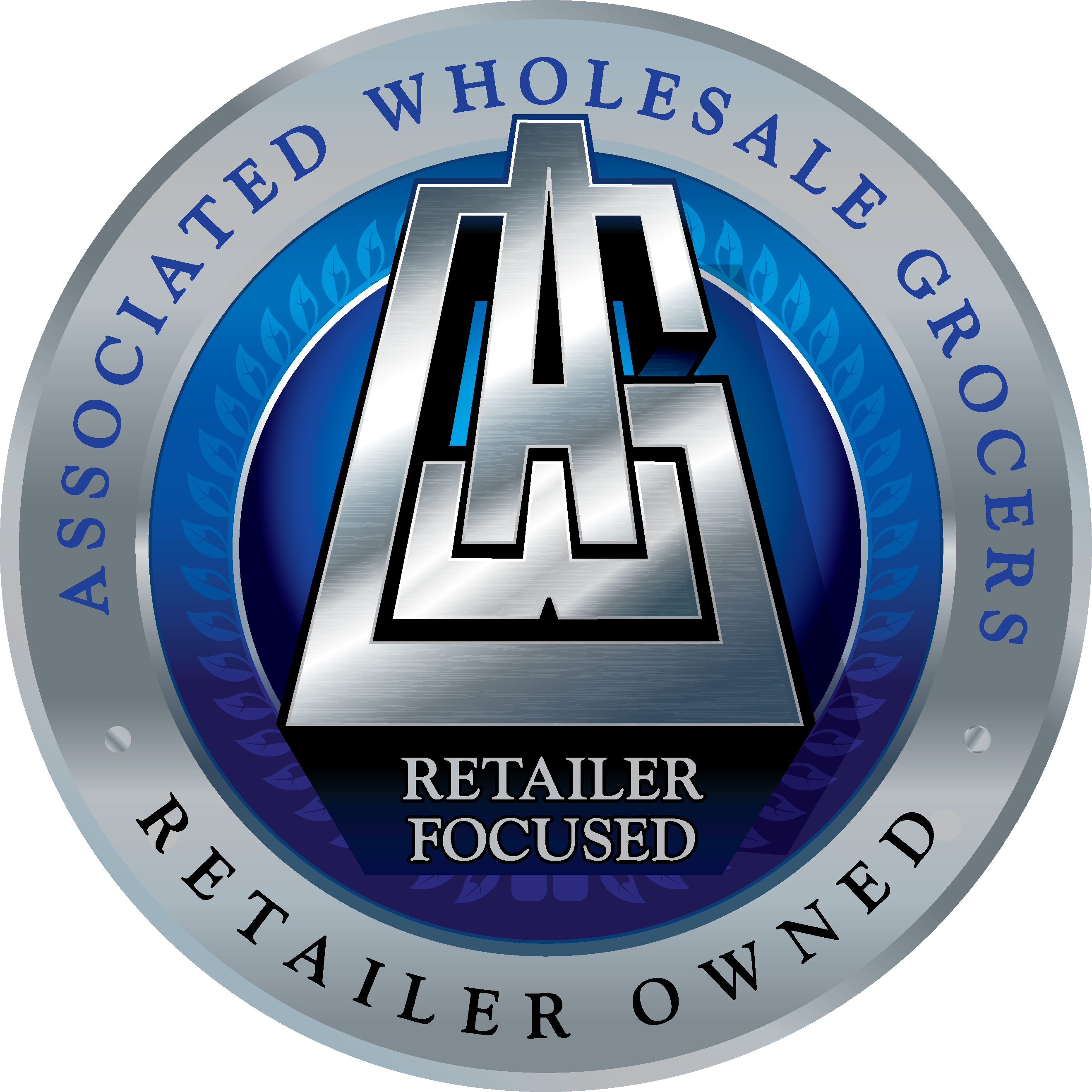 Associated Wholesale Grocers, Inc. – www.awginc.com
AWG serves over 1,100 member companies and over 3,400 locations throughout 31 states from 9 wholesale Divisions. Consolidated run-rate sales for AWG are over $11 billion. In addition to its cooperative wholesale operations, the company also operates subsidiary companies which provide certain real estate and supermarket development services, print and digital marketing services, health and beauty care, general merchandise, pharmaceutical products, specialty foods, and natural and organic products. For more information, visit AWGinc.com.
Amerisure – www.amerisure.com
Amerisure is a leading provider of commercial property and casualty insurance solutions for U.S.-based construction, manufacturing and healthcare businesses. Licensed in all fifty states and available through an exclusive network of elite independent agents, the company upholds an "A" (Excellent) financial strength rating, industry-leading service scores, and multiple awards for innovation. Amerisure has been in business for more than 100 years and is consistently named among the best places to work in the industry and throughout the nation. To learn more, visit Amerisure.com.
Colonial Life – www.coloniallife.com
Colonial Life has been protecting employees and their families for more than 75 years.  We pioneered payroll-deducted benefits in 1955 and serve more than 3.8 million employees and family members across more than 90,000 businesses and organizations nationwide.  We look forward to the opportunity to communicate, educate and enroll for your company.