Hillsborough Township, New Jersey
A Rural Suburban Gem with a Rich History and Vibrant Present
Forging ahead with growth on its mind, Hillsborough Township puts its valued residents first
Founded in 1771, Hillsborough Township is a picturesque community located in Somerset County, New Jersey. Situated approximately 50 miles west of New York City and 55 miles northeast of Philadelphia., the Township is a rural suburban community of 43,000 people, spanning over 52 square miles. With protected farmland, tourist opportunities, and a diverse collection of small shops and restaurants, Hillsborough boasts a neighborly spirit, progressive thinking, and a delightful rural Americana landscape.
Experience Hillsborough's Rural Charm & Community Spirit
"Geography-wise, we're a relatively large Township," Mayor Shawn Lipani depicts. "Much of Hillsborough is considered agricultural suburbia, which drives a lot of our population because it still has a country setting."
The municipality is host to a vibrant small business populace, with many boasting tenures of over 25 years, including the town barbershop, an integral part of the community since the 1950s. Despite the pandemic's impact on many of these small businesses, the mayor reports that in conjunction with government assistance, the residents pulled together to support these local enterprises.
As a business owner himself, Lipani notes, "That support was important to us. Many business owners are our friends, neighbors, and people we spend time with in church. The Township helped take care of those who were struggling, and provide some sort of opportunity for them to keep their businesses open."  As a result of the Township's efforts, Hillsborough has managed to maintain a vibrant local economy and is working to fill the few storefront vacancies that are available.
To further promote local businesses, the Township introduced an Economic and Business Development Commission, (EBDC). "We have a website that the EBDC runs for our businesses through the Hillsborough Business Association (HBA), which offers free advertising to local businesses. The HBA also hosts networking events to bring business owners together. Restaurant Week, a very successful event, highlights and promotes local eateries. The HBA also publishes an online newsletter that businesses can utilize at any point at no charge," highlights Lipani.
Creating a Downtown District in the Heart of Hillsborough
Development and zoning efforts in the township are focused on establishing a downtown in the center of the community. The recent construction of a bypass on State Highway 206 diverts truck traffic away from this area and will go a long way toward the goal of creating an attractive and walkable downtown area for dining, shopping, and community events.
"The downtown area was presented in our master plan back in the 90s, and we're still striving to see it to completion," Lipani acknowledges. "When new developments or properties become available, we ask that they be built with that vision in mind, so that we can have a central location for our community to come and park their car, walk, enjoy an ice cream cone, have lunch, maybe take in a car show or something to that effect. That is where our focus is long term."
Balancing Growth and Community
Hillsborough Township recognizes the importance of balancing its industrial and commercial sectors to enhance its economic stability.
"That's always a balance of bringing large-scale rateables into town because we are still a mom-and-pop community. We don't have a large basis of large-scale rateables to help offset the tax base. Any new business that comes in is a help for the community on a tax side and provides a service that maybe we don't have," notes Mayor Lipani.
Hillsborough is home to some larger industries, including Reckitt, which has been part of the township for 53 years. Known for their production of Lysol products, Lipani stresses their crucial role during the pandemic as they tirelessly operated around the clock to supply essential cleaning and sterilizing products to the entire East Coast. "They have been here a long time and we're proud to have them," he asserts.
As a rural suburb, Hillsborough Township is partially reliant on sewer systems and well water, making for some unique infrastructure challenges. While the sewer system is managed by a separate entity, Mayor Lipani emphasizes that it is well-maintained and regularly upgraded to ensure its functionality.
In terms of road maintenance, he recounts, "We put over a million dollars in repaving and restoring roads within our neighborhoods this year. We complete sidewalk repairs of $75,000 annually, just to keep our walkability for safety. We've even installed flashing crosswalks in areas where we feel they're needed. With a town this big, we must stay ahead of repairs."
The Township is also fortunate to have good internet connectivity, with Comcast being one of the major internet service providers. This is especially important as remote work continues to represent a portion of the local workforce.
Hillsborough Township is also committed to providing affordable housing and supporting various groups, including students with disabilities and their families who move to the area for the excellent services provided by the school district. Housing for at-risk populations is another priority, as Anthony Ferrera, Township Administrator, underscores. "We're trying to make sure that we're taking care of all groups of people here in Hillsborough. Not just those that need affordable housing, but also people with disabilities and our veterans."
Although Hillsborough Township Public Schools are a separate entity from the township, the spirit of community and collaboration is still evident. "We have a very good relationship with the schools and are always looking at shared projects and grants," says Ferrera.
For instance, the recreation department is currently planning to resurface tennis courts to benefit both the school and the town. "Everybody's into pickleball now, so the school will get the benefit of new tennis courts and the town will get the benefit of pickleball for our seniors as well," he relays.
One vital program, the Community Assistance Network, operates year-round, aiding individuals facing food insecurities, and the township and school system work closely together to ensure effective communication and outreach to address these needs. "The partnership is very tight," explains Ferrera. "We want to make sure that we're not duplicating services, and we help each other where we can, whether it is sustainability or grants."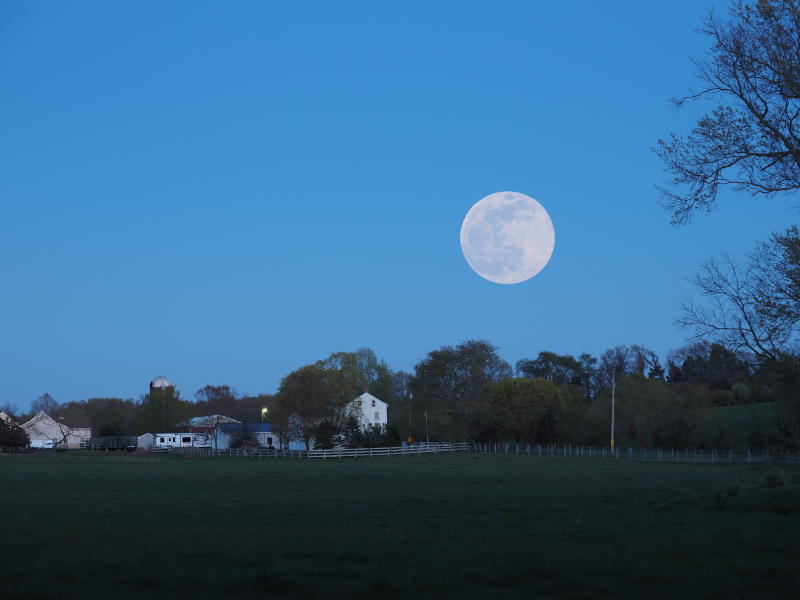 Experience Hillsborough's Diverse Attractions & Vibrant Community
With popular attractions such as Duke Farms, the Sourland Mountain Preserve, and Iron Peak Sports Center drawing record numbers of visitors, Hillsborough Township has realized a need for accommodation options in the community. Currently, the Township is working with a developer who plans to build a boutique hotel with 100 rooms and a restaurant.
As it grows its reputation as a tourist and sports destination, Hillsborough also hosts a wide range of events throughout the year, showcasing its vibrant and engaged community. These include everything from a Memorial Day parade and Salute to Service breakfast for veterans, to the quintessential Fourth of July experience, complete with fireworks. Halloween and Christmas events also draw both residents and visitors to the area.
"We also allow any group to come here to the Municipal Building to share anything to do with any kind of cause. They can come here to the building, hang ribbons on the trees, and the employees get involved as well," Ferrera describes.
"Something is going on here almost every week. We've been especially focusing on tourism as people are coming to Hillsborough to see Duke Farms, the Sourland Mountain Preserve, Iron Peak, and other destinations, which can bring thousands of people here on weekends for sports tournaments."
Hillsborough Township has also positioned itself as a film-friendly community, ready to accommodate anyone seeking a location for movie filming.
Residents are drawn to Hillsborough for several compelling reasons. Deputy Mayor Robert Britting believes the township's main attractions are the strong sense of community, safety, and solid town infrastructure. Additionally, the Deputy Mayor believes the abundance of open spaces, comprising nearly 40% of protected, unbuildable land, adds to the township's allure.
"When you're driving home from work and you see that land, it makes you feel connected to the town in a very different way," he says. "When you combine the balance between how the Township is run, with the open space and the farm-like rural feel, that is the reason why people want to be here. People want to spend money in Hillsborough, they want to stay here, and keep their money here."
AT A GLANCE
Hillsborough Township
What: A beautiful rural suburb, with much to experience.
Where: Somerset County, New Jersey
Website: www.hillsborough-nj.org