Hanzo Logistics
Managing complex logistical challenges in an increasingly global world
With leading solutions, Hanzo Logistics leads the logistics sector with ease
Although some sectors may have felt the pandemic effects causing a slowdown, the logistics and transportation sector rode the pandemic wave with increased demand for timely and efficient delivery of goods and services. If anything, this sector faced a tsunami of business that needed to be backed by the best solutions and delivery methods.
Hanzo Logistics is an Indianapolis-based, 3rd-Party Logistics (3PL) company that specializes in warehouse management, fulfillment, distribution, and transportation. Its main goal is to establish warehouse management and distribution service that is respected and valued by clients for the return on investment and to aid in business growth rather than simply a transaction transportation function.
Hanzo's immediate footprint is in Indiana, but it manages cargo and logistics for companies around the U.S. and throughout the world. With its four centralized locations in Indiana, customer cargo has access to four interstate highways, a vast railroad network, and the second-largest FedEx hub in the world. Additionally, more than 82 million people live within a 500-mile radius of Indianapolis, ensuring that items will be delivered to their final destination efficiently.
The company operates in an industry that has experienced significant upheaval and changes over the last three years given the impact of the COVID-19 pandemic and the challenges associated with the supply chain. Yet despite those challenges, the company maintains an active and expanding business.
Fortune Magazine reported in February 2020, before COVID was designated a global pandemic, that 94 percent of all Fortune 1000 companies faced pandemic-induced supply chain disruptions. This was of particular concern to logistic managers and executives that had to deal with the interruption of traditional workflow, exposing structural weaknesses for many organizations.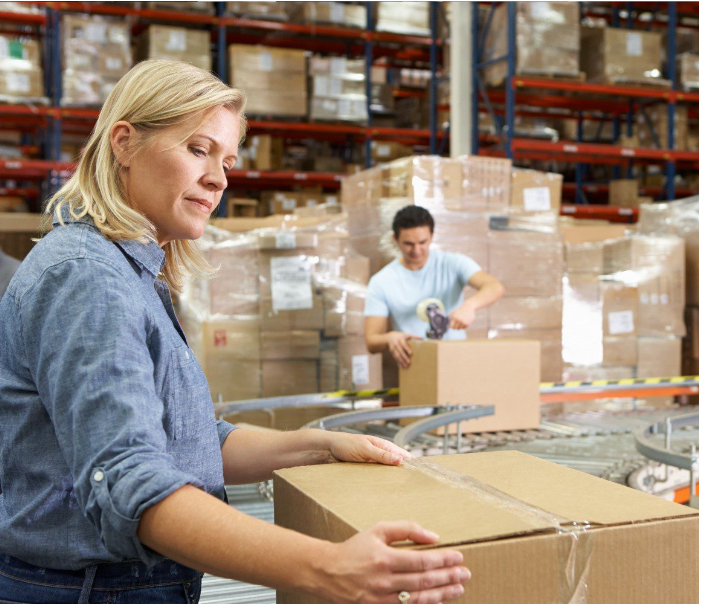 Some organizations learned that outsourcing some or most of these logistical operations may be the best way to manage their business. After all, some of the most pressing industry challenges are difficult for companies to overcome. They can include increasing or fluctuating transportation costs, limited visibility of shipments and details, communication that is fragmented or absent, tracking difficulties, and delivery delays.
Additionally, non-revenue miles have been an issue for corporate logistics for many years. Also known as empty miles, they can lead to higher costs, adverse environmental impacts, and poor carrier and shipper efficiencies. Any of these challenges can cost an organization time, money, and market share.
These are all issues that Hanzo's leadership faces. CEO and Founder Dave Russell was part of the team that started the company in 2008 and has served as President and COO as well. Russell's philosophy is that nothing matters more in the business world than a company's reputation. Executive Vice President and COO of Transport Tito Srao has served in a variety of leadership roles for Hanzo since 2012 and has worked in the global transportation and shipping industry since 1980.
Other company executives include EVP of Human Resources Lisa Russell, Director of Operations Jordan Becker, and General Manager Scott Giggie. Collectively the executives have decades of combined industry know-how and experience in the third-party logistics sector.
Offering a comprehensive range of services
As a full-service logistics company, Hanzo benefits from offering a wide range of services, including fulfillment and distribution, kitting and assembly, and cold storage. Quality assurance, contract packaging, and transportation services. Here is a closer look at these specialties and how Hanzo was able to process 15 million units of product for customers in 2022.
Fulfillment and Distribution
Fulfillment and distribution services can help customers expand their operations with real-time insights for inventory, courier, delivery, and more. Data is provided on relevant goods that are tracked on an innovative and customized fulfillment platform. Fulfillment and distribution services range from pick, pack, and ship, reverse logistics, cross-docking to trans-loading, Integrated web commerce, and more.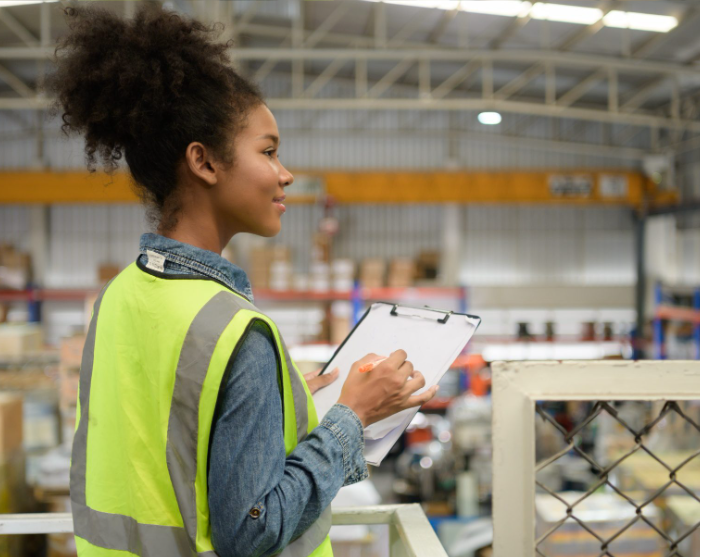 Kitting and Assembling
Hanzo uses cutting-edge technology to kit and assemble to customer specifications. That's why the company offers a skilled assembly team of professionals focused on providing timely results. Cost-saving strategies are used to support inventory management, multiple component assembly, and customized preparation.
Cold storage warehousing
With an international logistics network, Hanzo can handle all customer refrigeration fulfillment, including refrigerated shipping. A dedicated operations team monitors cold storage temperatures to ensure all goods are maintained properly.
Quality Assurance
The process of quality assurance can include customer relations and experience management. Hanzo helps some customers improve that customer experience by providing a comprehensive quality assurance service that monitors the logistics automation process to ensure delivery of the best possible customer experience.
Contract Packaging
Operationally managing contract packaging can be time-consuming and expensive. Hanzo can handle global bulk orders, distributing them to customers. This service can help eliminate the cost of fixed spaces without set-up fees even while providing scalable packaging solutions.
Transportation Services
Operating these services is made easier with the investments Hanzo has made in transport management systems. That process is handled expertly as a way to optimize and manage the collection and delivery of customer goods. Everything is tracked and fulfillment is virtually automated for the customer.
A mission designed for flexibility
Hanzo is committed to providing services and what it terms "21st-century innovative solutions
that consistently exceed client expectations. Its executives and clients believe a good logistics company is innovative, and transparent, and can meet those expectations in a straightforward, transparent way. The Indiana-based company seeks to be a reliable partner that listens to clients and implements custom-tailored solutions that are unique in exceeding business goals.
Those solutions include customization and automation techniques where possible.
A percentage of Hanzo customers are looking for temporary storage while others seek a one-time collection drop-off. Some of Hanzo's larger clients contract the firm to provide nationwide distribution services to ensure on-time, cost-effective delivery.
An expanding industry focus
There's no shortage of industries that benefit from the support of a full-service logistics company. Hanzo offers global expertise with advanced supply chain technology with continual investments to help make some of the world's most complex challenges easier to deal with.
Many of Hanzo's customers are in the automotive sector, particularly suppliers. The company has built a reputation over many years for efficiently catering to the needs of auto parts suppliers who rely on third-party partners to support shipments of all quantities and sizes.
Another industry where Hanzo has significant expertise is in the pharmaceutical and life sciences field. That is an industry with strict, uptime requirements and heavy regulation. It requires adherence to time-sensitive pharmaceutical and life science projects that are following state and federal regulations.
Other industries of note include governmental agencies, electronics manufacturers and suppliers, retail and eCommerce companies, and industrial products.
AT A GLANCE
Hanzo Logistics
What: A global third-party logistics company
Where: Indianapolis, Indiana with a global reach
Website: www.hanzologistics.com