Cabot, Arkansas
providing a small-town feel with many big-city amenities
The suburb of Little Rock remains a great place to call home
The Little Rock suburb of Cabot, Ark., steeped in history, the City strategically balances the revitalization of our historic downtown with the excitement of sports tourism engagement for the future. With its convenient location in Central Arkansas, the City of Cabot is less than 30 minutes away from the State's Capital. This provides the community with access to all of the resources in a major metropolitan area while retaining the charm of a small town. Cabot is the largest city in Lonoke County, Arkansas, with a population of some 28,000, it is ranked as the state's 19th largest city. With a trade area of over 150k people, Cabot is the fastest growing region in Arkansas, and many cite Cabot as one of the best places to live in Arkansas
Cabot's residents, most of whom are homeowners, enjoy that desirable suburban vibe and the local public schools have a high rating. Cabot is also home to many military veterans (Little Rock Air Force Base is nearby), and it is a Purple Heart community, according to Mayor Ken Kincade.
"It's ALL here" says Kincade, citing an upcoming marketing campaign for the community that is part of the City of Cabot's year-long community engagement rebranding.
We recently caught up with the Mayor, now in the first year of his second four-year term, and with City of Cabot Economic Development Director Alicia Payseno. They outlined Cabot's culture, spirit, past, present, and future as they told us more about what makes their community such a great place to live, work, and play.
"We have a very interesting background regarding our history, and how that has molded the city you see today ," says Payseno, citing Cabot's founding in 1873 and its incorporation 18 years later.
Like countless American cities, Cabot is situated along a railway (the Union Pacific Railroad nowadays), and it was this vital rail link, says Payseno, that made the community's economic prosperity a given and a slam-dunk success. She adds that this railroad naturally helped create Cabot's downtown mercantile district: an historic place, full of vibrancy and commerce and a real hub of much bustling activity.
Yet Cabot has had its share of setbacks. Payseno revealed that in 1976, a fatal tornado struck the city. Five people lost their lives, and the city lost a lot of its history as the twister either damaged or flattened more than 90 venerable, old homes and commercial buildings. An area of some 15 blocks downtown was decimated, causing about $30 million in damage in today's money (adjusted for inflation).
Still, the city has bounced back. In the ensuing period of more than four decades, Cabot has continued to grow, and today it is the jewel in the crown of Arkansas. As Payseno explains, the then-officials of the City of Cabot's late 1970s-era administrations took it upon themselves to build back the city from the ground up, and that has forever changed the landscape of the community.
Thus the city today combines the best of both past and present and is, as Payseno notes, "an old city that's built almost everything new…from housing to infrastructure to commerce."
She also spoke of Cabot's festivals. The city is home to two. One, Cabotfest, grew out of a desire among community members for a rebirth in the wake of the tornado 47 years ago. First held in 1978, Cabotfest is now Lonoke County's largest such festival, and it is enjoyed by people across the region on an annual basis.
The other, Strawberryfest, is held every April. This fun event features local growers of the area's abundant strawberry crop, carnival rides, live entertainment, vendors, food trucks, and a kids' zone. It's hosted by the local Junior Auxiliary.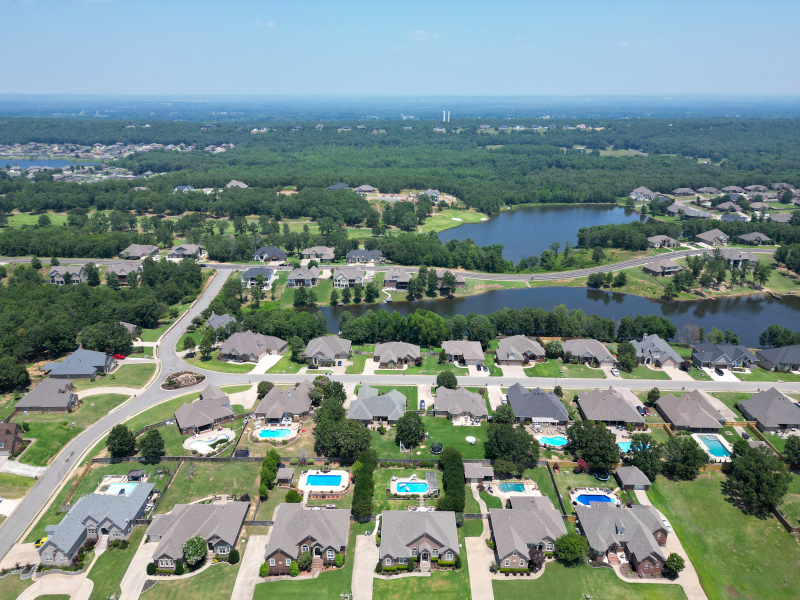 A sports-oriented community
Payseno says Cabot residents have a passion for sports at a very early age. The City's parks and recreation department is very big on its baseball and softball fields, its basketball and volleyball courts, and its Cabot Aquatic Park. This is a state-of-the-art, handicapped-accessible, outdoor aquatic facility that offers three pools, a lazy river, water slides, a concession stand, and plans to build a wave pool are in the works. Plus, Cabot offers hiking and biking trails. Payseno says the City's master plan calls for growing these trails all around Cabot.
Then there are infrastructural and economic matters. As Payseno informs, Cabot's voters passed the rededication of utilizing the extension of a City-wide one percent (1%) sales and use tax.in 2021. This resulted in the leveraging of some $80 million for initiatives aimed at community and economic development. The most substantial investment on the ballot was the $20 million that would be dedicated to allow the city to own its own fiber optic network solution to improve broadband Internet access. Payseno says This would not only allow the city to provide internet services as a public utility, but it would also be the first project of its kind to start construction in the state of Arkansas. Other allocated improvements will help streets and drainage, as well as the City's police and fire departments.
Plus, there is a brand-new $18 million sports complex, currently under construction. Scheduled to open next year, as Payseno informs, it will have six basketball courts that will convert to 12 volleyball courts, and two indoor soccer fields that can also be utilized for batting cages and in fielding for softball and baseball athletes.
Cabot is not forgetting its littlest inhabitants. As Payseno reveals, about $4 million is being allocated for an animal-services education center. She adds that Cabot's Animal Service Center was the first no-kill facility in the state of Arkansas. She praises Cabot Animal Services Director Mike Wheeler for his truly innovative and award-winning efforts to turn things in the right direction, adding that the department has earned local, regional, and state-level recognition for its good work.
"We're very excited about his accomplishments and how that reflects upon our city," Payseno observes. "I could talk about animal services forever!"
She continues that related efforts include a veterinary surgery center. This will mean the availability of on-site spaying and neutering. It will also mean our professionals can provide services if injured animals require the amputation of a leg or another such emergency situation, that, too, will be able to be done right there locally in Cabot's new City-owned facility.
Plus, grant funding will enable needy families to get their pets the necessary care at reduced costs. Because of this positive engagement, the city recently made an announcement for an innovative partnership Lyon College School of Veterinary Medicine. This will create unique experiential learning opportunities for Lyon College veterinary students while fostering a stronger and healthier community. Again, there is nothing like this across the county.
Wheeler states "Our collaboration with the Lyon College School of Veterinary Medicine marks a turning point in our ability to provide top-notch care to the animals of our community," Wheeler said. "This partnership will not only bolster our resources but also allow us to tap into the expertise of Lyon College's veterinary professionals."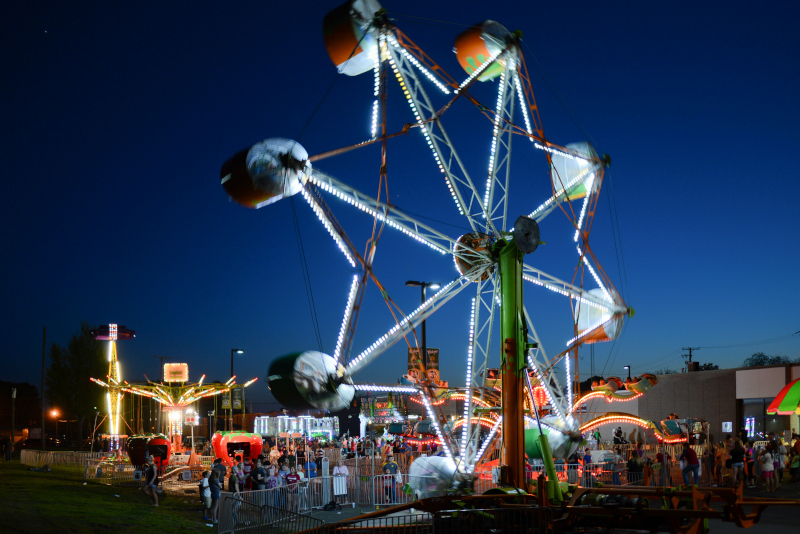 Much excitement in Cabot
Payseno reveals that Cabot and its surrounding environs form one of the most rapidly growing areas in all of Arkansas. Nearby Austin is part of Cabot's sphere of economic influence, as is Ward. Both are small towns, each with only several thousand residents, and they're in Cabot's school district, as Payseno points out. They are among Cabot's bedroom communities, as they are full of folks who come into Cabot or Little Rock in order to work.
Further, there is about $100 million in projects about to get underway, thanks to the Arkansas Department of Transportation. This includes two new interchanges and the widening of a road. It's all down to Cabot's growth rate and the economic impact of retailers and other such entities in the commercial world, especially as it relates to future projections, as Payseno informs.
"People are here," she says, "and they will continue to come here, and we will continue to grow."
Kincade shared her enthusiasm.
"It's all exciting," he remarks, "and this administration is just getting started."
Amongst all of the City of Cabot's many accomplishments, Kincade says he is proudest of the many expanding opportunities the community's residents now have that they did not have just a few years ago. The Mayor adds that he fervently believes in listening to his fellow citizens and doing what is best for them, whether it be new restaurant choices or the aforementioned improved Internet access.
Providing better safety and security through the Cabot Police Department is also of paramount concern for Kincade. He cites the CPD's new satellite office on the edge of town as one example. Better equipment for both the CPD and the Cabot Fire Department is also another significant improvement.
Plus, with today's more recent improvements to Cabot, it means local residents needn't go to Little Rock anymore for services they can now get at home, as the Mayor points out. Becoming a one-stop shop for all the needs of his fellow townsfolk is a source of much understandable pride for Kincade.
Cultivating important partnerships is also key to Cabot's success. Kincade cites one such example as that with the nearby Little Rock Air Force Base, as 40 percent of the airmen and women reside in Cabot. Another is the collaboration between the City of Cabot and Unity Health, Cabot's local hospital.
The hospital just recently purchased 63 acres. The City worked with the hospital on a federal-level economic development grant of just under $2 million for developing the infrastructure of that site. It means bringing in more than 750 jobs to Cabot residents. The hospital is going to require all of its staffers to live within the Cabot city limits, as the Mayor pointed out.
"It's a win-win for all of us," he adds.
Kincade continues that Cabot is the third-safest city in the state of Arkansas. The city's future, the Mayor opines, is a bright one indeed.
"I think Cabot is going to be the main place in central Arkansas," he says, "where people want to call home."
AT A GLANCE
Cabot, Arkansas
What: a thriving suburb that's also known as a sports hub
Where: 24 miles and half an hour out of Little Rock
Website: www.cabotar.gov

Connect 2 First Internet, LLC.  – www.connect2first.net
Connect2First estimated it would take up to eight years using traditional construction practices to pass 103,000 locations across central and southeast Arkansas to high-speed fiber optic internet. A $21.8 million project funded by municipal bonds will pass another 4,200 locations. By adopting Render's network construction management technology, Connect2First expects to complete both projects in just four years, saving taxpayer money, connecting vital services and improving the communities' quality of life.
By adopting a technology-led approach to deployment, Connect2First has eliminated the paperwork and administrative overhead involved with delivering an infrastructure project of this scale. Project leaders are not only delivering the fiber network ahead of schedule but are optimizing the labor workforce to ensure expensive resources are hyper-productive.
Render's real-time data and end-to-end project visibility provide office teams with the answers they need as fast as teams are completing work in the field. The quality of the network and speed of the connection experience for Cabot's residents is enabled by the quality of the data captured during the build. With data-driven deployment, Connect2First has been able to provision customers in less than ten days from service availability and will seamlessly operate and maintain a high-quality communications network for years to come.