Aspire Credit Union
Deep community roots and financial successes
Serving the needs of its valued members while aspiring one step beyond the competition
Aspire Credit Union has been a part of the city of Minot, North Dakota since 1937, fulfilling a long-established mission to serve and support its members, and the community. First known as Great Northern Employees Minot Credit Union, the institution has undergone a few name changes over the years, from Tran Em Federal Credit Union to Prairie Federal Credit Union, and finally, to Aspire Credit Union in 2020.
This most recent change was part of an effort to create more meaningful branding, as CEO Mindee Kohlman explains. Aspire Credit Union and the tagline 'Aspire to More' represents what we love about being a credit union – supporting our members. With this rebrand we developed our mission, vision and values that are built around helping our members with their aspirations and putting people first.
Operating out of one location in Minot, Aspire Credit Union has 6,500 members, and extends its reach into six counties. One of the many benefits of membership is that as a credit union, Aspire is member-owned. "Our board is all volunteers, there are no stockholders, the members own the credit union," recounts Kohlman.
"Through that, credit unions are able to offer very competitive lending and deposit rates and, on many occasions, lower fees. For us, everything is decided right here. We do not have to go to a corporate board to have a decision made which also speeds up the process as well as member experience."
The board is made up of 5 members who truly represent the people the credit union serves. She adds, "Each year, we put it out in our newsletter, and on social media that we are looking for a few good volunteers to serve on our Board of Directors. If you are a member of the credit union, you could run for that position if you chose to do so. It is open to anyone that is in our field of membership."  The board reflects a variety of business sectors.
Aspire offers a variety of both savings and loan products for their members. They have a niche locally with construction loans. There is a lot of time and knowledge that goes into offering these loans and it pays off when current or new members turn their construction loans into permanent financing at Aspire Credit Union. "Another thing that we do in the mortgage area is on a purchase, we will finance up to 90% without private mortgage insurance." This allows Aspire to help get more members into their dream home faster.
A few years ago, when mortgage rates were dropping Aspire again acted in the best interest of their members, lowering rates to prevent people from looking elsewhere. This quick action kept business from leaving the institution, and also saved both time and money for members. "By finding an in-house solution, we were able to assist members in their home buying process and reduce their origination fee. We saved people considerable amounts of money by just signing a subsequent action form and lowering the rates for them," she says.
Something else that sets Aspire Credit Union apart is the way it works with other institutions in the community, often to the advantage of members. Aspire partnered with the Bank of North Dakota during the 2011 flood to offer 1% loans for people in the community. "What we received back was half a percent interest. So, these certainly were not money-making. It was truly to help the community and the Bank of North Dakota backed those loans wholeheartedly."
With less than 25 employees, Aspire Credit Union is a leader when it comes to serving the community, putting in over 330 volunteer hours in 2021. "Last October, we had a speaker come in and talk to us, and she remarked how phenomenal it is for the small staff that we have, and the amount of community involvement that we do," boasts Kohlman.  Volunteering is encouraged and supported by the management team providing all employees opportunities to give back. This volunteer effort includes participation in organizations that feed people, like Meals on Wheels, and Backpack Buddies, as well as assisting local nonprofits with coordinated drives, outreach, and awareness activities.
The credit union has participated in initiatives like providing monetary funds for bus passes intended for local students who could not afford one, raking leaves at the local zoo, and collecting items for a variety of drives including diapers, toiletries, food and clothing. The professional clothing drive, in partnership with Project BEE, was a huge success, with donations in the hundreds dropped at the institution. Rianne Kuhn Marketing Communications Coordinator relays, "It was truly unexpected and overwhelming how the community showed up for this event. The professional clothing drive was meant to serve as a hand-up for those in the community looking to get back into the workforce. With that, they (Project BEE) were able to take a full seven carloads of items that were donated, and then anyone can go into the Career Closet and pick out the items that they need."
Leadership within the institution is very hands-on, with Kohlman working alongside employees, while also motivating them. Kuhn asserts, "She truly holds up everybody in this organization. She is a leader that leads from the back because she is motivating everybody in front of her. She's leading and demonstrating by example, and I think that's what is reflected and displayed to our members. When they come in, they will see Mindee on the teller line, they will see her helping in the drive-thru. She's always on the go. There's never a time where if something has to be done, she's not going to do it."
This positive philosophy extends beyond leadership, to the way employees engage with members and work to fulfill the institution's commitment to 'go above and beyond. "We like to try to find ways to say yes," Kohlman acknowledges.
One unique example of how Aspire Credit Union "says yes" is in the way they have opened their location to a popular local coffee shop that was losing its  brick-and-mortar location. Kohlman elaborates, "We reached out to them, and offered up space at the credit union. Everything fell into place and they are currently operating their coffee shop out of our garage at the credit union." This has been met with great support, as Kuhn conveys, "We've got a really great picture of the line on opening day. There were 20 or 25 people. We were not expecting that."
As far as what comes next for Aspire Credit Union, Kohlman suggests that growth will continue to be a focus, along with an emphasis on giving back to the community. "Minot is a town that is filled with financial institutions, and we need to set ourselves apart from others and provide the best service and do that in the best ways we can. We want to stay accountable for what we're doing, and we want to have fun while we help others and put people first."
AT A GLANCE
Aspire Credit Union
What: An 85-year-old financial institution with a true community spirit
Where: Minot, North Dakota
Website: www.aspire.creditunion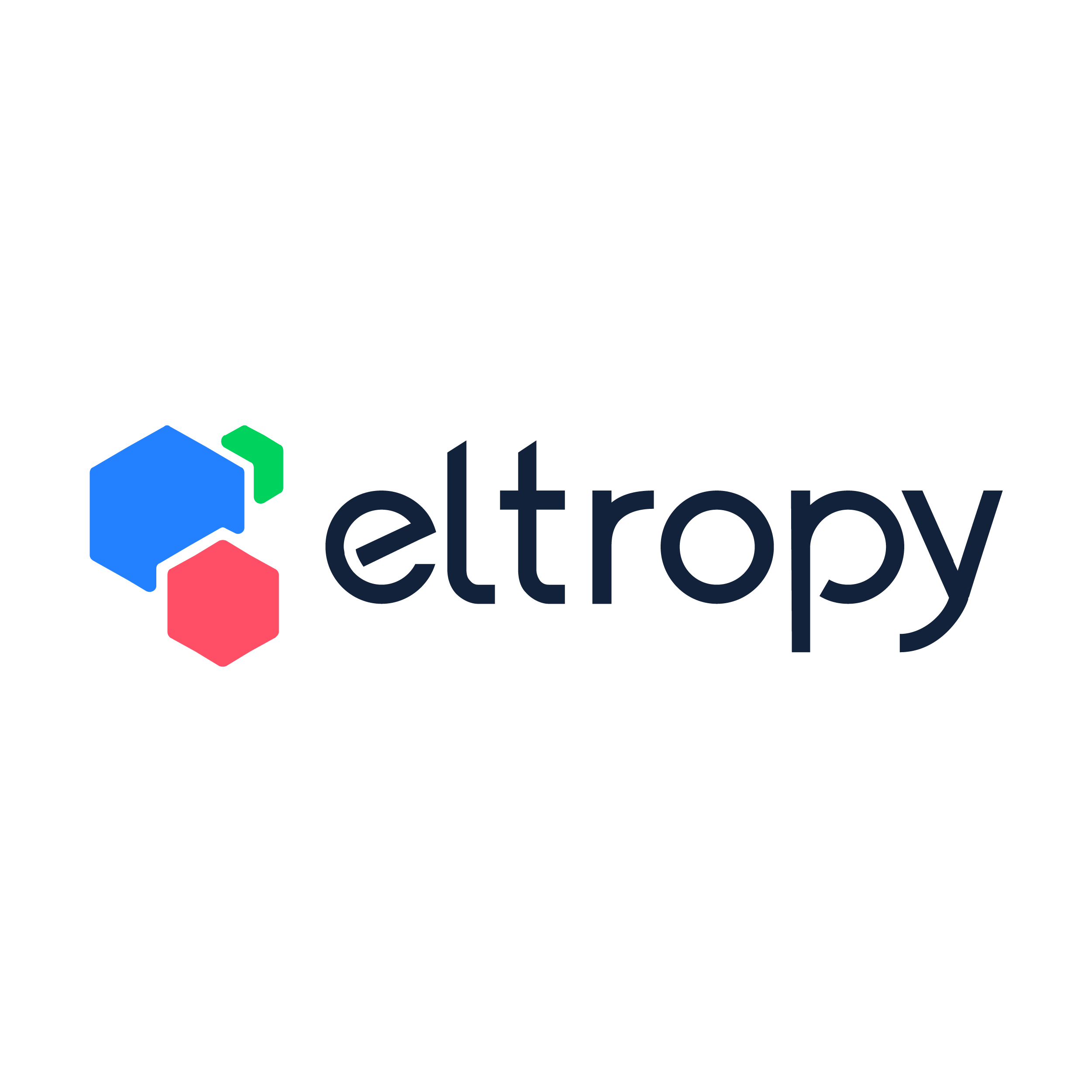 Eltropy – www.eltropy.com
How Community Financial Institutions Can Fight Back Against Fraud in 2023
Financial crime has been around for ages. A recent rise in the prevalence of financial fraud, however, is hitting the industry hard.
Credit unions have increasingly become a top target for fraudsters due to the amount of personal information they require from their members. Especially in times when more transactions are taking place, credit unions must fight back.
Authentication tools factor in
Do you remember two-factor authentication (TFA)? It's the login technology we use to prove who we are, and it began widely rolling out to banks in the 2000s. Today we call it multi-factor authentication (MFA) – the standard, trusted method to protect against increasingly sophisticated threats.
Using these modern, secure MFA tools – which include Text, Video calling, and Real-time photo ID verification – community banks and credit unions can stay ahead of fraudsters, and members can not only access their accounts, but also know who is reaching out to them.
The key, though, is having the right blend of commonly used technologies and MFA tools – as part of a broad digital and in-branch communications strategy.
Whether running a call center or integrating with your core, a credit union achieves peace of mind knowing they have a broad combined communications strategy that won't disrupt their current environment.