Angola, Indiana
Where collaboration, community, and hard work converge
Poised for growth, Angola, Indiana welcomes a host of economic projects
A picturesque town with an enviable backdrop, Angolan Indiana boasts an impressive list of amenities that create a sense of pride for its lucky residents. Surrounded by 101 lakes and located in the Pokagon State Park, Angola, Indiana, is a city with just under 10,000 residents, and its surrounding county is home to 34,000 inhabitants. However, the state park draws in around a million tourists annually, with 250,000 individuals traveling to their summer homes during the season.
Trine University is also located in the town and is the fastest-growing private university in the state. This university attracts large crowds, up to 50,000 people a year, who visit their children and watch sports events.
"We really don't have a population of 34,000; we're much more than that. We have a lot to offer as far as recreation, and we're safe. Everyone loves living here," says Dick Hickman, Mayor of Angola.
Angola is located at a significant crossroads, with two major highways passing through the city. The east-to-west route includes highway 20 and the I-90 toll road that goes from the East coast to the West Coast. It could be said that Angola is about 24 hours driving distance away from 75% of the population within the United States.
The quality of life in Angola's corner of Indiana is high, with a low cost of living that allows the dollars to stretch further. This has been achieved by the work the city has put in.
"The work being done within the city walls has definitely influenced our successes in attracting not only business to the region but also the talent to Steuben County," says Isaac Lee, Executive Director of Steuben County Economic Development Corporation.
Angola is well-positioned to thrive over the next decade with economic developments driven by the surrounding infrastructure. The greater population in the region is attracted to the city hub looking for new opportunities in the retail and commercial sectors.
With the influx of new residents to the city, Angola is fortunate to be able to expand its borders and collaborate with different governmental entities. And with a larger population, the tax base grows.
Developing housing is essential to accommodate the new workforce moving in, and it will help grow local businesses. Also, this workforce is needed to expand local industries. Increasing the workforce and encouraging businesses to set up in the city assists with the quality of life in the area across many aspects.
"It's important that there's a cross-collaboration between government offices, including county towns and the city of Angola, to ensure that the future is brighter for all who live or move here. We believe that our residents' day is split into thirds, 8 eight hours at work and 16 hours of living in the community. We want our citizens to love their community," says Lee.
As with many cities across North America, the focus is housing and growth. The city has already approved 135 sites for residential use. One project in the city is the transformation of an old motel into a complex with 90 units. These units will be either studio or two-bedroom apartments, which will be sold at market rate.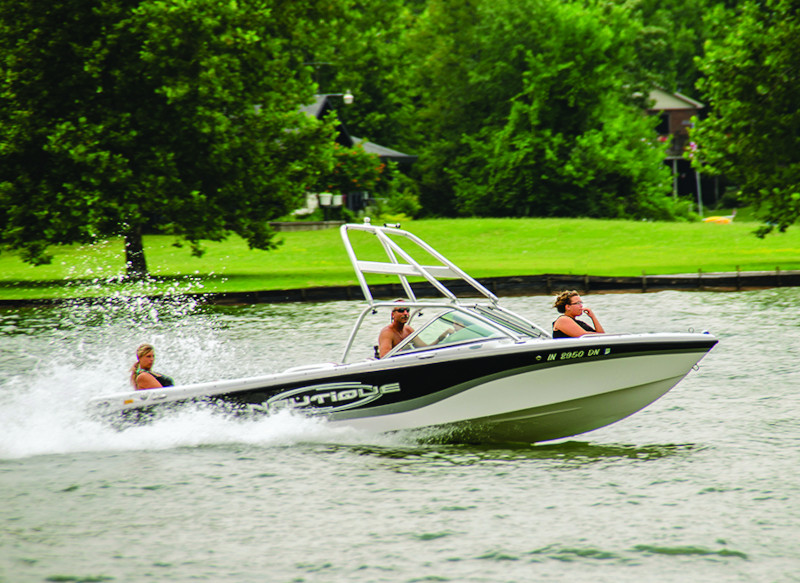 Another project closer to Interstate 69 will be a complex with 219 units. These will also consist of one to two-bedroom apartments and will offer many amenities. While there are other plans on the horizon, they have yet to be approved.
Jennifer Barclay, Director of Economic Development & Planning of Angola, shares the news about an exciting development in the city, "We have a 55 or older community that is being built on the east side of the city. The work on the single-family detached residential homes has already been completed. If not full now, they will be in the next year. There's a lot of housing coming to the area to bring that workforce that is needed."
The city has received investments for its downtown area, which is Angola's historic district. Currently, there are only a few empty tenant spots in the area, and in recent years the city built public restrooms and parking.
Angola is also a part of the State Accredited Main Street Community, which works with the Office of Community and Rural Affairs, which helps with businesses in the downtown region. The city has also taken a grant from OKRA and has worked with its own investment funds to assist small business owners in updating the facades of their establishments.
The city was able to secure $500,000 from OKRA and contributed $250,000 to ensure that businesses stayed afloat rather than having to draw funds from their personal savings.
"We wanted to show our appreciation for these businesses for being open during the pandemic, and it speaks of our community, who are supportive and love our downtown vendors," says Hickman.
The county is home to a trail that winds its way around the area. The city works with regional coalitions to link up trails from the Pokagon State Park through Fort Wanye and eventually into Indianapolis.
While the city has access to ample lakes during the summer, in winter, outdoor recreation can become a bit slow. So, the city is working on plans for new activities to excite its citizens.
Currently, the city is working with Trine University to use its ice rink for the public, which is a great asset to the community. Another great activity is with the Fort Wayne Railroad Society, where each train trip offers a new experience, ranging from a whiskey train to a puppy train where dogs were allowed on board.
It's via activities like these that the city is trying to attract visitors outside of the summer months.
"As Lee said, we want to give a quality of life that attracts people to live in our city, not to just commute into it," says Barclay.
Angola has also invested in infrastructure, as the US Highway 20 goes through the downtown area. This was done to ensure the safety of the residents. Another project was more to do with the landscape of trails to the national parks, which also allowed for the upgrade of water and sewer systems.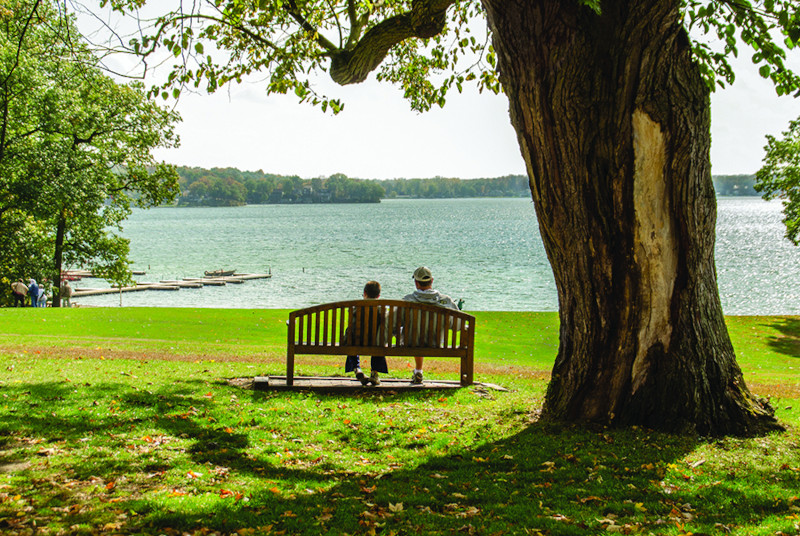 The city always seizes the opportunity to upgrade the utilities under the walkways whenever possible.
Angola is blessed to be home to a very good schooling system from K-12. But the city has identified a need for more early-learning schooling within its system. Currently, there are an estimated 500 children in need of early-learning schooling.
Through the collaboration with Trine University, the city hopes that they can pivot to assist. While the university is known for business and engineering, they are now adding health and technology programs.
The high school in Angola has also put in a turf field over the summer and is constantly working on improving its facilities.
While many cities around the country are experiencing a reduction in businesses operating within their limits, Angola's downtown area hasn't, bucking the national trend. And business is booming in the city. Hickman elaborates, "Right now, we're focusing on bringing more workers in as there are over unfilled 900 jobs within the community."
Currently, the city is centered on bringing in more talent rather than attracting more businesses, as the established ones are doing well and need support from their city. The city is home to many industries, including companies from the automotive sector, one that produces hip joint replacements, and three metal spinning companies (with only ten others nationwide).
The city of Angola works closely with several entities, such as the Angola Main Street, Chamber of Commerce, and Steuben County Tourism Bureau. Currently, 11 counties, known as the Northeastern Region, have formed a regional coalition to address the early childhood development issue and are also collaborating with Ambassador Enterprises to facilitate a solution.
Angola and all the surrounding counties are preparing themselves to be ready for electric vehicles (EV) as well as other environmental projects, but there are some hurdles.
"The state of Indiana has regulated utility operators for electricity and gas. This means there will be a need for extensive participation by those utilities to make that conversion," says Lee.
In the city of Angola, several progressive projects have been implemented over the years, such as WiFi hotspots downtown, and the future could include the integration of electric scooters.
The city has done as much as possible to offer its citizens a more convenient lifestyle. But to create a fundamental change, such as implementing EV charging stations, there needs to be a more significant buy-in from the community to make a change on a state level.
Another factor is where these EV ports would be installed to boost commerce and residential areas in the city. But these are all conversations the city wants to have with the state.
This being said, the city has already installed several EV charging stations, even in its public parking lot.
The city is incredibly environmentally minded as they rely on all the regional lakes and their importance on tourism. Clean environments are good for business. Angola does a lot to ensure that all waterways are clean, doing studies on the local aquifers and underground water.
The mayor is about to retire after 22 years of service, but he is confident that the city will grow in strength and is incredibly enthusiastic about the future. He is also thankful for the entire community as he concludes,
"We are blessed with all our employees. I haven't dug a hole or fixed a sewer pipe in the middle of a snowstorm. That's our community. Working with exciting colleagues who are driving the community is inspiring, but it's time for me to allow someone else to take the reins. I know that the city of Angola is on the right path for the future."
AT A GLANCE
Angola, Indiana
What: A thriving community steeped in history
Where: Steuben County, Indiana
JICI Construction – www.jici.com
JICI Construction, along with its strategic partners, is continually striving to improve the quality of Northeast Indiana for residents and corporations alike. Our Angola Innovation Park, compellingly located at the interchange of I69 and US20, provides over 20 acres of shovel-ready ground for corporate growth and investment.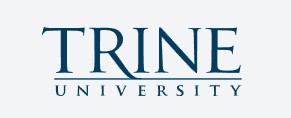 Trine University – www.trine.edu
Offering quality private higher education for more than 135 years, Trine University now serves more than 8,500 students in Angola, Indiana, Fort Wayne, Indiana, Detroit, Phoenix and online, with undergraduate and graduate majors in engineering, business, arts and sciences, education and health sciences.