Anchor Manufacturing Group
An industry leader
Business View Magazine interviews Tony Parente, COO of the Anchor Manufacturing Group, as part of our focus on best practices in the manufacturing sector.
Anchor Manufacturing Group, Inc., based in Cleveland, Ohio, is a world-class supplier of metal stampings, welded assemblies, fabricated parts, and tooling, with expertise in the following industries: Automotive, Appliance, Agricultural, Commercial Vehicle, Consumer Product, Defense, and Industrial, with particular emphasis on the Automotive Sector, including Class A appearance trim, structural, exterior, interior, exhaust, N.V.H. (Noise, vibration, and harshness), ride control, seating, steering column, brake, chassis, and safety-related components.
"Anchor was founded by Edward Pfaff, an Austrian immigrant," recounts President and COO, Tony Parente. "He arrived here in 1952, volunteered for the Army, and fought in the Korean War for the U.S. When he returned from the military, he started his career as a tool and die maker at a company in Cleveland. In 1970, he decided to venture off on his own and started the Anchor Manufacturing Group as a tool and die shop. In 1975, he acquired some presses to do stamping work. In 1979, he needed some more square footage, so he moved the company to its current location. His son, Fred Pfaff, started working in the business in 1985 after graduating from Cornell with an Engineering Degree and an MBA.  He became CEO in 1994. Anchor expanded and bought the building next door to the original building in 1992, which added about 40 percent more square footage. Right now we're about 350,000 square feet. So, we have these two buildings and a tool and die shop about ten minutes away."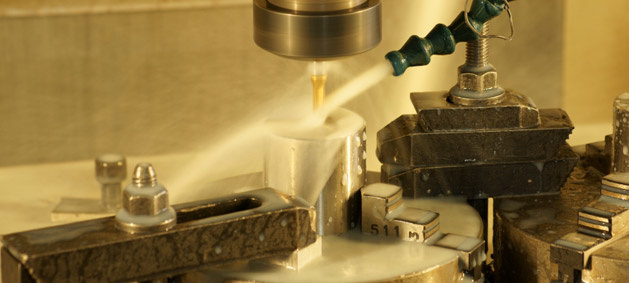 Today, Anchor has between 250-300 employees depending on the seasonal needs of the business. Its clients are mostly North American-based, but in 2004, the company developed a strategic alliance with a European-based supplier of metal safety assemblies and other consumer goods, leading Anchor to become a global supplier with shipments throughout North America, Europe, and China.
"For the most part, we service the auto industry," says Parente. "About 80 percent of our business is automotive. We have two Tier Ones on a regular basis right now, and we were just awarded for a part for an electric vehicle manufacturer, so we'll be making components for Rivian, which is a new electric truck company starting up in Indiana. We also service Mercedes and we do some work for General Motors at a Tier One level. We do very high-precision work for the steering column area of the vehicle; we're in the exhaust sector; we do body and structural assemblies; we anodize aluminum for running boards; we do chrome finished and high-polished work. We are also close to getting some business with a local German OEM. So, there's definitely a growth pattern in the Tier Ones here at Anchor." In addition, Anchor has a separate sheet metal fabrication unit – the Anchor Metal Processing Group – which manufactures electrical enclosures and steamers for the food industry.
Regarding the competition, Parente says, "Anchor's biggest advantage is speed. Customers often need compressed timing on projects that are technically challenging. And Anchor is able to respond quickly while offering the best technical solutions, which can include different and dissimilar materials." Another advantage: because the four members of the company's management board have a combined 125 years in the automotive sector, with three of the four being engineers, Anchor can offer more innovative and complex solutions to its automotive clients.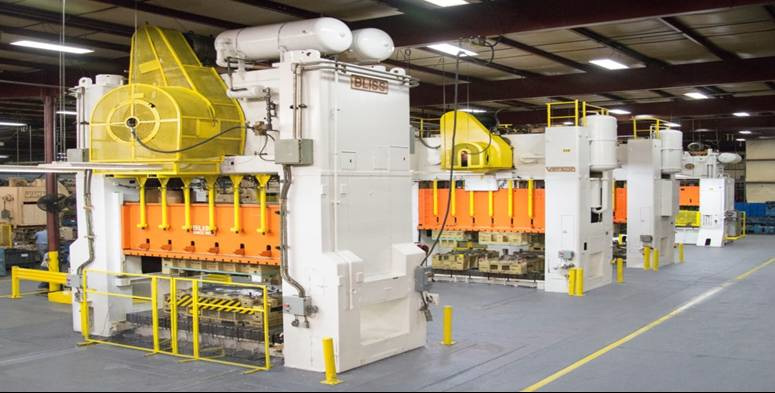 Parente adds that the engineers at Anchor mentor the younger employees there, teaching them how to perform specific functions at less cost and with less waste, and with an emphasis on stronger and lighter fabrications. "Everyone is hands-on and helping each other develop different techniques and processes that will help Anchor develop while also helping the auto industry," he reports.
In fact, grooming Anchor employees and helping them advance in their chosen career paths has been a key to the company's success over the years. "Every one of our employees has the opportunity to develop into whatever position they would like to do," Parente states. "We have a development process for every one of our employees. Our PMA (Precision Metalforming Association) award-winning training program is highlighted by career boards in every cafeteria. These show exactly what is required to advance to any position at Anchor. All the associate needs to do is say what they want to become. Also, Anchor understands the most important person is the one who makes the parts, so the focus is on helping and listening to these people. So, we concern ourselves, all the time, with growth and development. That really is key to what kind of a company we are."
This past November, the Precision Metalforming Association recognized just what kind of company Anchor is by awarding it the 2019 Zierick Manufacturing Corporation Productivity Award as part of the PMA Awards of Excellence in Metalforming. Anchor won the award for productivity gains realized on its crash tube line, which manufactures three steering-column crash tubes.
Anchor is also a company that believes in sustainability. It is ISO 14001-certified for Environmental Management; it has installed LED lighting, reducing its energy consumption for lighting by almost 50 percent; it has a die wash water evaporator that turns its wastewater into clean and compliant water, while converting the solid waste into non-hazardous material; and it expanded its recycling program, last year, to include paper and plastic, reducing its waste management costs and it carbon footprint.
Anchor's future plans include growing the existing business of supplying larger assemblies to the automotive markets and general industry. The company anticipates an accelerated growth curve as these projects continue to be awarded. This will lead to a broader geographic footprint as customers for these types of products need suppliers close by to minimize logistical costs such as freight and inventory. So, going forward, Parente says that over the next few years, Anchor will likely expand its reach into other regions in North America. "And the preference is organic growth," he adds. "We've looked at a few acquisitions, but there are none on the burner, right now. It's got to be the right fit for everybody. If there's an acquisition that fits at the right price and the right payback, then we would look at that opportunity. But it's not our number one growth strategy."
In the end, Parente says that Anchor will continue to thrive because of its devotion to its values as a family-owned company. "That's a critical piece of information that everyone should know about the company," he says. "It's what the company is really made of."
AT A GLANCE
WHO: Anchor Manufacturing Group
WHAT:  A supplier of metal stampings, parts, and assemblies
WHERE: Cleveland, Ohio
WEBSITE: www.anchor-mfg.com