West Virginia International Yeager Airport
Propelled to new heights
Business View interviews Nick Keller, CEO & Airport Director at West Virginia International Yeager Airport, for our focus on U.S. Regional Airports
West Virginia International Yeager Airport (CRW) is a thriving hub of aviation. The largest commercial airport in the State of West Virginia, CRW has service provided by American, Delta, Spirit, and United Airlines, and is also home to the McLaughlin Air National Guard Base.
CEO and Airport Director Nick Keller has helped lead the changes and growth that have propelled the former Yeager Airport, just east of downtown Charleston, West Virginia, to new heights as the re-branded West Virginia International Yeager Airport. Business View recently spoke with Keller about all the exciting happenings at CRW.
BVM: A lot has changed at CRW over the past year, can you give us an overview?
Keller: "The most notable change people will see is the name. One of the main reasons for this change came about with the opening of a U.S. Customs and Border Protection facility. This makes us an International Airport, not for commercial airline service, but for general aviation aircraft and corporate traffic. Up to 20 passengers can be processed, which will eliminate a competitive disadvantage for West Virginia – making it possible for someone trying to come here for business to not have to stop at another airport first to clear customs. The benefit of choosing CRW over a larger hub is that you can refuel and clear customs much quicker because of our smaller size.
"The new name makes the location more prominent; by adding West Virginia to the name we highlight that this is the gateway to the state. Also, the New River Gorge National River became the New River Gorge National Park and Preserve this year which increased the number of tourists. It's only an hour's drive from the airport, and we are seeing growth opportunities in the leisure market."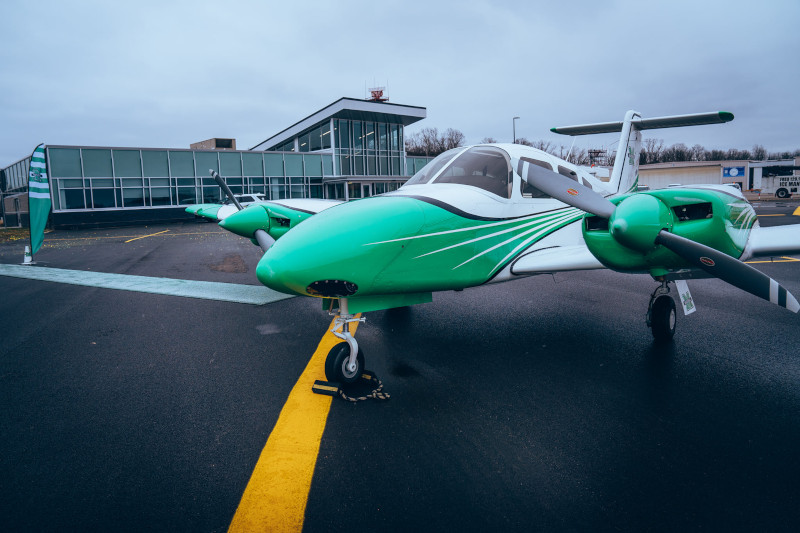 BVM: How did COVID affect your numbers?
Keller: "Right now we're still trending about 30% below normal pre-Covid traffic in terms of business travelers. And although there have been bumps in the road, commercial air service is operating at about 70% of normal. It has gone up and down with holidays and outbreaks. One good thing that happened is that our Spirit Air service started back with service to Orlando three days a week. COVID had forced them to cut service to once a week."
BVM: You are also part of the Home Base Program, can you tell us about that?
Keller: The Home Base Program is going strong, and we've had a recent addition that's going to make it even stronger in that we received authorization from the Defence Logistics Agency to start doing hot refueling, or rapid refueling. Hot refueling is when the engines of the aircraft are still running; the rotors of a helicopter or an osprey are still turning while refueling. Outside of the military, there are only three civilian airfields east of the Mississippi River that can do hot refueling. It requires extensive training and a lot of equipment – but you can see the advantage to the military. They don't have to shut the engines down like at other airports. There is always a risk, whenever you shut down, of a mechanical issue or that the aircraft may not restart and then they are stranded far from their home base.
"The other advantage to hot fueling is the turnaround. Military aircraft can land, refuel and be on their way in about 20 minutes, versus what could be over an hour if they must shut down and restart. This certification is going to attract a lot more military traffic, which will begin ramping up this summer."
BVM: Describe Marshall University's importance to the airport.
Keller: "We were able to complete the construction of the classroom building, the apron, and the hangar within 363 days with a grant from the U.S. Economic Development Administration. It came in at $400,000 higher than the grant and we were fortunate that the Kanawha County Commission provided a grant for the remaining funds. The ribbon cutting was on August 10th, 2021 and Marshall welcomed its first class of about 20 students in August. They have three Cirrus SR20s in their fleet and will be taking delivery of a twin-engine Piper Seminole any day. Using these four aircraft, students will be able to attend full time and earn a bachelor's degree as pilots – it's great for us, and is also playing a role in helping to reduce the pilot shortage. We are happy to be partnered up with Marshall University on this as we feel they are key to our achieving our vision, which is to be the most important economic engine in West Virginia through advances in aerospace education. Marshall is already looking at expanding and offering a degree program in Aviation Management in the fall of 2022."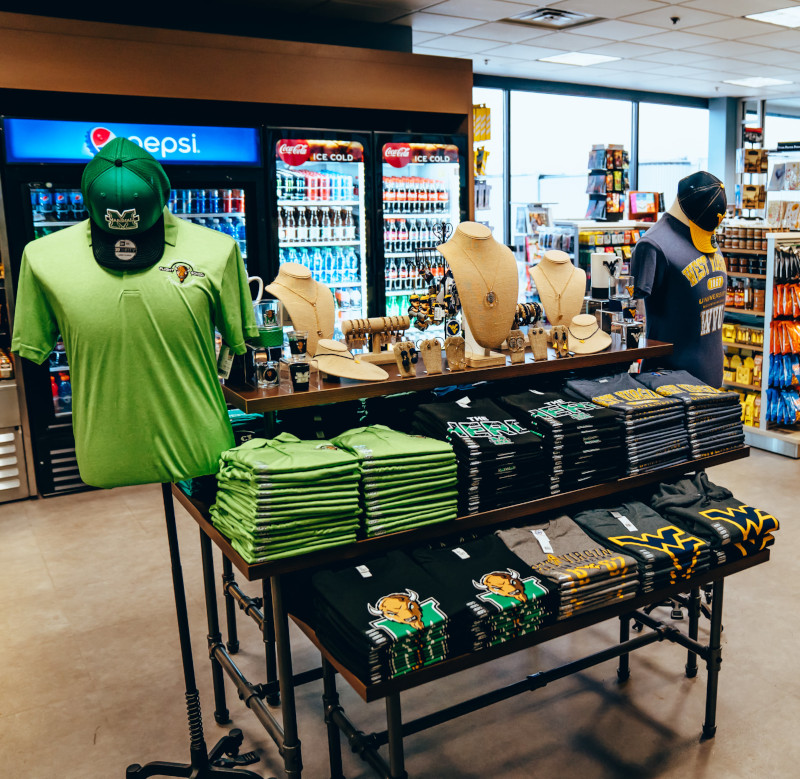 BVM: As you expand, what other infrastructure work is planned?
Keller: "The next thing we are focusing on is the terminal and air traffic control tower. We started a planning study for the terminal back in August and the goal of this study is to look at the current facility to see if it could be remodeled, rehabilitated, or is we should build a completely new terminal building. It requires asking what the needs are over the next 30 to 40 years for this facility. That study is ongoing but we're starting to see what the future is going to look like. The terminal control tower certainly needs to be replaced. The tower opened in 1950, so we have the oldest FAA control tower in the United States. In the past, we have just been adding and reworking space, countless times, with no real vision of where we were going so, we want to try to modernize everything and be ready for the future.
"Another thing we are looking at is a project to create new runway safety areas that would provide the standard 1000 foot long by 500-foot-wide safety area on each end of the runway. Our goal is to have an 8000-foot runway and the safety areas are the first step, which ties into the terminal because we're looking at airfield improvements. We're also looking at FAA standards and we have a lot of modifications to standards where the terminal building is so close to the runway and some of the gates are close to the taxiway. The long-term impact of what do we do now is important to what we can achieve in the future. One of the things I'd like is to have a multi-level roadway in front of the terminal building so you have departures on the upper level, where people get out of their cars to get dropped off, go to the ticket lobby, security screening, and that would be where all the boarding gates were located. Then when people fly in, they would take an escalator down to the ground floor to the arrivals and that's where the baggage carousels and rental cars would be. It would be a much smoother operation than the way it is now with everything spread out. We want to make a good impression with a modernized facility."
"We also have a waiting list for hangars and we have funds now earmarked for north side general aviation construction – taking taxiway Charlie and making it into a larger GA apron, building some new hangars, and improving the service to that clientele as well. We also have two aircraft repair and maintenance facilities on the field and are in negotiation for a paint shop. All of this work is being done under consultation with Central Contracting who are our main consultants and contractors for work on the field. They have done an outstanding job with every contract here at the airport. We also work with the Charleston Air Service Alliance, which is a working group looking at business travel, as well as government contracts. They certainly provide a forum for feedback on the needs of the area."
BVM: What do you envision for the airport over the next five years?
Keller: "One of the huge growth areas is going to be eVTOL, short for electric vertical takeoff and landing aircraft. Essentially, these are battery-powered electric airplanes that take off like a helicopter and then fly like an airplane. We have been working with multiple companies to get the infrastructure in place here at CRW. This means having one or more aircraft chargers installed on the field. Marshall University is also working with some companies on doing pilot certification for eVTOL.
"There is also talk of having Marshall open a battery research facility in Charleston, which would be off-airport but part of what we hope to achieve here – making this an anchor location for this new technology. If we had the infrastructure in place then this could be an area where manufacturing and research take off, which would be very exciting. In all of this, we are living out of our vision to become the most important economic engine of the state and I can see it coming true."
AT A GLANCE
West Virginia International Yeager Airport
What: A growing commercial, military, and general aviation airport
Where: Three miles east of downtown Charleston, West Virginia
Website: www.yeagerairport.com

Charleston Area Alliance – charlestonareaalliance.org
Charleston, the capital city of West Virginia, is the business, financial, medical, government, retail and cultural center of the state. Optimally located on the Kanawha River and within a day's drive to large consumer markets and half of the U.S. population, Charleston has regular and reliable freight railway service and access to 14 interstates, US highways and state routes. The Kanawha River offers access to regional barge routes and West Virginia International Yeager Airport provides commercial and charter air service, along with freight and customs port of entry service.
West Virginia's low operational costs, business-friendly landscape, skilled workforce and easy access to raw materials make Charleston the ideal location for your business, employees and their families.
The Charleston Area Alliance is a multi-faceted economic, business and community development organization as well as the largest regional Chamber of Commerce in West Virginia.
Our economic development efforts aim to grow West Virginia's economy by helping businesses locate and expand in the Kanawha Valley. Our partners collaborate – rather than compete – to attract investment and create jobs.
We assist with site location, entrepreneurial and workforce training development, and provide insight to navigate regulatory issues and take advantage of business incentives and resources.
Connect with the Charleston Area Alliance today!
Andrew Dunlap, Director of Economic Development