West Tennessee Healthcare System
Quality care and advanced treatment with the patient at its 'heart'
For the highly-regarded West Tennessee Healthcare System ensuring that everyone has access to the highest quality medical care is at the heart of the work that it undertakes every day.
The Jackson, Tennessee-based healthcare system operates on a mission "to improve the health and well-being of the communities they serve while providing exceptional and compassionate care."
West Tennessee Healthcare has developed healthcare expertise grounded in more than 70 years of quality care that offers a wide range of services covering a geographical area of more than 9000 square miles throughout West Tennessee and Southern Missouri.
"We want to provide the highest quality care that we can provide in a compassionate way," says Amy Garner, System VP, and Chief Compliance and Communications Officer for West Tennessee Healthcare System. "We want to be able to provide access to care in areas where people have trouble accessing quality health care. We have a lot of rural areas that we serve and so access is very important to us, as well as just being able to provide that frictionless path to care because healthcare is so complex.
"If you don't know how to navigate the healthcare system, it can be very daunting. We are trying our best to meet people where they are and provide that frictionless experience to make it easy for them to get into our system, make it easy for them to get the specialty services that they need where they are so that they don't have to travel," she describes.
The West Tennessee Healthcare System has a far reach, with more than 90 locations in total, including several clinics, durable medical equipment, a cancer center, and joint ventures for inpatient rehabilitation as well as covering a wide range of services that run the full gamut from cardiology to family medicine, hospice, imaging, lab services, neurosurgery, sleep medicine and more. It also has several specialized centers that offer focused treatment.
The Kirkland Cancer Center is a state-of-the-art, award-winning, and accredited cancer center built less than 10 years ago. The center features chemotherapy services, and radiation oncology, and also includes a satellite location, located at The Darryl Worley Cancer Center in Hardin County.
West Tennessee also has its own membership-based medical fitness center, called Lift, located in downtown Jackson, that provides aqua therapies, aquatic exercise services, yoga and spin classes, cardio equipment, weights, a rock climbing wall, therapy pools, and more. Lift stands for Living In a Fit Tennessee.
"You can join it just like a health club, but it's really more focused on medical fitness and for people that have limited mobility, or maybe they're struggling to lose weight or trying to get their diabetes under control," Garner explains.
In addition to the comprehensive list of top-tier services, it also offers patients Sports Plus, which provides outpatient physical therapy and athletic training.
Pathways is the behavioral health arm of West Tennessee. It includes an in-patient hospital, a crisis service, and several community health centers that operate on an outpatient basis. They provide psychiatry and counseling services, as well as some substance abuse services.
What makes West Tennessee unique is its heart services, which are ranked in the top six percent of hospitals that provide heart care in the United States.
"That distinction comes from the American College of Cardiology," Garner boasts. "We are the only hospital in the state that has that designation and we are very, very proud of our open heart surgeries, our electrophysiology program, our heart attack care, and our cardiology services. All of those teams work together to provide heart care for our patients and they do an incredible job."
The healthcare system has also been recognized with three stars by the Society of Thoracic Surgeons, the top honor given.
"We have had that three-star distinction for several years and that is once again due to all the hard work that our teams do in coming together to provide great heart care here in the community," Garner says.
West Tennessee has a long history that began more than 70 years ago with just one hospital – the Jackson-Madison County General Hospital – having just 123 beds and 166 employees. Today, they have more than 1200 available beds and over 7000 employees.
"It's just grown astronomically over the last 72 years that we've been in business," Garner says. It has also been very involved in community efforts and has educational links in the community.
"West Tennessee Healthcare (WTH) has been a donor and a supporter for over five decades of many area colleges. With many WTH facilities throughout West Tennessee serving as clinical affiliates for the Nursing program and programs within the Health Sciences.
With its outreach efforts, the noted growth isn't slowing down anytime soon. The healthcare system has several new projects in the works, including a new collaboration with Le Bonheur Children's Hospital, based in Memphis. Le Bonheur is a large children's specialty hospital that recently moved its service to a wing of Jackson-Madison County General Hospital.
"We no longer have a pediatric unit, it is actually Le Bonheur Children's Hospital that has the pediatric unit," Garner says. "It's really important to us to serve the children in the community that they live in, rather than those parents having to take their children to Memphis or Nashville."
Jackson-Madison will also be getting a long-term acute care ward that will encompass two floors of the hospital. West Tennessee also recently opened a new pulmonology clinic back in the summer that includes several providers that are new to the community, as well as a growing cardiology practice.
"It's very exciting," Garner says. "There are a lot of specialty services that we currently have in the community that we haven't always had, or that we didn't have as part of our organization."
A new collaboration with the YMCA will allow West Tennessee to expand its current childcare capacity to allow for room for children of employees as well as children from the community.
On top of all its new updates, West Tennessee takes care to keep its current facilities up to date. Milan Hospital, which was acquired in the 90s, recently got a facelift to its emergency department and since then volumes have continued to grow.
West Tennessee sees its organization growing even more in the near future with the announcement that Ford Motor Company will be building a new mega site for the construction of electric trucks in Stanton, Tennessee.
"They are going to be building the largest Ford plant in the history of the organization and we're really excited about the fact that our population is going to be growing and the workforce that is going to be coming to build those facilities and to build those vehicles," Garner gushes. "That's going to help us grow our services in that area and we're probably going to see an increase in population here in our community, so we will be able to serve more people.
"That's a really big deal. There's going to be thousands and thousands of people that are going to be on that worksite and for us to be able to take care of them is fantastic."
West Tennessee doesn't just take care of the greater community, they also make sure to take care of their staff, as well. Employees are given the Living Well benefit, which focuses on the healthcare system's wellness, mental health, and preventative services.
"You can go for free to receive those services from our own providers, which we think is a fantastic benefit for our staff," Garner says. "It promotes not only physical wellness, but it promotes mental health wellness, too."
As the West Tennessee Healthcare System continues to grow and expand its services, its main focus of caring for its community and its employees will always remain the same.
"We really want to provide quality care close to home so that people don't have to travel to Nashville or Memphis for that care," Garner says. "I think we just have some amazing medical staff members and amazing team members that make all that happen."
AT A GLANCE
West Tennessee Healthcare System
What: A leading, comprehensive healthcare provider offering top-tier services
Where: The Western end of Tennessee
Website: https://www.wth.org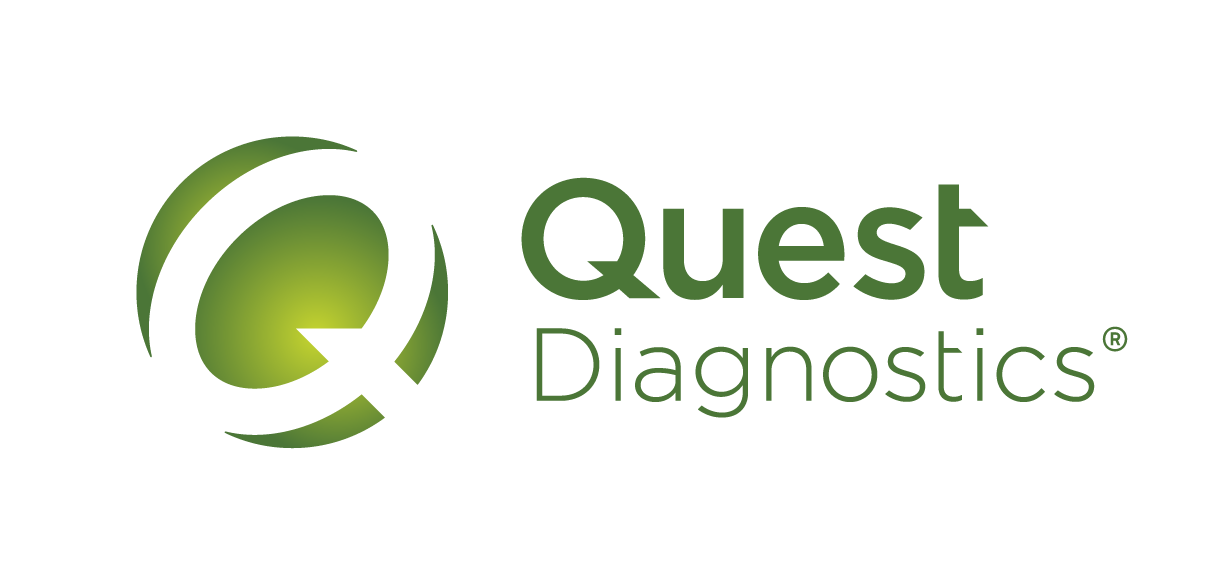 Quest Diagnostics – www.questdiagnostics.com
Action from insight
As the world's leading provider of diagnostic information services, Quest Diagnostics is committed to uncovering insights that empower clinicians and patients with the information they need to inspire actions that transform lives through:
Being a thought leader in the healthcare sector, discovering new ways to identify, monitor, and treat disease
Offering routine and non-routine testing representing a central part of healthcare delivery and services that follow an innovative testing model, including genetic and advanced molecular testing that plays a crucial role in today's era of precision medicine
Making it faster and more convenient for patients and clinicians to access lab tests and data, services, and care
Powering affordable care with innovative value-based solutions, ensuring that quality isn't a trade-off, service isn't a sacrifice, and cost isn't a barrier
Leveraging insights from Quest's database of billions of lab test results to raise awareness of disease states and health concerns that impact our world
Quest is also committed to solving health inequities and impacting the communities in which we live and work by promoting a healthier world. Quest firmly believes that when the right information is in the right hands, it encourages actions that positively change lives.
Comfort Systems USA – www.comfortsystemsusa.com
Established in 1917, S.M. Lawrence Company is recognized as one of the leaders in the mechanical contracting and HVAC service industries providing business solutions addressing workplace comfort, environment, processes, and energy services.