West Point Lincoln
A solid path to the top
Business View Magazine interviews Chris Poulos, EVP & GM of West Point Lincoln, for our focus on the Top U.S. Auto Dealerships
A well-known and respected business leader, West Point Lincoln proudly serves the Texas cities of Houston, Katy, Spring, Cypress, Richmond/Rosenberg and all surrounding areas. As the top Lincoln dealership in the Houston Metro area, and fourth in the nation by sales, the Katy Freeway headquarters is one of three locations the company owns. The other two sites are the ultra-modern West Point Lincoln of Sugar Land, located on the Southwest Freeway, and West Point Buick-GMC situated down the road from the Katy dealership.
Like most dealerships in the country, West Point Lincoln is experiencing the tailwinds of the COVID-19 pandemic. However, as VP & GM Chris Poulos reports, "It's been a very positive journey so far, and we remain optimistic even though there are still some challenging times ahead for all dealerships."
West Point Lincoln started in 1990 as River Oaks Lincoln Mercury, located towards the city's centre. As the town grew and residential areas came up around the dealership, a greater need emerged to have more consumer-focused businesses in proximity to neighbourhoods. Because of this change of focus by the local government, about five years after opening shop, the dealership moved to its current location along the Katy Freeway and rebranded as West Point Lincoln.
"I joined West Point Lincoln in 2002 and by the time I was appointed GM in 2005, we were ranked five out of five Lincoln dealerships in the city," Poulos recounts. "A lot of people say, 'we want to be number one'. I told my guys, let's get to number four first. Over the years, we've grown, and now we're number one in the city and fourth in the nation. So, it's been quite a journey and a very positive one too."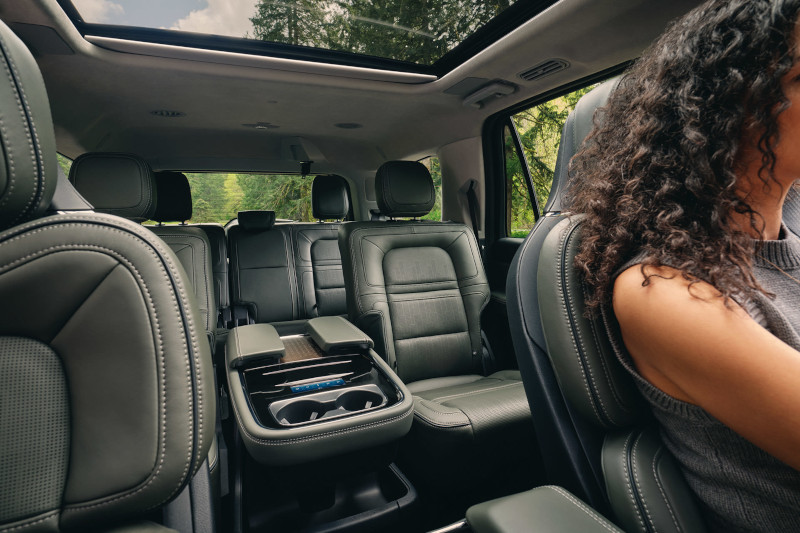 Besides the company's three auto dealership locations, it has a fourth location –  an 80,000 square-foot parts warehouse – which is the second-largest GM parts wholesaler in the country. With the pandemic-driven parts shortage currently plaguing the auto industry, this stockpile has proven to be an ace in the hole for the company, allowing it to continue supplying its locations and other dealerships in the city.
What the company was not prepared for was how to manage its team while implementing all the COVID-19 safety protocols. Poulos admits, "When the pandemic started in February, I sat down with all my managers and told them, hey, I don't know where this is going, but this is real. It will impact our business, but we'll make it through." West Point Lincoln split its service crew in half to ensure staff safety, with one half of the technicians and service personnel working one week and the second half the following week. Despite this arrangement, the company matched staff hours on their off week so that they would have some income.
Like most companies that weathered the worst of the pandemic, West Point Lincoln relied heavily on its 276 employees spread across its four locations. "We have a lot of long-term employees," says Poulos. "To give you some scope, I have been here for 20 years, and I am number 40 on the list of tenured employees. We have a good, stable employee base, and I am proud to have such a wonderful team."
Most of the company's team has stuck around because of a family-oriented culture that Poulos cultivates and promotes in the firm because he's seen it work in other companies he worked for before. He recalls, "Before joining this company, I came from the typical dealership environment where it's all about relentless pushing for more sales at the expense of everything else. Ours is very different from the typical dealership environment. We are a family-owned-and-run auto dealership where the culture is very close-knit and family-oriented. While there is a place for pushing sales because of how competitive the industry is, there must be balance with taking care of your people. Fortunately, we are in a great market where high-income people surround us so we can afford to balance our culture without sacrificing growth."
West Point Lincoln's culture is unique in a typically cut-throat industry where most dealerships sacrifice personnel wellbeing for growth. But as Poulos attests, "It requires buy-in from the top to create a company that puts its employees first. We are fortunate to have a very supportive ownership group, which has allowed us to invest in our workers over the years. For example, one of our locations was not built to include air conditioning, and when it gets hot, the technicians stop working productively by three o'clock. At one of our newer facilities, we do have AC, and we've noticed that when it's running, technicians remain productive through to five o'clock. This productivity difference is one of the main reasons we are in the process of building new facilities for at our main locations."
While the company can rely on its staff to keep delivering, one thing that has been difficult to navigate is the current new-car inventory shortage. At the pandemic's beginning, lockdowns created gaps and bottlenecks in the automotive supply chain, especially in the computer chips industry. The ripple effect from the following chip shortage ground car production lines to a halt, starving dealerships like West Point Lincoln of vital new car inventory supplies.
"Our new car inventory is currently at an all-time low," says Poulos. "It is an exceedingly difficult landscape for all new car dealers, with most challenged to support the expectations created when they had plenty of inventory. For instance, clients expect that we always have loaner cars available to them, yet that is not the case today. Even our backup plan, the rental car companies, don't have any cars."
As the shortage persists, West Point Lincoln is looking towards used car sales to bridge the divide, even though these are also hard to come by. Poulos explains, "We used to rely on two- to three-year-old lease cars to fill our used car lots. With the pandemic and its after-effects, we are seeing more people opting to remain with their car instead of trading it in for a newer model, limiting the number of good-condition low milage used cars that dealers have access to."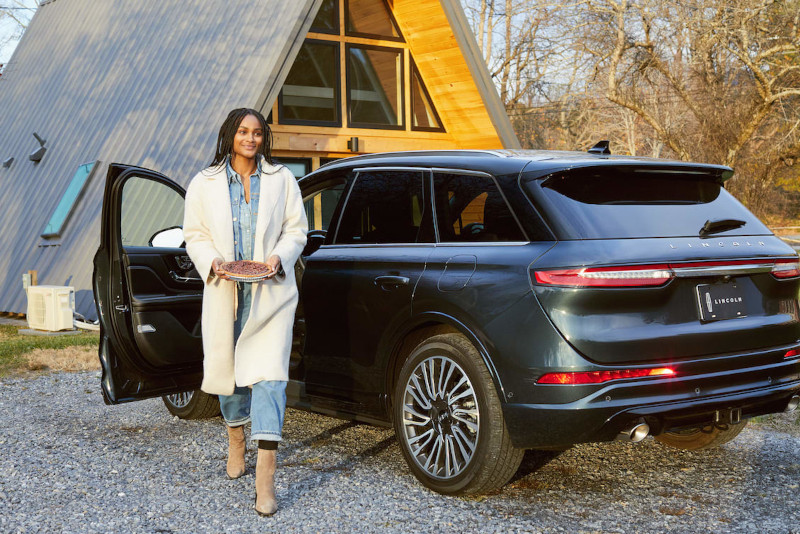 Another area the dealership is exploring is online sales. According to various industry reports, the inventory crunch is pushing more people online to search for their preferred car, with most willing to travel hundreds of miles to buy it wherever they find it. In that regard, West Point has built online sales capabilities with their website and other technologies like DocuSign and remote test drives, so they can engage buyers anywhere in the country and complete most of the purchasing process online.
Electric vehicles are an emotive topic spoken about in hushed tones in most auto dealerships, with many waiting to see how everything will play out instead of trying to steer opinions. "As auto dealers, EVs are still controversial because we understand customers' sentiments about them," says Poulos. "For one, range anxiety is a major issue here in Texas because the distance between cities like Houston and Dallas can be hundreds of miles, right at the edge of or exceeding the range of most EVs. It will take a lot of infrastructure upgrades and a change of mindset in buyers who might have to plan longer trips with more stops to accommodate charging."
Although EVs are in West Point Lincoln's future (GM has an electric Hummer slated for release soon, as do most other manufacturers), Poulos has several more items on his wishlist for the next three to five years. "I'd like to see us join the top three dealers in the country, while our other two continue growing in the respective markets," he shares. "If we continue to grow and an opportunity rises, I know I can count on our incredibly supportive ownership group to help us capitalize on it and grow even further. We've also got an excellent hiring formula and corporate culture, which I hope will continue cementing our position as one of the best employers in the city and state. With a solid team and more inventory, we plan to continue our excellent tenure as one of the premier luxury auto dealerships in the area."
AT A GLANCE
West Point Lincoln
What: A premier, 3-location Texas Lincoln dealership for new and pre-owned vehicles
Where: Based in Houston, Texas
Website: www.westpointsales.com