The Steel Tank Institute/Steel Plate Fabricators Association
Passing the torch
Business View Magazine interviews representatives of the Steel Tank Institute/Steel Plate Fabricators Association, as part of our focus on the steel industry
In his 35 years of service to The Steel Tank Institute/Steel Plate Fabricators Association (STI/SPFA) – as member, mentor, leader, and friend – Wayne Geyer has seen a world of change in the steel industry. Undoubtedly, 2020 ranks right up there as of the most tumultuous and pivotal years. It also marks the end of Geyer's tenure as Executive Vice President of STI/SPFA, as he prepares to pass the torch to a young and eager Tim O'Toole. While a newcomer to the Association, O'Toole brings the requisite skills, drive and passion needed for the top job… and the humility to recognize he has very big boots to fill.
O'Toole is proud and excited at the prospect, candidly stating, "It's very important to me to carry on the legacy that Wayne has created by being at the association for the last 35 years. I have spent my first five months on the job reaching out to as many of our members as I can – having one-on-one phone conversations – and several of them have informed me that I not only have big shoes to fill, but legendary ones. But I'm not one to walk away from a challenge, so I am looking forward to the opportunity."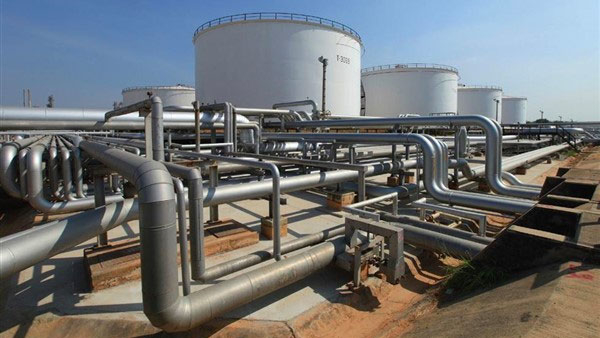 The Steel Tank Institute/Steel Plate Fabricators Association (STI/SPFA) is a trade association representing fabricators of steel construction products and their suppliers. Its member companies produce steel storage tanks, field erected water and industrial (oil and chemical) storage tanks, pressure vessels and heat exchangers, and pipe and pipelines. Their customers hail from the petrochemical, power generation, food, pharmaceutical, fuels, wastewater, and water transmission industries.
"The Association was formed in 1916, by a group of companies that saw value in joining together," says Geyer. "It was a Midwestern group, many from the State of Illinois, involved in boilers and the steel fabrication business. In 1933, the Steel Plate Fabricators Association was formed. Steel welding came into force as a technology in the 1930s, and especially as World War II approached. They also represented steel fabricated products, but were more involved with the water industry and with heavy steel wall vessels – sometimes over an inch thick, subject to high pressures and temperatures." In 2004, the Steel Plate Fabricators Association joined with the Steel Tank Institute to increase the industry's strength and impact for fabricators of field erected water and industrial storage tanks, steel water pipe, pressure vessels, and specialty steel products.
Today, STI/SPFA develops industry standards and specifications, produces safety manuals, performs quality assurance inspections, provides training courses and issues certifications, and serves as a liaison to regulatory authorities. Geyer recounts, "STI was the standards writer. It started developing standards in the '50s. The first one was pretty simple, working with the oil companies for underground tanks – to put the openings in a common pattern, so that they were universally built." The Association is recognized by federal and state government, the broader steel industry, third-party agencies, and consumers as the organization best representing the steel fabrication industry. And its standards and specifications are deemed by regulators as the best in the market. For example, STI offers nearly a dozen designs for the supports to hold aboveground tanks.  When UL updated their requirements to increase maximum tank capacity to 70,000 gallons and to store liquids much heavier than 0.1 and water, STI responded by creating engineering tools to help members optimize their supports while meeting national codes.
O'Toole notes, "In my brief time here, I've learned that STI/SPFA members are a great group of people to work with. They care about the industry. They are passionate about what they do, not only for their individual companies but for the good of the industry as a whole. To see competitors at the table working together for a common goal is very special. And something I'm looking forward to getting more involved with and doing what I can to continue the legacy of the association that has been established over the last 104 years."
The Association currently has about 180 members and a staff of 13 that includes a technical engineer, who works closely with several regulatory agencies including Underwriters Laboratory (UL) and South West Research Institute (SWRI). It also has a robust Membership and Communication Department that works on promoting the benefits of the association and members' products, and STI/SPFI also acts in an advocacy capacity for the steel industry as a whole.
Outlining his goals for the new role, O'Toole shares, "I am focused on providing top quality education for our members, their customers, the industry, and any associates for the industry, as well. It's typically been done in person through our association, but there's no time better than now to take the model that's been successful for us for several decades and move it into a new realm online, so more people are able to participate and get involved. So education is definitely a priority.
"I am also a big proponent of safety and we have a robust safety library on our website that features almost 200 safety talks. I want to see us continue to have a safety-first mindset because our workers are our most valuable resource and it's very important that they go home safe at the end of every day. At the end of June, we created a safety purchasing program, in partnership with Beeline, for our members, so they can take advantage of the fact that we're such a large group to buy safety products at special discounted rates. We're excited about that and finding additional opportunities, through virtual roundtables or webinars, to educate our members on the latest trends and concerns in the safety industry."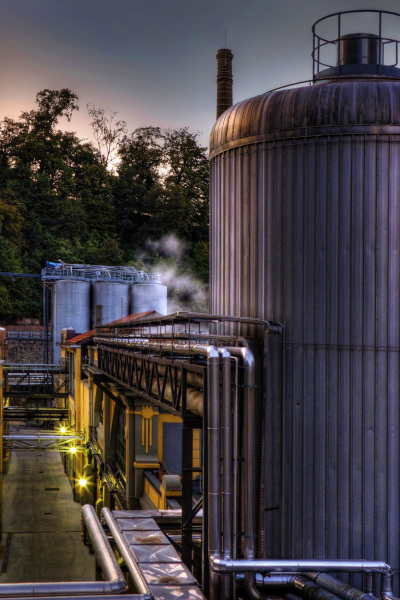 Addressing the shortage of skilled tradespeople in the industry is a main priority for the Association moving forward. O'Toole states, "Being a welder or working in this industry is a great career choice. You can get paid for your training, you can enter the industry, and while your friends may be leaving college with thousands of dollars of debt, you're leaving with a job that pays well and gives you a head start on a great career. Especially when it comes to our aboveground tank section or our field erect, where the projects are more visible, you can drive down the road and point to a water tower or a fuel tank and say, "I built that" and there is a real sense of pride in that. I want to see us do as much as we can to promote workforce development within our industry and to promote emerging leaders for those already in the industry. We have an Emerging Leaders Conference to get them involved in the association, and show them the path to move forward in their company and their career. Getting young people involved in the trades and the steel industry is very important."
Not surprisingly, the COVID-19 pandemic has created challenges for STI/SPFA. As Geyer reports, "Every two years we have a mandatory quality control meeting, since we license technology to our shop fabricated fuel storage tank fabricators. We typically have about 140 people there and up to 100 fabrication plants represented at that meeting. That along with our Annual Conference have been pushed back because of COVID-19, so the pandemic has hit us hard just like every other association as far as our conferences go."
Part of the Association's newer strategic plan was the expansion of its education offering to webinars and online programs. One of the bigger programs is certification of inspectors of aboveground fuel tanks – it's a four-and-a-half day class with a test afterwards. That too has been impacted with a reduction in classes, as has the program on corrosion protection of underground steel tanks. The good news is that the fabricators of aboveground fuel storage tanks have been really busy because the price of fuel has dropped significantly, creating a demand for storage tanks. In particular, the agricultural sector is very strong, with a lot of tanks being purchased there, as well.
According to Geyer, "We started large field erected industrial fuel tank seminars; one-day classes where our speakers are fabricators of those tanks for jet fuel, etc. and there is a lot of interest from buyers and specifiers. We are doing a virtual one with the American Petroleum Institute as part of their annual conference. We also thought it was a good idea to have a fast result COVID-19 test kit for new employees, or an employee who gets sick and you want to make sure you limit exposure, just in case. So we started that program as well. Paul Oliver, our safety consultant, agreed that it was really needed out in the field, and very timely." Another change due to COVID has been the transition to virtual audits. STI/SPFA has an annual Audit Certification program for Steel Water Pipe Section members, run by a third party, but because of the pandemic that process will pivot to virtual audits and inspections."
Technological advancements have been ongoing over the decades, and Geyer has been at the helm for much of that growth. Without going into specifics on what's coming down the pipe, he comments, "We're looking at an underground storage tank with a new type of corrosion protection and secondary containment. It's too early to go into detail but it's part of our program to always be looking for things that are new and better and maybe easier for fabricators to produce. Our pipe group program has been expanding, we're working on specifications for buried steel water transmission pipe. The water infrastructure is closely examining tank and pipe materials (of all kind) for performance during seismic activity. We've been working with the military for their guide specs."
As for other industry highlights, Geyer states, "Secondary containment of aboveground tanks is staying very strong, as are 2-hour fire tested tanks. And we're seeing a trend with some of the specialty type fuel storage tanks. There are now a number of rectangular tanks being requested, as opposed to the traditional cylindrical tanks, and they're getting bigger. A rectangular form is not the most efficient way of storing liquid but when real estate is limited, or a tank has to be squeezed in a certain area, it might make sense. Recently, one of our members had a request to make a rectangular tank that was almost 12 feet tall. They used to be waist high. So that poses new challenges for fabricators having to make a flat piece of steel and make sure it stays flat after they build it, weld it, pour insulation between two walls, and so forth. So it creates quality challenges more so than the aesthetics."
Wayne Geyer's knowledge, experience, and intuition have served the Steel Tank Institute/Steel Plate Fabricators Association in good stead. And now, as he steps back to enjoy some well-earned down time, Geyer can relax in the certainty that his legacy of commitment to the members, and the steel industry at large, will be in good hands in the years to come.
AT A GLANCE
The Steel Tank Institute/Steel Plate Fabricators Association
WHAT: A trade association representing fabricators of steel construction products and their suppliers
WHERE: Lake Zurich, Illinois
WEBSITE: www.steeltank.com