Smithfield City, Utah
Utah's Health City
Business View Magazine interviews representatives of Smithfield City, Utah for our focus on Growth & Economic Development of U.S. Towns & Cities
Being more health conscious seems to be on the uptick these days. It's all about healthy choices and healthy habits. This, in turn, creates a healthy lifestyle. And cultivating that healthy lifestyle is much easier when you live in a community that values recreation, fosters activities, promotes programming, and develops facilities. It's a win-win for the residents and for those that are charged with managing a city. It builds healthy habits. And it builds community.
Smithfield City, located in northern Utah, is located near the Idaho border and has just shy of 15,000 residents. While it's been known as a bedroom community for the City of Logan and nearby Utah State University, Smithfield has been quietly creating its own identity. "We are known as the 'Health City'," says Smithfield City's City Manager, Craig Giles. "One of the things that we do really, really well is our recreation program." Their recreational programming is robust, and participation from small kids to seniors is sky high. Outdoor activities include everything from hiking to mountain biking. There are also two ski resorts within an hour (southeast and northeast of Smithfield, respectively).
Giles describes Smithfield City as a medium-sized city with all the amenities that a large city would provide. He notes, "We have one of the best municipal golf courses in the valley or even the state." Smithfield City Recreation Director, Brett Daniels, agrees. "Our golf course is beautiful. That brings a lot of people into Smithfield, too. We do have some terrific amenities. When people come into our city, especially when we host meetings with other directors throughout the state, they marvel at all that we have. They can't believe we have six gymnasiums, and it's still not enough for us."
Smithfield City prides itself on having programs for all ages – from mom and baby classes to senior classes like senior yoga and pickleball. "I think we address the needs of everyone in our community," says Daniels. "For instance, just looking at what we've got going on today, we probably have eight or nine different camps ranging from music classes to volleyball and basketball camps. There's even little kids learning how to play pickleball."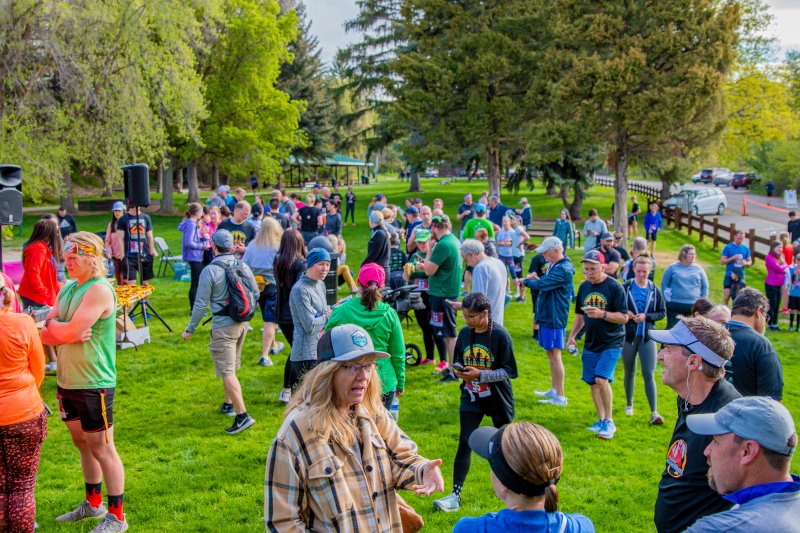 Not surprisingly, the community splash park and the skate park are always busy. They bring in people from not only Smithfield but from all over the valley. In one day, they may have numerous teams coming in from all different directions to participate in baseball leagues or adult softball leagues. Daniels admits, "Every time you can get people to come to your city, typically they'll spend money in your city, which is a good economic driver. I think those are some of the reasons why we're known as Utah's health city. There is a very active community here where people understand the importance of exercise, and what parks and rec and parks, in general, bring to the quality of living here."
But there is more to Smithfield than just that amazing recreational outlets. Smithfield is also home to Paragon Medical, an advanced orthopedics manufacturer. Freemotion (powered by iFit) has a location in Smithfield, as does Lee's Marketplace, which now boasts seven locations of their grocery stores. The city has roughly 400 business licenses, many of those are for home occupations.
Smithfield continues to grow and draw in more people, businesses, and organizations. According to Daniels, "There are some exciting things going on. The Church of Jesus Christ of Latter Day Saints is building a temple here, which is going to change the landscape a little bit around Smithfield." Giles believes that the new church will be "a nice addition to our city" and be "another economic driver."
Smithfield is projected to double in population in the next few years. With those numbers in the forecast, the city is busy planning and preparing for that growth, but still providing people with the same opportunities they have now. "I think our challenge is to try to keep up with the needs that come along with a growing community," Daniels says. Giles adds, "Whether that's for outdoor recreation, playing, pickleball, or getting on a trail and going for a ride or hike, we have to continue to keep those amenities available and functioning at the level that people are used to."
Housing, obviously, becomes a priority when a community explodes in size, like Smithfield has. According to Giles, "Housing is a contentious subject. I mean we've been a rural community for forever, and I think the people who have been here for a long time see their community changing rapidly. We have nearly 1,000 lots in development right now. The city council adopted a new master planned community zone that incorporates single family and multi-family housing all into one development. We've had two developers utilize that zoning designation, with nearly 900 lots. We are seeing a massive drive in housing. We really have for several years and it continues to grow. We've probably been doing more annexation in the last two years than we've ever done. We've annexed over a couple hundred acres of land that are all being rezoned and developed. So housing is a big part of what we're doing right now."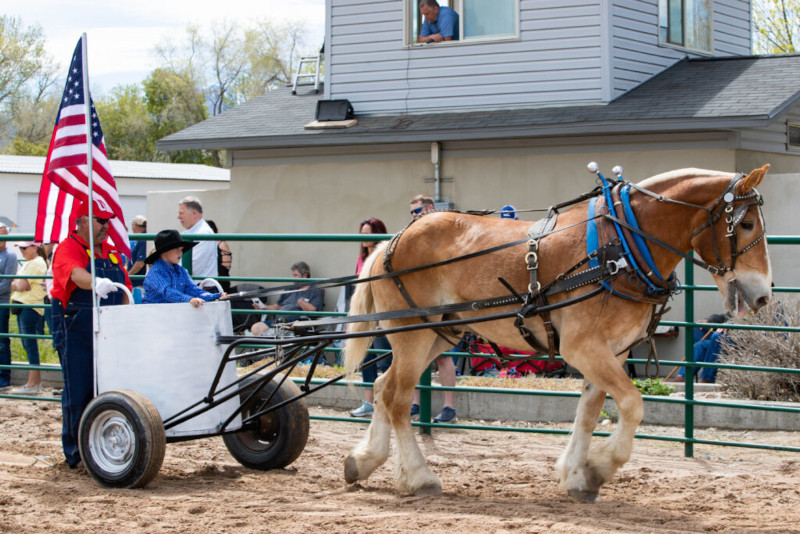 That sort of growth requires foresight for the future and caring for the foundation of what's already there. Giles confirms, "In the last four years, we've redone all of our master plans: transportation, water, sewer, storm water, and our general plan. We've identified key infrastructure projects. We've got one started right now. It's a large sewer line upgrade going from a 12 inch to a 24 inch line and developing a new well." Smithfield has recently added another intersection to help traffic flow at the grocery store and a roundabout by the rec center is slated for construction next year. "There's a lot going on," Giles says with a smile.
Because they are serviced by two canyons, they also have to be prepared for both wildfires and storm water issues. "We're always worried about runoff or storm water slides and then retention and detention throughout the city… everything runs downhill," Giles explains. "We're also worried about wildfires." That wildfire mitigation is part of their planning process, too. Smithfield organizes volunteer days to clean up the foothills and the undergrowth in the canyons.
Volunteers are easy to come by. The workforce, on the other hand, has been a bit more of a challenge. Giles acknowledges, "We are seeing that squeeze with employees and having a harder time recruiting and retaining employees. We've done a lot of work to retain our employees through salary increases and benefit increases. We're always looking for ways to develop new employees and new talents." One way they are combating the issue is through the use of interns. This year, the city has hired an HR intern. That's something they hadn't done before in that field, although they have offered engineering and other types of internships. "It gives the interns some exposure and an opportunity to learn about municipal government," Giles says. "We're a little different from the private sector. We have some key employees who are coming up on retirement, so we're looking for people who could replace them. And we figured that would be a good way to go."
The city also utilizes students from the nearby university to help work in the Smithfield rec center. Giles shares, "It's worked out pretty well… I think we are moving in the right direction. Everything we have to offer just makes it a great place for people to live. Smithfield City is a great community with great community pride and great community spirit."
AT A GLANCE
Smithfield City, Utah
What: An active, recreation-focused community, known as the 'Health City'
Where: Cache Valley in northern Utah
Website: www.smithfieldcity.org
Moreton & Company – www.moreton.com
Moreton & Company is the largest privately held, independent insurance brokerage in the Intermountain West. We provide our clients with consulting services and products, including employee benefits, property & casualty insurance, surety bonds, captive management, & personal insurance.