Prince Edward County, Virginia
Let's get down to business
Business View Magazine interviews representatives of Prince Edward County, Virginia for our focus on Economic Development in U.S. Communities
Prince Edward County is affectionately nicknamed the "Heart of Virginia" for a multitude of great reasons. Founded in 1754, it is blessed with a wealth of culture and history spanning from the Civil War to the Civil Rights Movement. Of particular note, the county is the proud home of Virginia's only Civil Rights Museum, the Robert Russa  Moton Museum. Rich in natural beauty, Prince Edward County welcomes visitors and citizens alike to enjoy its many outdoor recreational opportunities, from the Blueway to High Bridge Trail State Park.
Prince Edward is also a college community, enriched by the students and citizens from Longwood University and Hampden-Sydney College. With a vibrant downtown in the Town of Farmville (the county seat), Prince Edward County is the commercial hub for the seven-county region in south-central Virginia and serves the market needs of over 176,000 people.
Fostering a sustainable business community is a top priority, so the county puts a key focus on retaining existing businesses and attracting new industries, as well as developing a strong workforce. In that regard, the county has taken part in the Work Ready Communities program – a short-term strategy to address employers' concerns about foundational skills needed by workers in the workplace. The ACT National Career Readiness Certificate (ACT NCRC) demonstrates career readiness and is one criterion used by developers for site selection.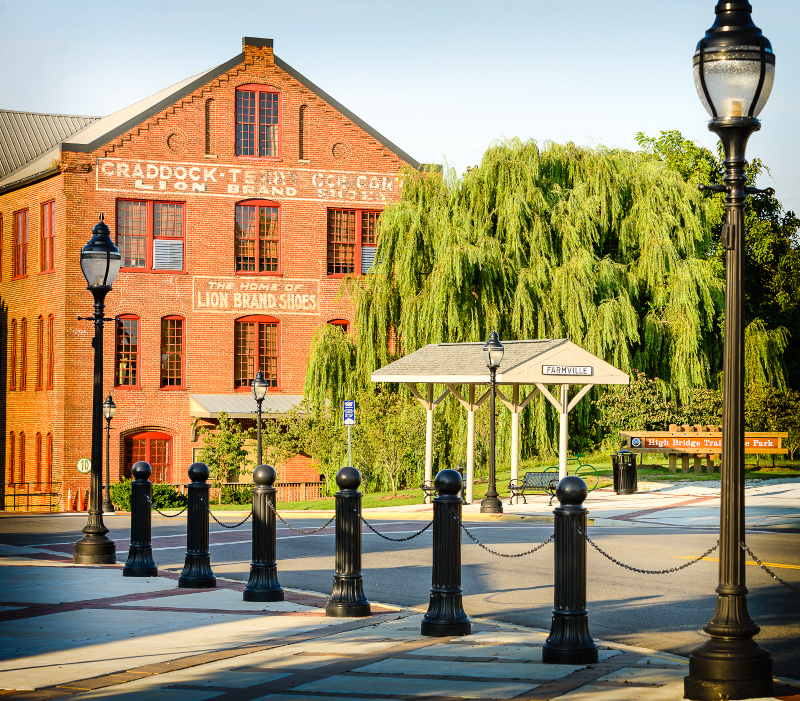 The County began participating in this program in 2018, aiming to get workers in emerging, current, and transitioning career levels ACT NCRC certified. They partnered with the Prince Edward County Public School System and the Central Virginia Workforce Development Board for  assistance finding test-takers and administering the tests. The County is excited to have now met 100 percent of its goal – recently earning the ACT Work Ready Community designation. This designation is evidence Prince Edward County prioritizes creating a community-based workforce development process that meets the needs of business and industry. More good news, Prince Edward County also recently made #1 on the "Most Improved Counties" list for Southern Virginia Certified Work Ready Communities.
In 2009, the County developed four new "ready-to-go" industrial sites that are designed and marketed to attract additional industries to the county. The county is currently developing an internal access road through the Prince Edward County Business Park. This road is necessary to gain access to 60+ acres of land within the Park that are currently landlocked. Construction will include 1,500 feet of road for acceptance into the Virginia Department of Transportation (VDOT) road system. This is a $1.3 million project with funding leveraged from the Tobacco Region Revitalization Commission and the VDOT.
The County is also investing $1.5 million in the development of the Heartland Innovation Technology Park. The Prince Edward County Board of Supervisors authorized the purchase of 287 acres of land for development and marketing to the data center industry. The location of the land and the fact that it has two Dominion transmission lines and access to Mid-Atlantic Broadband fiber makes it an excellent location for a data center site.
Industrial business is supported through the appointed Industrial Development Authority (IDA), which provides incentives for the development of new industries through the Enterprise Zone Program. The State's Enterprise Zone Program is designated to offer state and local incentives for businesses to locate or expand within designated zone areas. Part of the county's Enterprise Zone is the Prince Edward County Business Park, where multiple industries now reside.
One such success story came in 2018 when YakAttack, LLC (a leading manufacturer of kayak fishing gear and rigging), moved to the County and expanded its production facility to a 66,000-square-foot space. The company recently acquired technology that will allow for more control over its supply chain and requires additional square footage to house the new processes. The project includes an investment of $3.4 million. Virginia successfully competed with South Carolina for this project, which will create 34 new jobs. A point of pride for the community, last year YakAttack pivoted to refashion its machinery to produce PPE for healthcare and the County experienced success in bringing in workers to fight the coronavirus pandemic.
Ideally situated at the crossroads of US 460 and US 15, the county has direct access to four interstate highway systems – I-95, I-85, I-81, and I-64 – and is within a day's drive of 76 percent of the nation's population. In addition to the prime geographic location, the County is very supportive of development has many great resources for the business community. It offers direct local access to Longwood Small Business Development Center, which provides education, consulting, and economic research for potential and existing businesses, which is beneficial when starting and/or growing a business strategy or program. Doug Stanley, County Administrator, notes, "One thing that makes us competitive is the relatively low cost of land and utility costs. So we're looking for good things to happen in the next few years."
Prince Edward County's Economic Development Department continuously strives to find grant monies,  and the right location for businesses looking to relocate to the county. They also work closely with the employment services to ensure there is a competent and fluid workforce. Several higher education institutions provide skills and technical training to prepare the local workforce, including Longwood University, Hampden Sydney College, and Southside Virginia Community College. Other resources are the Virginia Cooperative Extension, Prince Edward County Visitor Center, Commonwealth Regional Council, Farmville-Prince Edward Library, the Farmville Area Chamber of Commerce, and the Farmville Downtown Partnership.
Prince Edward County has a growing community of small-scale manufacturers with a robust, established ecosystem. The County also operates its own cannery and commercial kitchen that is jointly managed with Virginia Food Works. Citizens from throughout the region utilize the cannery to process value-added food products for commercial resale. The cannery is an excellent resource for a small-scale manufacturing program and for attracting those types of businesses.
Small business is alive and thriving in the Town of Farmville. "What's exciting about downtown Farmville is that is an accredited Main Street Community," says Chelsey White, Director of Economic Development and Tourism. "In terms of historic preservation and downtown revitalization, we are all proud to have that designation." The downtown core boasts over 100 retail and service-oriented businesses including Green Front Furniture's flagship store. This fabulous retail campus encompasses 900,000 square feet of showroom and 12 buildings with an inventory of rugs, furniture, and accessories from around the world at wholesale prices. These exceptional buildings were painstakingly converted from tobacco warehouses.
Stanley adds, "Farmville is equidistant between Lynchburg to the west, Charlottesville to the north, and Richmond to the east. With our great mix of culinary and cultural experiences, we have a lot to offer retirees and also younger folks, looking to get their start at a college. If we could work with a developer to get a good mix of housing types, it would increase our ability to market the county to different demographics."
In south-central Virginia, outdoor sports and recreation are an intrinsic part of the lifestyle. Prince Edward County is located in the midst of an area served by three of Virginia's most beautiful state parks which attract visitors and tourists from all over the state and country. Prince Edward County is the only county in the Commonwealth that is home to three Virginia State Parks, two state Wildlife Management Areas, and a state forest. These assets include Twin Lakes State Park, High Bridge Trail State Park, Sailor Creek Battlefield Historical State Park, Briery Creek Wildlife Management Area, Sandy River Reservoir, and Prince Edward-Gallion State Forest. These resources offer an abundance of amenities including swimming, boating, fishing, hiking, picnicking, and camping.
Along with being pro-business, Prince Edward County encourages the development of alternative, "green" energy sources. White reports, "During the summer of 2020, the municipality adopted an ordinance to allow utility-scale solar energy facilities. Since then, two utility-scale solar energy facilities have been approved for development in the county. One of these sites is 18 acres and produces three megawatts of energy; the other one is 20 acres and produces four megawatts of energy. The county is also planning to renovate the elementary school. That will include installation of LED lighting to increase energy efficiency, and upgrades to the HVAC system for more efficient heating and cooling of the building."
County objectives for the next five years include broadening the tax base, creating jobs and opportunities for the youth to retain local talent and attract new talent, and providing additional housing opportunities for all citizens. Looking to the future, Prince Edward County will remain focused on being a progressive, diverse and inclusive county that honors its heritage and collaborates with all its citizens to achieve prosperity, educational excellence, and lasting public safety while ensuring fiscal responsibility.
AT A GLANCE
Prince Edward County, Virginia
What: A progressive, business-friendly municipality; population 24,000
Where: South-central Virginia
Website: www.co.prince-edward.va.us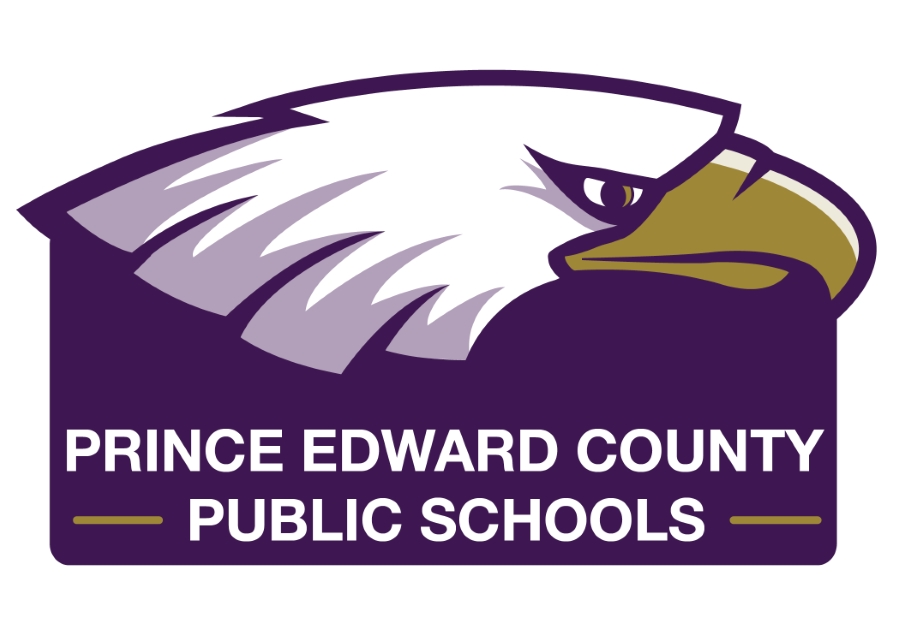 Prince Edward County Public Schools – pecps.k12.va.us
Prince Edward County Public Schools educates over 2000 pre-kindergarten to twelfth-grade students from Farmville and throughout the 357-square mile county. The 135-acre campus includes 10 buildings that house the elementary, middle, high, and career technical education center.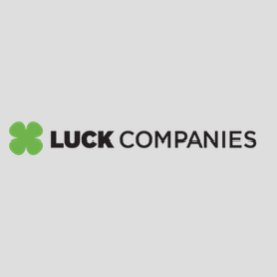 Luckstone – www.luckstone.com
Luck Stone is the nation's largest family-owned and operated producer of crushed stone, sand and gravel. A responsive and creative partner to the construction, civil engineering and environmental industries, Luck Stone provides consistent, quality aggregate materials that serve as the foundation for roads, bridges and buildings. In addition, our associates contribute to the success of our customers and the prosperity of our communities through partnerships built on simplicity and service. For more information, visit www.luckstone.com.