Pierre Regional Airport
Flying into a World of Outdoor Activities
An airport that is poised to grow into the next generation of services riding on the headwinds of the beautiful capital city of Pierre, South Dakota
Nestled between the Black Hills and the East Bank of the Missouri River, Pierre South Dakota (pronounced Peer) has a storied history going back to a trading fort, Fort Pierre, dating back to the very early 1800s. Imagine the sunlight glittering off the fabled river, the black hills in all their magnificence unfolding a backdrop right out of a painting – is it any wonder that for thousands of years, people have settled this spot and that it eventually became the state's capitol?
History aside, and there is plenty, from the shores of Lake Oahe to the Fort Pierre National Grasslands, Pierre has a rich diversity of game and year-round hunting. Grouse, Pheasant, waterfowl, prairie dogs, and deer offer a challenge and a thrill while the list of fish, ranging from Atlantic Salmon, Walleye, and trout through almost every freshwater sport fish imaginable will keep the angler on the water for their entire visit.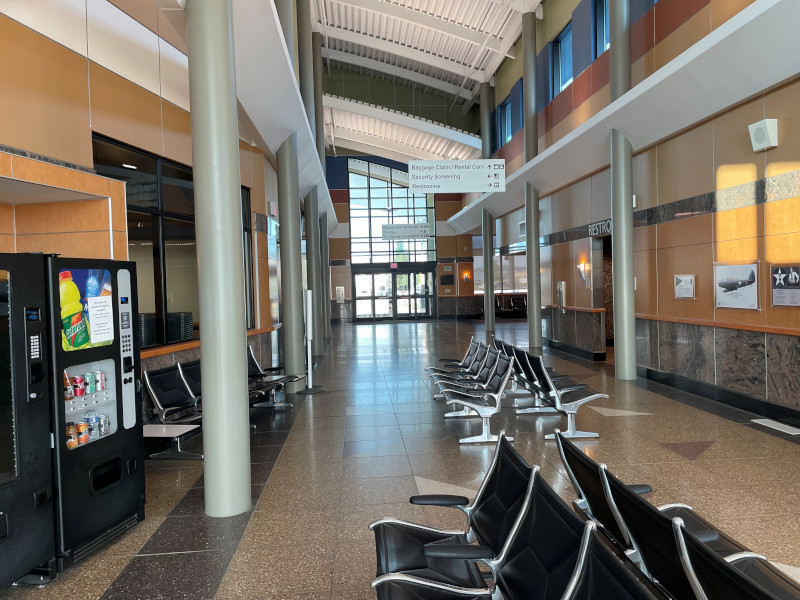 The gateway to a spectacular region
Just want to get outdoors? Miles of trails, watersports galore, biking, and kayaking – this place has everything to make it indeed an outdoors lover's paradise, in between the museums and restaurants of course.
And indeed, the best way to get there is to fly to Pierre Regional Airport.
Pierre's first airline flights were around 1935, on Watertown Airways. Inland Airlines and successor Western Airlines served the airport from about 1938 until 1984; in the 1950s Pierre was one of six stops on a Minneapolis-Los Angeles Convair 240 flight. Over the years many regional carriers have flown a variety of aircraft, from small bush planes to North Central Airlines Douglas DC-3s which arrived in 1959, and since that day, jet service has been a constant.
Today service to Denver is provided by Denver Air Connection, and they are in the process of expanding their offerings at the airport.
"We took a step back during Covid, just like everyone else," explains Brian Cowles, Airport Manager. "We are currently up to about 14,000 operations this year, so we are very busy. We have a modern terminal here, our previous terminal I think was built sometime in the late 40s, or early 50s, and it was just an old basic cinder block building that they had to periodically go through and make changes to. After 911 we decided to create a whole new terminal, as there were serious security requirements and other factors to put in place. So, what we did in the last decade was to create a terminal with space for up to three airlines. We could host three different airlines here and have ticket counter space for all of them. The airlines themselves would have office space as well. We have an automated baggage belt that goes right out through the TSA inspection area, and then from there into the baggage handling room and then loaded onto the aircraft. We now have a jet bridge as well so that people do not have to go out into the elements."
Pierre Regional Airport covers 1,834 acres at an elevation of 1,744 feet and has two asphalt runways: 7/25 is 6,880 by 100 feet while 13/31 is 6,900 by 100 feet. The Denver Air Connection offers daily flights with Key Lime Air and continuing flights through United Airlines. Mustang Air also offers charter services as well as operating as the FBO, with full fueling, maintenance, repair, and hangar capabilities as well as flight instruction. The airport has six full-time staff and two part-time staff. They often share duties and are all trained in ARFF firefighting and rescue techniques, including Cowles.
Flying into top operational upgrades
"It is one of the best FBOS that I have ever encountered working at different airports," says Cowles, "The owner is Jim Pietz, who also has businesses down in Fort Myers, Florida. He runs an aircraft sales and service business down there. He winters in Florida and comes up here when it is above freezing – they have a very nice facility here. They offer flight instruction, charter service, aircraft service, and sales and of course, they handle the fueling for the airlines here. All of their staff is very good at what they do and I have never had any kind of complaints."
"They are getting ready to expand one of their hangers," he continues, "I believe the current footprint is 115 by 115 feet and when they expand it they will have a storage hangar for other people's aircraft. They have one hangar now which also serves as their service workshop. This new hangar will free up space in that service hangar so that they can get more work in and be more responsive to customers whenever they have service needs or whatever for their aircraft."
Cowles goes on to describe how the airport is still laid out in the two-runway triangle pattern of an army air base during World War Two, which is where Pierre Regional got its start. It was laid out in this manner so that they could do multiple take-offs at the same time. It started as an actual B-17 bomber base and then, towards the end of its career with the Army Air Corp, it switched over to P47 and P40 fighter aircraft base. The P40 was the first Warhawk. And the P47s were called Thunderbolts. Pietz flies a restored P-51 Mustang and is deeply involved in air shows and the aviation community. This is where the name Mustang Aviation derives from. The hope is that he will be putting on an air show here next year.
"We have always been a pretty big part of this area," Cowles points out, "Our airport covers all of central South Dakota, as far down as the border of Nebraska and up to just outside the border for North Dakota – that's pretty much our service area for the airport. And we provide several services, whether it be agricultural spraying, which is a big thing around here, of course, or a medical flight. We operate a medical flight service here for Avera Hospital. By ambulance, you – if you had somebody who needed some life-saving procedure, it was 2 – 2 and a half hours in an ambulance down I90 to either get to Sioux Falls or Rapid City to get to a large medical facility and now we can fly you directly there."
Flying ahead
"I would say that this is probably the economic center for this region of this state," he continues.
"We have a very large pheasant hunting season every year. It starts in about a month and we are a large center for those folks coming in who want to do pheasant hunting. As I mentioned, we are also agricultural spraying. We operate a lot of the ag-sprayer aircraft out of this airport. We have medical flights, and the airport itself offers employment through various agencies here at the airport. I think we support 120 plus jobs here and in the most recent economic impact study, we account for 56 million dollars coming into this region of the state. We also have a pretty good cargo service here between UPS and FedEx. They fly stuff in here every morning and fly back out every evening."
"I think the main thing that you need to know about Pierre Regional Airport is that there is definitely the opportunity for the airport to grow and provide more services for more people."
"We also have so much more we could offer to people just moving into the area and needing an airport for pleasure or business travel. This entire region has the opportunity to attract new businesses and then, of course, more residents because of new businesses. The number one thing that we have here for anyone who is interested is an amazing opportunity."
AT A GLANCE
Pierre Regional Airport
WHAT: A growing general and commercial aviation airport
WHERE: Pierre, South Dakota
WEBSITE: www.cityofpierre.org/648/Airport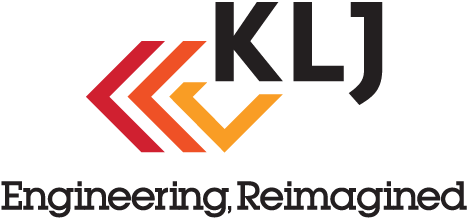 KLJ Engineering – kljeng.com
Since the 1930s, KLJ has worked alongside communities of all sizes, partnering with clients such as airports, cities, counties, and developers – just to name a few.  We create planning and engineering solutions that turn your visions into reality, improving the lives of people and communities across the nation.