Northeast Philadelphia Airport
an aviation hub in a dynamic region
With a host of flights coming in and out, Northeast Philadelphia Airport flies into a new year
John M. Brewer, Jr. has been at the helm of the Northeast Philadelphia Airport for 29 years. He has seen a lot of changes in that time and has been instrumental in a constant push to not only grow but to supply the best possible service to their clientele.
"I have seen a lot evolve over the years," he says with a chuckle, "In that time we have almost doubled our facilities, our hangars, and our tenants. And I am not saying this just to be cliché, but it seems like family. I have been here so long. I know just about everybody at the airport that there is to know. I feel like the airport is almost like a child of mine. I've been here so long."
It is his love of Aviation that drives Brewer, however, and perhaps because of this, Northeast is focused on the pilot, on the experience, and on making people feel they are a part of the community and cared for. During snow storms, for example, Brewer will take pilots out on the runway in his truck during plowing operations and let them make the choice as to whether or not they feel it is safe. This individualized touch goes a long way.
"This has been a real rebound year for us," says Brewer. "We now have four flight schools operating on the field. The two largest are Legacy Aviation and Tailwinds Flight Education. Just yesterday I was talking to the owner-operator of Tailwinds, Howard Cooper, who is a real advocate of the need to do something about the pilot and mechanic shortage – he is advocating at the government level and has worked with the Philadelphia School District and Frankford High School's aviation magnet program. The hopes are that each year the program will grow in terms of the number of students and that these students upon graduating will continue with an aviation career."
"Legacy is a Part 141 school and has 230 students. Legacy's growth over the past year has allowed them to purchase several new Archer aircraft for the school. This growth has helped the airport recently reach record numbers in terms of operations, finishing last calendar year with 95,991 operations, the busiest years for the airport dating back to 2006.
"Over the last year we have had several companies approach us wanting to build hangars. Which is great, and we actually have space for that, so we are in negotiations. And other companies are wanting to build additional T hangars and another gentleman wants to build a hangar for his aircraft because the FBOs here are full. The potential is amazing,"
From its origins as a grass strip airport, Northeast Philadelphia traces its airport origins back to World War Two and the United States Army Air Corps who took over and paved three runways so that they could accommodate the wind no matter what direction. After the war, the airport was turned over to the city of Philadelphia, and frankly, floundered until the 80s when commercial aircraft stopped their service, and the airport was forced to reinvent itself.
Today Northeast Philadelphia Airport sits on 1,140 acres of land and counts itself as Pennsylvania's fourth busiest airport with 155-based aircraft, dominated by single-engine aircraft, plus twins, jets, turboprops, and helicopters. It has two asphalt runways: 6/24 is 7,000 by 100 feet while 15/33 is 5,000 by 150 feet.
There is an FAA-staffed control tower which is operational between 6:00 a.m. and 11:00 p.m. North Philadelphia Jet Centre and the Atlantic Aviation Corporation provide FBO services, and the airport offers everything from deicing to catering, rental cars, and baggage handling – covering every aspect of customer need.
The Airport Layout Plan (ALP) for Northeast Philadelphia Airport was updated in 2022 to allow for future projects accounting for the growth of the airport. The last project, now complete, was a three-year, 34-million-dollar rehabilitation of the main runway. That runway is now capable of landing any plane, of any weight. The runway, however, is now a lot stronger than the taxiways and the rest of the facility – so it is on to bring everything else up to the same standard.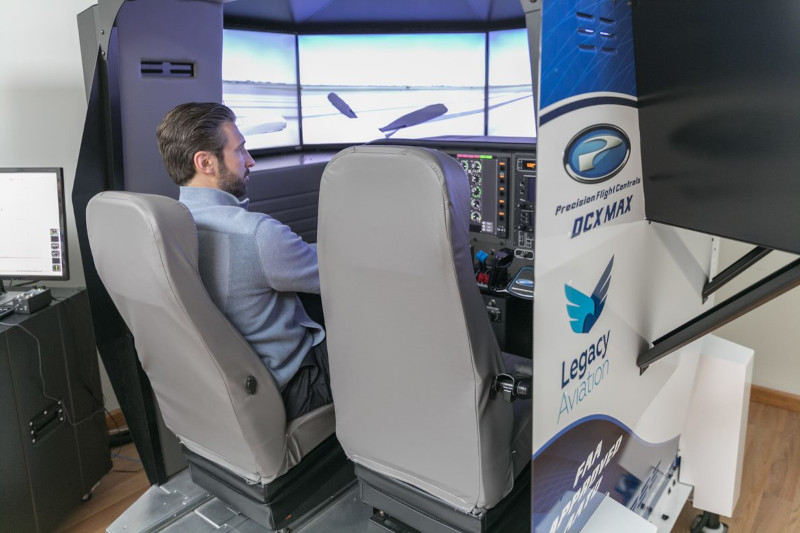 A  project completed during the summer months of 2022, although not visible, but very important, was the relocation of electrical access manholes. The airport was constructed such that the two runways intersect and just outside of the intersection in the grass, but inside of the safety areas of both runways are four mangoes. Inside of these manholes are many of the electrical and control wiring for the airfield. To access these manholes, the airport would have to be closed since working in the manholes meant working inside the safety areas of both runways. The project relocated these four manholes and all associated wiring outside of the runway safety areas. The work was completed by Global Electric Inc, who has been the main electrical contractor through several projects at the airport – the owner of Global is a pilot himself, and Brewer feels that has helped the working relationship.
"He knows the runways; he knows the systems. He has his own plane in New Jersey that he would fly to work," Brewer adds, "He was even able to be in real-time contact with the FAA and he just understands what pilots need and exactly how airports operate, so we could not have asked for any better working relationship," Brewer outlines.
Another major project which will see the modernization of the airport in terms of green energy use is a new solar farm. Negotiations are underway with a company and once a contract is finalized they will be constructing a solar field that will produce 110% of the airport's demand allowing them to sell power back to the grid or utilize it for other city-owned facilities near the airport. This will be an eight-month project and when complete will allow the airport to achieve both green initiatives and significant cost savings.
This year will also see the beginning construction of the rehabilitation of taxiway Lima, which is a parallel taxiway to runway 6/24. Taxiway Lima is approximately 5,000 long and will be rehabbed in two packages over two years. Each package will cost approximately $7.5 million dollars using basically the same mill and overlay technology that was incorporated into the runway bringing the taxiway up in strength.
"Then we have some smaller projects," Brewer adds, "That we are hoping to complete soon. We will be doing some land-side work on the parking lot, roadway paving, and some fence work, and something that I really want to see get done before I retire in seven years or so is to just redo the entrance of the airport. It needs to be dressed up a bit. But overall, we have continued to grow and thrive year over year, and I couldn't be happier with the people and projects that we have worked on."
AT A GLANCE
Northeast Philadelphia Airport
WHAT: A Thriving General Aviation Airport
WHERE: Northeast of Philadelphia, Pennsylvania
WEBSITE: www.phl.org/business/PNE

TranSystems – www.transystems.com
TranSystems is a national firm providing architecture, planning, civil and structural engineering, feasibility studies, dynamic modeling and simulation, environmental analysis, as well as project management, construction management and other support services on behalf of our public and private clients and entities. With more than 1500 employees in 50 offices, TranSystems is enhancing the transportation networks and infrastructure that makes communities more livable.
JDL Services, LLC – jdlservices@comcast.net
Founded in 2017 by Jeffrey Leezer, JDL Services, LLC is a Field Service Company with 17 years of experience. We specialize in the installation, preseason maintenance and repairs to Road Weather Information Systems (RWIS) and Automated Weather Observation Systems (AWOS) throughout the Northeast United States supporting Airports and State-owned weather detection equipment.