Michigan Municipal League
Communities Help Others Survive COVID by Building Community Wealth
Business View Magazine profiles the Michigan Municipal League for our focus on Economic Resilience in U.S. Communities during COVID-19
When COVID-19 hit more than a year and a half ago, Michigan communities stepped up to help. Sometimes it was subtle such as waiving the cost to park in the downtown and setting up drive-through COVID-testing sites, and later public vaccination locations. Other times it was extremely creative efforts like the "Downtown Dollars" program in Alpena and the "Match on Main" program in Adrian.
This amazing and inspirational work by our cities and villages happened as the Michigan Municipal League evolved its long-time placemaking work into the concept of community wealth building. The League is a non-profit organization representing Michigan's cities, villages, and urban townships. In short, building community wealth is about enhancing the human experience in a community. It's basically placemaking with an equity lens. And we found in rolling out this work to our members, that most communities are already doing community wealth building and they don't even know it.
Here are some of the many amazing examples of how Michigan communities stepped up, but also illustrates ways League members are enhancing the human experience for people. Or in other words, it shows how they are building community wealth and maybe didn't even realize it.
Businesses across Michigan struggled to survive as COVID-19 swept the state last year, forcing their shutdowns to try to tame the worst pandemic in a century. But restaurants, retailers, hotels, offices, and other businesses in Birmingham faced an additional challenge: the heart of the city's downtown was ripped up all summer, making it extremely difficult to navigate a large section of the city's normally vibrant downtown.
Birmingham Heads off a Calamity
Construction began in May of 2020 on a $7.2 million project to replace aging underground utilities, pavement and sidewalks on a seven-block stretch of Maple Road and wasn't completed until September. The pandemic and previously planned street project led the city commission to launch what may have been one of the most extensive local series of measures by a small city in the state to head off an economic calamity in this upscale Detroit suburb.
Nearly two dozen initiatives were enacted to ease regulatory burdens and encourage shopping and dining downtown as state business-closing edicts were eased. They included delaying or waving a variety of fees for things such as outdoor dining platforms, liquor license renewals, and monthly employee parking permits. Birmingham also established free parking in the city's parking structures, a bonus for downtown patrons.
Businesses also were allowed to erect temporary signage without permits or fees to help residents find their way around the extensive street construction. The city has estimated the total cost of these measures at $1.6 million. More than half of that is an expected revenue loss from free parking. City Manager Tom Markus, who took over the job in January 2021, credited his predecessor and the city commission for doing "everything possible" to aid local businesses. "We were treading on ground that hasn't been treaded on before," Markus said. "Our efforts were aimed at not being the straw that breaks the camel's back. We tried to remove some of the straws."
Birmingham was far from alone in trying to help local businesses survive what for many has been the worst economic crisis they've ever seen. Many have taken advantage of federal, state, and county grants to assist local restaurants, shops, and other businesses. For example, about 700 small businesses in the state had received a total of $10 million by mid-March from the Pure Michigan Small Business Relief Initiate, administered by the Michigan Municipal League Foundation.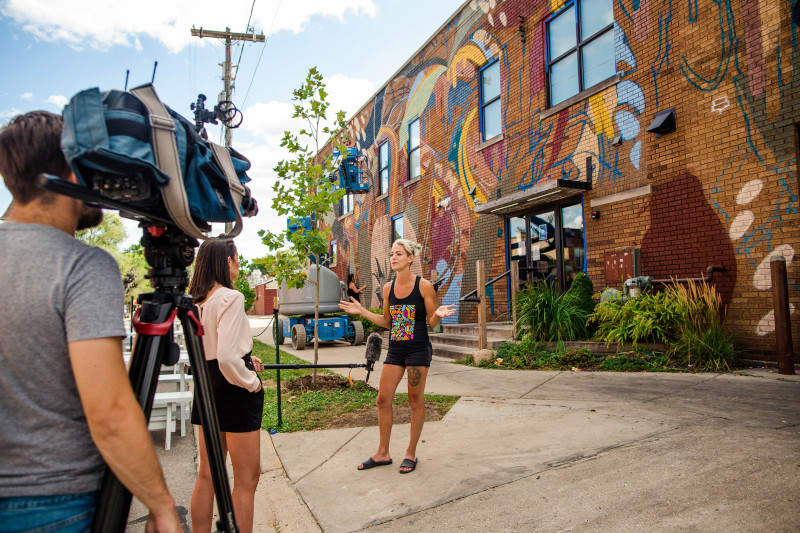 Alpena Gets Creative
Some cities with limited resources got creative in assisting downtown businesses. Alpena's Downtown Development Authority ran two promotions to help brighten the bottom lines of local retailers, restaurants, and hair salons. The DDA's "Downtown Dollars" promotion last year rang up $60,000 in sales of merchant gift certificates for use at more than 40 businesses. Most were sold during the holidays and in a special November promotion that offered bonus dollars for qualifying purchases. Among "Downtown Dollars" purchasers was Alpena Community College. "We wanted to support our community and thought it would be a wonderful way to reward our employees since we could not have our traditional staff recognition event," said college President Don MacMaster. "It turned out to be a hit with staff."
The Alpena DDA also sponsored "Snowed In: A Downtown Facebook Live Shopping Event" on February 25. Six downtown businesses went live on Facebook in 15-minute segments, selling products, giving tours of their stores, and telling stories about their businesses. Several similar online shopping events were held last year while businesses were ordered closed. The events were credited with helping businesses stay in touch with longtime customers and add new ones from around the country.
"Both promotions had a positive impact on our downtown businesses and were highly successful," said DDA Executive Director Anne Gentry. "A lot of people in our community saw how difficult the last year has been for our downtown businesses and wanted to support them – so both programs gave people an easy way to do that." The Facebook Live online shopping event was so successful that the DDA has continued them.
Muskegon Dips into Social Districts
Muskegon embraced the state's social district law, enacted in July of 2020, that allows bar and restaurant patrons to purchase alcoholic beverages from establishments located in a social district and consume them off site within the district. Muskegon's district encompasses a 12-block section of Western Avenue downtown. Eight establishments initially participated in the program and more are expected this summer, according to Dave Alexander, business development manager at the Muskegon Downtown Development Authority. There are 22 businesses with liquor licenses in the district. "The establishments in the downtown social district are the foundation we're building for a new downtown," Alexander said. "We want them to be here after COVID is over and into the next new normal. Certain establishments aren't going to make it, but new restaurants will fill in those spaces. There may be changes of ownership, but I don't think we're going to lose any locations with liquor licenses."
Adrian's 'Match on Main'
Adrian distributed nearly $50,000 to 22 struggling businesses last year from the Michigan Economic Development Corporation's "Match on Main" COVID response program. Money from the program can be used for working capital, payroll, rent, utility payments, and other expenses by businesses that have suffered significant, COVID-related hardships. Adrian distributed the money evenly among the 22 local businesses, with each business receiving $2,272.
'Small Town, Big Hearts' in Brighton
Brighton's Downtown Development Authority last year launched its "Small Town, Big Hearts Initiative" to raise money for businesses struggling from the COVID pandemic. The DDA used the online Patronicity crowdfunding platform to connect donors with businesses seeking financial help. Lake State Credit Union matched contributions to individual businesses up to $750, for a total of $20,000. As of mid-April, 1650 patrons had contributed $55,372 to 25 businesses.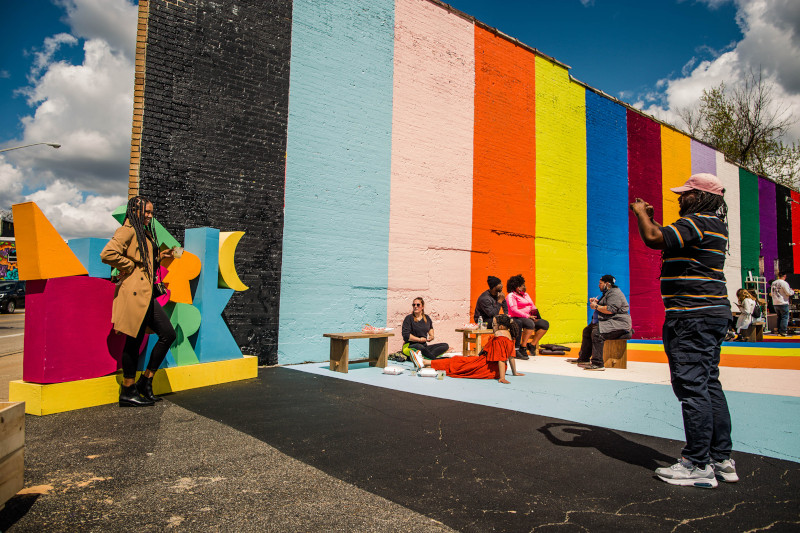 Free Services to Business Owners in Dearborn
COVID accelerated longtime plans by Dearborn's Downtown Development Authorities to establish a business assistance team to provide a variety of free services to Dearborn business owners. Among those services are technical and financial consulting, and interns from the University of Michigan-Dearborn to provide marketing and business assistance. Dearborn also offered grants of up to $5,000 to COVID-affected microbusinesses that didn't otherwise qualify for other types of government programs.
The grants were funded by the New Economy Initiative, a Detroit-based philanthropy. The aid programs described above are just some of the dozens of initiatives undertaken by communities across the state to keep local businesses afloat during the historic pandemic. Markus said his city's assistance programs were well worth the cost, noting, "At the end of the day, the damage from losing businesses would have been worse. The view was that's why these government programs exist."
Article submitted by Matt Bach, assistant director of strategic communications for the Michigan Municipal League, and freelance writer Rick Haglund.
AT A GLANCE
Michigan Municipal League
What: A non-profit organization representing Michigan's cities, villages, and urban townships
Where: Based in Ann Arbor, Michigan
Website: www.mml.org